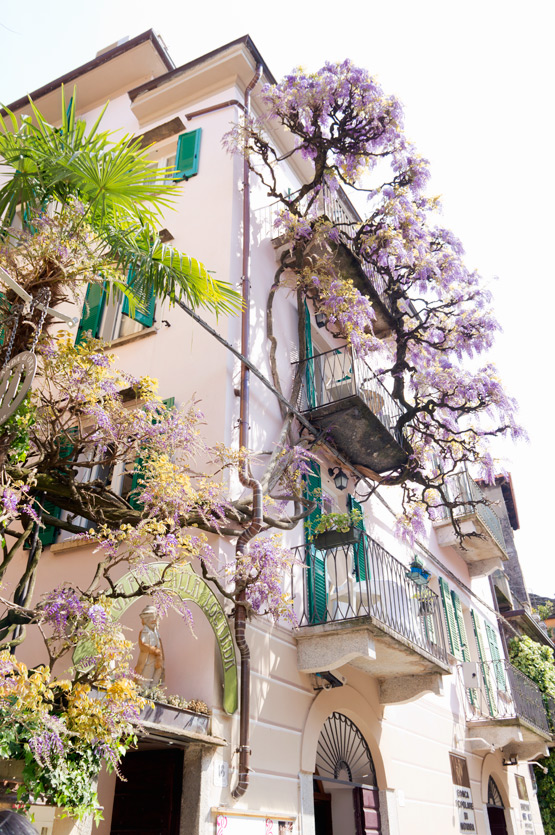 The number of times that we sighed and smelled wisteria during our Blago trip, were countless. I haven't seen any wisteria here in the Oise yet, but in Italy they were blooming on every street corner. And because unfortunately I cannot include perfumes on my blog (yet!), I tried to capture the purple flowering plant in images.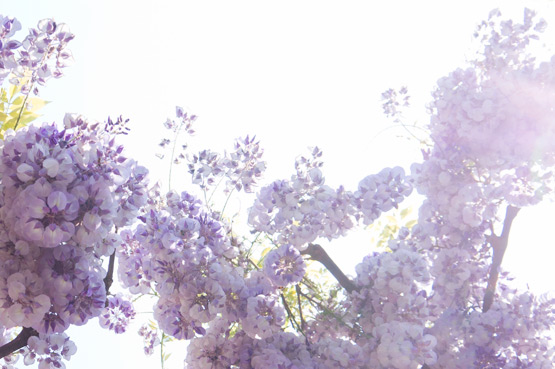 Eternal snow in Switzerland in the back and blooming wisteria in the foreground as seen from the Hermitage Santa Caterina del Sasso on the Lago Maggiore: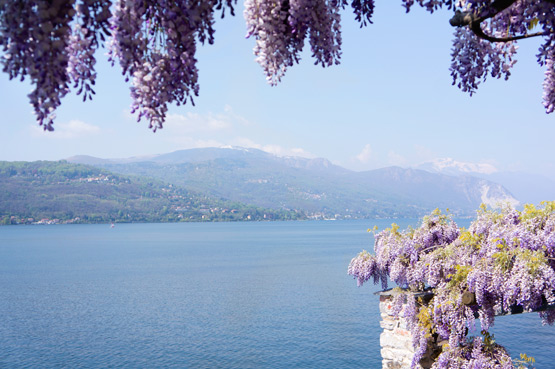 No doubt about it: we're in sunny Italy: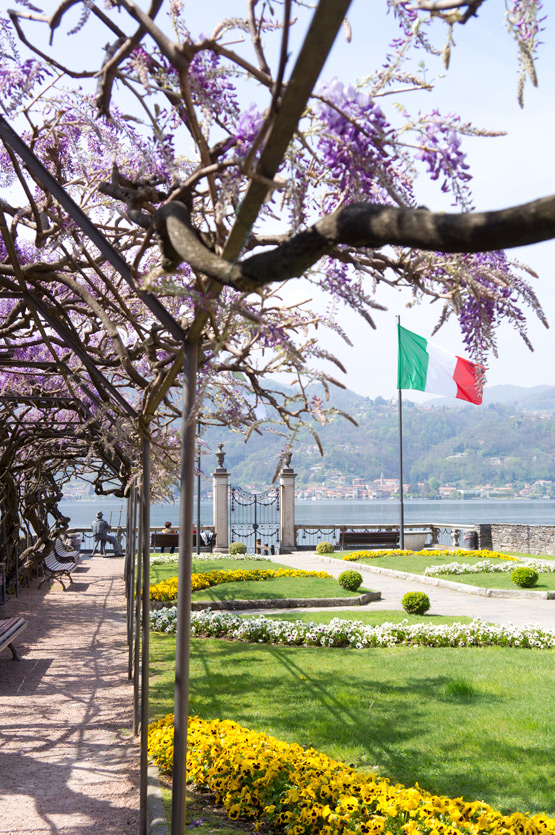 One day, my palm trees will be as high and pretty as these beauties: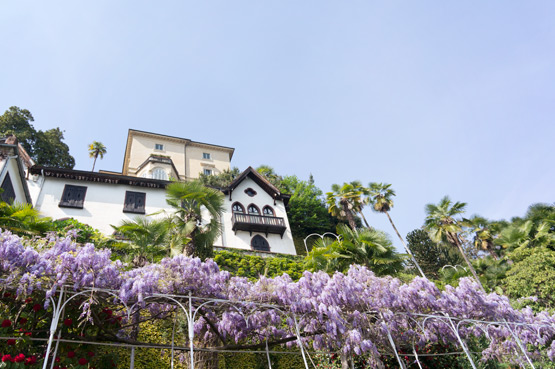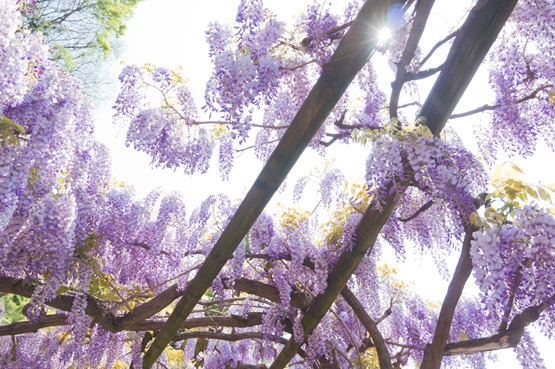 The view from that boat must have been amazing: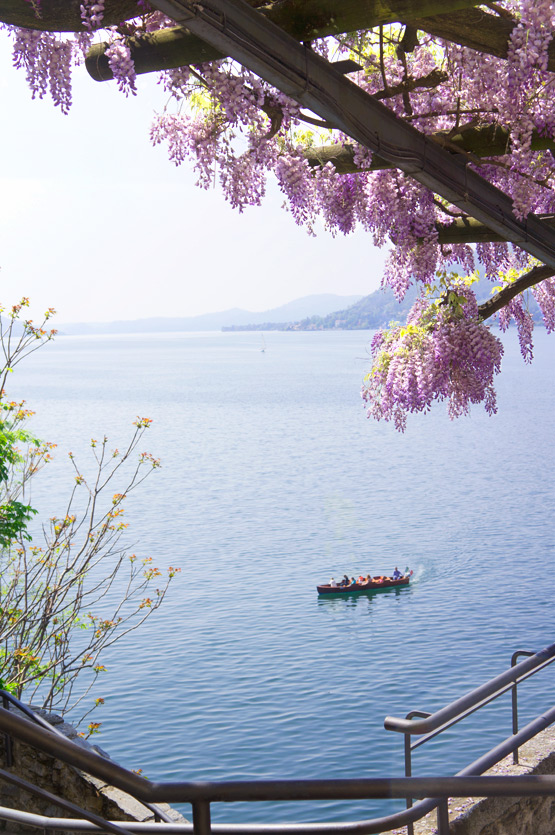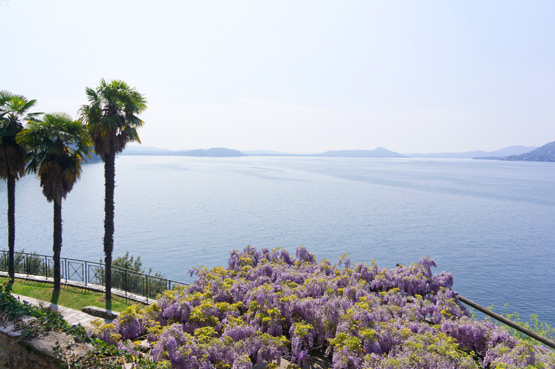 By now, can you smell the wisteria? Is there any growing where you live?