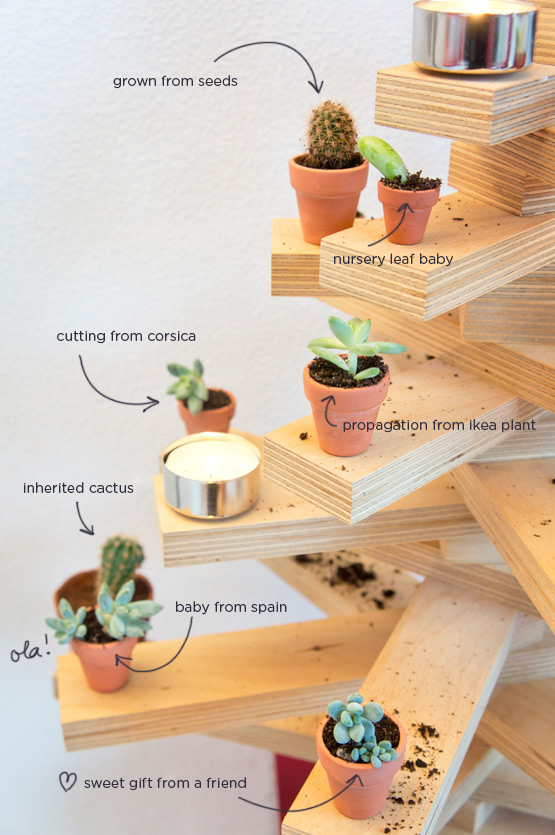 It's one of my very rare blog traditions to reveal you our wooden tree on Christmas morning. After an intense year which included tons of Urban Jungle Bloggers fun, it was an obvious choice to dress the tree in little succulents. From newborn babies to toddlers grown from inherited plants, travel cuttings, succulent gifts, Ikea plants or seeds: it's all here. Joyeux Noël! Merry Christmas!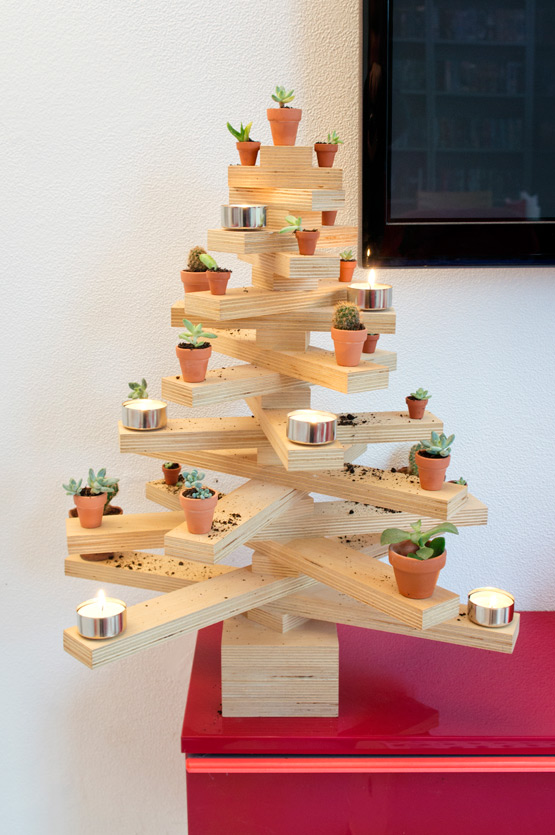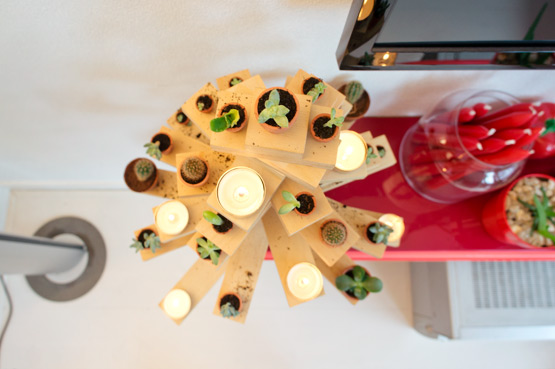 Oh and if you wonder why the messy look? The tree fell over 3 times (I broke 4 terracotta pots in the action oops!) and in the end I left the soil where it was. Less pristine, but more real. Or you can call it lazy 😉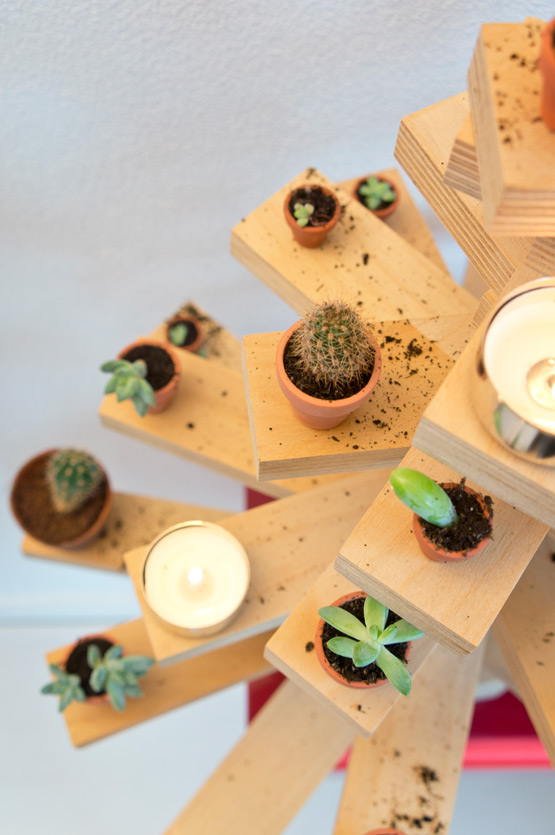 If you like, this is what our plywood tree looked like last year and in 2012.