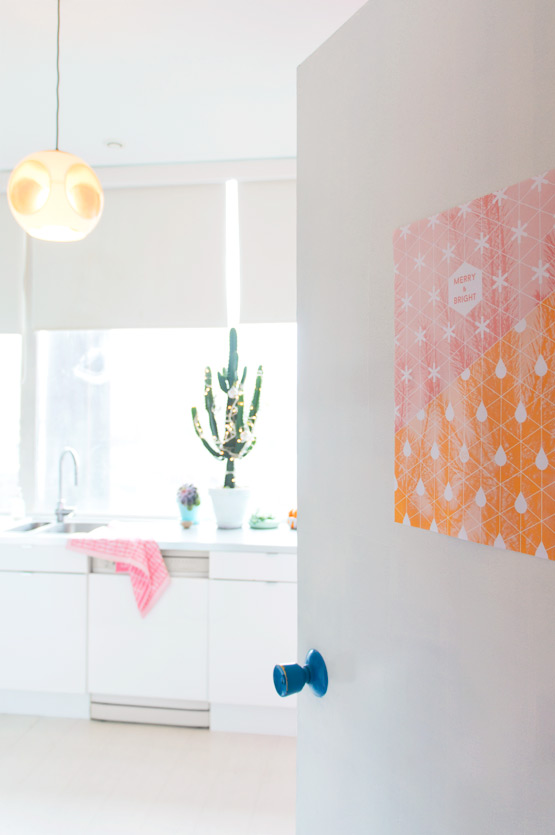 There's not a single blogger I know that takes their own pictures who isn't complaining about the light in these dark days before Christmas. It's not ideal, but well… let's hope Christmas will be merry & bright!
Our home is slowly getting dressed for Christmas, so I also wanted a new fresh poster on our kitchen door. My favorite neon Halloween poster and a Daniel Frost illustration that I got from YCN in London were replaced by this home-printed Zilverblauw poster. You can download it for free on Anki's blog as a sweet Christmas gift! (or buy a nice quality version in the Zilverblauw shop). Merci Anki & Casper!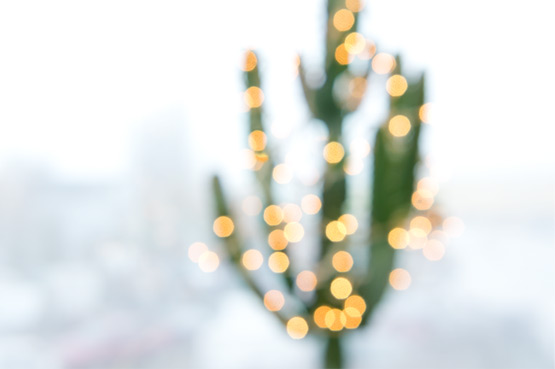 For some true #UJBXMAS spirit in the kitchen, I hung a string of lights in my Euphorbia. And my thrifted mint bowl is exploding with different kinds of succulents: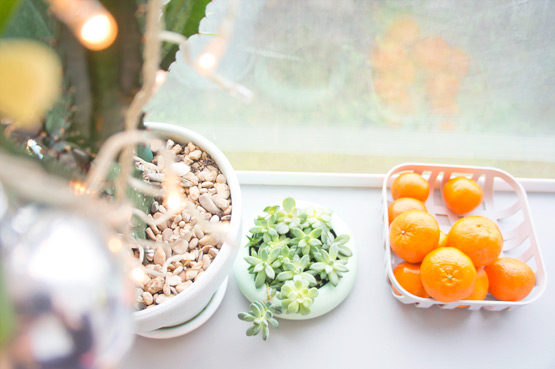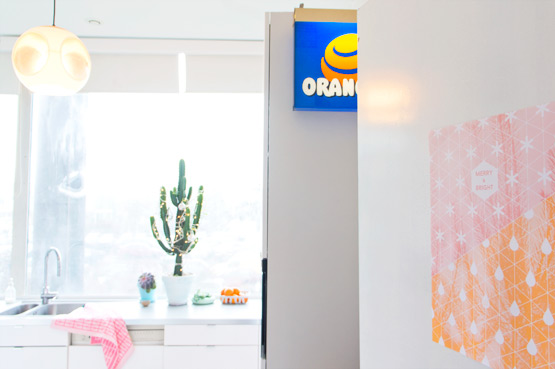 The Philodendron bipinnatifidum plant that was in the guestroom until recently, is in good company of one of my palm trees. I grew it from a tiny seed and together with his brothers and sisters he's becoming bigger and bigger every year. Want to learn how to grow your own palm tree? I wrote a tutorial here.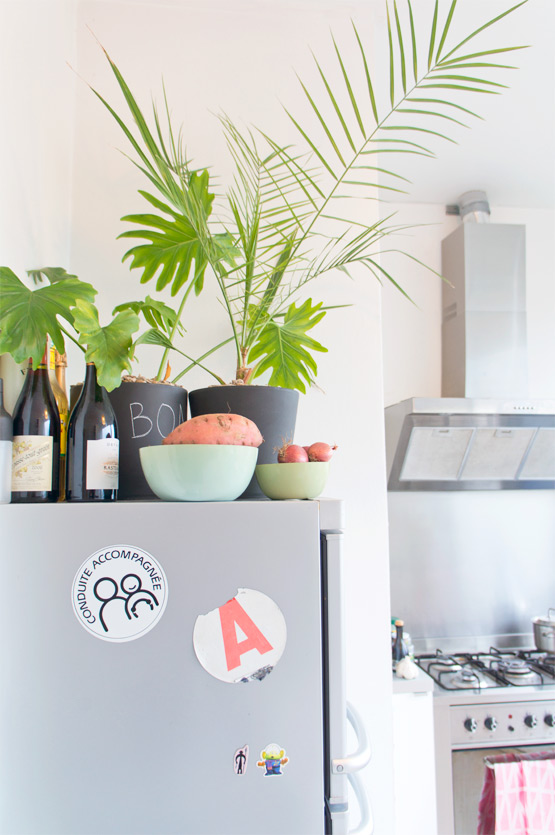 Is your home ready for Christmas? Do you have a tree? Some plants or pine branches? A wreath? I want to see it! Tag your green festive Instagram pictures with #UJBXMAS and #urbanjunglebloggers. Next Monday Igor and I will choose another winner that will be featured on our blog!