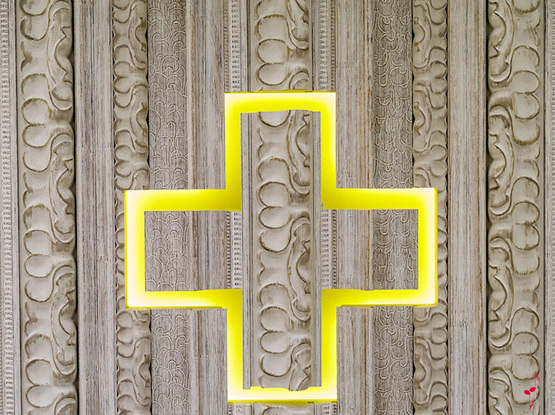 If you've ever been in France, you've seen a pharmacy, for sure. They are everywhere and their green neon cross signs light up most of the streets. There's even a law requiring to have one pharmacy open on sundays & holidays per neighbourhood.
The French tend to visit their pharmacy ever so often because their GP's just LOVE writing prescriptions. Or they just browse through the beauty related products most pharmacies are packed with (like the famous Embryolisse!). Personally I'm not very fond of visiting my pharmacy. It's filled with stuff I don't particularly need, most packaging is boring and I don't like the smell. But that could change in a flash if my pharmacie looks like this tomorrow: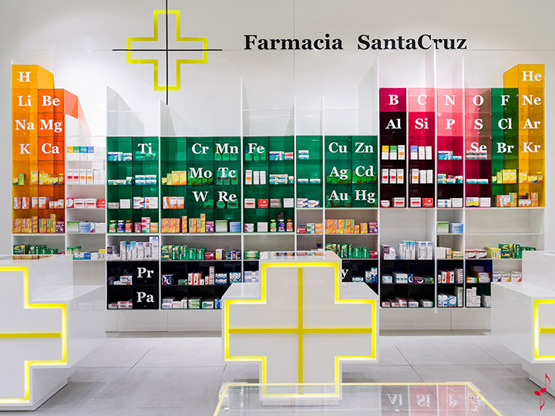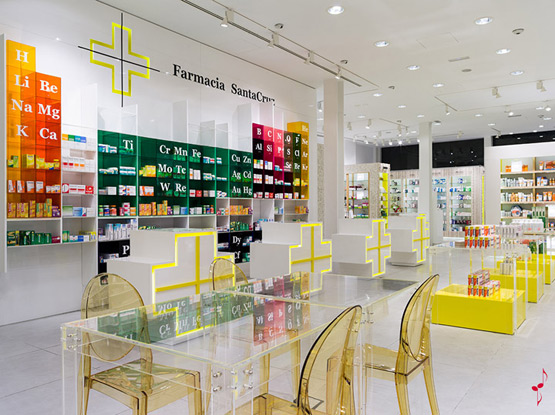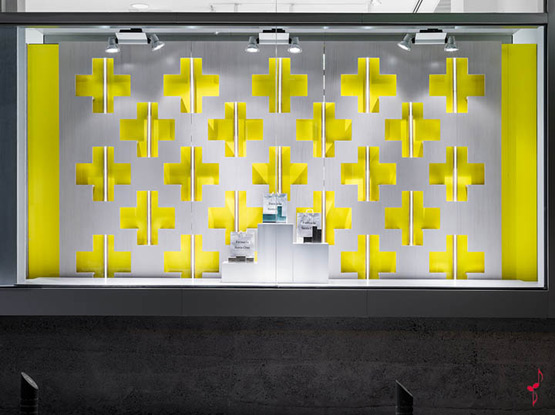 This is such a clever and clean designed pharmacie. It couldn't be further opposite to the brown bottled pharmacies from ancient times. Marketing Jazz, the agency that created the concept for the Elsa Acosta Licensed Pharmacy in Santa Cruz de Tenerife did an excellent job. Many more photos on Retail Design Blog.
By the way did you know that if the green neon cross sign of a French pharmacy includes blue, it means they sell veterinary products as well?