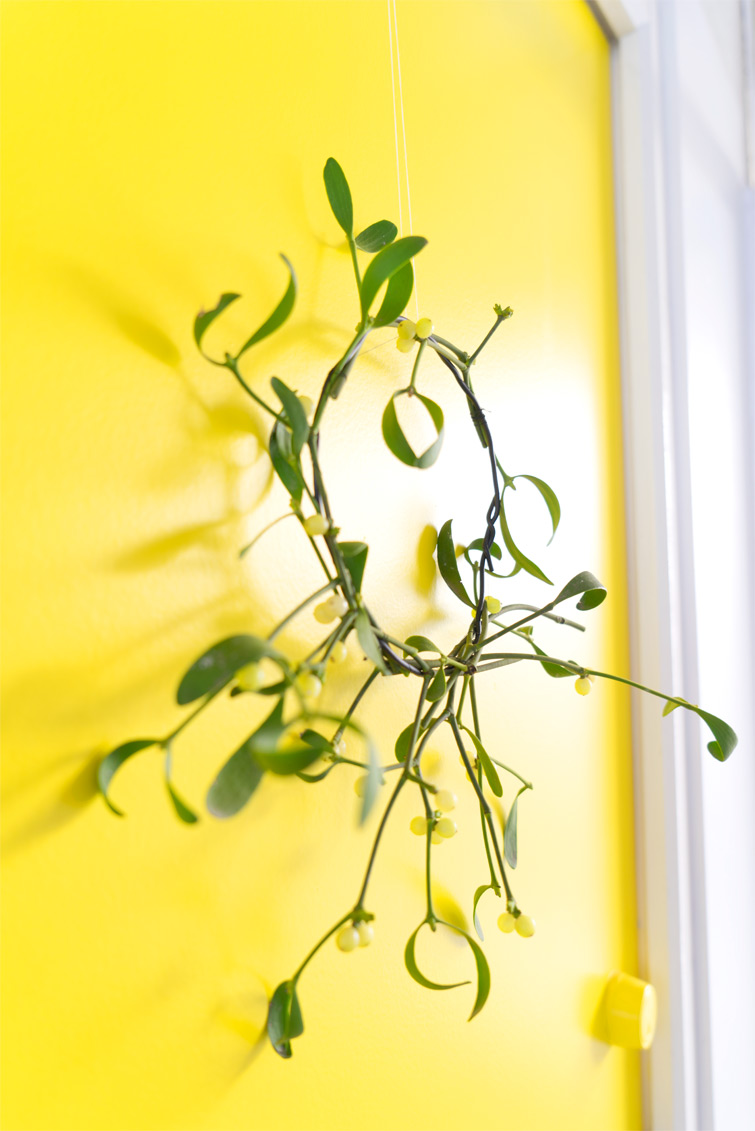 One light string in our Euphorbia was our only Christmas decoration at home up until now. But I spotted "some" mistletoe in the tree in front of our home. For the first time there were berries in there and I couldn't resist to get a few. It took an hour to get the entire bush out of the tree, but it worked and now we have enough mistletoe to kiss under another branch every day in 2016. From a few smaller twigs I made two wreaths, one for our cinemaroom and another one on our yellow submarine door. So now… let's kiss!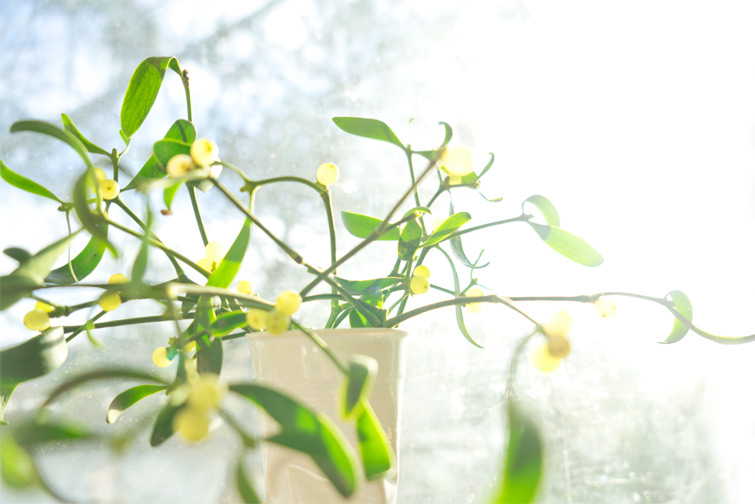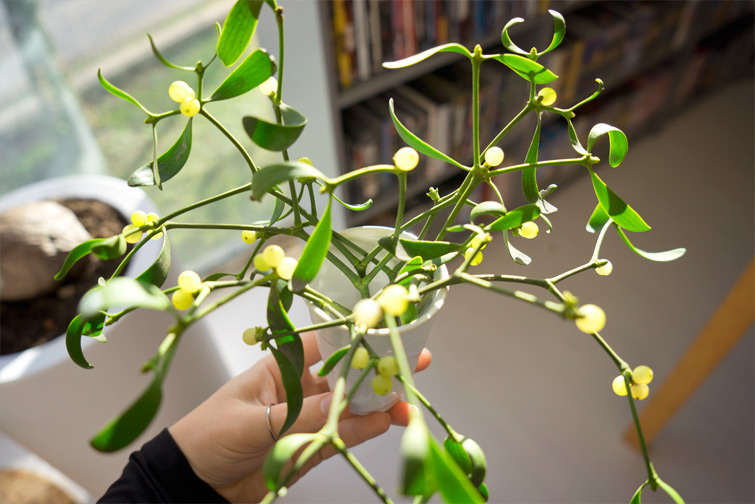 While trying to get the mistletoe out of the tree (why do they always grow on the highest branches?!), I Snapchatted what I was doing. My friend Anne got me hooked to Snapchat, well it's a bit random, but some snaps are just hilarious. For example Damien Aresta, snapchatted a daily advent snap: every day he would take something out of his pocket. Unfortunately he quit… So if you are on Snapchat, let me know your name in the comments, so that I can follow you! (I'm joelixjoelix on Snapchat if you like to know).
Anyway, there is even more mistletoe outside: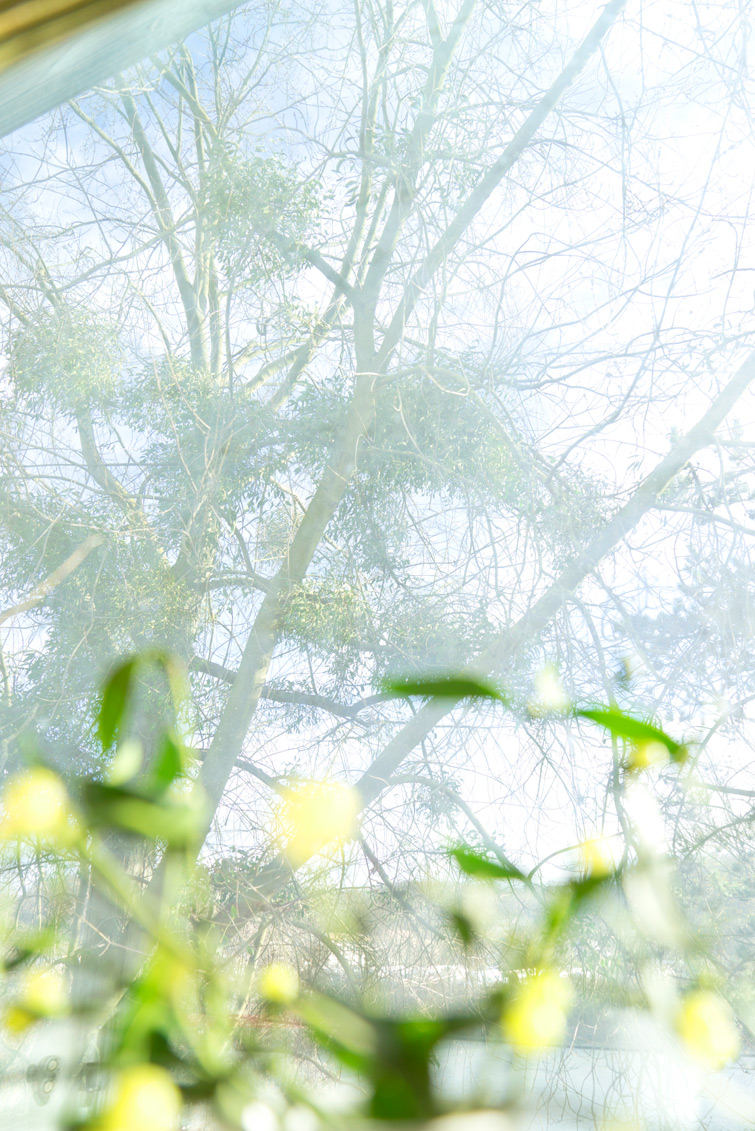 And because mistletoe is a little cheesy, I even hung a few twigs above our bed too. Never enough plants and never enough kisses, right?!
For now I wish you some very wonderful (warm!) Christmas days surrounded by your loved ones. See you very soon! Because next week I'll be shooting our new bathroom, I can't wait to show you the final result. So yeah, hope to see you soon! Here on my blog or on Instagram, or maybe via Snapchat?