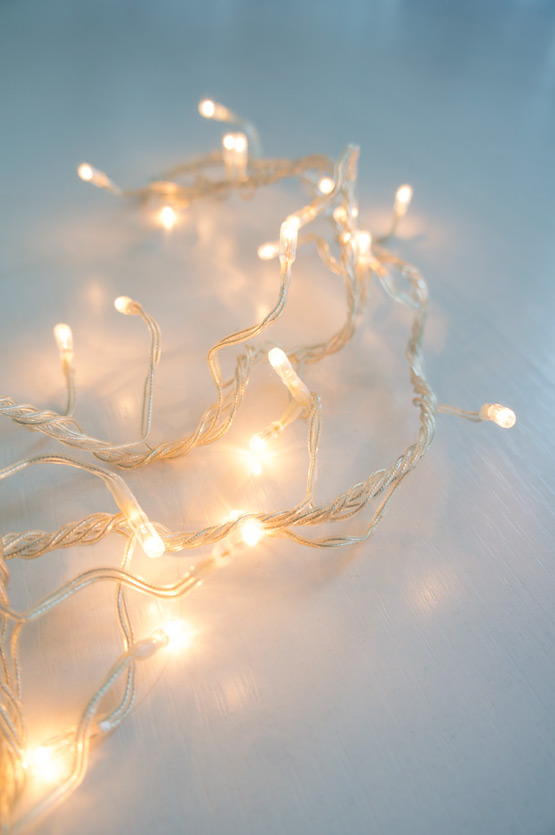 I didn't only find the light strings for the pine tree outside, but also my favorite xmas lights I bought 14 years ago at Habitat. No LED lights, but I like them very much!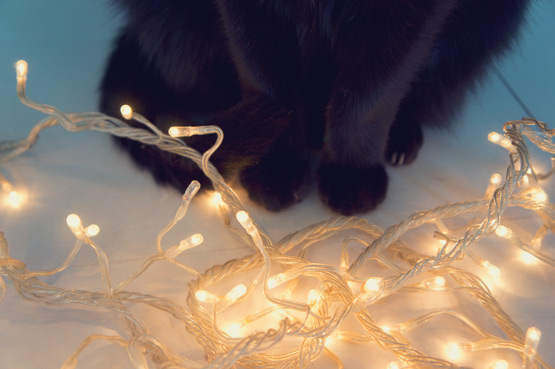 The thing with light strings is that they always get messed up. Do you have that too? Wally loved watching (and biting) the little lamps while I juggled with the strings.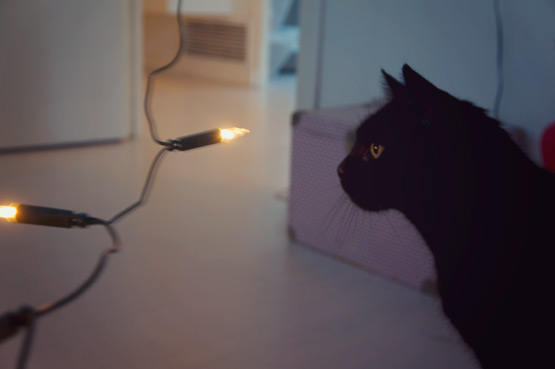 Dwjareb was not impressed at all: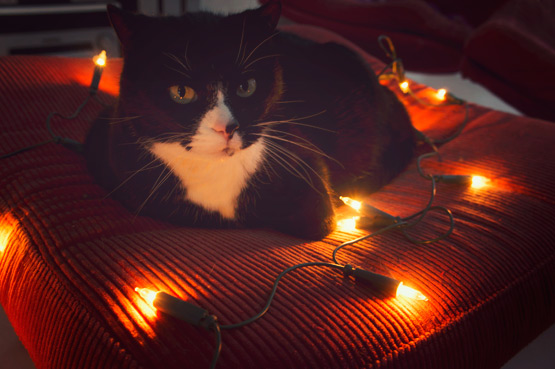 I hung the string under our library for an instant xmas feeling. With the tree outside, a minimalist wooden tree and a few pine branches here & there, these are our only christmas decorations. Enough for us!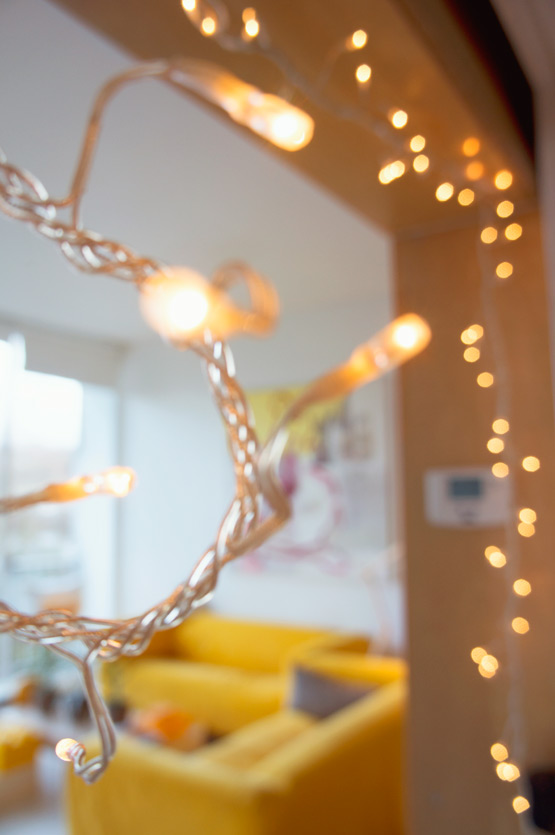 What about you? Do you decorate your house with more than just lights?