Only a few weeks after visiting the Jean Paul Goude exhibition, today I was back at
Les Arts Décoratifs
to see the Louis Vuitton x Marc Jacobs exhibition. Not that I'm very fond of either of them, but after the live broadcasted opening last night I was quite curious to see what all the buzz was about.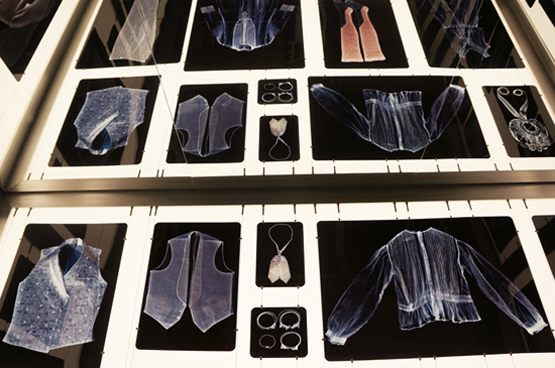 What starts on the first floor as a calm presentation of the innovative trunks and "fashion carriers" created by Louis Vuitton, ends on a more eclectic note on the second floor where a selection of designs by Marc Jacobs for the French fashion house are on display.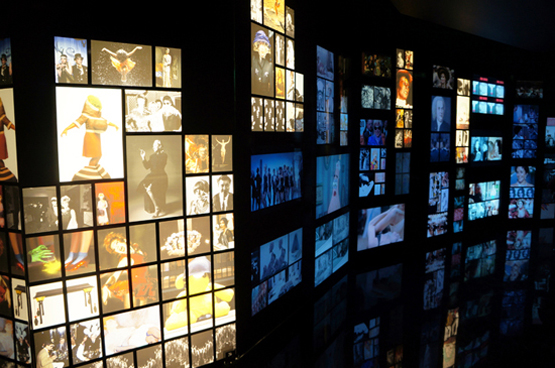 Why visit this exhibition? To enjoy the patchwork with Marc's favorite video extracts (Rosemary's Baby, Marc Jacobs on South Park, David Bowie, Annie, …), to watch the beautiful and poetic synchronized dancing Fan Club video (also here) and gaze at the beautiful blue mannequin heads with balloon knots.