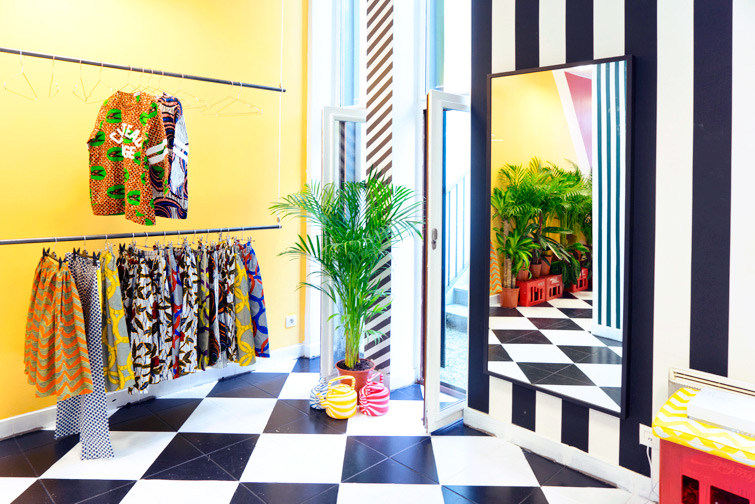 Mix a graphic interior, tropical plants and creative ideas with a welcoming athmosphere and you win me over. When I saw some first glimpses of the newly opened Maison Château Rouge on l'Instant Parisien's instagram, I knew I had to visit this cheerful shop as soon as possible. Youssouf, co-founder of Maison Château Rouge and Les Oiseaux Migrateurs (a foundation that supports African businesses), was very friendly and easy going and told me what Maison Château Rouge is all about: bringing good wax and nice African products to the people of Paris… and beyond!
All the wax fabrics used in MCR's designs are purchased from shops in the Château Rouge neighborhood in the 19th arrondisssement, just a little walk up north from Gare du Nord and not far from Montmartre. The skirts, trousers and tops combine a sports jersey fit and contemporary prints with traditional African wax fabrics, thus creating a fun mix of cultures. Definitely a colorful touch to the neutral/black Parisian outfits 😉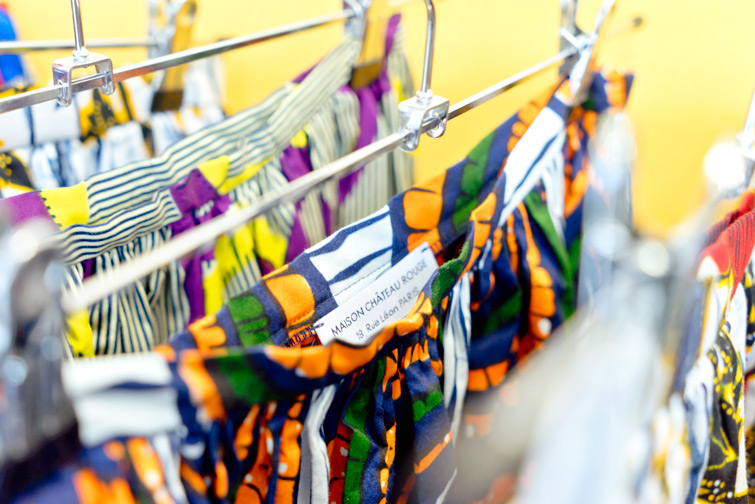 Cool urban skirts and sports jerseys in wax fabric: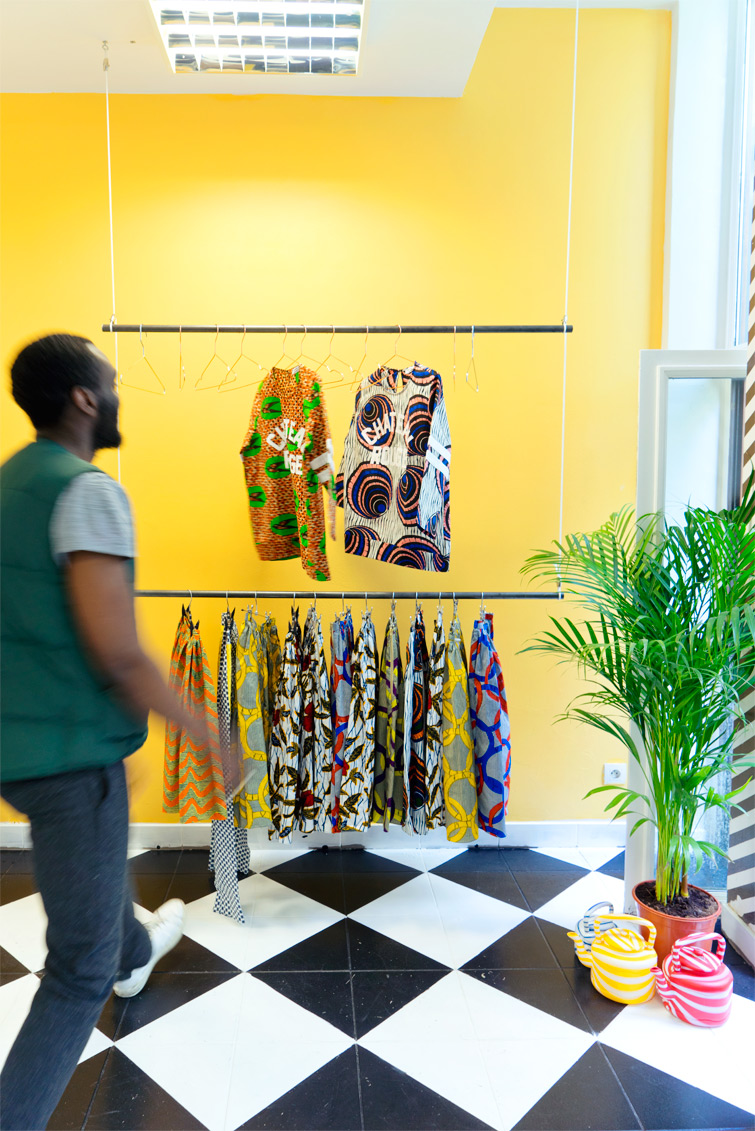 Did you know the haut de gamme in wax fabrics come from Holland?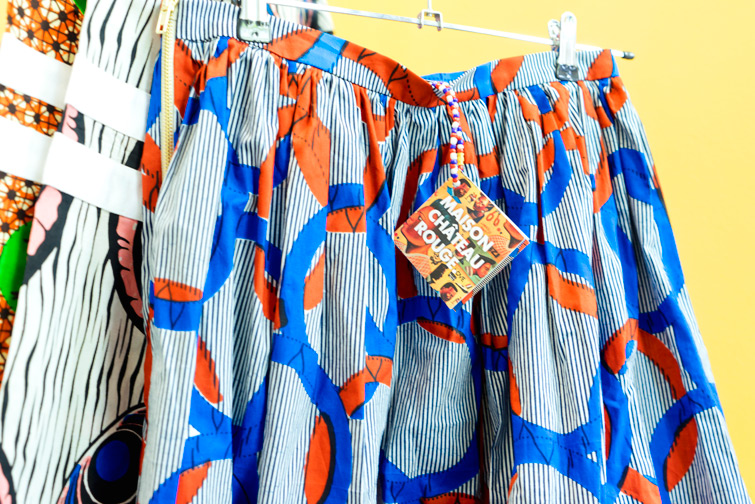 And a cosy and bright yellow nook to read your favorite magazines, including The Good Life, Monocle, Kinfolk and l'Instant Parisien: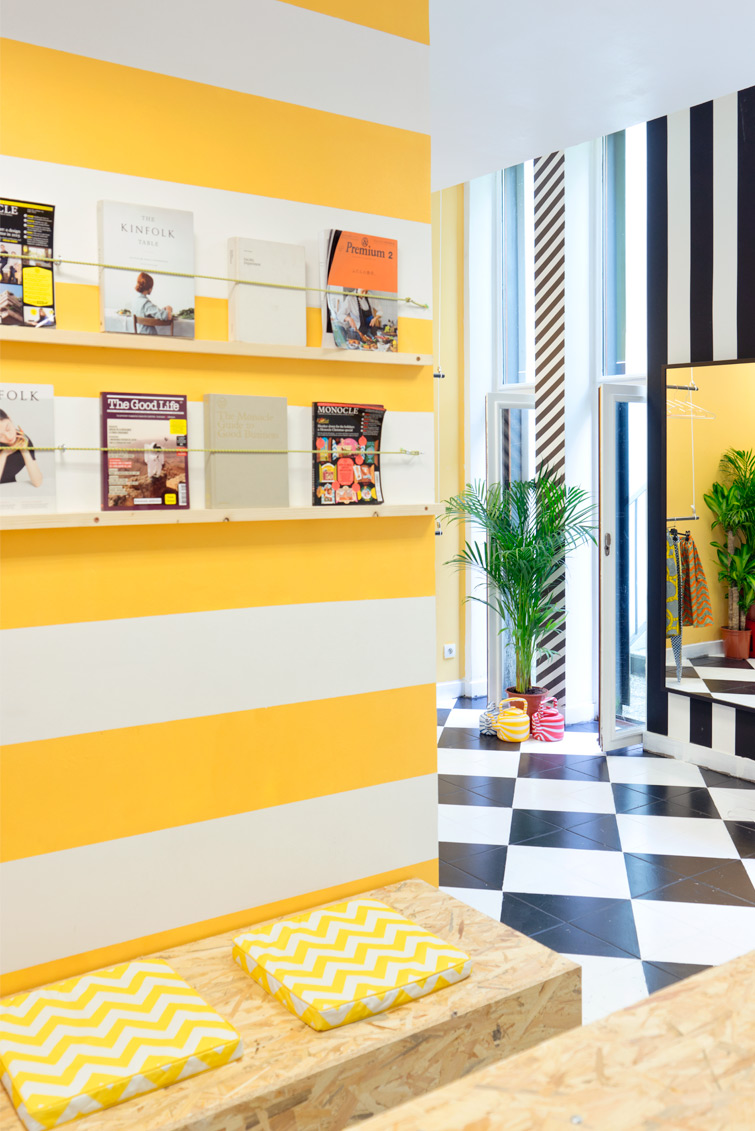 The space of Maison Château Rouge as well of the idea behind the brand felt very refreshing and not just because of all the yellow 😉 Good vibes all over, truly inspiring!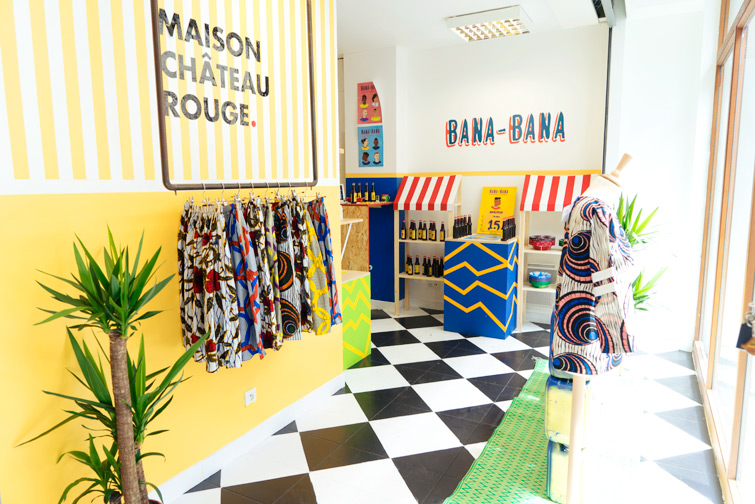 Youssouf was preparing these fun bottles of Bana Bana real African bissap, a 100% natural juice with hibiscus, made in Senegal. For the EURO16 they created limited edition bottles with all the famous football players, like Zlatan, Zizou and Pogba! Yum!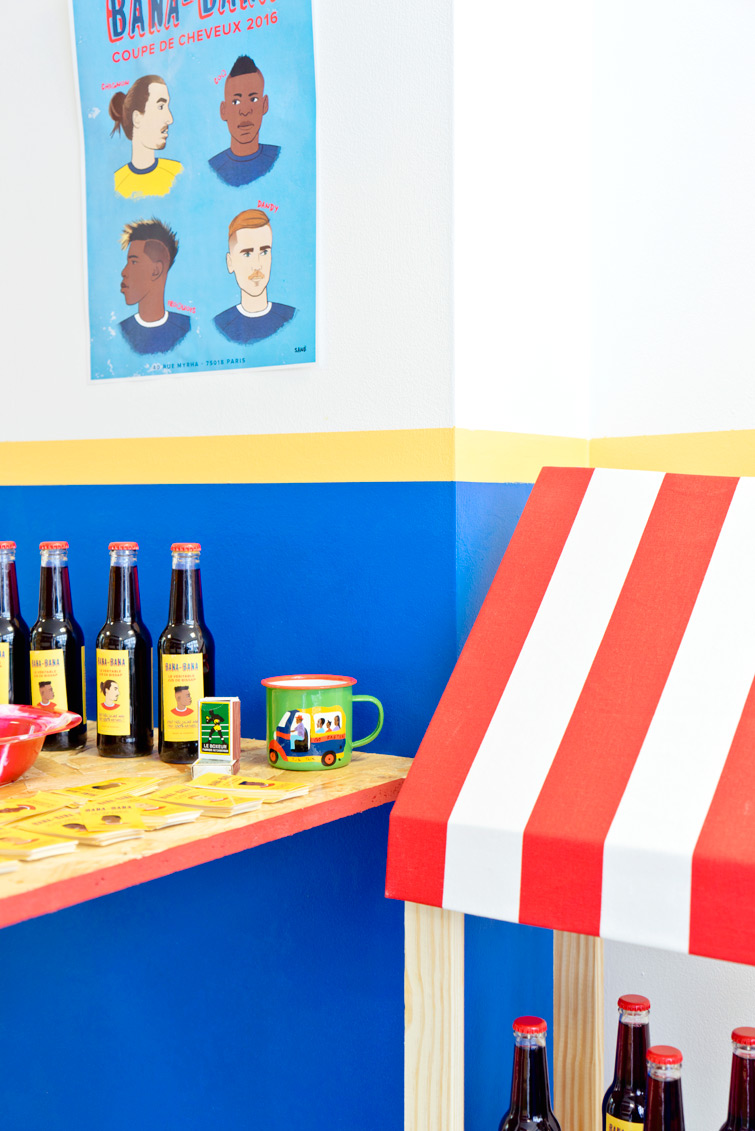 I felt so inspired by the colors, plants and wax at Maison Château Rouge, that I decided to trade my hat for a wax bow at the Prix de Diane. Funny detail was that I received lots of compliments from the Africans that attended the event <3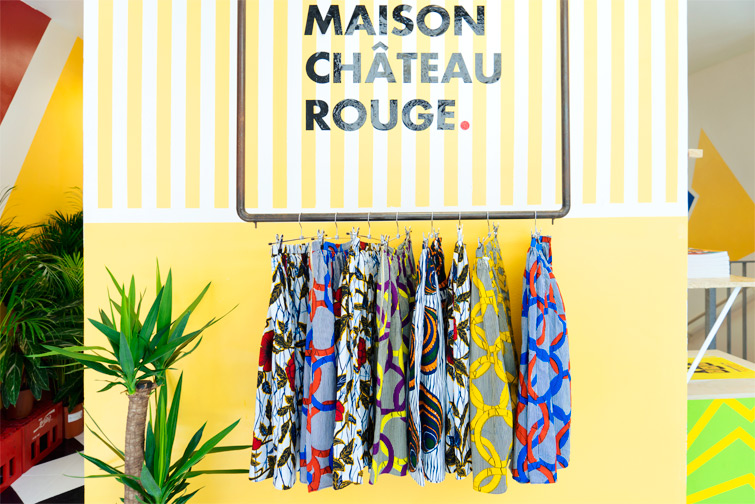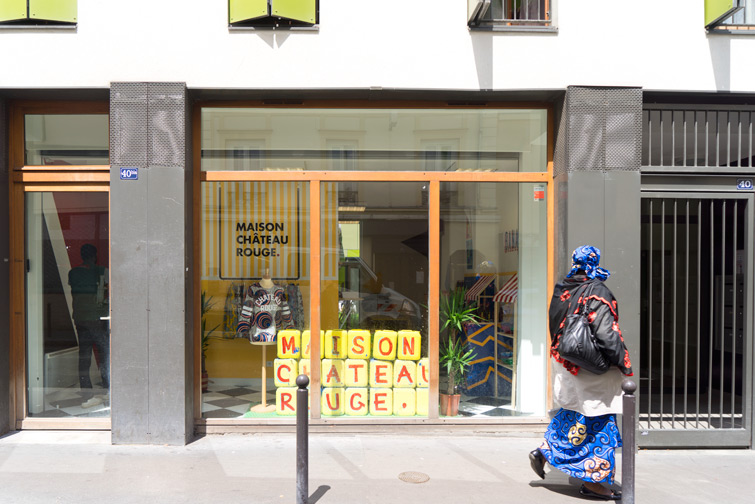 Maison Château Rouge /// 40 rue Myrha /// 75018 Paris