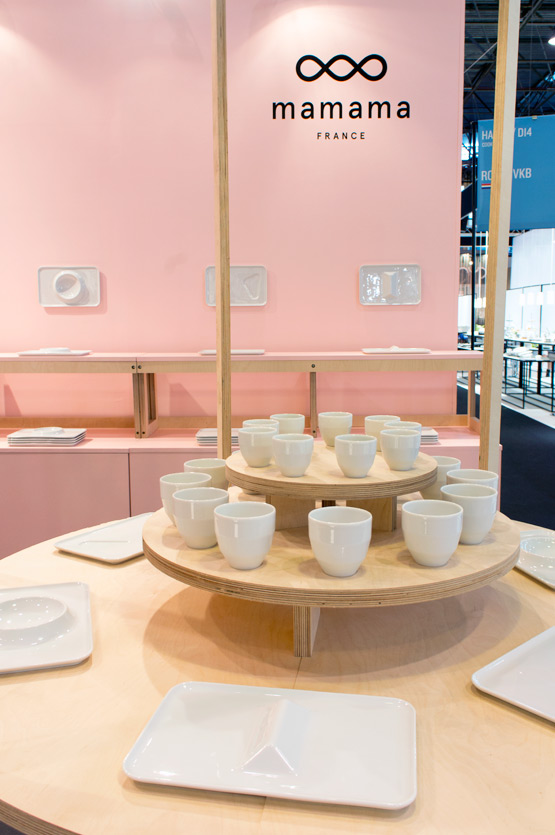 A pale pink stand and a brand called Mamama: for an instant I thought this had to do something to do with mamas and children. But mama mia! I was wrong! Mamama is a French design company specializing in innovative tableware. At Maison & Objet they presented their Sfumato collection with 2 cups and 3 plates. The names explain it all: volcano, mountain, lake. These shapes help to dress a plate and serve a beautiful dish.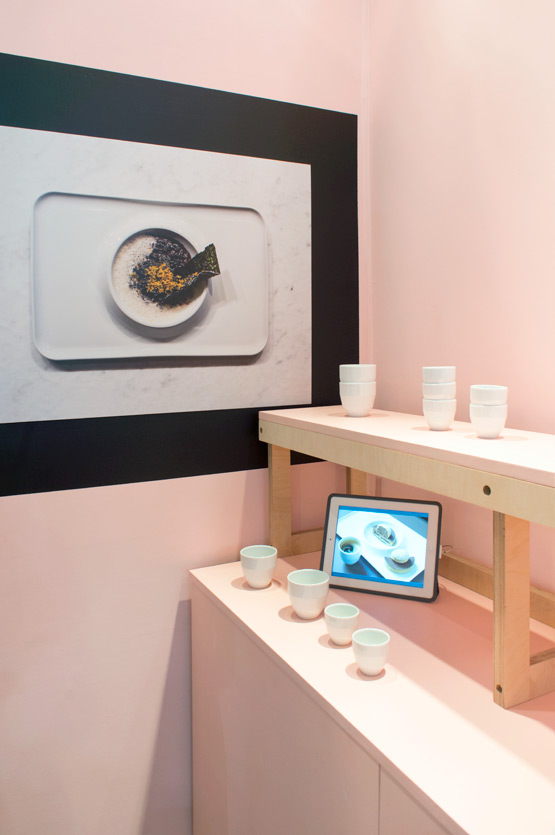 Six times a year, mamama invites food celebrities, chefs, bloggers or enthusiasts to put their mark on the design of the collection. Hmmm this looks very graphic and tasty!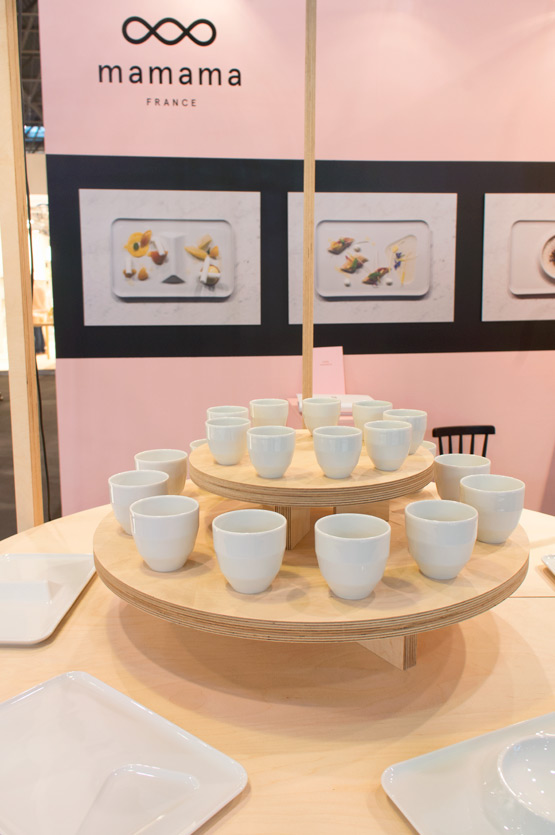 mamama ma mama mama mia ! mama miam mmmh, aaah… ma+ma = ma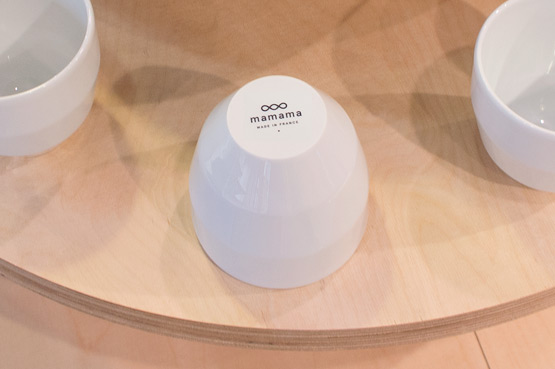 "Brochettes gently lean against the mountain, sauce coats the lake, stock gives off steam as from a volcano".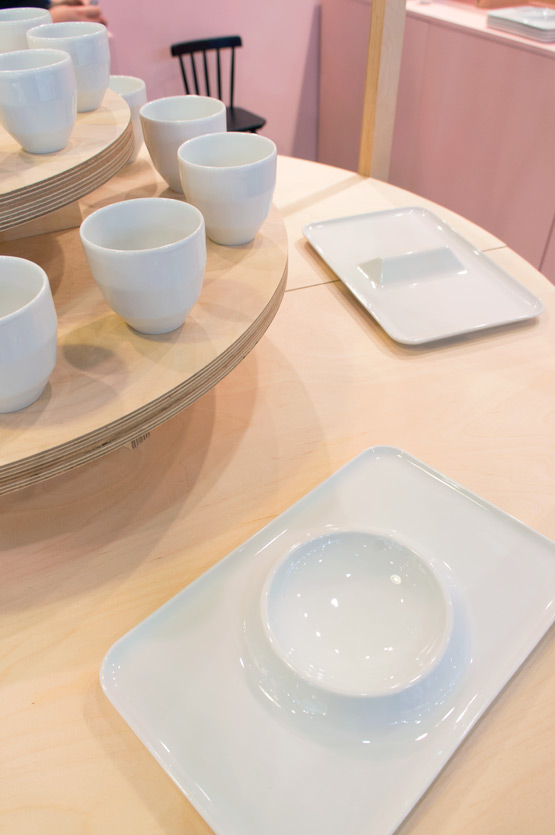 The beautiful pure identity was designed by WA75. Somehow it looks very Dutch to me, this makes me so proud, because I'm slightly frustrated with French graphic design. Merci!!!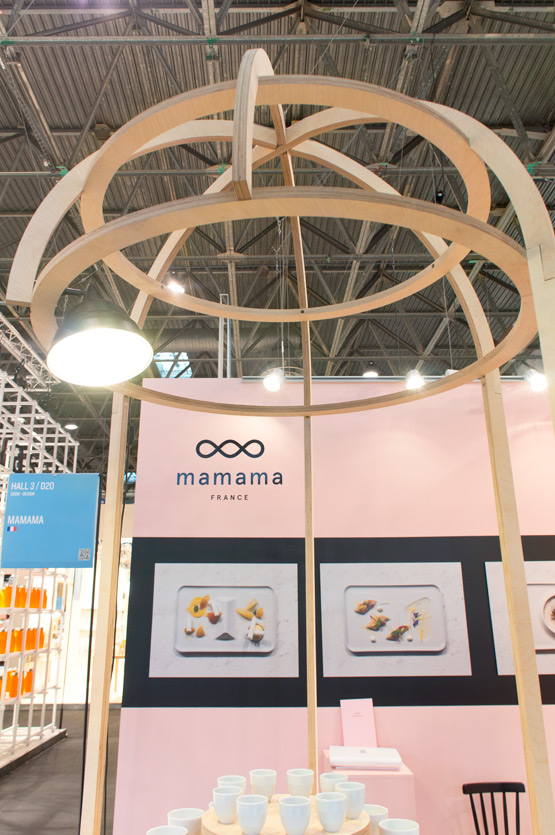 More of my favorites from Maison & Objet, right here.