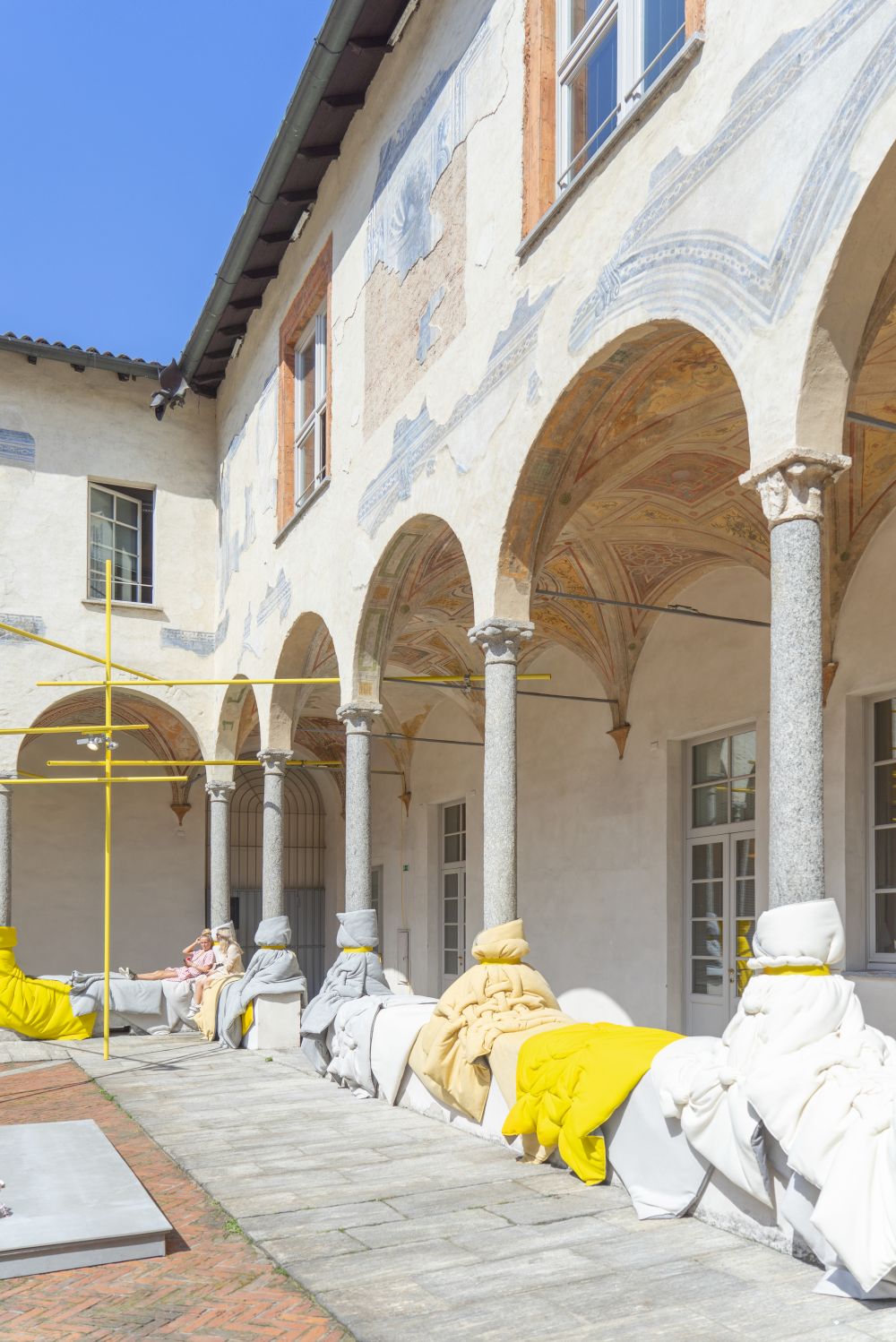 The Mindcraft exhibition curated by Henrik Vibskov last year was one of my very favorites, so I was impatient to check out this year's edition. The weather was just as glorious as in 2017: the sun hit the inner court of the historical San Simpliciano cloister and made everything look extra special. All the pillars were covered with thick yellow, white and grey blankets by Kvadrat, partner of the Mindcraft 2018 exhibition, and invited to sit back and relax. Just what most visitors of the Milan Design Week needed: a comfy place to give their feet a break from walking around town.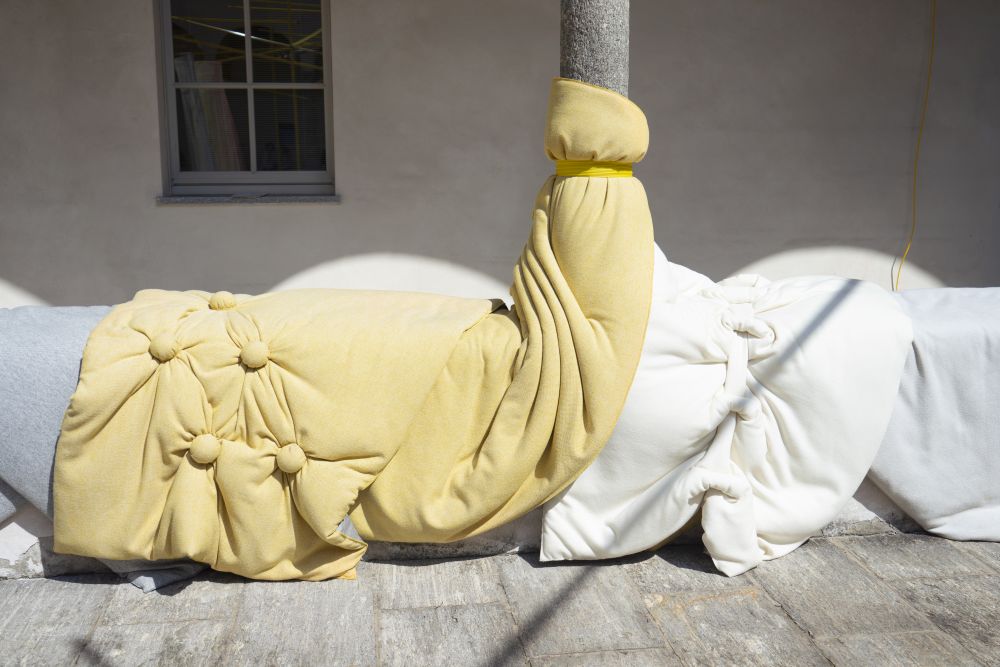 MINDCRAFT is an exhibition concept showcasing some of Denmark's most talented craftspeople and designers. The curated exhibitions demonstrate the qualities, potentials and versatility of new Danish craft and design. The MINDCRAFT exhibitions are organized by the Danish Arts Foundation and the Agency for Culture and Palaces and this year's edition was curated by Ditte Hammerstrøm.
The chosen focus of MINDCRAFT18 is on the essence of the work with design and craft. The objects on display take centre stage, with an emphasis on the hands-on engagement with the material and the visual, aesthetic and sensuous qualities of the objects.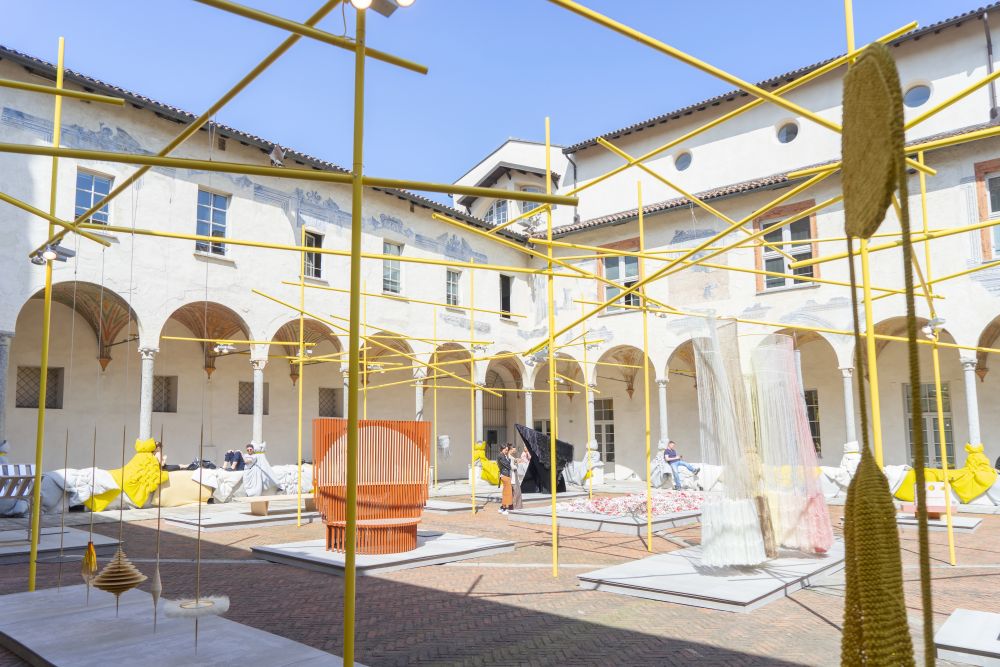 My favorite piece from the exhibition: this LMA (lick my ass) chair by Pettersen & Hein. It is made of 4 pigment-dyed concrete blocks, joined together with iron tubes, and a glass-blasted, anodized aluminium seat with hand-made indentations that create a textured surface.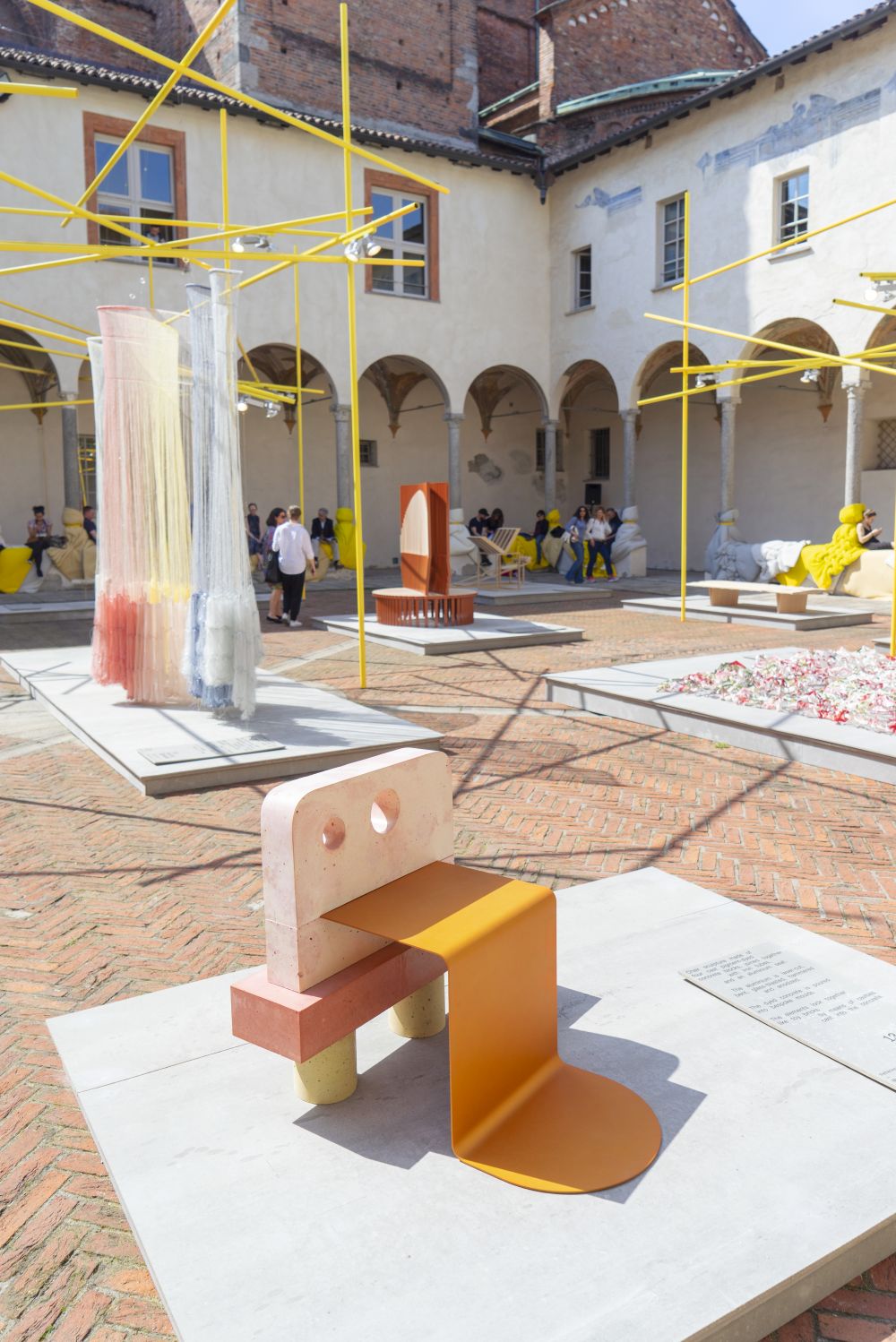 A knit sculpture called Aurora Borealis by Iben Høj: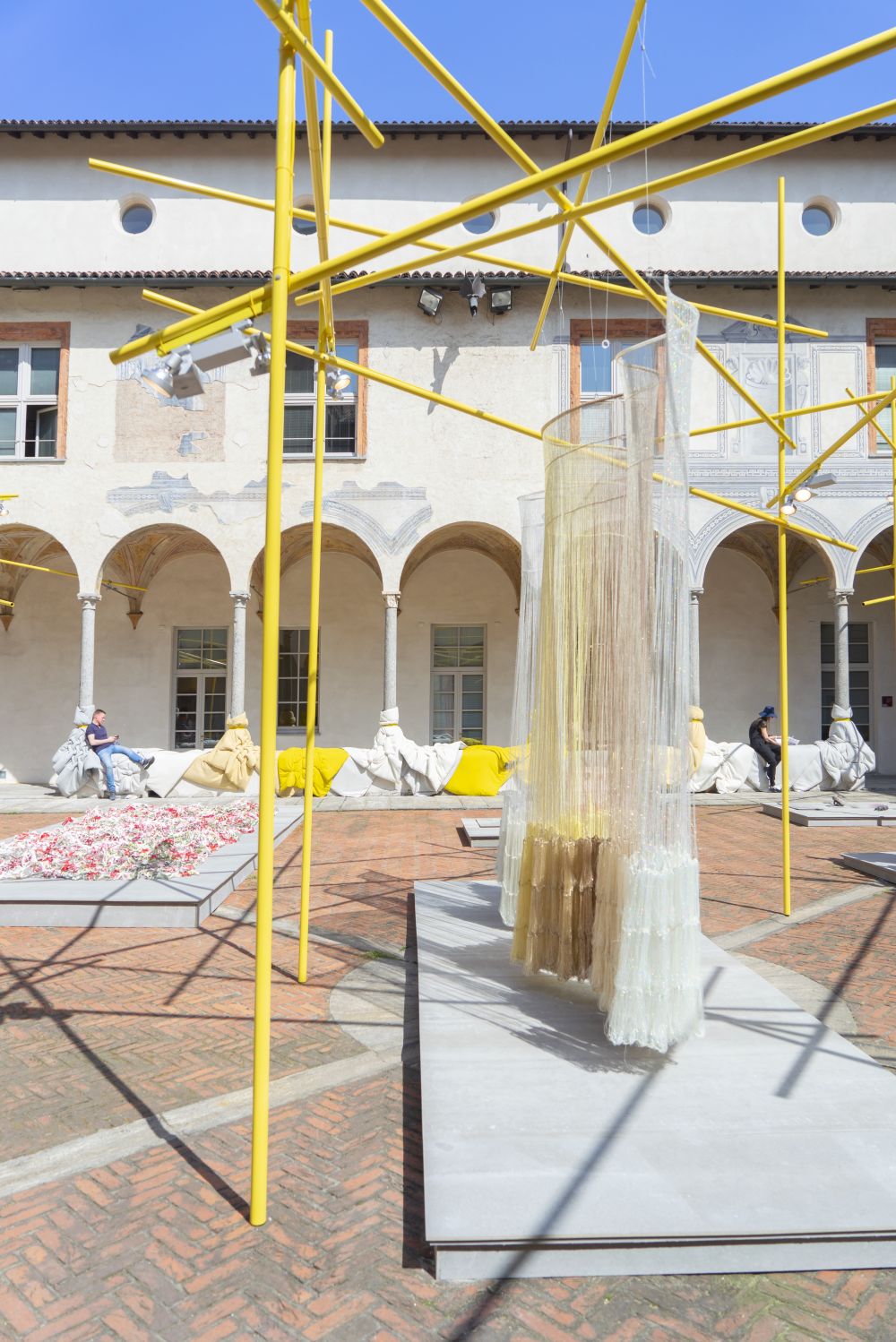 Textile sculpture Black Matter by Anja Vang Krag in the back, and water resistant paper creation Field of flowers (long winter poem) by Louise Campbell in the front: