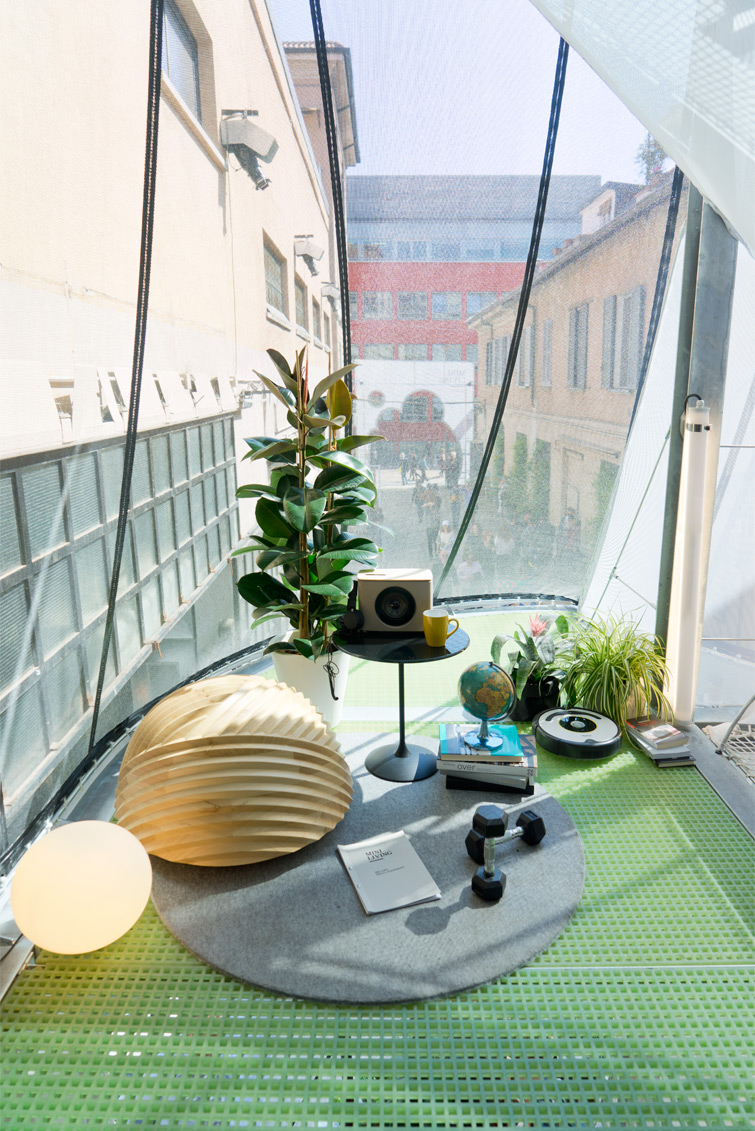 One of the most sensational installations in Milan was definitely the Breathe tower in the Tortona district. When I heard it was all about conscious, healthy and green living I knew I had to go and see it for myself. Together with NYC-based architects SO-IL, MINI (from the cars!) introduced a creative problem-solving approach for future challenges in urban areas. In other words: how do we "live" in the future. In the next decades more and more people will live in urban environments, apartments will become smaller and more expensive, so we need to re-think how we live. According to Breathe: we will need to share more space and tools (for laundry or cooking for example) with others and make conscious decisions on how we use the few square meters we have. I must admit I was very happy to see that plants are an undeniable part of this concept, because they are vital!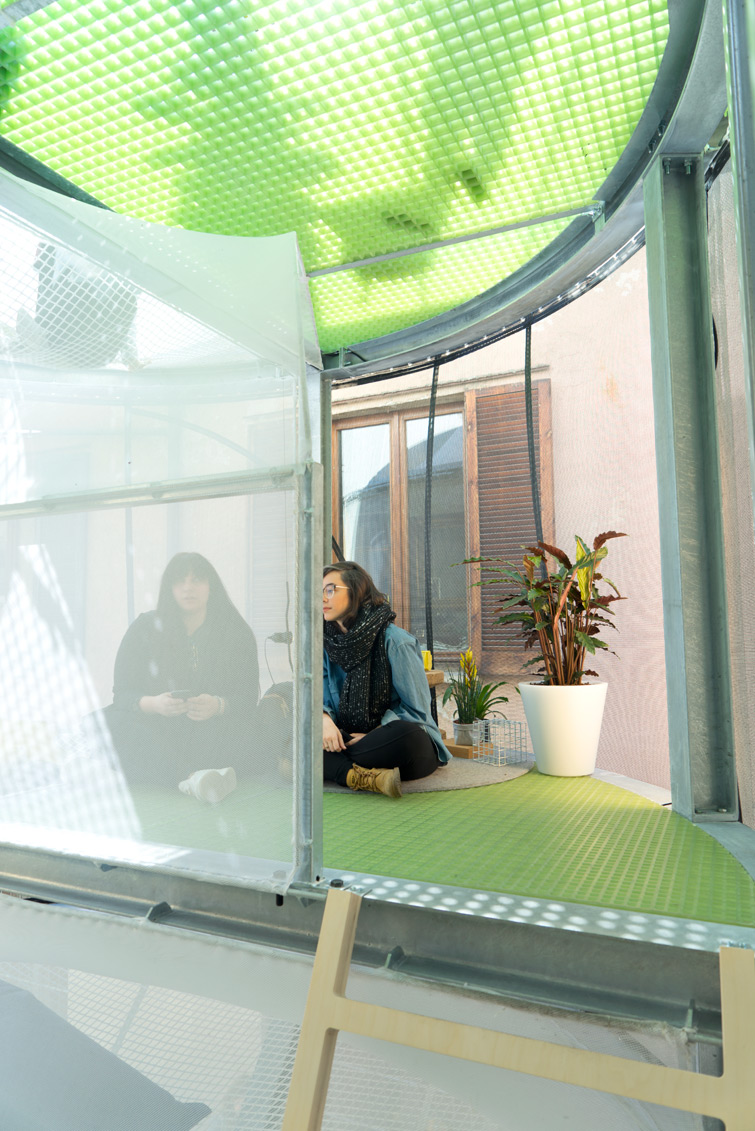 Breathe consists of a tall tower in between two buildings and is composed of a metal frame that is covered with a white mesh fabric. You enter the home via a communal kitchen with modular elements and then reach the other 5 areas via a steep spiral staircase. These areas are for working, relaxing and taking care of yourself in a very minimalistic way, including a capsule clothing collection (!), a few books and some accessories, houseplants and different floor-seating areas and hammocks. As you can see in my photos, the tower is covered by a translucent mesh fabric that filters the air and makes the entire home look very airy and bright.
The entire structure is also "rebuildable" so you can move it to a new location and start all over. It's a bit like a contemporary tent or caravan. It almost feels like glamping 😉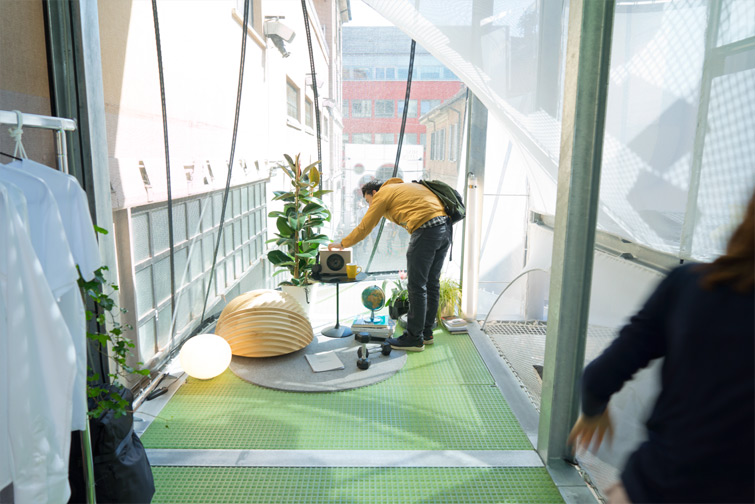 The plants inside Breathe and on the rooftop terrace are selected for their air purifying powers, like this Kentia palm, the Philodendron and the Ivy: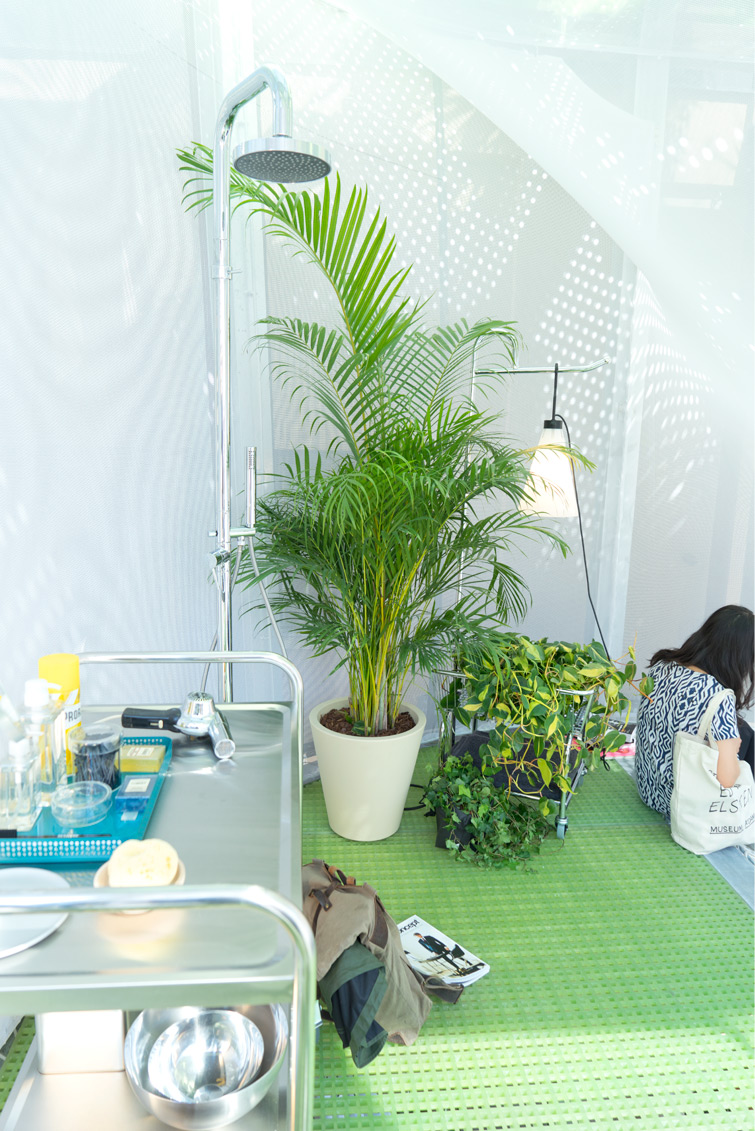 A "hammock" for reading, relaxing and sleeping: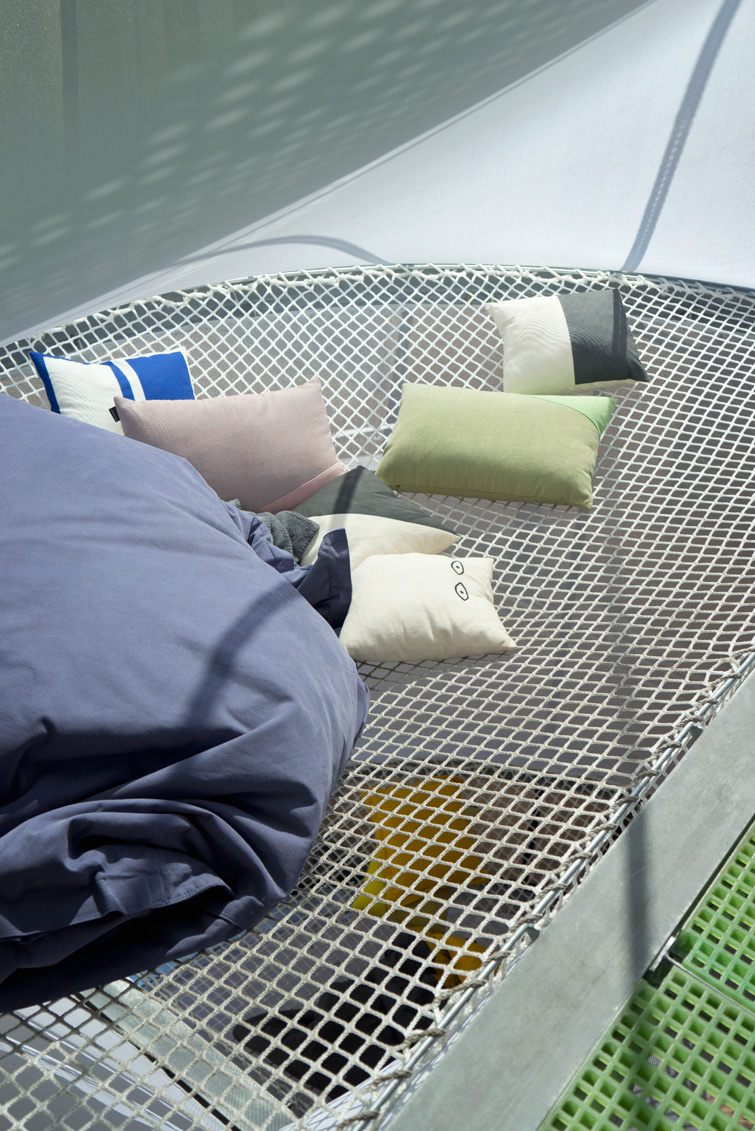 At the lush green rooftop garden, rainwater is collected and stored to use in the rest of the home.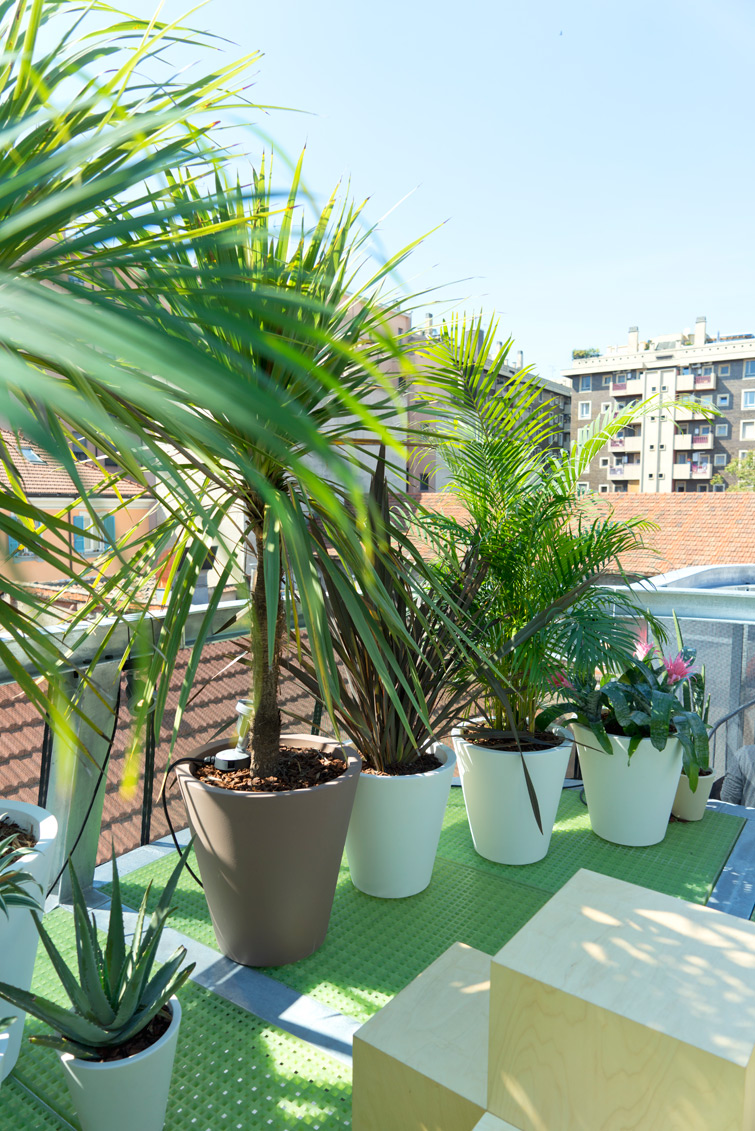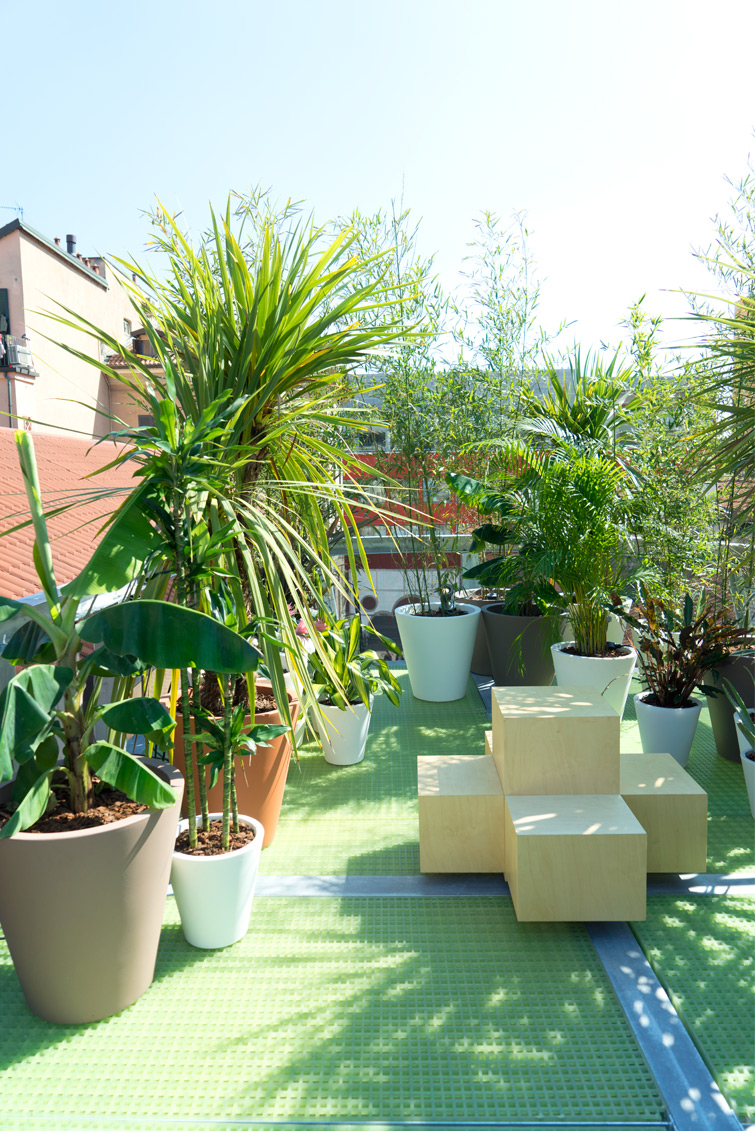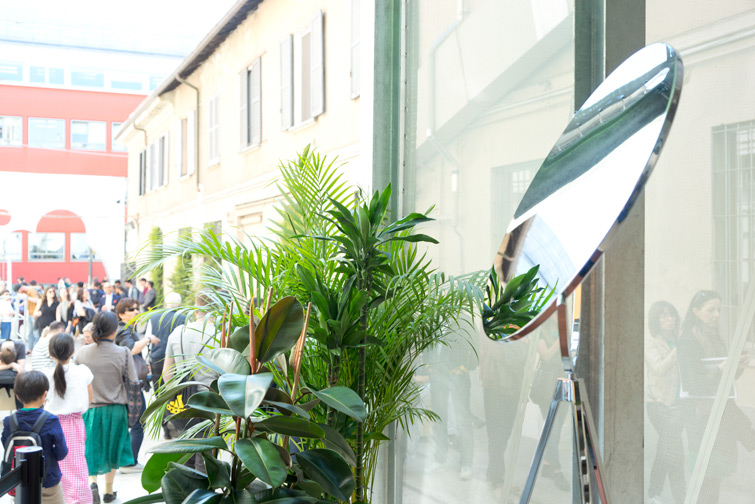 What I liked most about this idea of transparent and translucent living is that, quite unexpectedly, you feel some kind of privacy in all the different areas, but at the same you're not far away from others.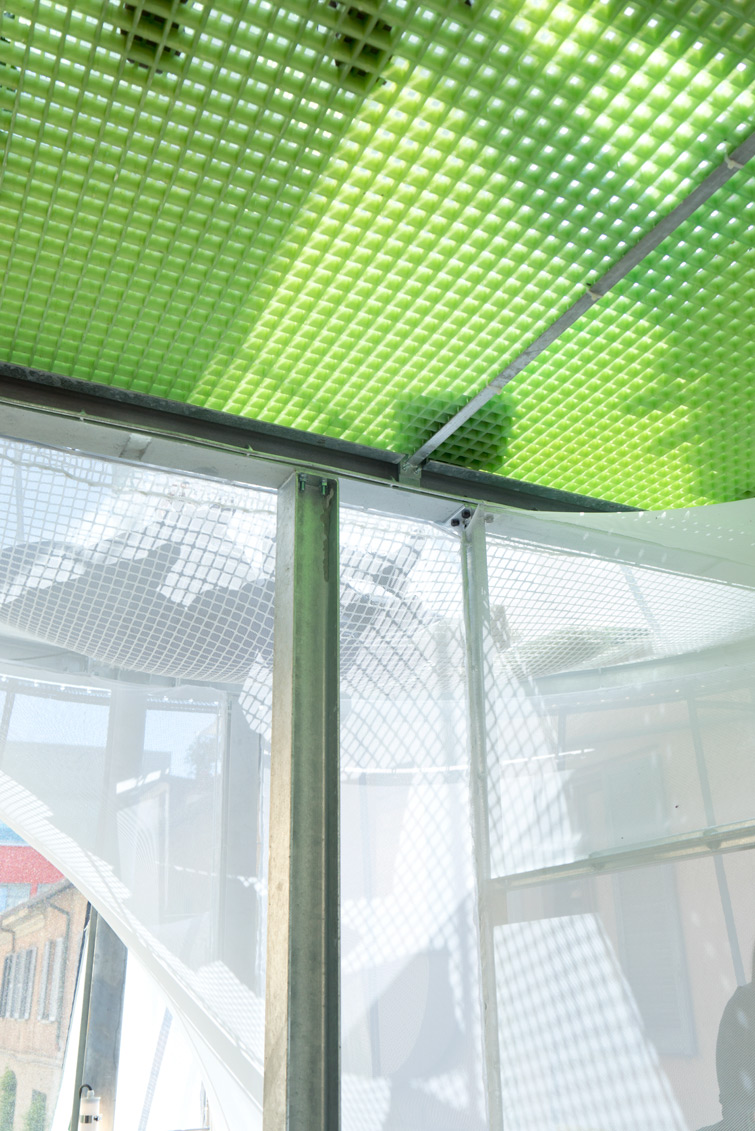 The spiral staircase to the next floors, and the minimal and modular kitchen: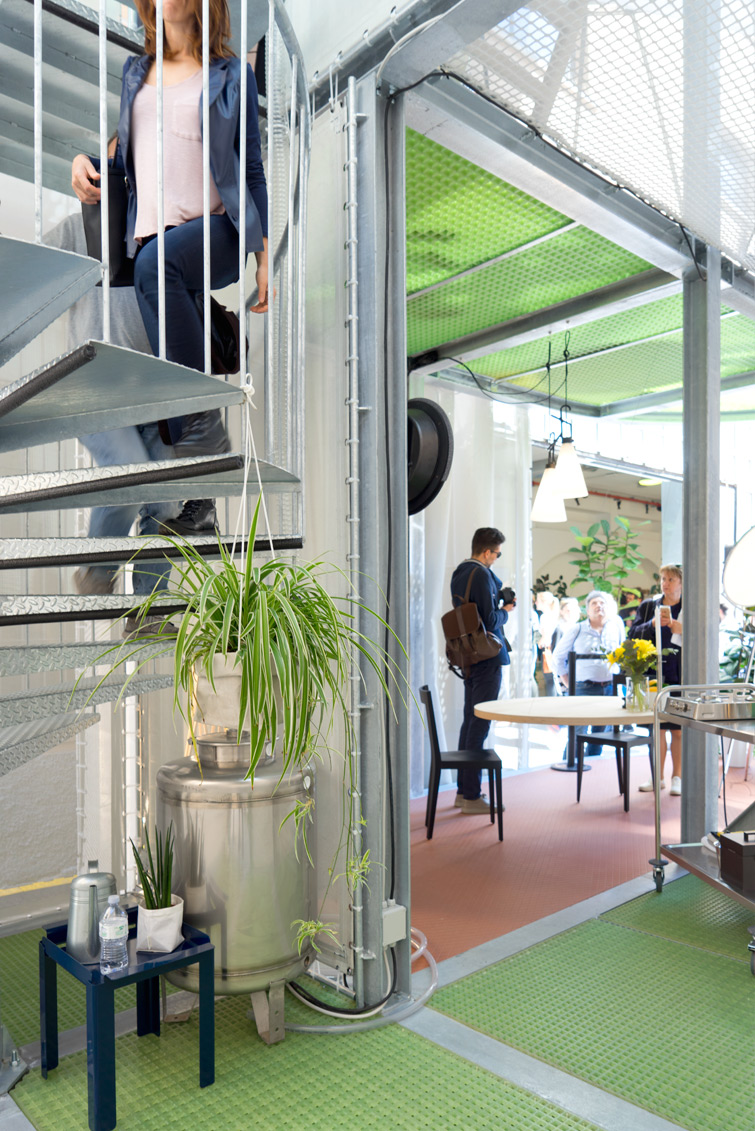 During my visit, the team from Dezeen was there to host a panel discussion with Oke Hauser from MINI, Ilias Papageorgiou from SO-IL, Jane Hall frpm London collective Assemble and Italian architect Carlo Ratti. The final words by Carlo Ratti were definitely what tied the entire Breathe installation together when he quotes Herbert Simon and Albert Einstein: "Science is about how the world is, design is how the world could be." This is definitely an interesting proof of concept!
Read more about the MINI living Breathe installation on Dezeen and Designboom.