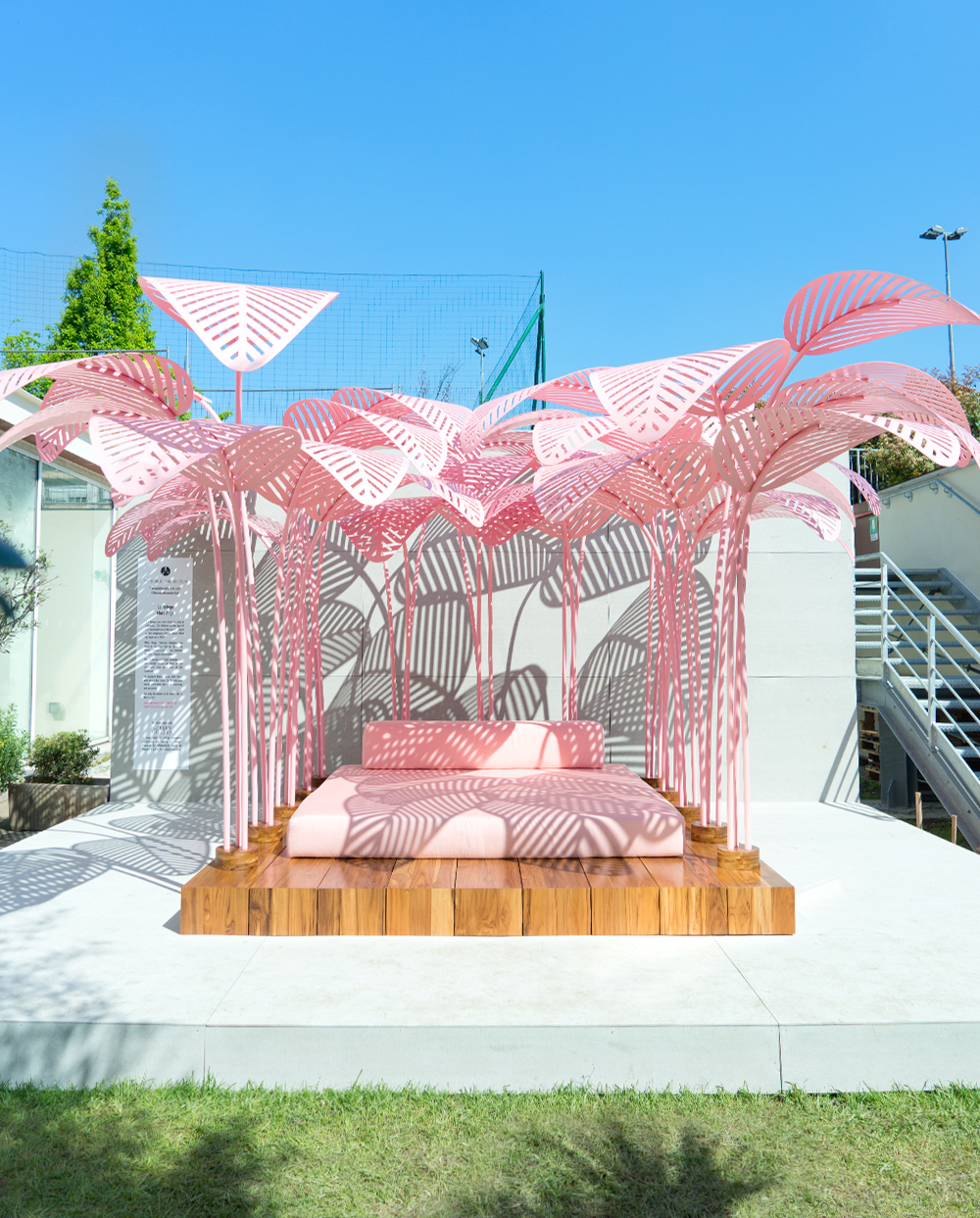 Marc Ange's pink day bed, called Le Refuge, was probably the most Instagrammed place in Milan during Design Week. I loved it so much that I also posted a picture, which instantly became my most liked picture ever. It features laser-cut steel pink leaves, a cosy mattress. Together with the blue sky and amazing shadowplay, I must admit this is quite a dreamy daybed. I would definitely risk striped tanlines for it 😉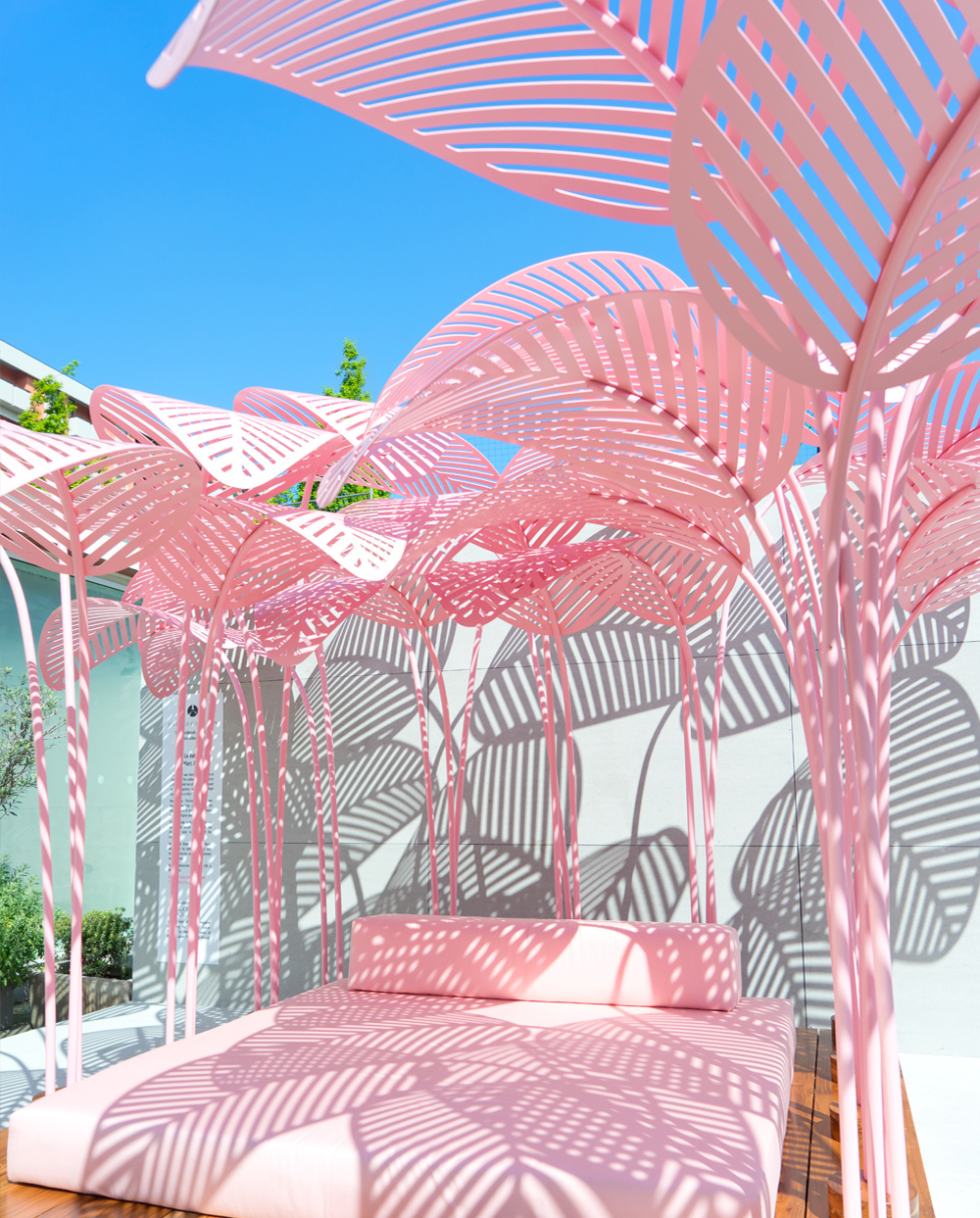 Le Refuge or "The Imaginary World of Marc Ange", the creation presented by The Invisible Collection in Milan 2017. Unveiled in the garden of the Mediateca di San Teresa in the heart of Milan, Le Refuge is the projection of a childhood memory; Its large leaves form a shelter under the sun, away from reality, just like those of the imaginary jungle that grows in the room of a child who seeks escape.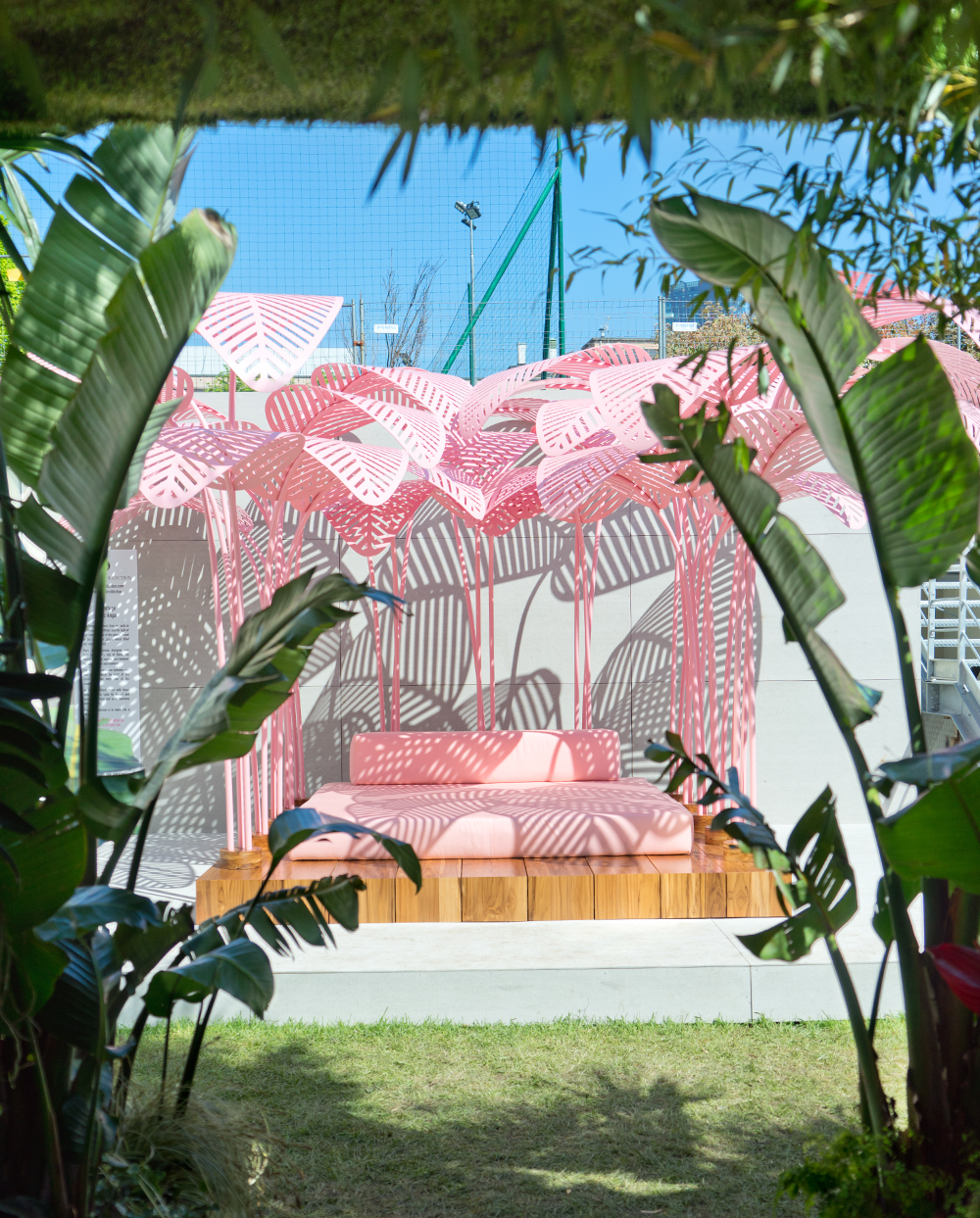 Together with the Green Gallery, in the garden of the Mediateca di San Teresa, where Wallpaper set up their Holy Handmade exhibition, they created a green hut that felt like the living version of Marc Ange's day bed, without the bed. A green refuge so to speak: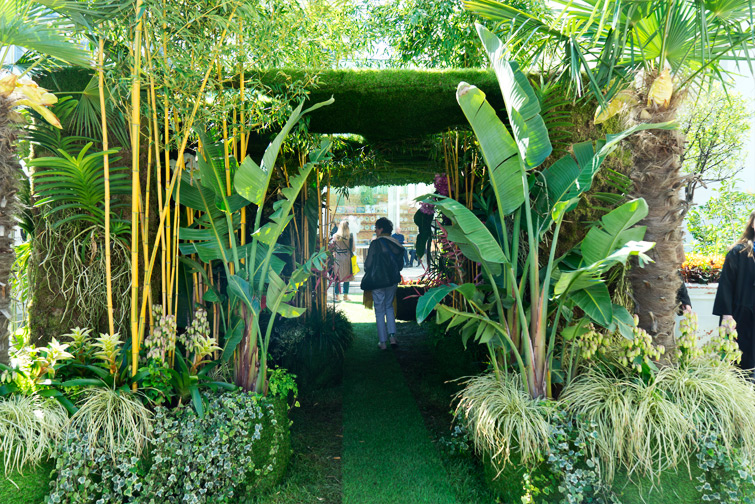 I liked how the eye catching pink of the day bed was reflected inside by using bright pink orchids, bromeliads, Anthura and Medinilla: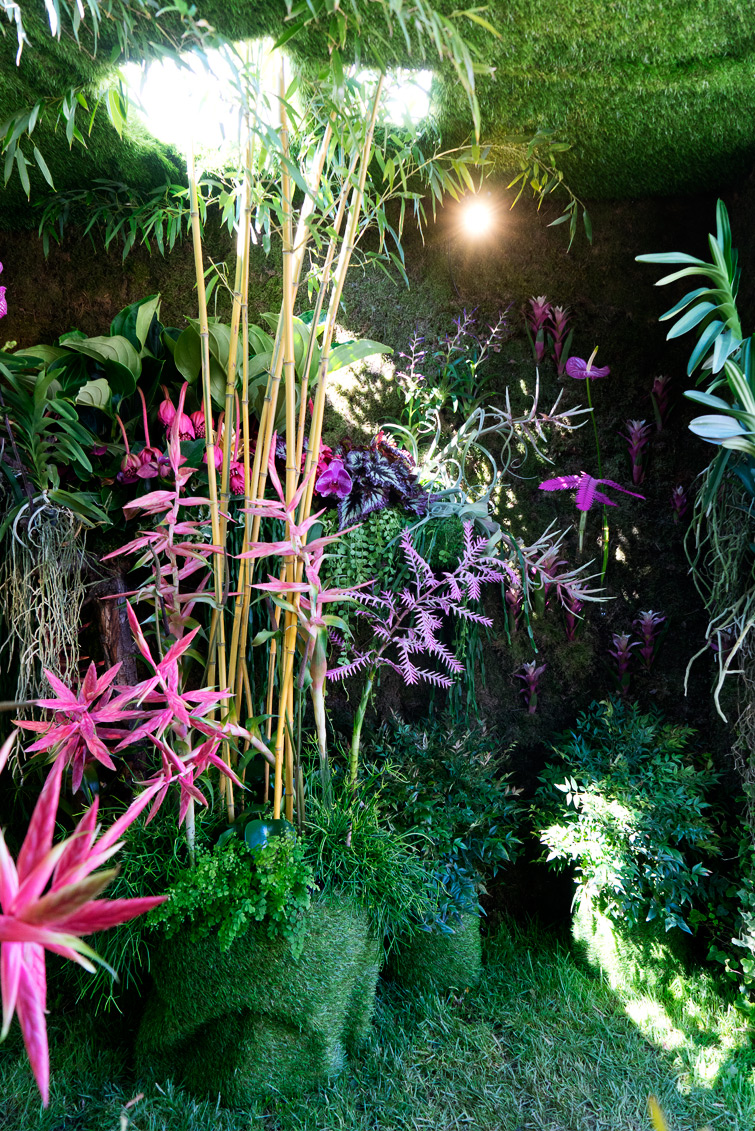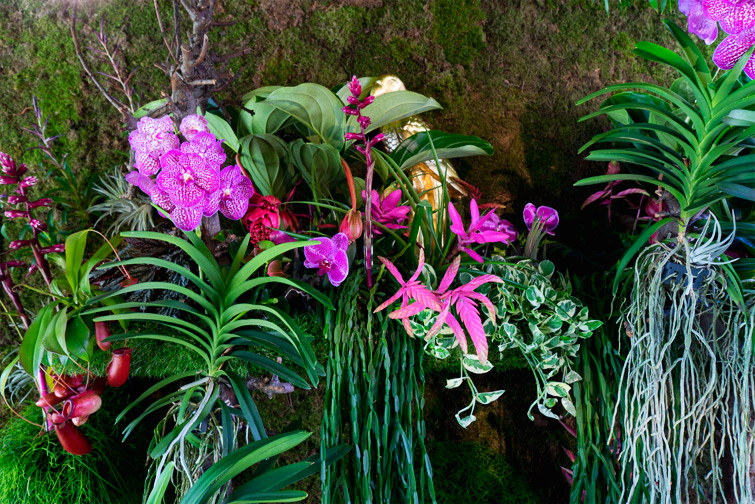 For this view I would definitely want to risk striped tanlines: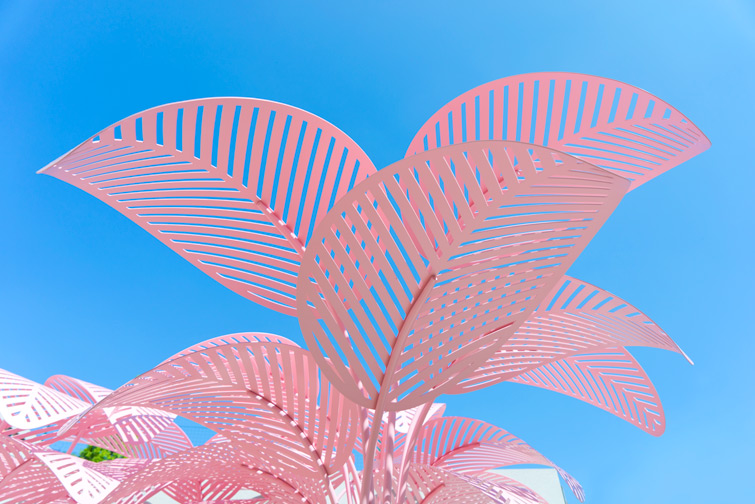 One of the reasons I love palm trees so much, is because of the beautiful shadows. The leaves from Marc Ange's daybed, are nearly as amazing: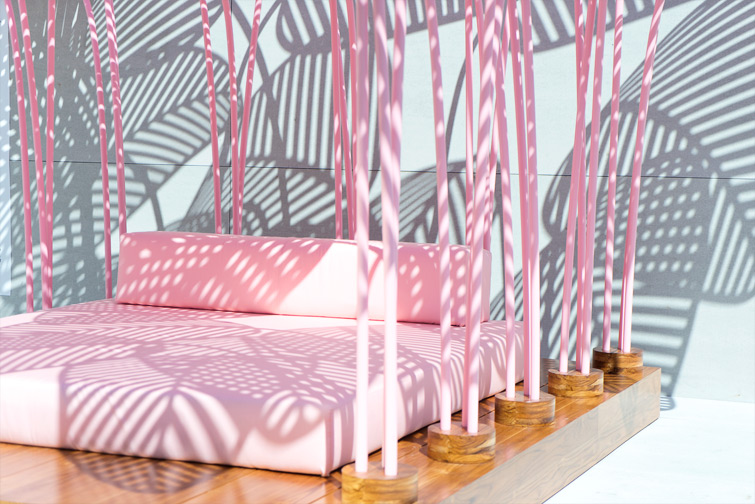 What do you think? Is this something you would want in your dream garden? I know I would!!