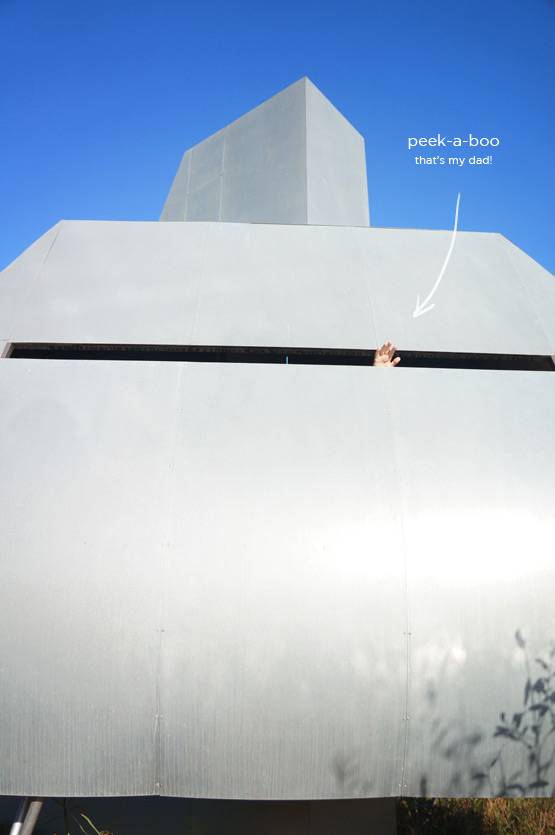 We felt extra lucky that the sun started to shine after leaving Antwerp ( at 20 minutes ) in the pouring rain. The autumn sun was just what we needed for a walk around the extensive park (12ha!) of the Verbeke Foundation, which is filled with creative buildings in reclaimed materials of all kinds. I showed you my favorite already, but here are some of the other creations you will find in the park: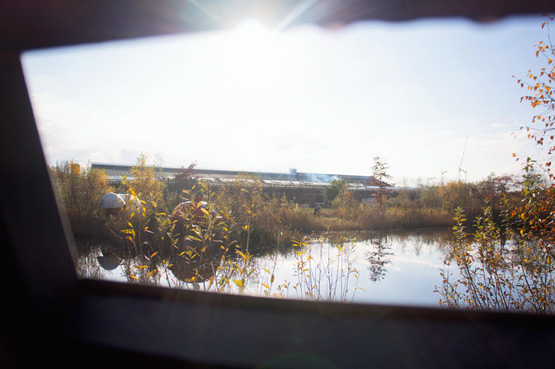 Above: the exterior & inside of the observation tower in steel sheet metal.
Below: a former safety capsule now used as a "Capsule Hotel" by Denis Oudendijk.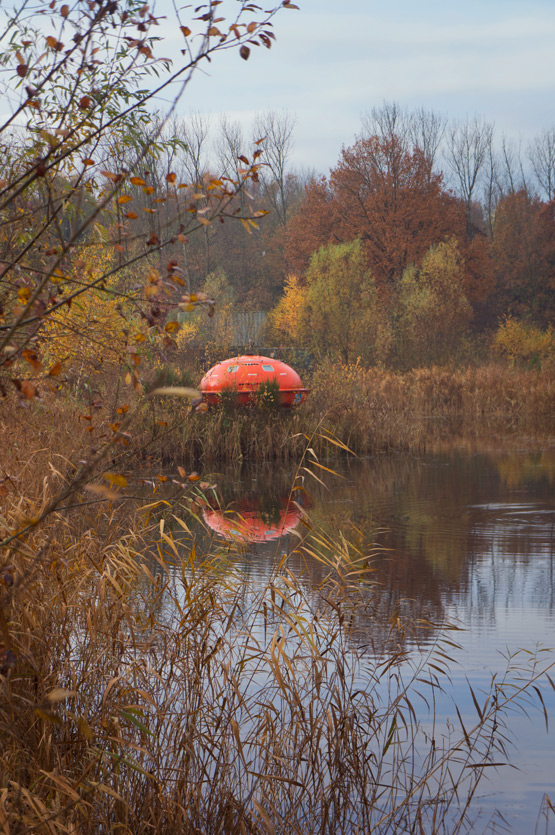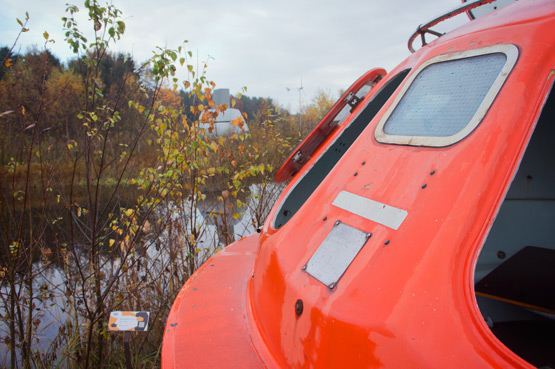 Below the wooden "Dome" by Aenaes Wilder. The view from the inside is spectacular. I haven't done any research on the construction but I somehow hope the wooden beams keep in place under their own weight and that there is no invisible secret like nails or wire. ( update: there is… screws! )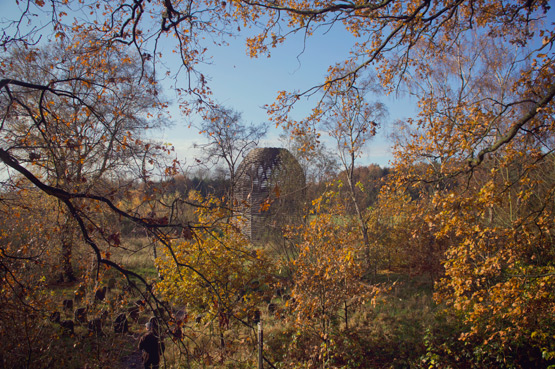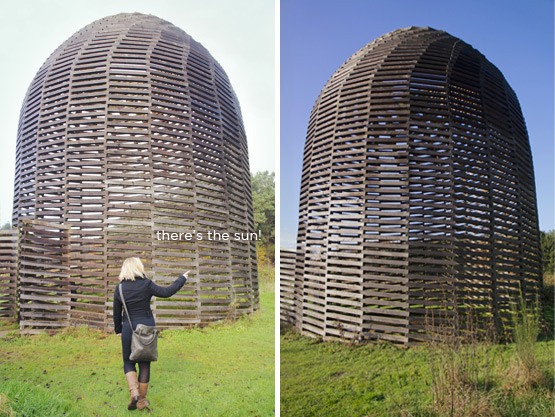 The Verbeke Foundation also offers B&B opportunities. In the summer it must be amazing to sleep in one of the bubbles or even in the "campingflat": 4 tents on a scaffolding construction. The Blob VB3 below by dmvA Architects is beautiful from the inside: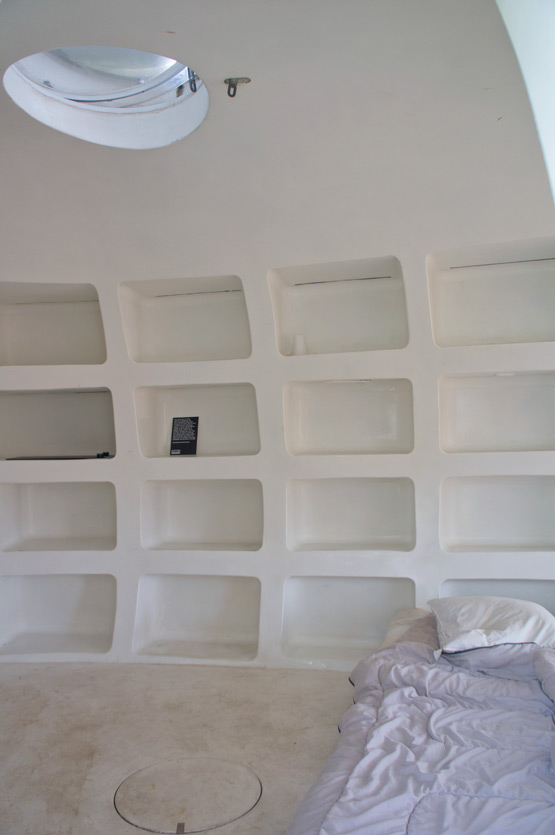 Curious about the WEIRD things you can see inside the Verbeke Foundation? Check my Facebook page!