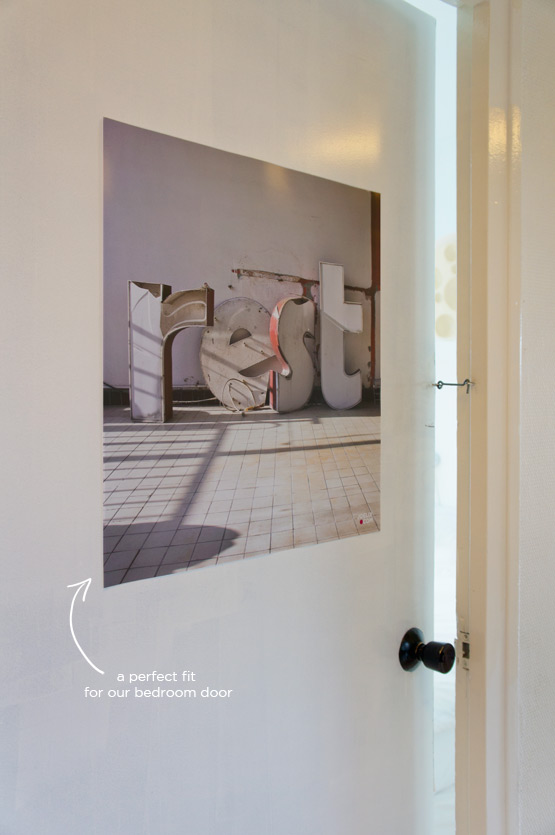 When Pixum approached me to test one of their photo print products I immediately knew I wanted to make new posters for our home. I was inspired by the comments on this Vintage Sapique article about the restaurant letters we rescued from demolition. The signage letters are really big and we have very little walls, but there's always room for a poster!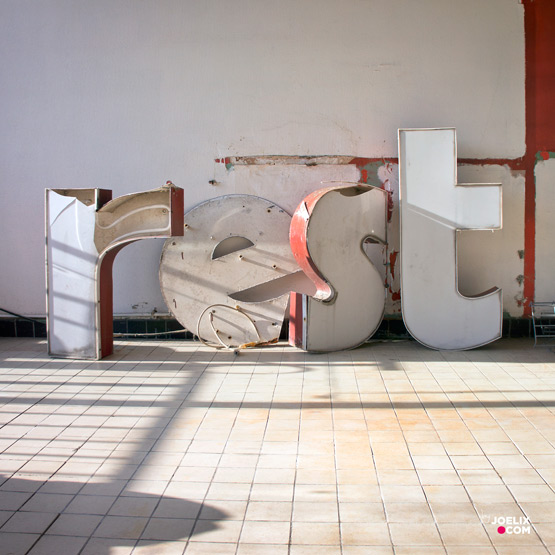 I assembled the letters and made 3 four-letter words. The first word is easy: r e s t. It's perfect for our bedroom door. Or maybe I'll frame it and hang it in the guestroom with the real a t.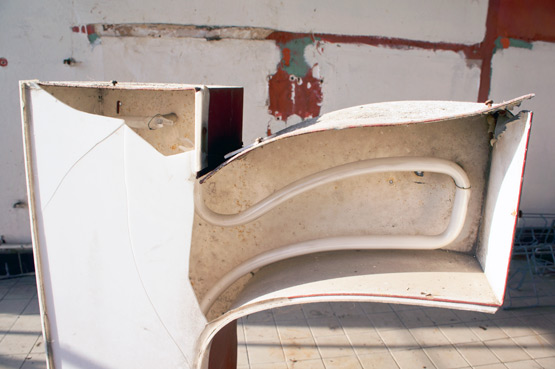 As a graphic designer I love well printed books, magazines & posters and so I was very curious about the quality of an online photo service like Pixum. Compared to the photos I uploaded, the final prints are a bit more dense and grey-ish. But the sharpness is pretty nice and the thick silk mat premium paper is truly beautiful. Uploading was really fast & easy and within a week the 3 posters were delivered in a sturdy tube. Merci Pixum!
Can you guess the other 2 words?