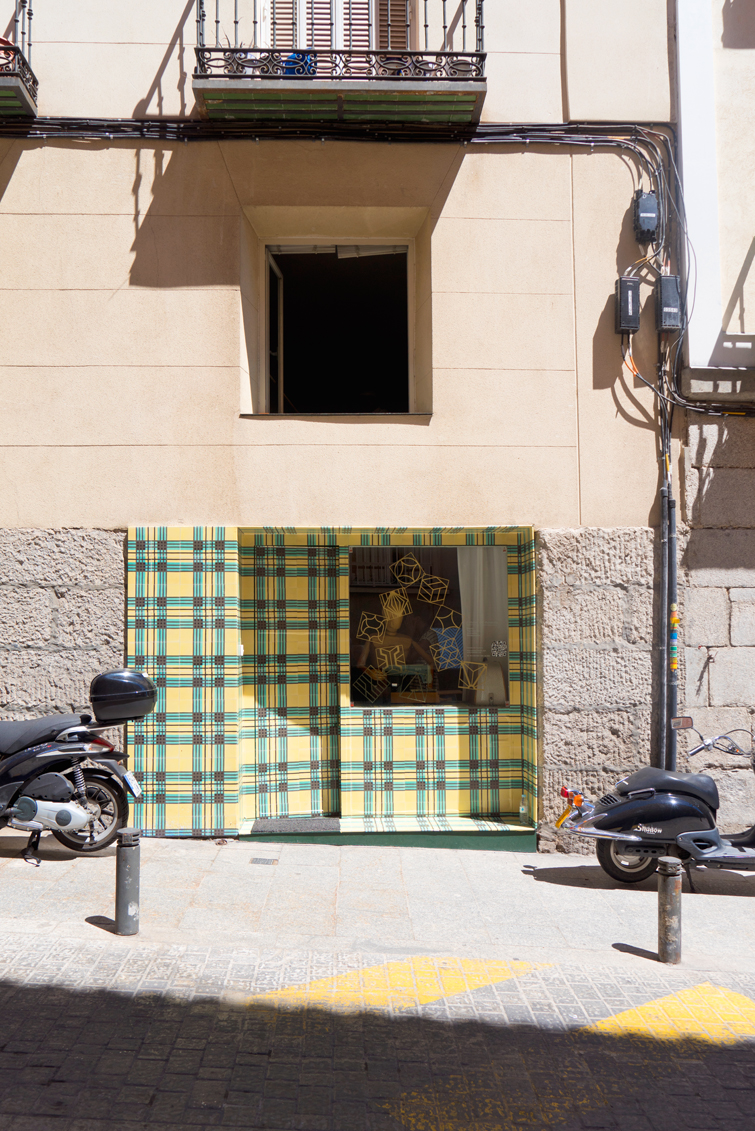 After a sunny week in Spain I'm back in sunny France with my head full of new ideas and feeling very inspired. Little did I know a week of Sunny Design Days in Spain would be this amazing. With our group of 5 bloggers and 5 journalists we met with 11 Spanish design brands, visited 3 cities (Barcelona, Valencia and Madrid), slept in very comfy hotels and enjoyed the most delicious Spanish food, wines and cocktails. This all to a background of strong family values and contemporary design aesthetics, which completely resonates with me. In a week I saw so many cool things and I can't wait to share the best of it with you!
First off: the sunny designs by a Madrilenian company called Mosaista. When I think of #ihavethisthingwithfloors pics on Instagram they often feature beautiful patterns in cement tiles. At Mosaista they make such tiles: artisanal hydraulic tiles that stand the test of time. For their latest collection, son Iván Alvarado joined forces with his father Antonio, a fashion designer, to create "Stone Tissue". A collection of hydraulic tiles with designs inspired by fabrics, like typical British tartan fabrics, pinstrip silks and pied de poule patterns. They want to dress the world in cement tiles!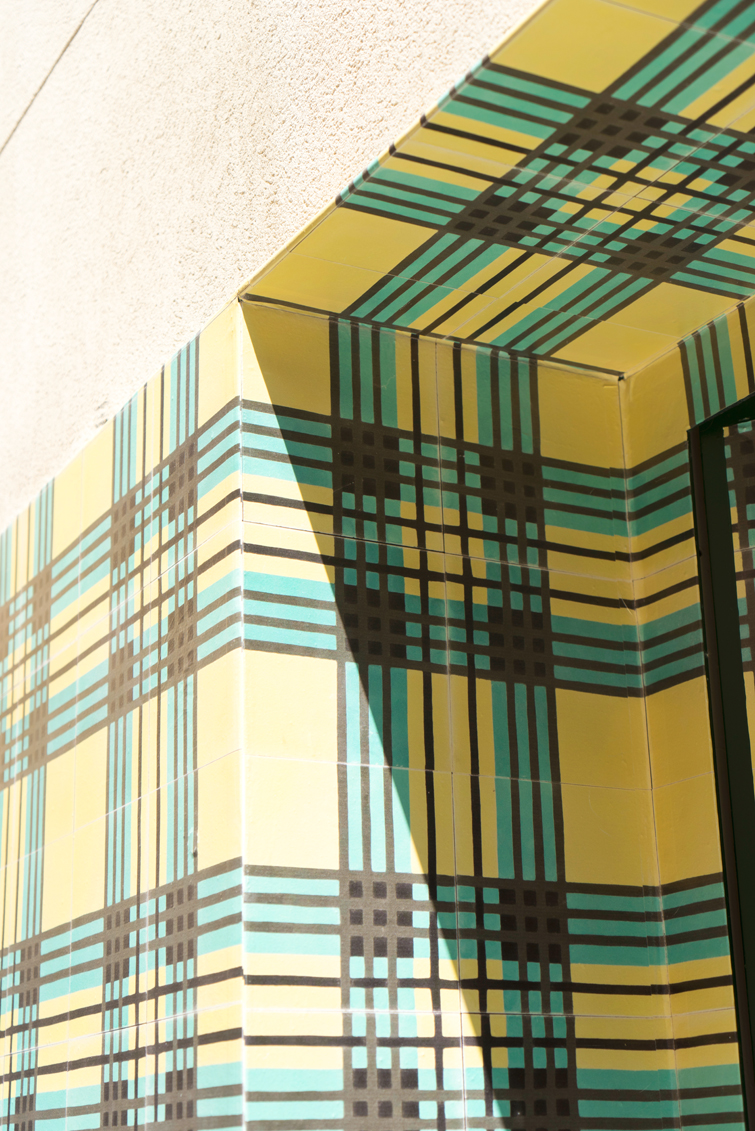 When entering the Mosaisto showroom, you enter cement tile heaven with patterns everywhere, except for the floor. The current owner doesn't allow floor tiling, that's why they are moving to a new place in Madrid soon. Speaking of a good reason to move!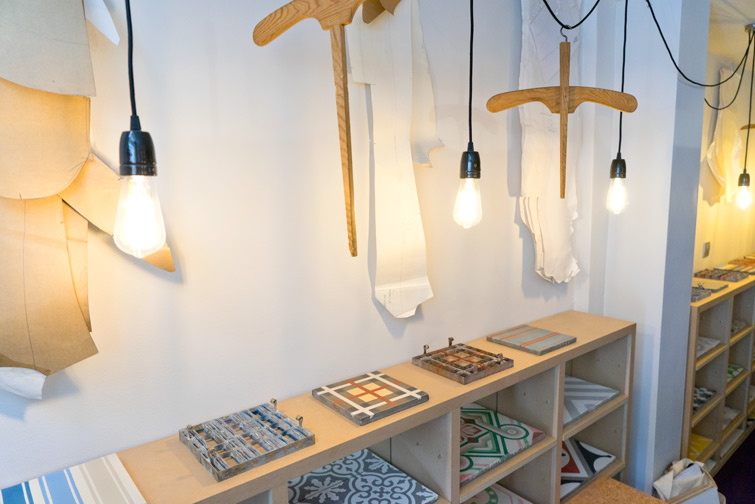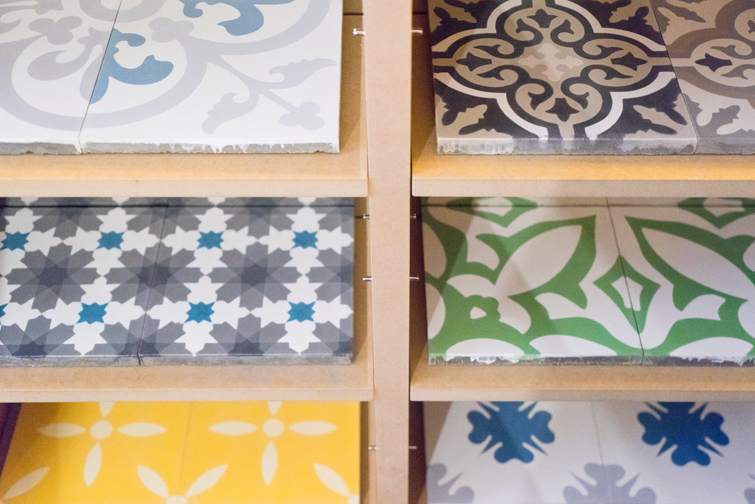 All cement tiles by Mosaista are made by hand in the Madrid area with eye for detail and heart for nature: energy consumption is reduced and only time is needed to achieve the best results in terms of quality and durability. Pattern molds are custom made, you can even dress your floor or walls in your own designs!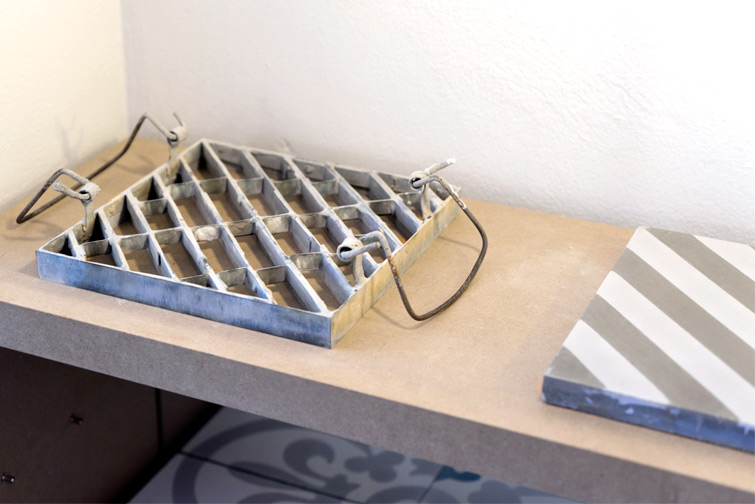 Pattern and color options are endless, my graphic designer heart skipped a beat thinking of all the possibilities of shapes and color combos. Which one would you choose?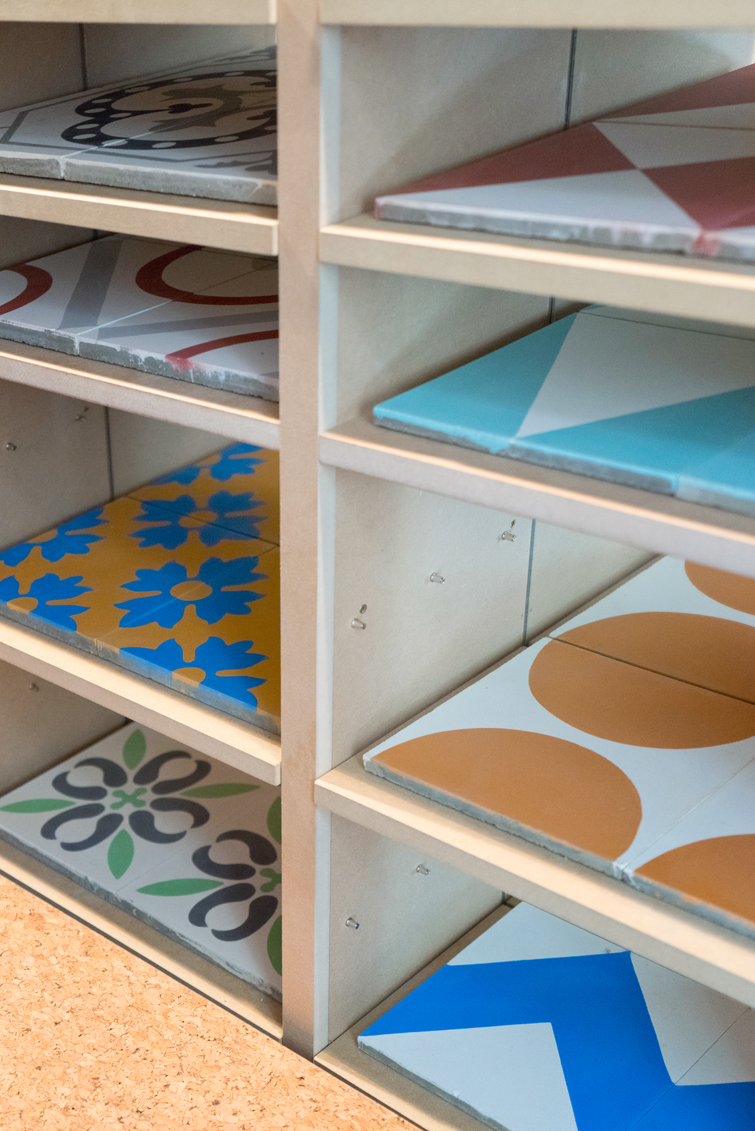 From contemporary to more traditional tiles, Mosaista can help you to find the right tile for your home or project. Mosaista is also specialized in cement tile renovation: they can bring an old tiled floor back to life or create new missing tiles for existing floors. And why not, do like Iván and Antonio and cover your walls with their beautiful tiles?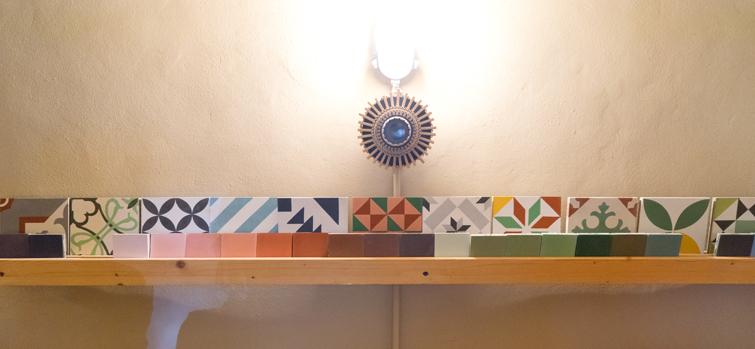 Stone tissue tiles being sewed: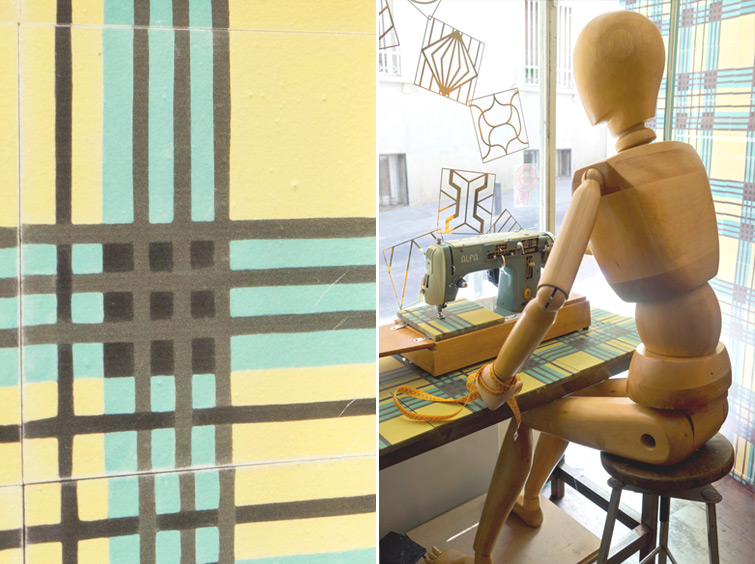 Iván also designed this little cardboard stool to show off this artisanal hexagonal tile design: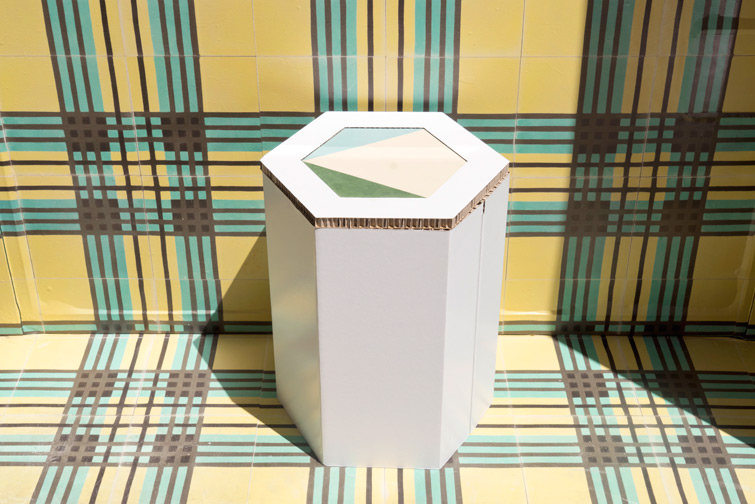 Iván and father Antonio, in the mirror, at Restaurante TriCiclo: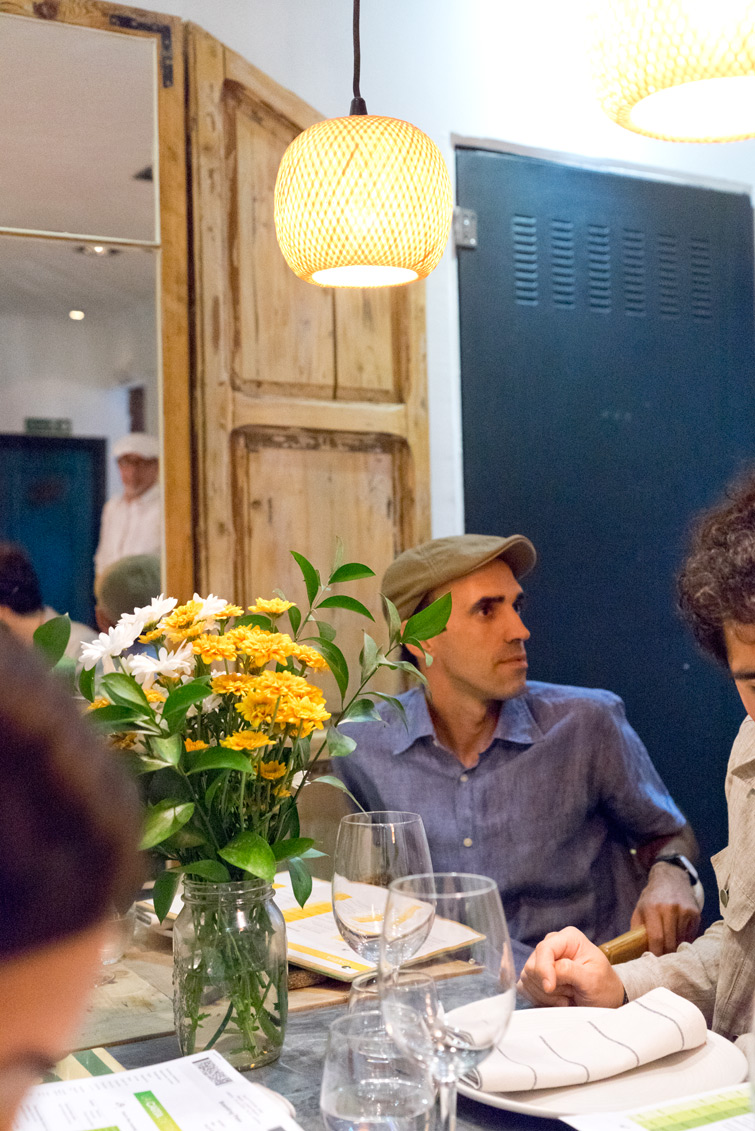 Throughout Madrid, Spain and beyond you can appreciate Mosaisto's work. The terrace area at our hotel in Madrid was covered with black, white and grey dotted tiles and after our studio visit, we had lunch at TriCiclo where the bread plates were replaced by cement tiles by Mosaisto! By the way, TriCiclo is also an excellent choice if you want to try seasonal Spanish food with contemporary flavors. The prawn, mango and shiso leaf dish was my favorite. So good!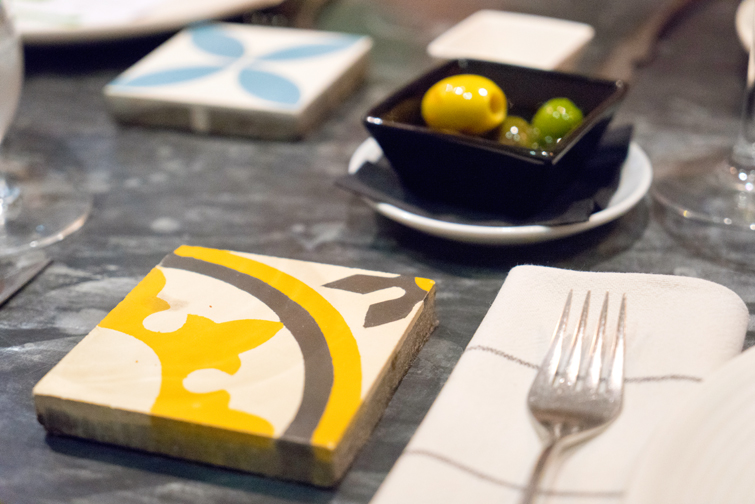 Mosaista /// Hydraulic cement tiles, design, production and renovation. /// Calle del Gobernador, 1 /// 28014 Madrid /// +34 914 20 39 33