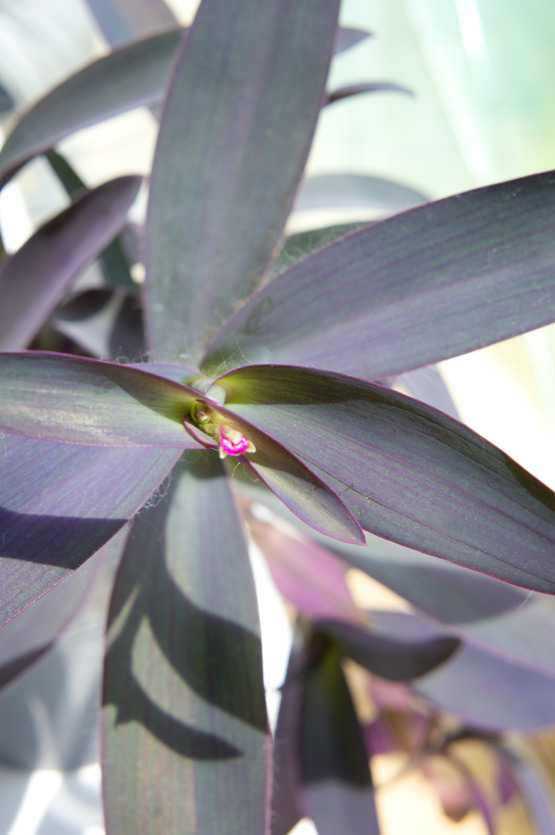 It's been a while since I showed you some pictures of my jungle. Most of my plants seem to be extremely happy to be back in the greenhouse again, after spending a few months in their winter storage. My Purple Heart plant above surprised me with its first and one & only purple flower! It opened on an afternoon, I forgot to take a picture and it's pink and closed ever since. I think it's maybe a one-day-flower?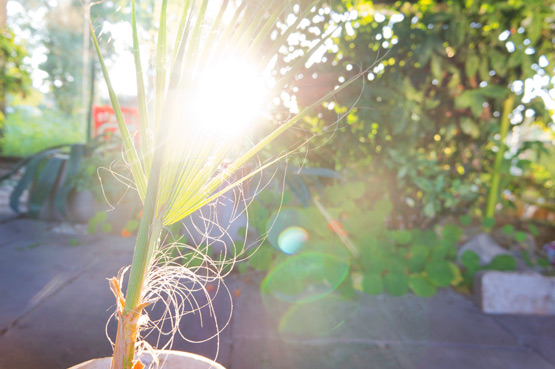 This fellow really amazed me. He grew 16 new ears! It's a brother of my favorite cactus: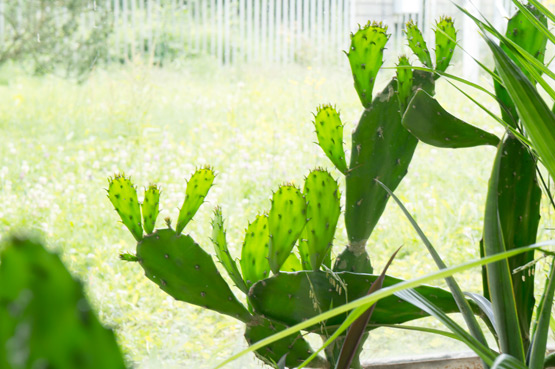 Even Dwjareb doesn't understand how the Aloë Vera plants became so big: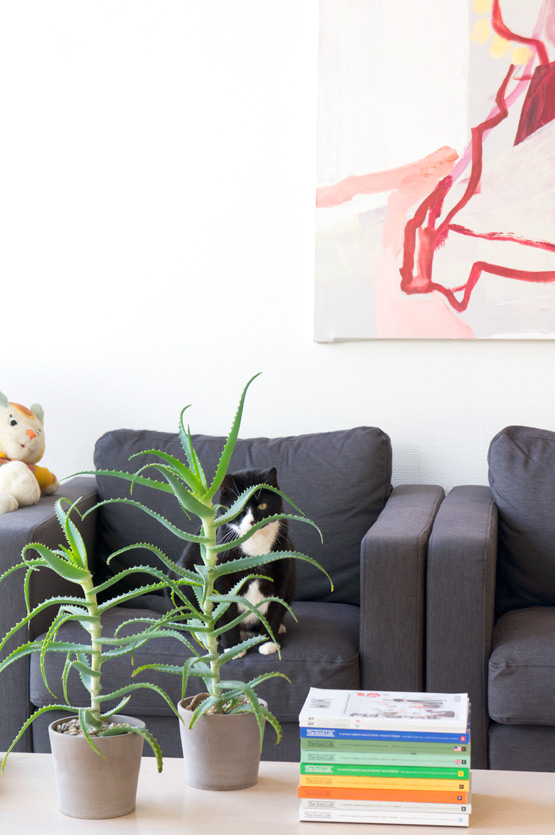 The nasturtium plant is everywhere in the greenhouse. It grows fast and we have new Indian Cress flowers every day. I think the entire plant is now about 25 meters long and it makes the entire greenhouse smell very sweet: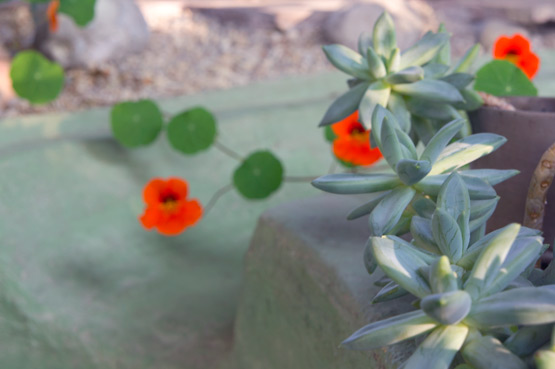 Some of the paddle cactus leaves I planted in the soil (not in a pot) last year, started growing new ears (in the back):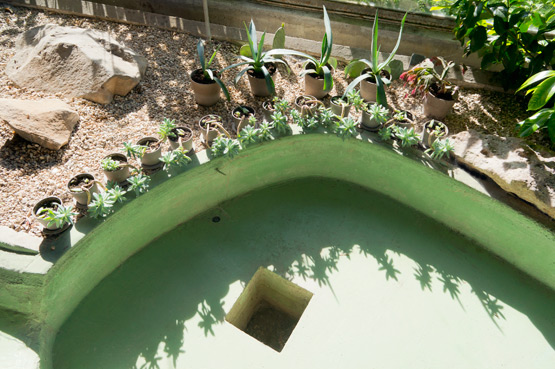 And the potted ones are happy too: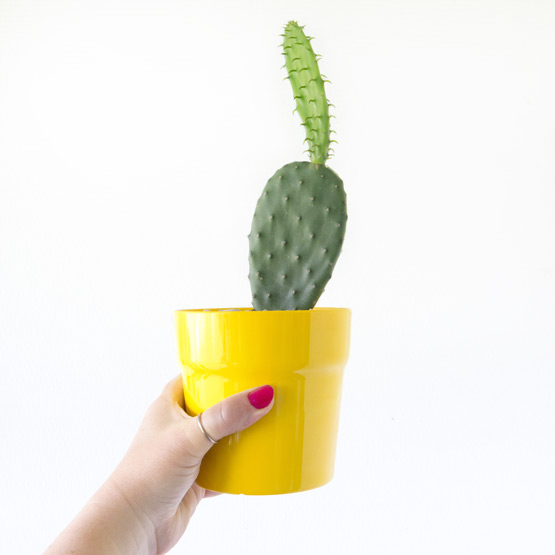 I hope for all of you Urban Jungle Bloggers, that your plants are thriving too! And if not, maybe a nice new plant pot will motivate them to grow bigger? Please feel welcome to join the new edition of Urban Jungle Bloggers this Thursday, as it's all about creative plant pots. More info on our Facebook page.