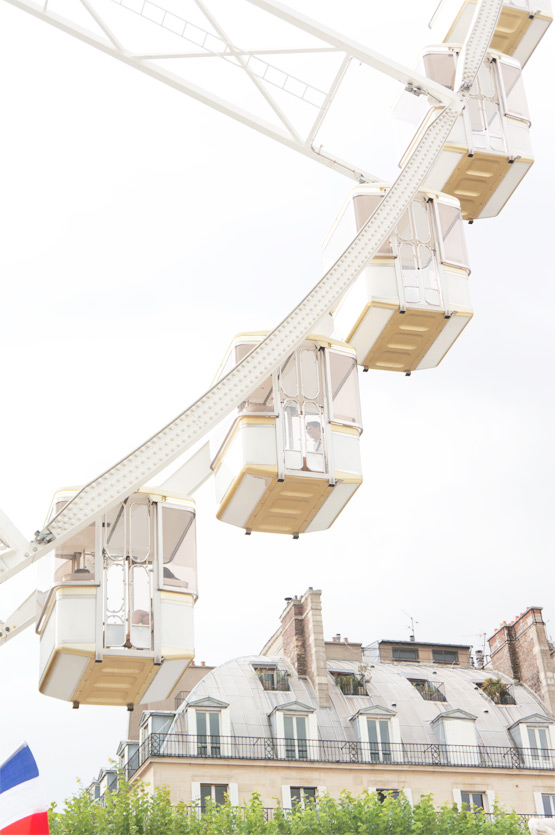 By popular demand 😉 some of my favorite places in Paris (updated February 2016):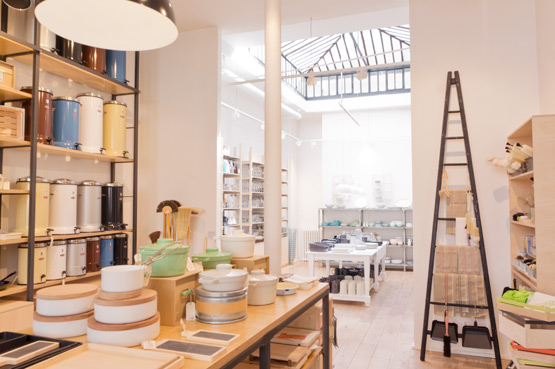 ► La Trésorerie /// 11, rue du Château d'Eau /// 75010 Paris /// a mix between Dille & Kamille and Merci: goodies for home & kitchen.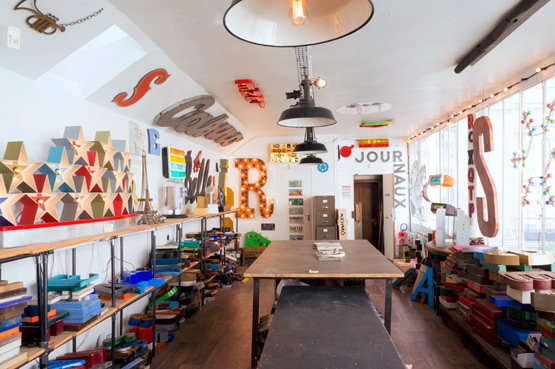 ► Kidimo /// 227, rue Saint Denis /// 75002 Paris /// Vintage letters for your home from France, Eastern Europe and South America.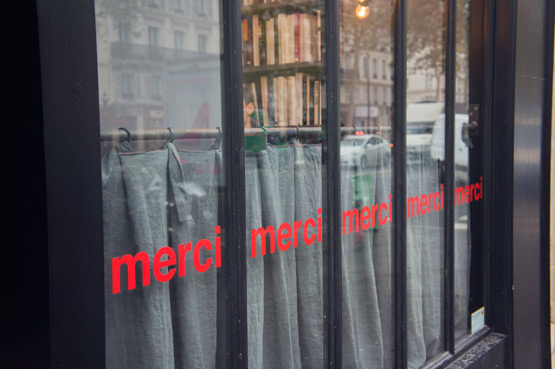 ► Merci /// 111, boulevard de Beaumarchais /// 75003 /// Merci doesn't need an introduction, right? Trend setting homewares, goodies, furniture, fashion and more. The Used Books Café is a nice place for lunch or drinks. Also visit Bon Ton (kids furniture, fashion & goodies) and get inside the photomaton.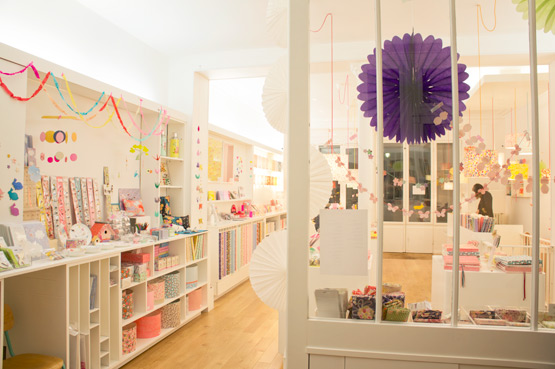 ► Adeline Klam /// 54, boulevard Richard Lenoir /// 75011 Paris /// Japanese paper goods, stationery, pillows, photo albums, Japanese fabrics, DIY books, wooden toys and more.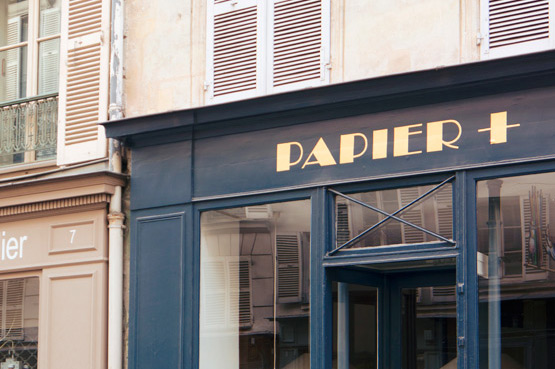 ► Papier Plus /// 9, rue du Pont Louis-Philippe /// 75004 Paris /// Quality paper goods in a wide range of colors, since 1976.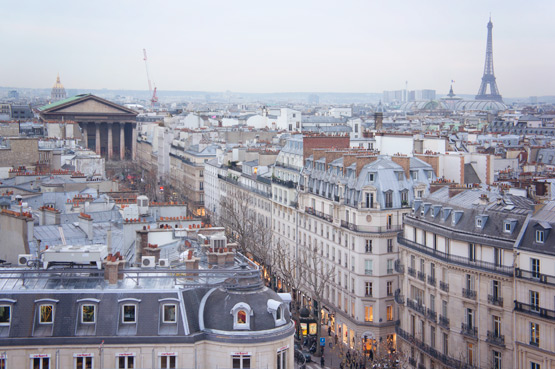 ► Rooftop view over Paris /// Take the escalators to the top floor of Printemps Haussmann for a 360° view over Paris, 100% free and without standing in line /// 64, boulevard Haussmann /// 75009 Paris.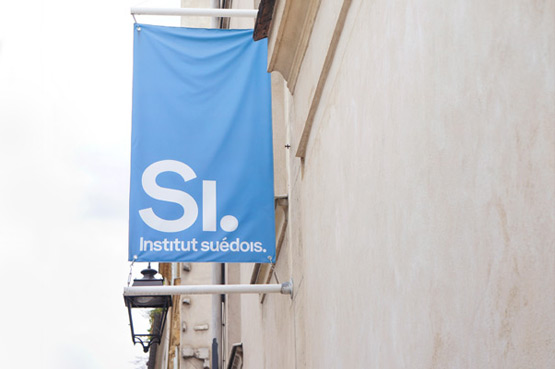 ► Institut Suédois /// 11, rue Payenne /// 75003 /// Delicious Swedish kanelbullar and nice art exhibitions & concerts at the Swedish Institute.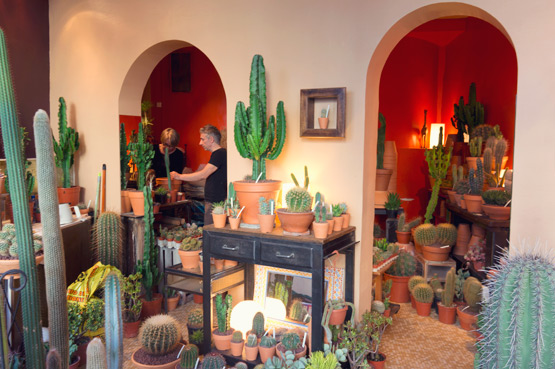 ► Les Succulents Cactus /// 111, rue de Turenne /// 75003 Paris /// Cactus & succulents a.k.a. Urban Jungle Bloggers paradise.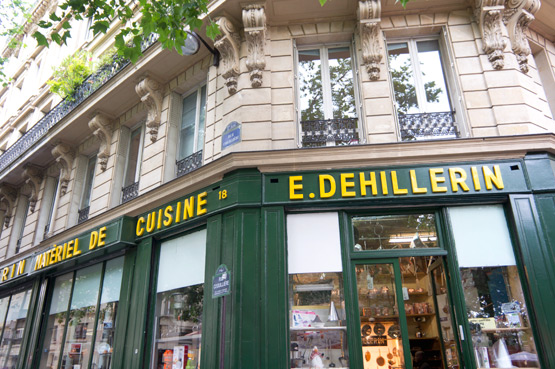 ► E. Dehillerin /// 18-20, rue Coquillière /// 75001 Paris /// Traditional kitchen utensil paradise, for chefs & foodies. It's a true cavern of Ali Baba with cookware from basement to ceiling.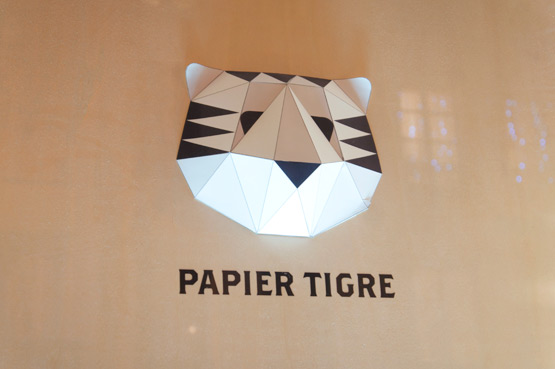 ► Papier Tigre /// 5, rue des Filles du Calvaire /// 75003 Paris /// Beautiful paper goods with a humorous twist.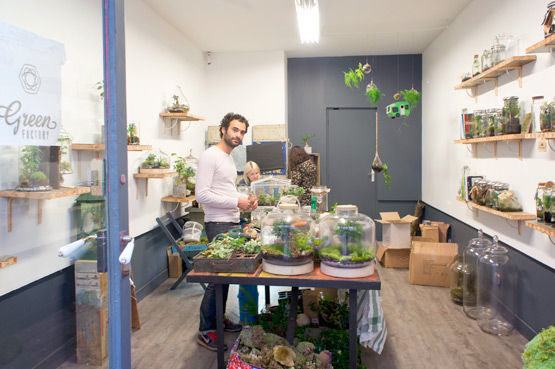 ► Green Factory /// A new Urban Jungle Bloggers paradise in Paris: a workshop & boutique close to the Canal Saint Martin, where owner Noam propose creative terrariums that need very little attention.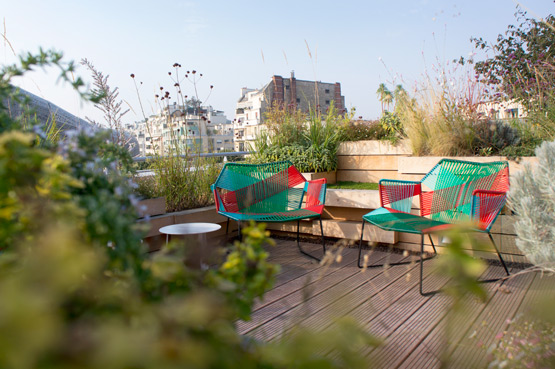 ► Molitor rooftop garden /// Avenue de la Porte Molitor /// 75016 Paris /// Relax in one of the Moroso Tropicalia chairs, with a view on the Eiffel tower, after a dive into the famous piscine.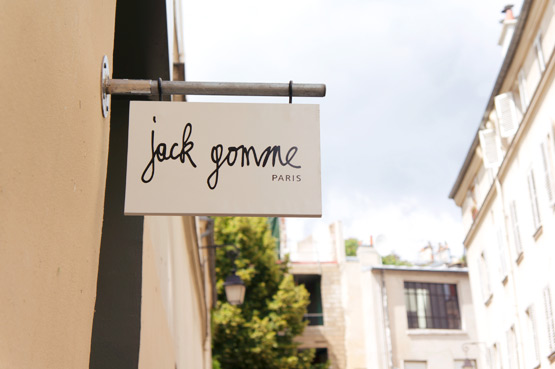 ► Jack Gomme /// 16, rue St-Claude /// 75003 Paris /// leather goods made in France since 1985. I particularly like their clutches.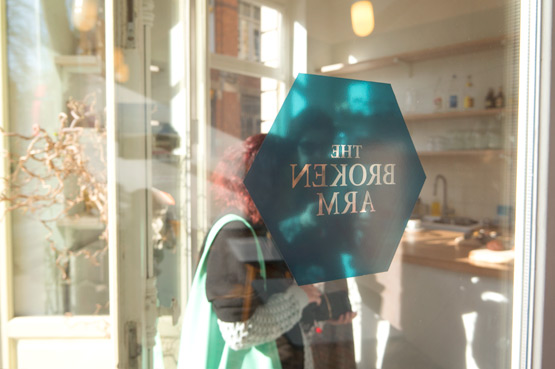 ► The Broken Arm /// 12, rue Perrée /// 75003 Paris /// Good coffee & very well curated shopping (fashion, accessories, books…).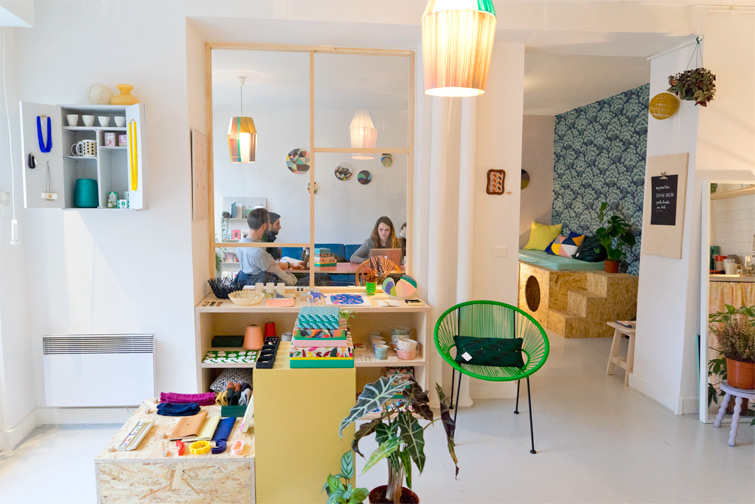 ► Klin d'oeil boutique & galerie /// 6, rue Deguerry /// 75011 Paris /// The clan of Klin d'oeil now have a fabulous new boutique & gallery (open since January 2016). If you love color, plants and handmade, this is the place to go.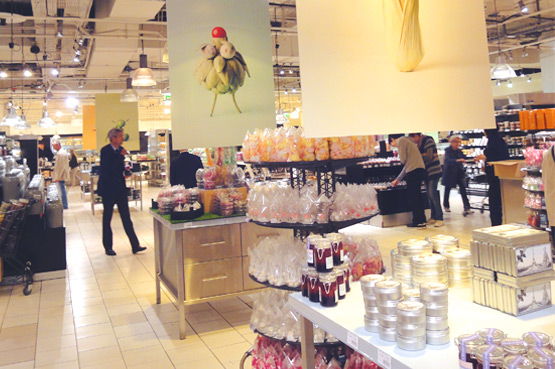 ► La Grande Epicerie (at Le Bon Marché) /// 38, rue de Sèvres /// 75007 Paris /// Food from around the country & world (I go there for the nice packaging design), nearby you'll find The Conran Shop.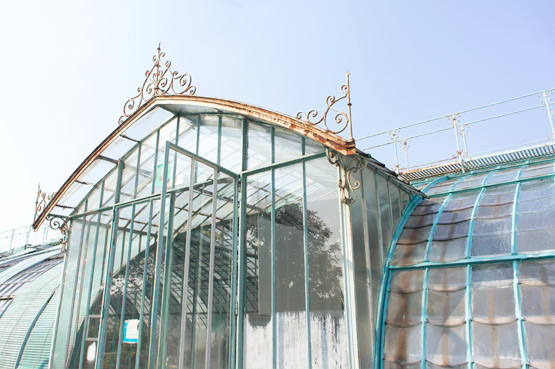 ► Jardin des Serres d'Autueil /// 1 avenue Gordon-Bennett /// 75016 /// Nineteenth century greenhouses with a giant palm tree, tropical plants, cacti, Monstera… an Urban Jungle Bloggers paradise!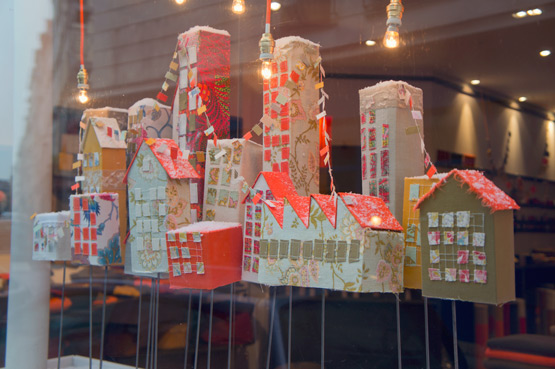 ► Muskhane /// 3, rue Pastourelle /// 75003 Paris /// rugs, cushions, baskets and objets in felt and wool from South Asia.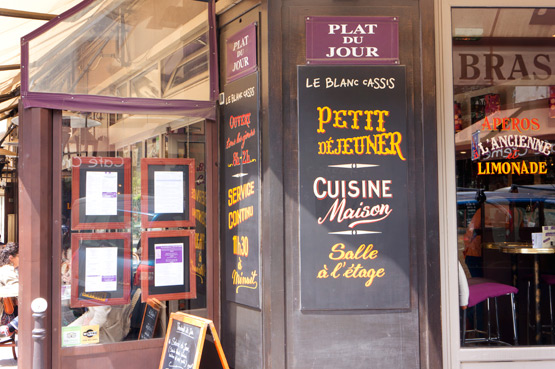 ► For the best coffee in town, check out Lindsey's fab coffee guide (I had coffee at Fondation Café the other day and it was really good).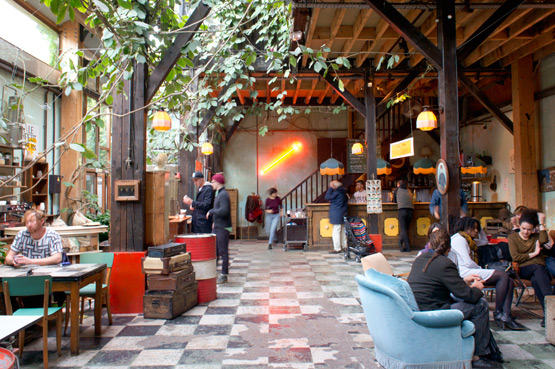 ► Le Comptoir Général /// 80, Quai de Jemmapes /// 75010 Paris /// An urban jungle where you can get a coffee, a haircut, buy plants, listen to music: a creative hotspot that doesn't feel like Paris. At. All.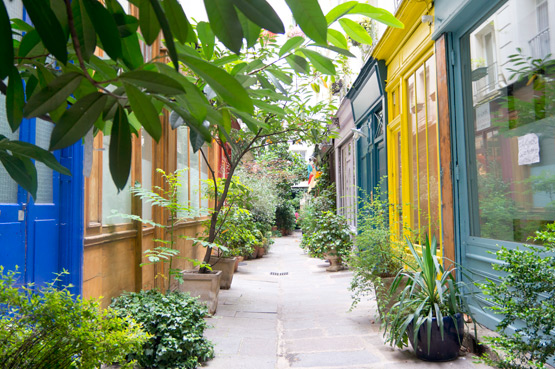 ► Paris isn't particularly colorful, apart from the beautiful grey rooftops, so if you crave some color, take a walk through the Passage de l'Ancre, a small private passage in the 3rd. /// 30, rue de Turbigo /// 75003 Paris.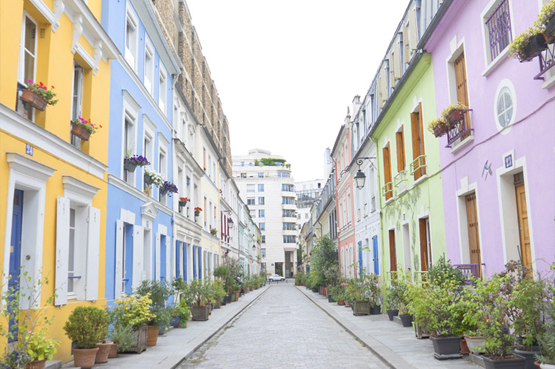 ► More unexpected color in the most Instagrammed street in Paris: la Rue Crémieux, with its colorful houses (including a small hostel-hotel!), potted plants and cats /// Rue Crémieux /// 75012 Paris
► If you have more time: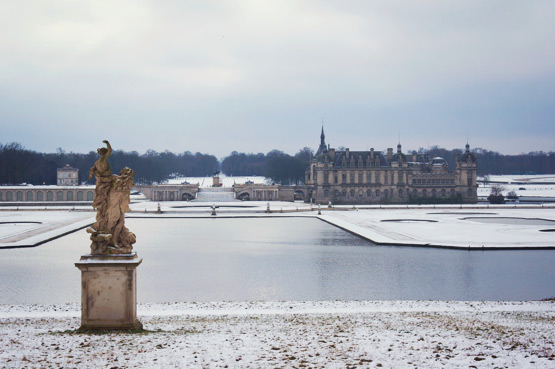 ►In stead of visiting the Castle of Versailles, I warmly recommend you to visit the Château de Chantilly. It houses the largest collection of paintings after the Louvre, a splendid library, wonderful gardens. And nearby you'll find the Horse Museum, several beautiful hotels including the Auberge du Jeu de Paume, race tracks & forests for a nice long walk. And of course, don't forget to get yourself a hot chocolate with crème Chantilly a.k.a. whipped cream in the tea room of the castle 😉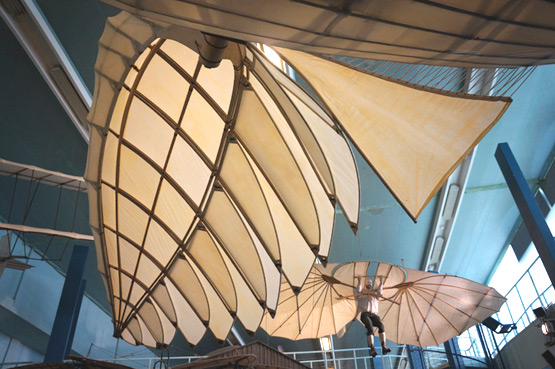 ► Musée de l'Air et de l'Espace (Air & Space museum). Even if you're not an aircraft nerd, you can have a great time at the oldest Paris airport. The halls are a little vintage, or beautifully renovated like the former departure hall, and you can visit the inside of a Concorde, see some real "wings" and the first hot air balloons, there are flight simulators and more. I love this place. Very kids friendly too!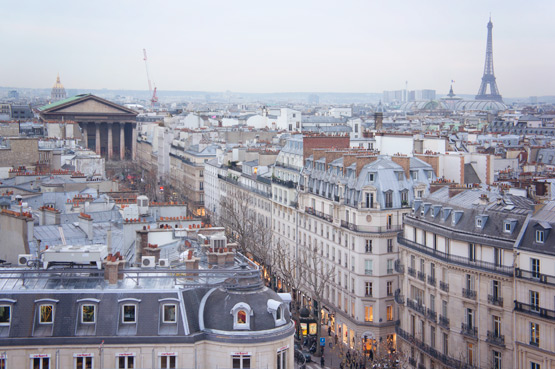 ► And my best Paris tip ever: walk around! You don't need a cab, a bunch of metro tickets and a nice pair of shoes (and some good company!) is all you need. Take a metro to a random spot on the map and get out, walk around, explore. Don't be afraid to miss the touristic spots! Simply sit down for coffee, pick something from a bakery, have a little pique nique, visit a gallery or museum. When publishing this guide there was a fabulous exhibition of Dries van Noten at les Arts Décoratifs.
Have a great time in Paris! Profites-en bien!