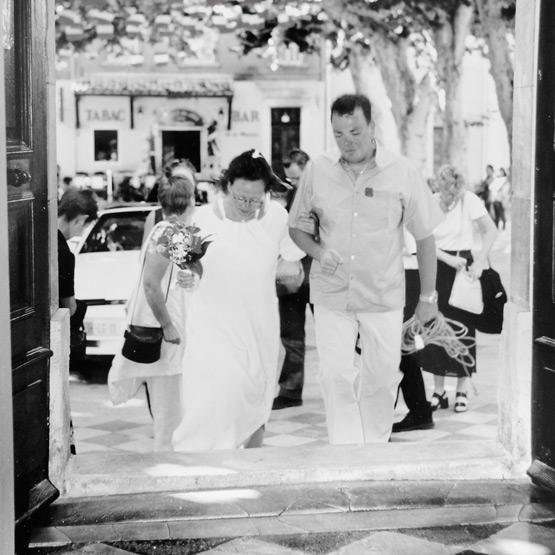 It appears that it's called Ivory when you celebrate your 14th wedding anniversary. White and tough, well I'm not sure if it was a white year for us (whatever that means), but the twelve months leading up to today were pretty tough. And happy too! I'm beyond proud of my dear husband and can't wait to see what Crystal (15 years) will bring us. It sounds more exciting and glistering than ivory, right?!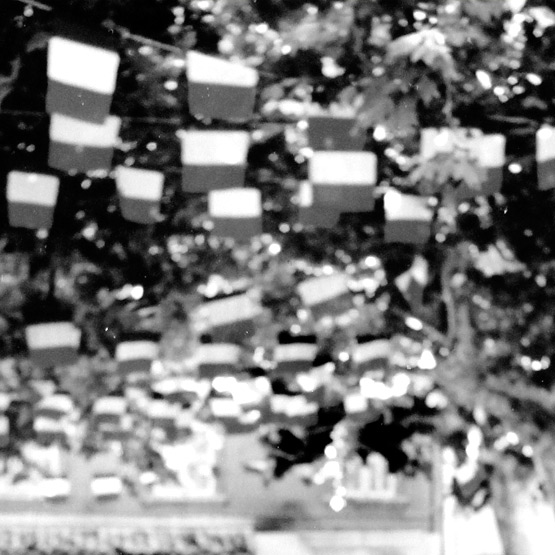 As I was flipping through the photo album I realized that I really like that we don't have tons of pictures of our wedding. My father has been a wedding photographer more than once, but I wanted him to be my dad, not our photographer. Of course he took a few pictures (and I'm glad he did!): all analog pictures including the one above.
We did record the sound of the civil ceremony with a tape recorder though. That's maybe why my husband holds the power cord on the picture above? Or maybe because he really wanted to tie the knot? (sorry, silly joke hihi). I think we should listen to that tape today to hear what we actually said oui to 😉
► More pictures of our wedding
► The story of how we met
► My wedding day tradition of wearing white
Have a lovely Tuesday!