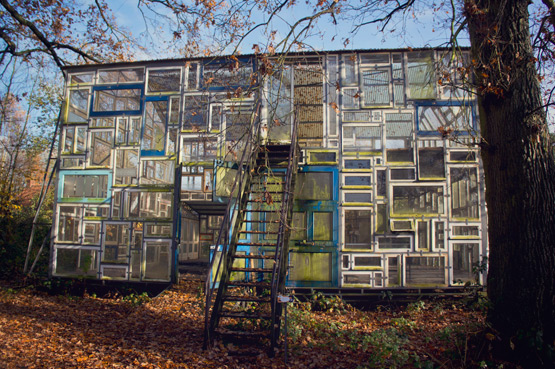 After our sunday brunch in rainy Antwerp, we left for the Verbeke Foundation just outside the city. I was told it is a bit of a lugubrious art center and indeed certains pieces & rooms gave me the shivers. But overall it presents an unpolished view on contemporary art, which is rather refreshing.
Walking around the extensive park (12ha!) was lovely as it is filled with creative buildings in reclaimed materials of all kinds. Culture, nature and ecology go hand in hand at the Verbeke Foundation.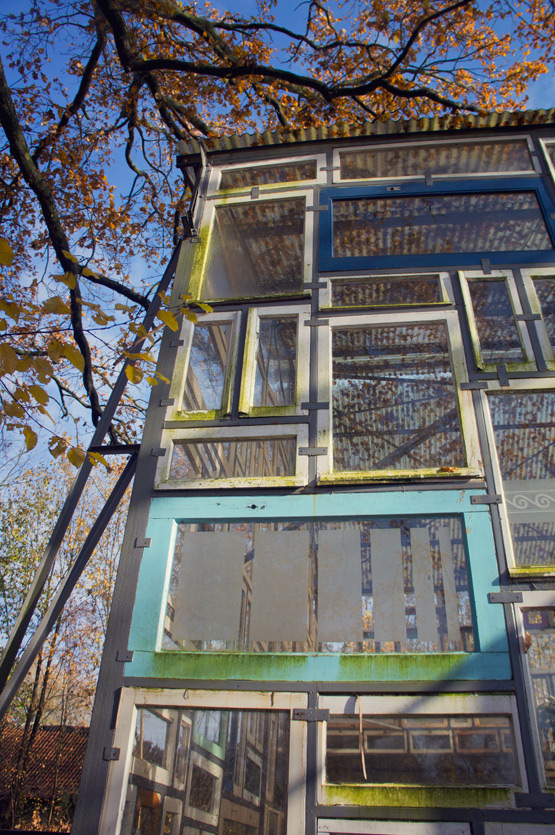 My favorite building in the Verbeke park was this structure by Jason van der Woude. He built it during his artist in residence program, in 2009-2010, out of leftover doors & windows from a renovation project in Breda (NL). It is called Open Space, Open Function and has no particular function. Read more about his adventure here.
You can't go wrong with a palm tree, at least in my world!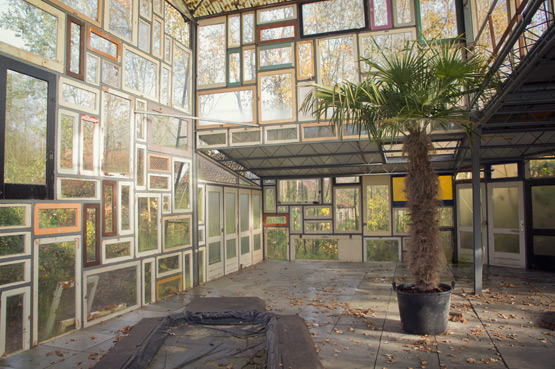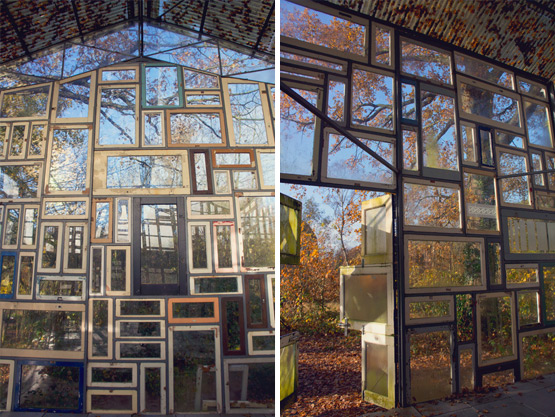 The squares of the windows recall a little bit of Mondrian, but mostly: they made me dream of replacing our damaged windows at Studio Sapique by a pattern like this! For many reasons that wouldn't be an option, but it would be so pretty!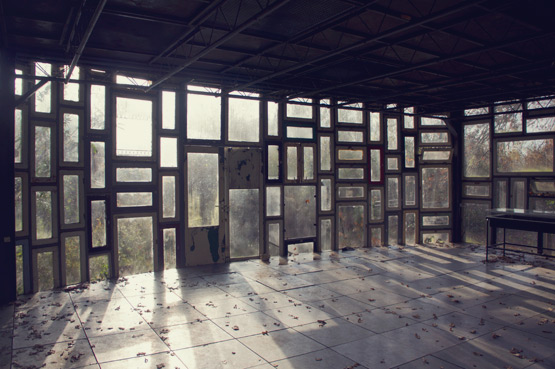 So what do you think of this space? It has no particular function, but what would you use it for?