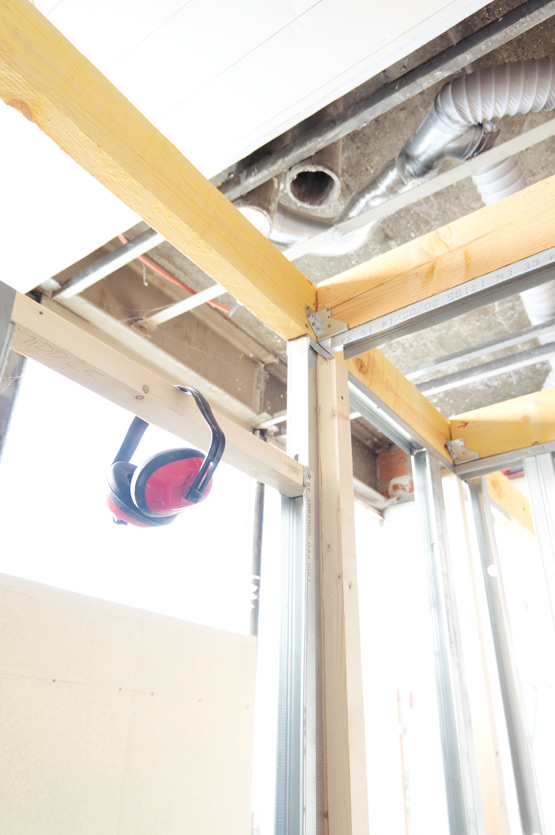 More than two months after the first update, it's time to show you some new images of our bathroom. Unfortunately the renovation was paused for more than four weeks due to illness, but we're back on track! I really like that with the new walls we're now aware of the real volumes of the bathroom. The double walk-in shower will be HUGE.
And some things never change: Wally still loves hanging out in the bathroom, although he's a little confused when a new wall is up 😉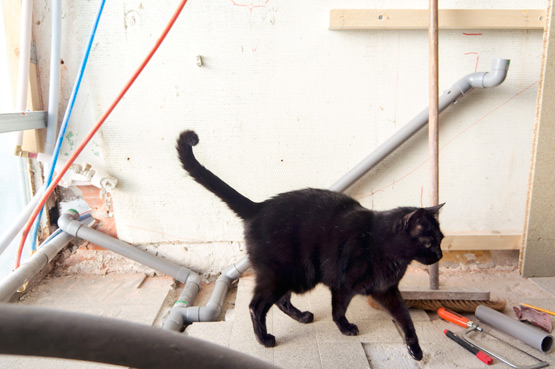 In the shower, we decided to create an incorporated shelf, to avoid adding a shower caddy and still have enough room for shampoo… and maybe a plant?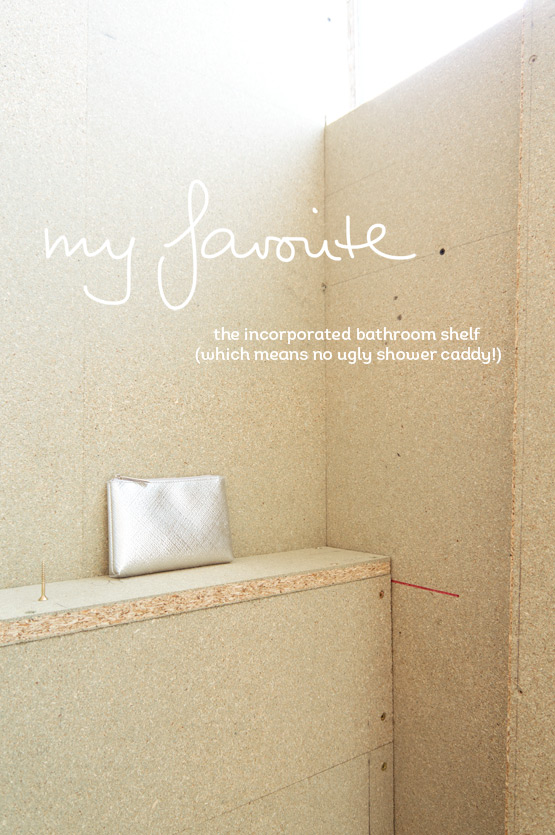 Wally being his adorable and clumsy self: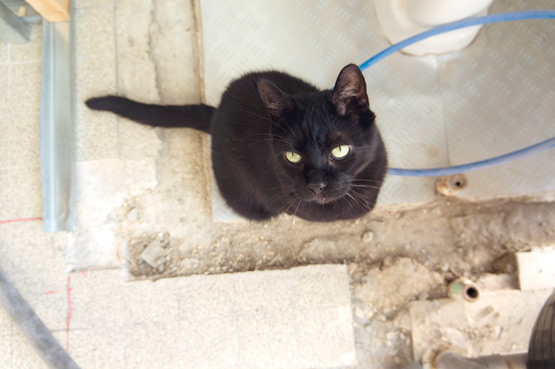 As we are going for a clean & sleek look without visible wires or tubes, the new walls are like a 3D puzzle. The floor will also hide some drains and water tubes. And for the Restaurant letters I need electrity in the exact right place, because I'm replacing the old neon tubes with new lights!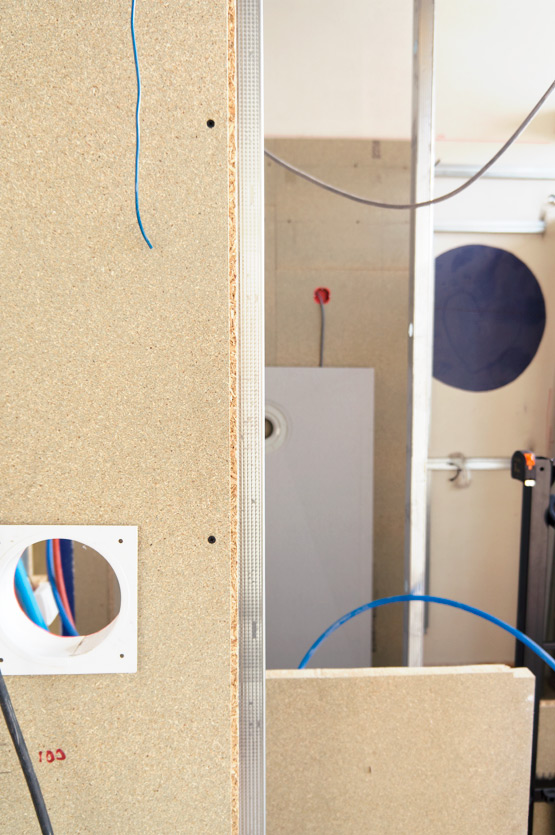 And of course we're only wearing sexy glasses: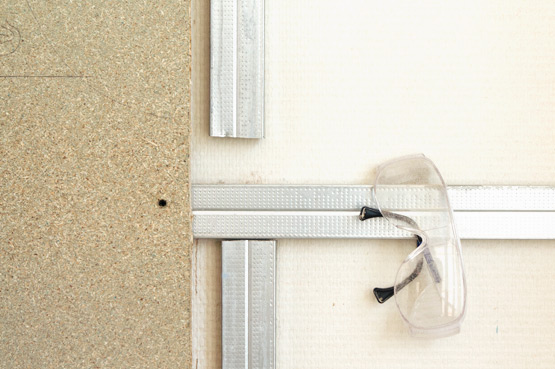 By the way, we're still not sure about the wall finishing. I checked for special bathroom paint which would be a nice option. But then: the guy at the store gave me a color book with 1200 colors. Which means the options are endless! So for now, I'll continue pinning ideas to my Pinterest board 😉 bathroomrenovation
For more before & after pictures of the renovation of our home click here.