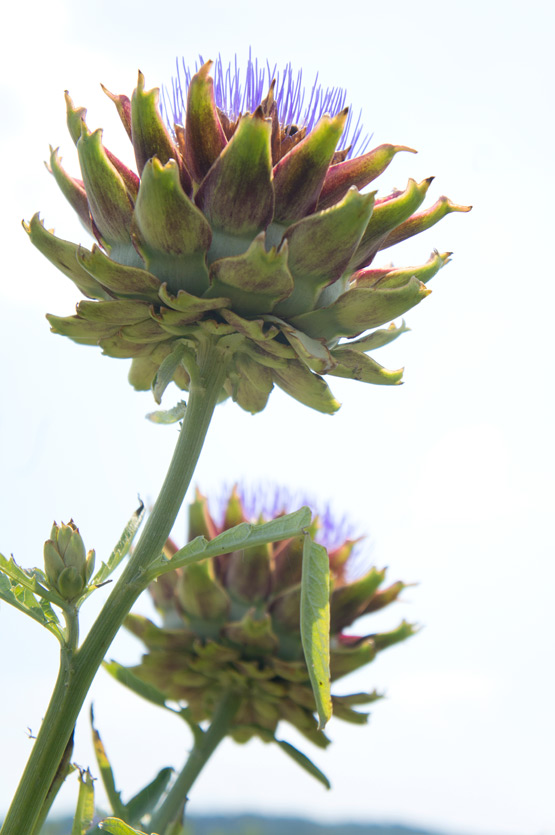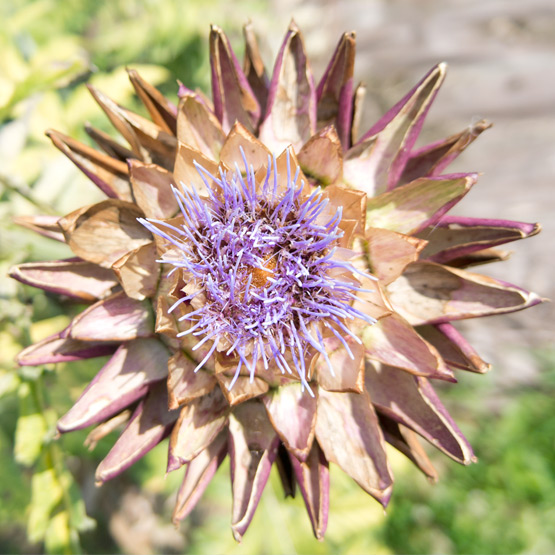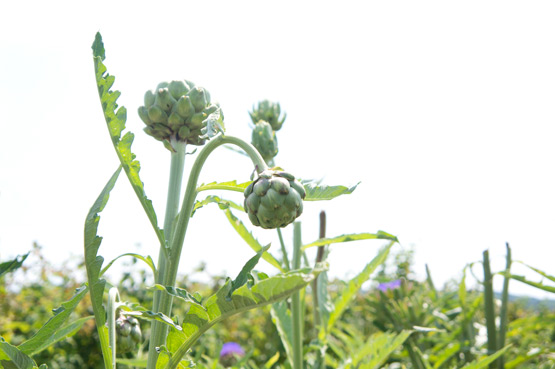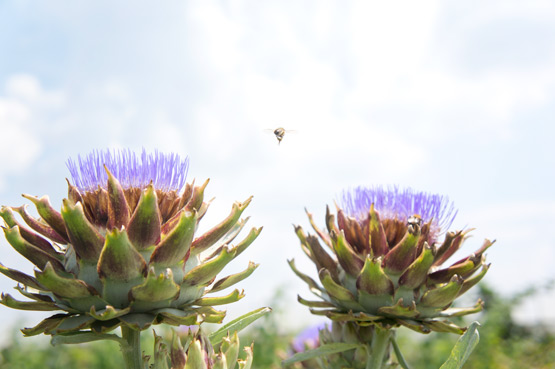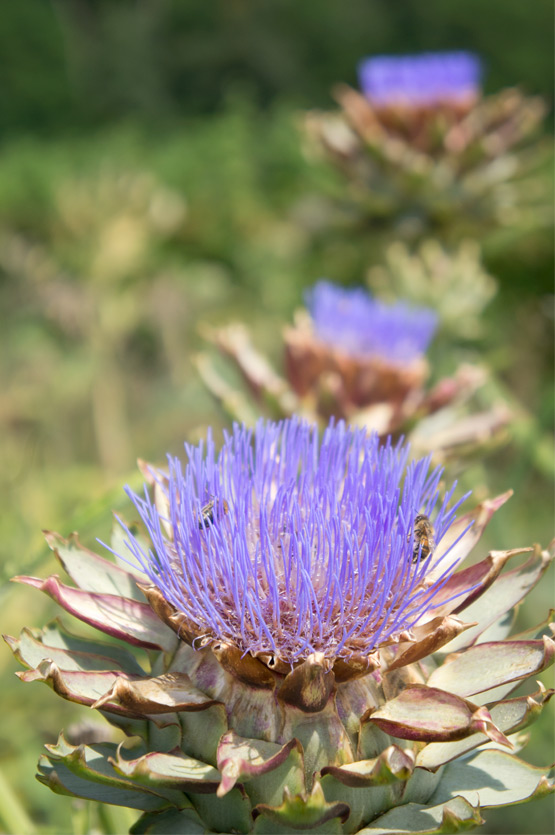 How is your week? Rainy? Still en vacances? Mine has been busy and also included 2 interviews about my blog after a surprise article in the newspaper last weekend. Fun! The journalist who wrote this, found me through Pinterest! Double fun 😉
These are a few photos of the beautiful artichokes that grew in the Jardins de Montplaisir. I love their color and shape… and eating them too!
Have a wonderful weekend!