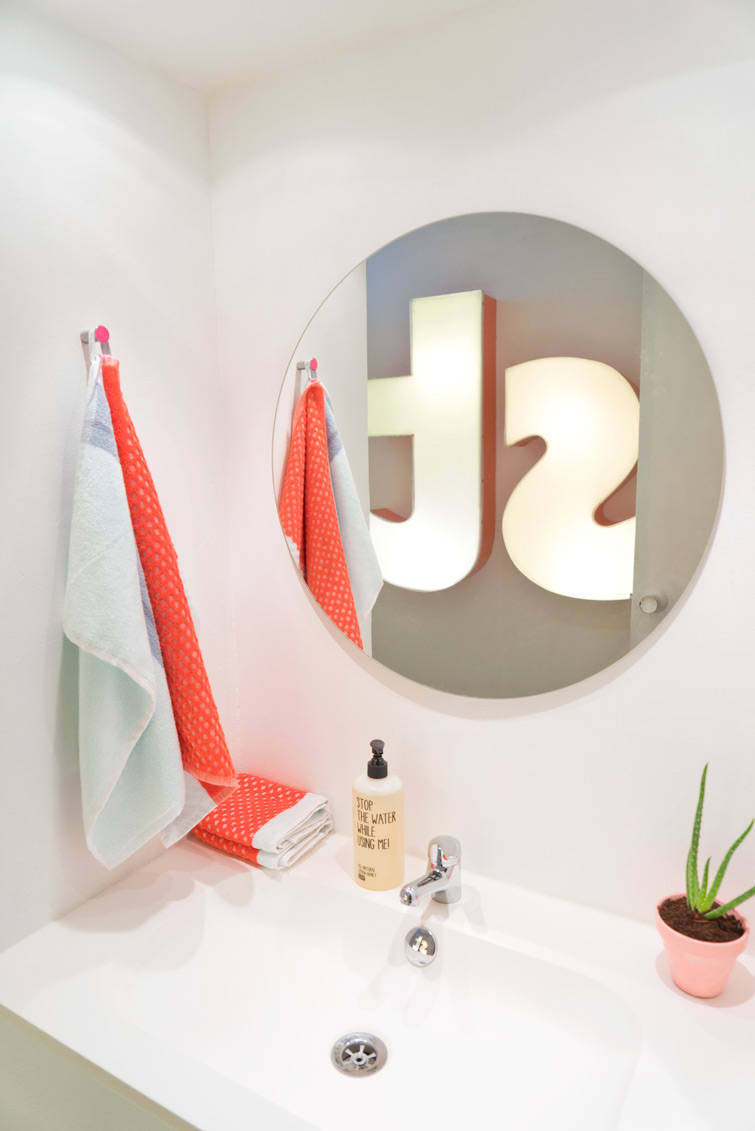 After 18 months of mess, I'm so happy and proud to finally show you the results of our bathroom renovation today. We have been using the new toilet room and bathroom for a bit over a month now and it's such luxury! No more thick (nearly frozen) shower gel, wet towels, make-up and bathroom accessories in other parts of the house. This is the first part, next up the bathroom with double shower.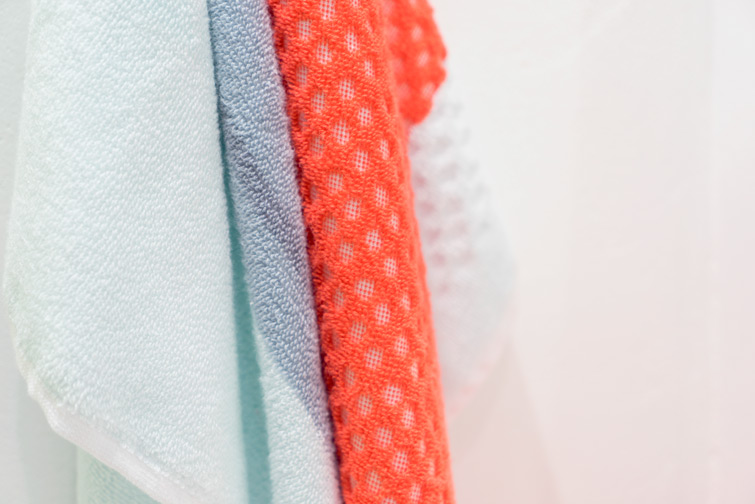 One of the reasons for the 18 months of mess, is that we have done everything ourselves. New walls, new floors, new ceilings, new plumbing, new drains, new tiles, new toilet. The toilet in the previous ladies room of our factory now has a regular size and with daylight via a rectangular and two circle skylights: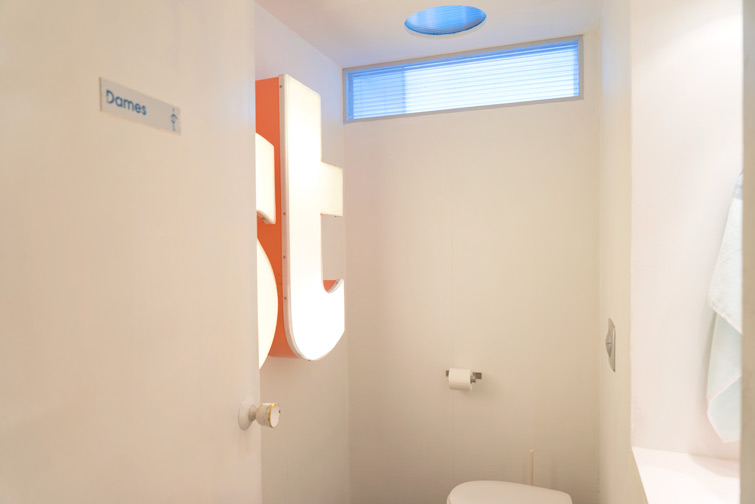 And on the right there's a square alcove with incorporated sink and light spots: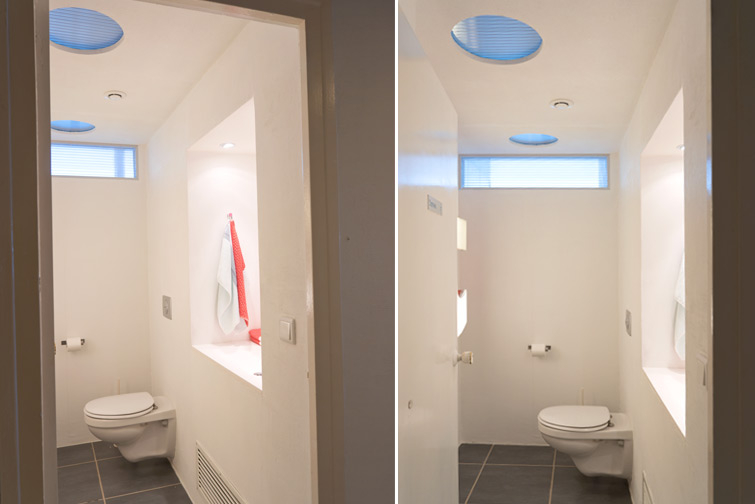 And the "pieces of art" in the toilet are the ST restaurant letters. If you have been reading my blog for longer than today, you know we saved these from a local restaurant quite some years ago. They were completely cleaned, renovated and painted in a new color, blush-ish pink. Why S T? Well, there's not much space in the toilet and the letters are rather big. I would have loved S T A R or R E S T, but ST is also a sound Stttt… be silent. And they have light again: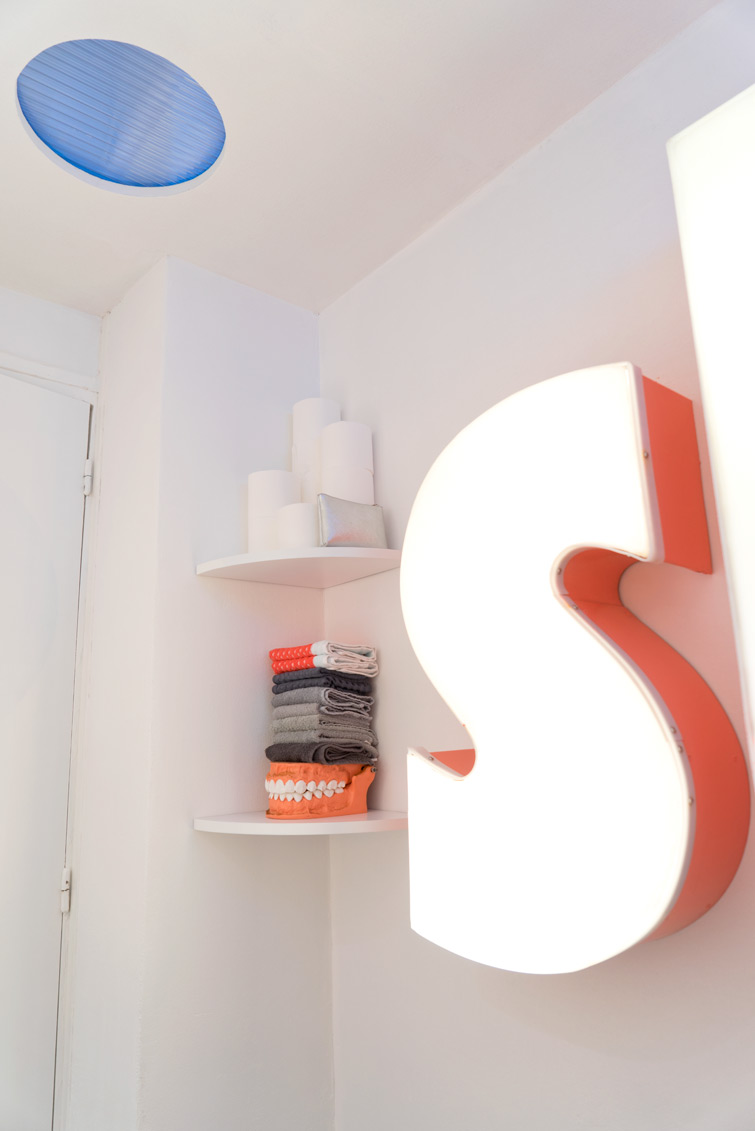 Quirky detail: that dentist's denture was found in one of the cars at our neighbors' (a vehicle graveyard): someone found it and put it on the hood of a van. It looked completely ridiculous and I knew I wanted to have it. As a pleasant surprise it has the exact same color as the new ST letters, so this is its new place.
UP NEXT: the after photos of our bathroom! bathroomrenovation
If you like: previous bathroom renovation updates are here.