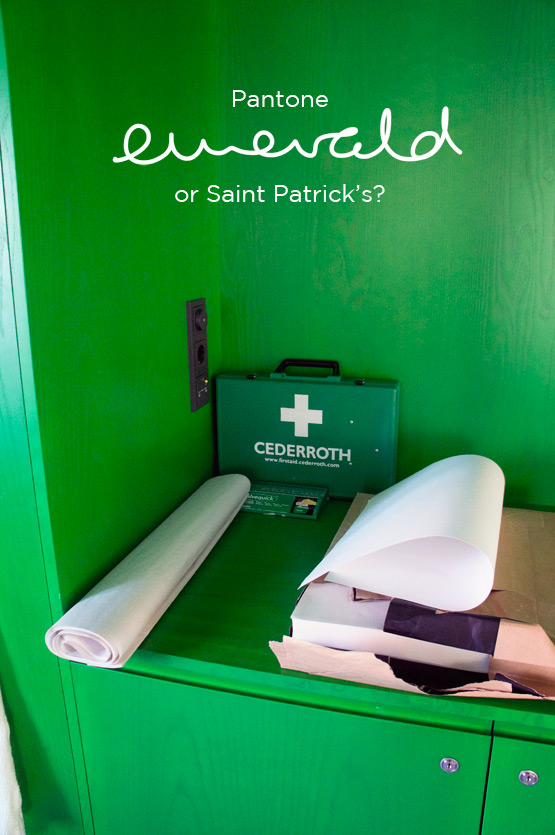 Without a doubt this was one of my favorite spaces in Stockholm: the children's workshop at the Arkitekturmuseet. It's bold, it's green and it smells like craft glue and linoleum. What more can you wish for?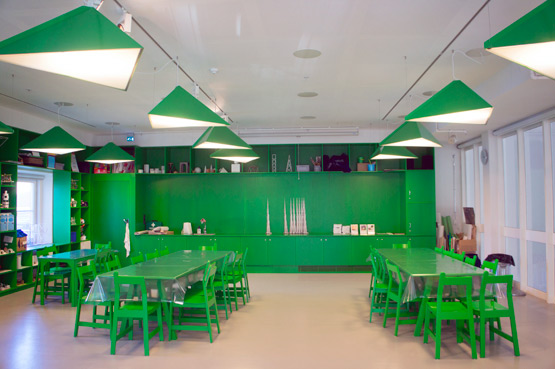 Besides the supercool lampshades, I really like the chairs with one "ear" (or raised hand?):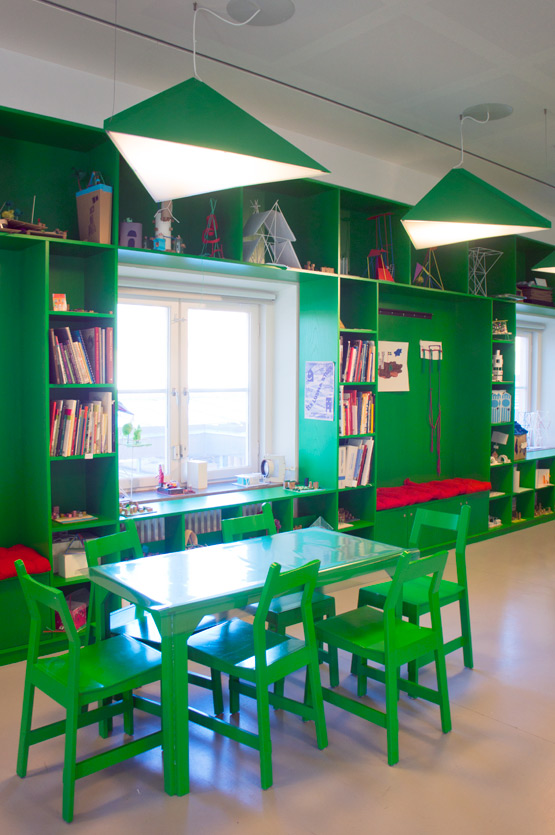 My first internship ever was at a Museum in Denmark where I also got to work with the younger visitors in the workshop. We decorated the space with sketches and drawings, but it certainly didn't look as good as this one!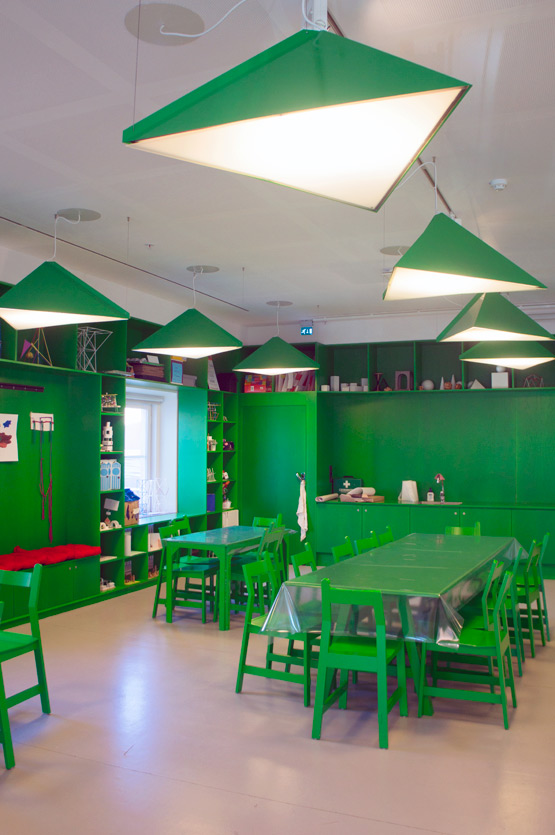 These kids are so lucky, don't you think?