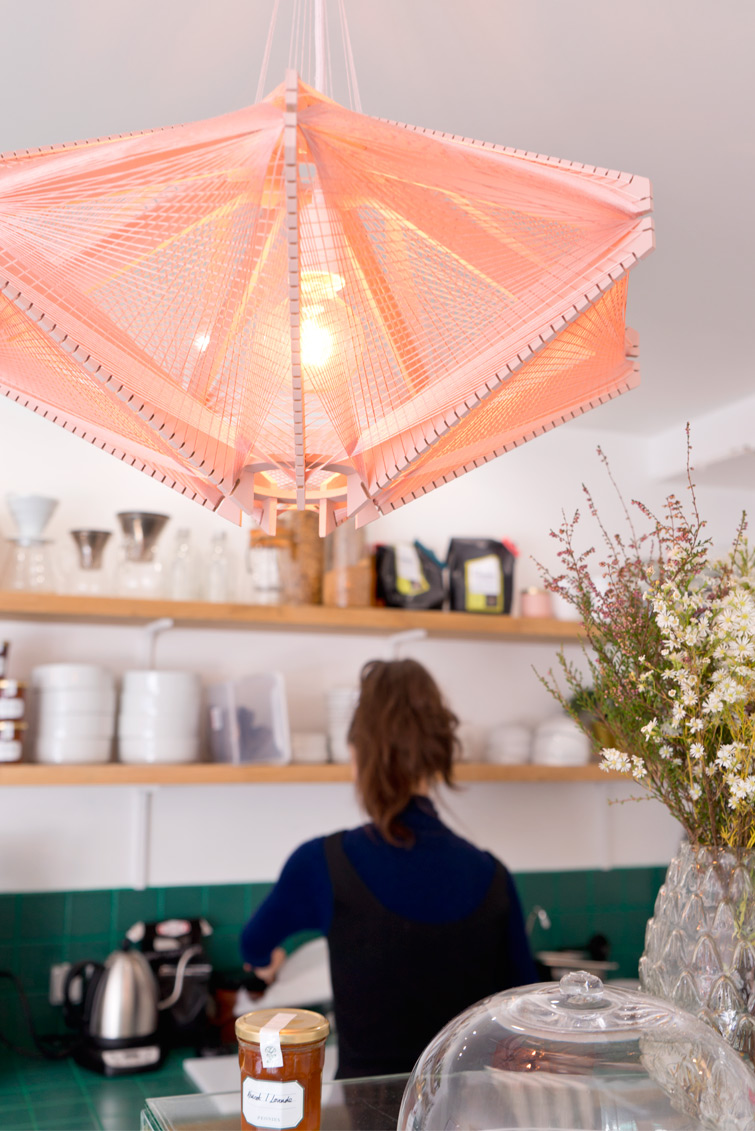 Plants are my thing, but I also really enjoy flowers. But not nearly as much as my flower friend Elodie from Madame Love. Earlier this summer we picked the most beautiful Café au Lait Dahlias in her second home here in the Oise. The other day we had lunch at a brand new café in Paris: Peonies café et fleurs.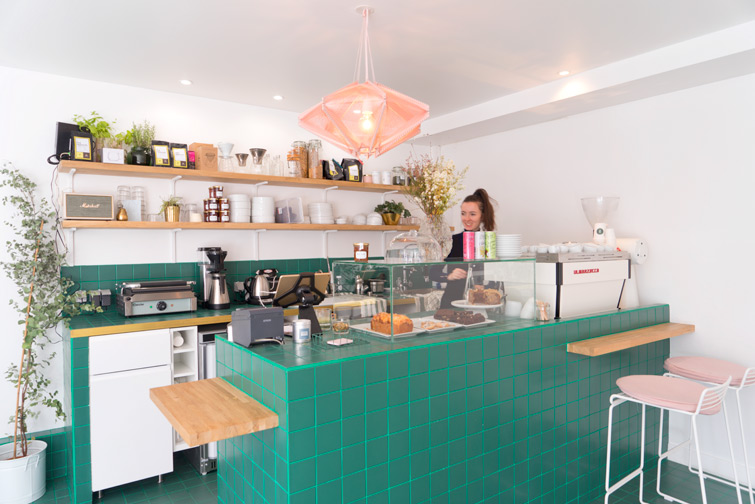 The concept is as simple as delicious: Peonies is a café where you can sit down at one of the pink terrazzo tables, have a coffee or lunch/brekkie/brunch/cake and buy a nice bouquet for a friend or yourself. Model and DJ Clémentine Lévy recently opened this hybrid cafe. She learned how to create her bouquets at Flower School Catherine Muller and now works with seasonal field flowers that come from growers from l'Île-de-France, the region around Paris. A very refreshing florist with natural flowers: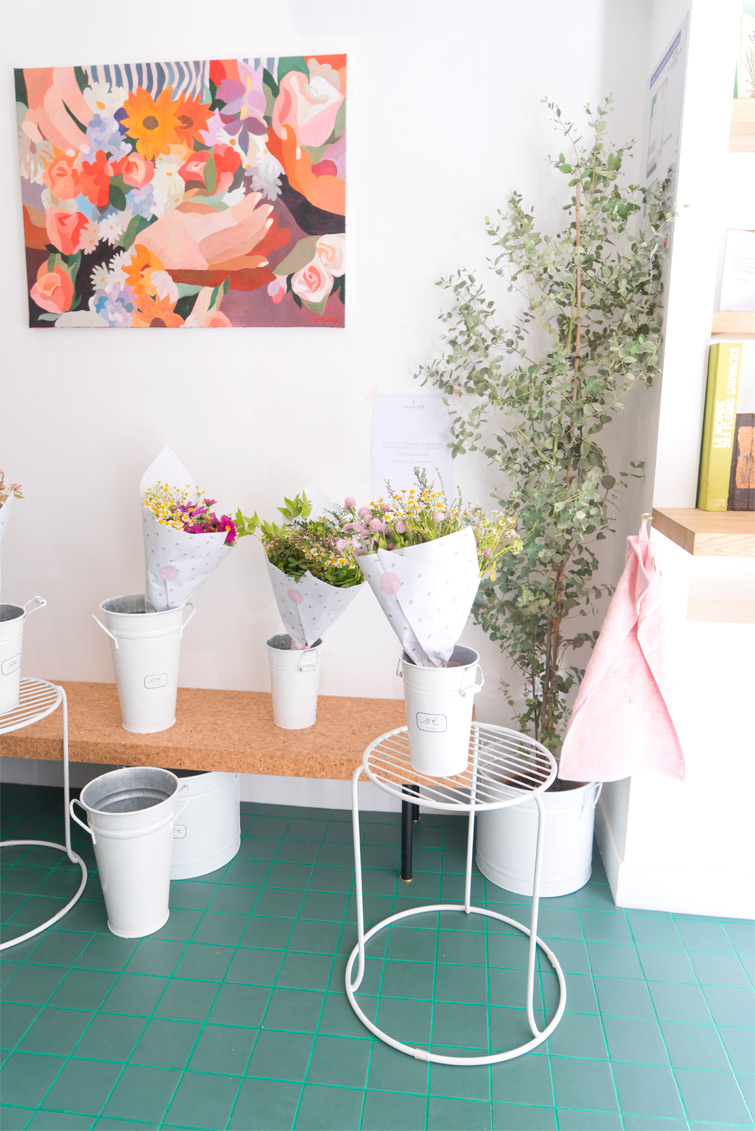 Homemade jams, with mouthwatering combinations like grapefruit & orange blossom, strawberry & mint and apricot & lavender to takeaway: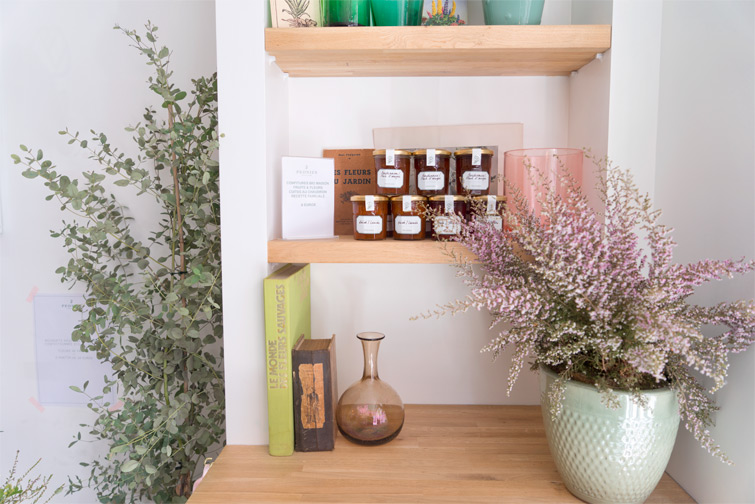 The Poenies icon on the flowerwrappers is really cute too: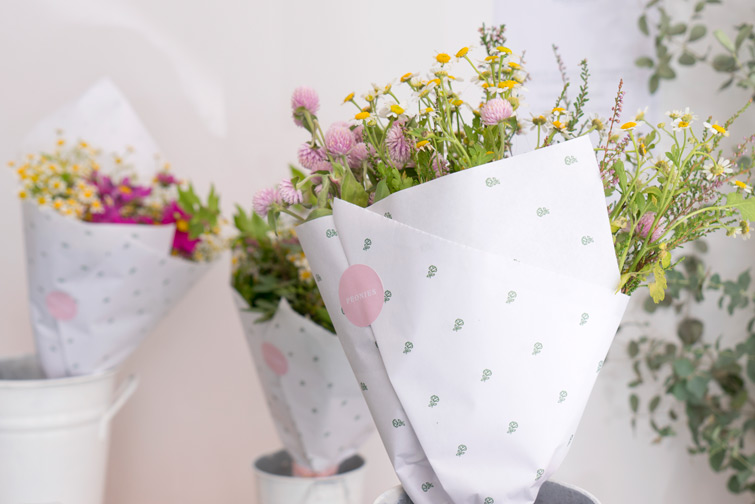 Clémentine's Peonies menu is simple and delicious. If you're looking for a lunch café with dozens of options, this is not your place. But if you like some Avocado toast with cacao nibs, homemade granola, grilled cheese or a healthy salad, this is where to go. Elodie and I also had a really nice tea à la Rose from Les Jardins de Gaïa. No dessert for us this time, but I think we need to go back for a slice of yummy cake or a cookie. Some are even vegan and glutenfree, if you prefer.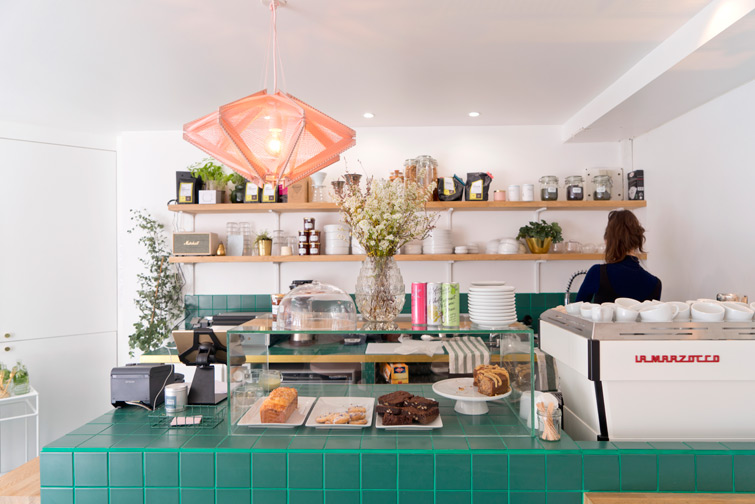 Golden (brass) flatware… nothing less: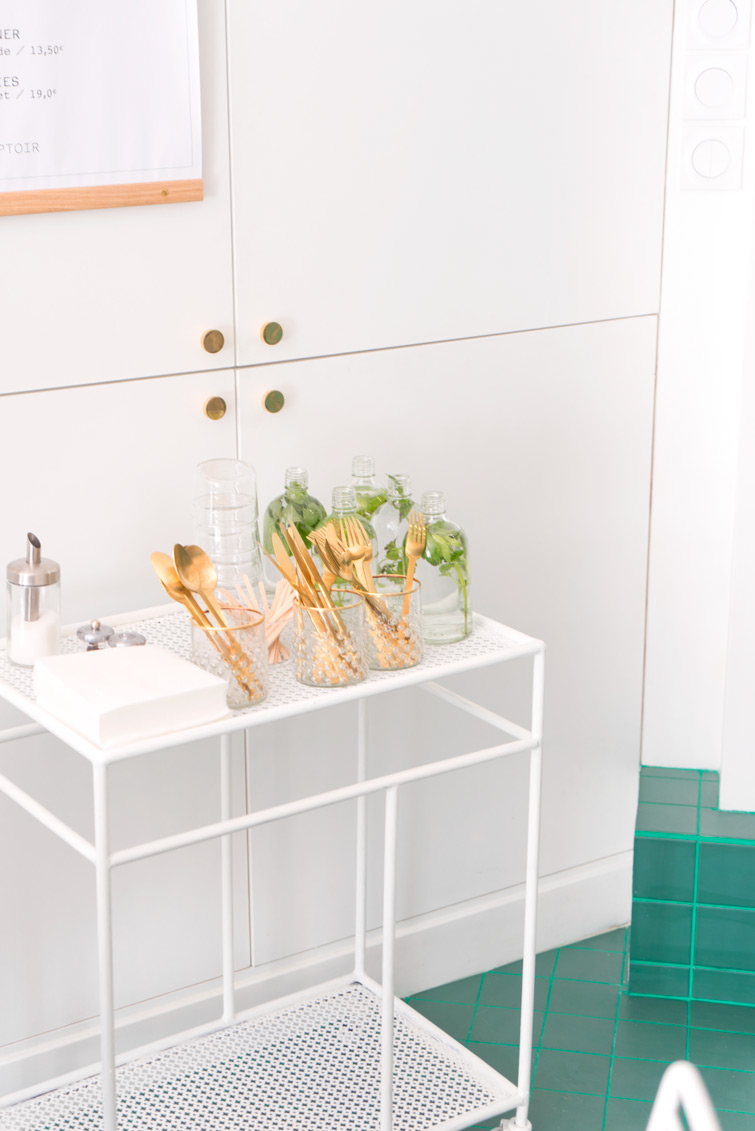 And what do you do when you visit a cute flowery café like this? You Instagram it… of course. Right, Elodie?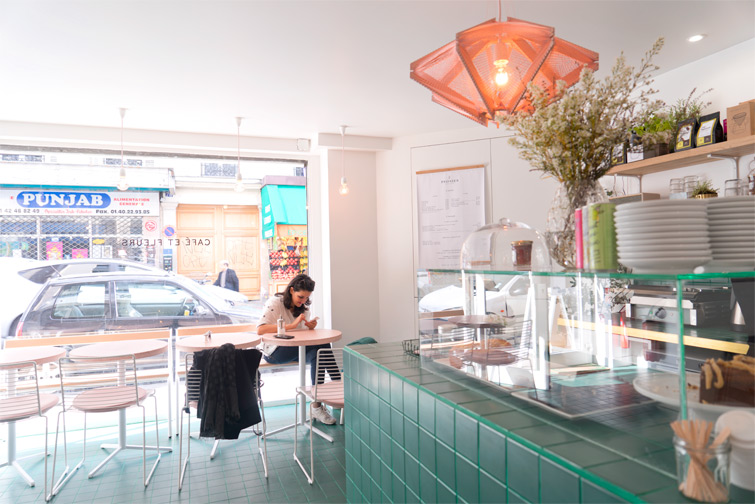 Peonies Café et Fleurs /// 81 rue du Faubourg Saint-Denis /// 75010 Paris
Open Tuesday to Saturday from 10-19 and on Sunday from 10-16