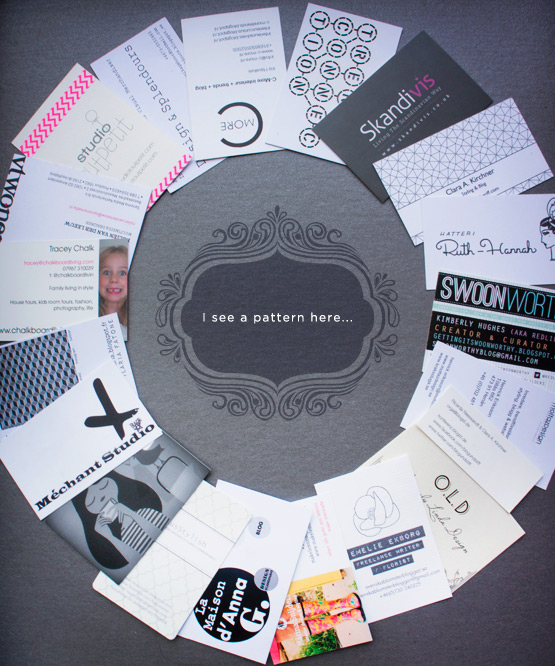 Swedish design is all about purity and function. And it seemed that most of the business cards I collected this weekend at Meet the Blogger in Stockholm, were just like that: pure & functional. But the best part: there are some really awesome people behind these cards!
Clockwise starting at Skandivis: Skandivis, Tastesheriff, Ruth Hannah, Swoon Worthy, Moltazdesign, Blogst, Obviously Linda Design, Svenska Blomsterbloggar, Makelemon8, La Maison d'Anna G., HausStylish, Scandinasian by Lendalia, Méchant Studio, Un Due Tre Ilaria, Chalkboard Living, VTwonen, Studio ToutPetit, Design & Splendours, C-more, TrendConnection.
Curious what my business card looked like? You can spot it on VTwonen and Mocca&me.