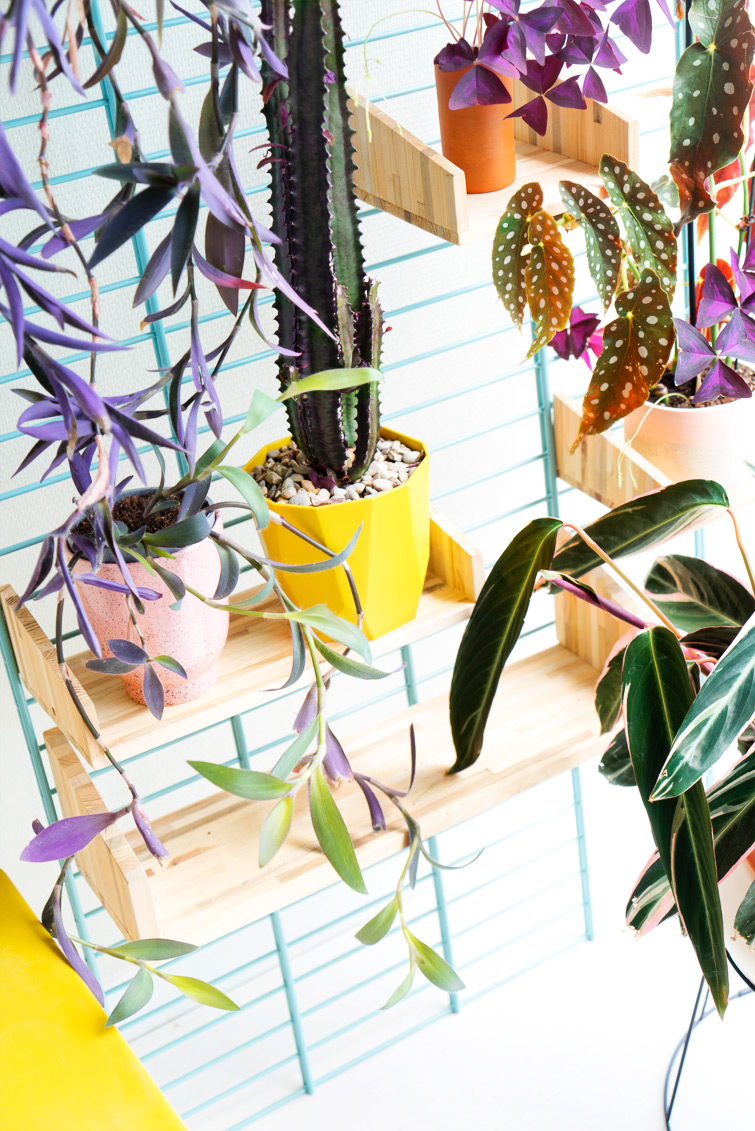 Today I get to blog with a group of French interior bloggers: le collectif de blogueurs Project Inside! They asked me to be their guest blogger this month and bien sûr I said yes: I mean the topic couldn't be a better match: "Les Plantes et les couleurs" (Plants & Colors). Both inspire me so much every day!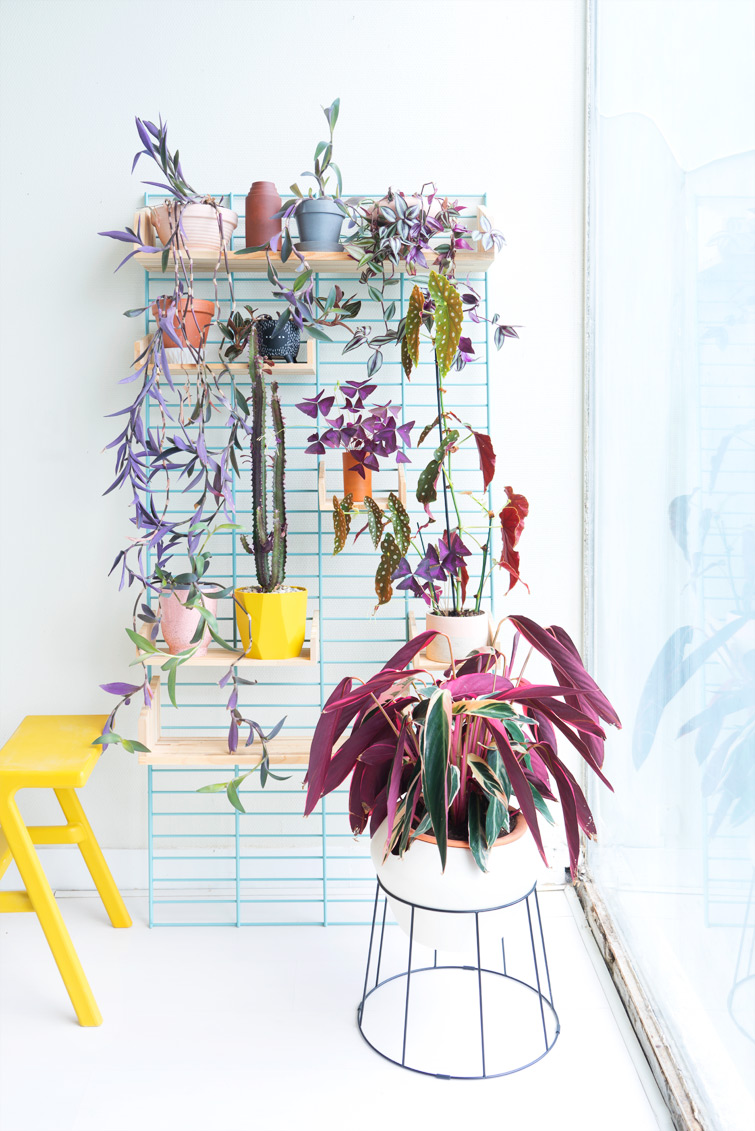 What I wanted to show you is that when you think of "plants" you almost immediately think of greenery and the color green. But there are quite a few houseplants that have the most wonderful non-green colors. They can add that unexpected pop of color to your interior and brings out the green in your other plants as a contrasting color.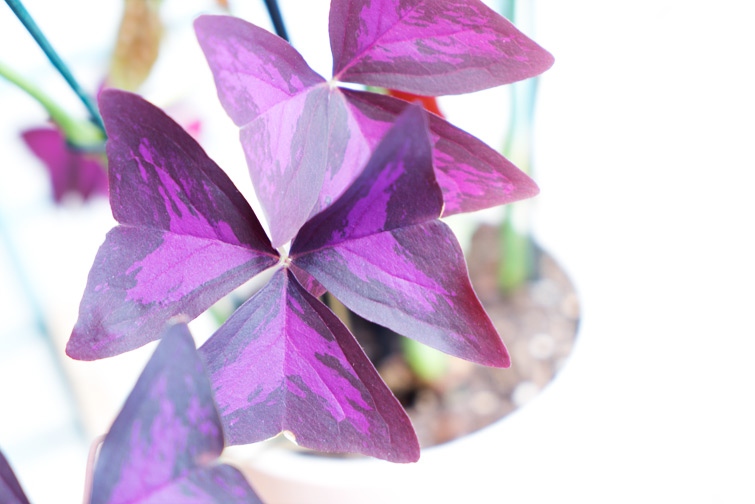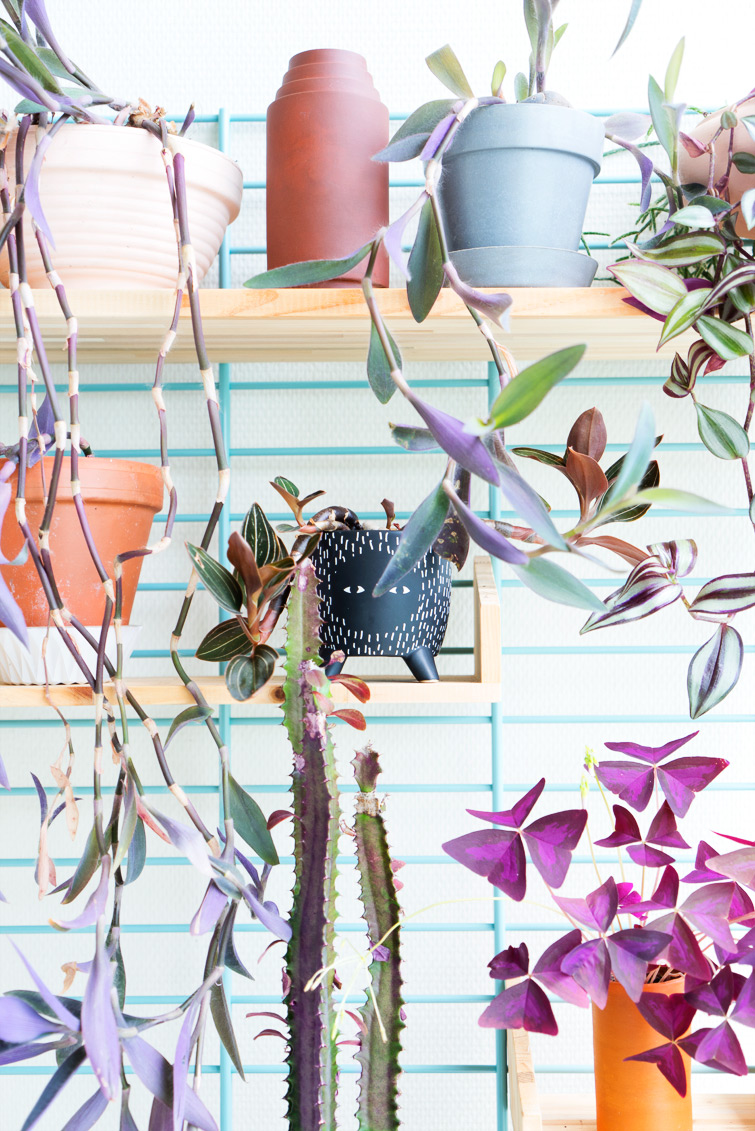 I decided to gather them on my plantshelfie and actually I have more of them than I expected: quite a few Tradescantia pallida, purple heart plants as they grow so fast and easy, a Tradescantia zebrina that I brought home from Finland as a cutting, the beautiful Oxalis (a gift from Morgane), the Stromanthe triostar, which is actually very red-ish from the back (I turned it around for the photo), a Ludisia jewel orchid (a gift from Caroline), the Euphorbia trigona rubra that has this weird green burgundy color and the backside of the Begonia maculata which is red: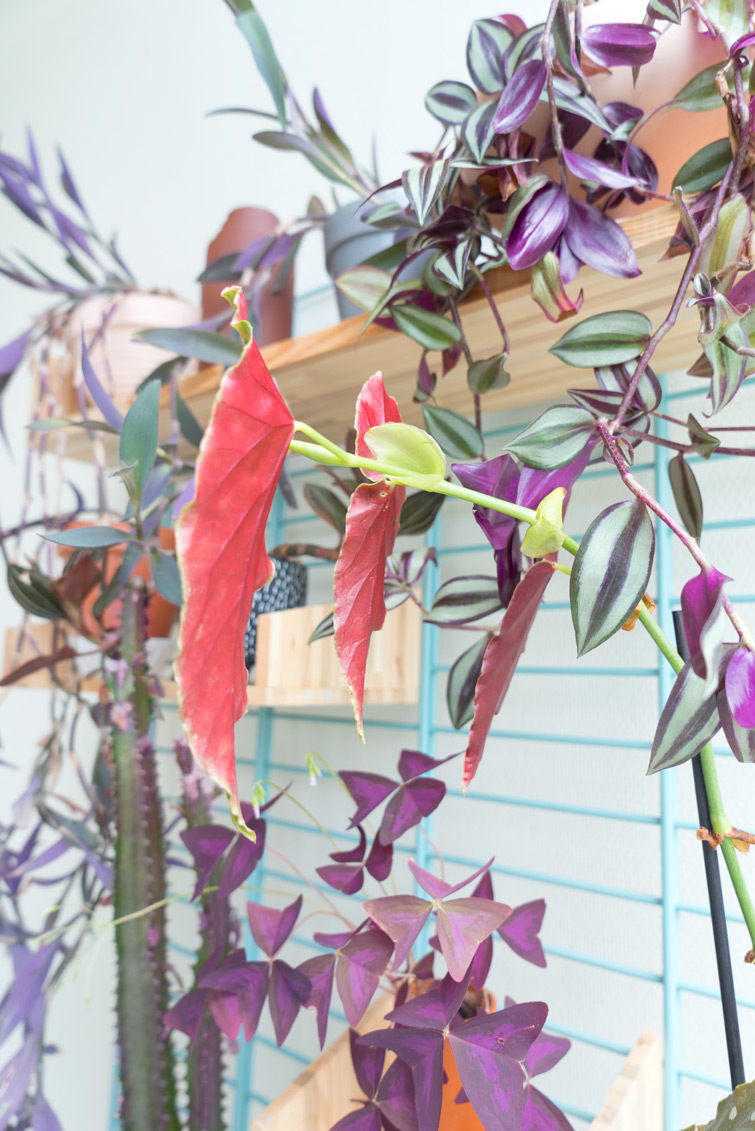 The flipside of the Marantha triostar is almost neon pink in some areas: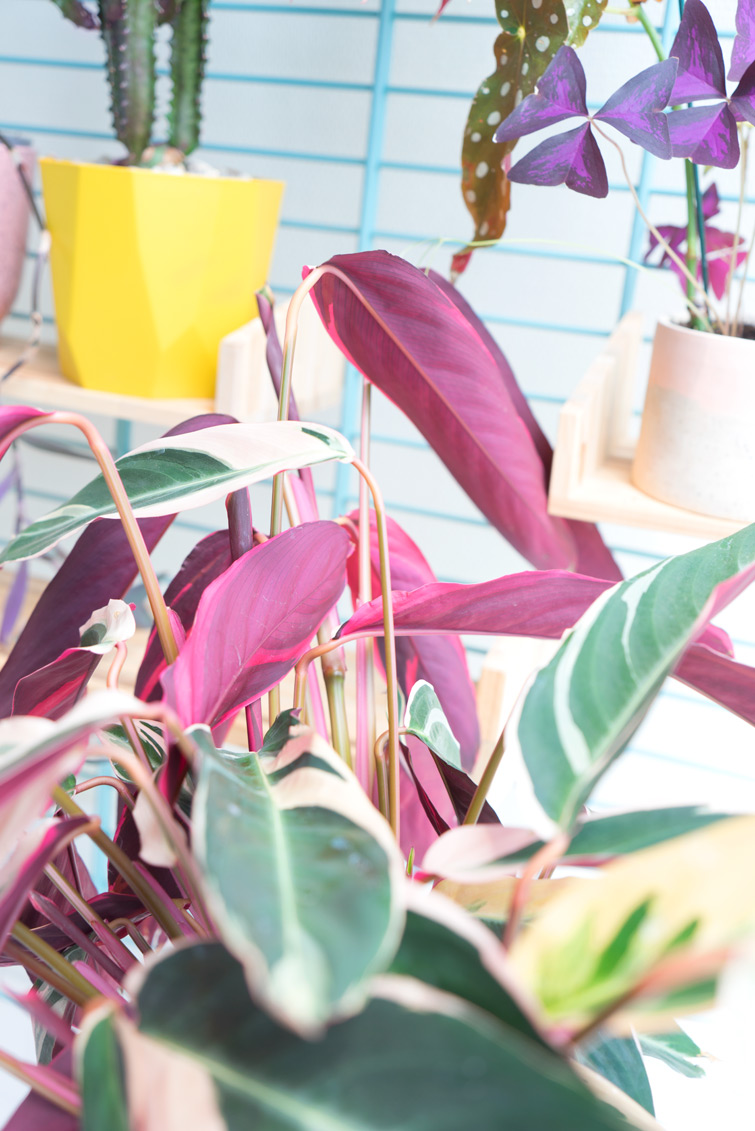 So tell me: do you own any colorful houseplants? Or do you prefer the fresh green "neutrals"?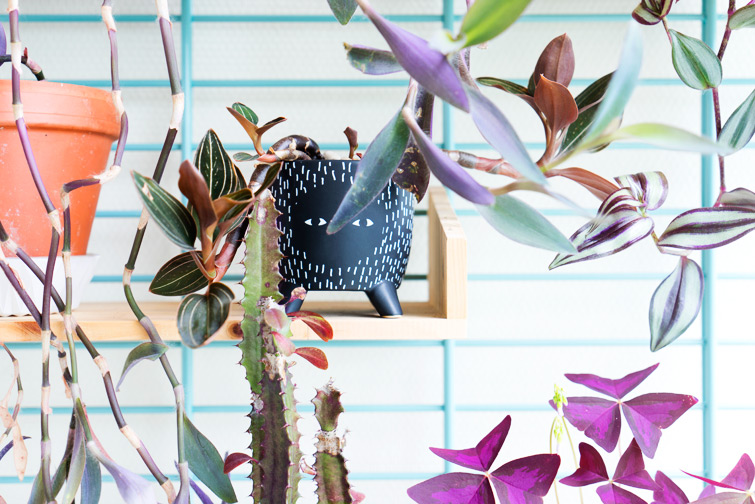 Read more Plants & Colors blogposts on the blogs of these French blog ladies from Project Inside:
Atelier Rue Verte /// Regards & Maisons /// Lovers of Mint /// Mariekke /// Ilaria Fatone /// Interior Crisp