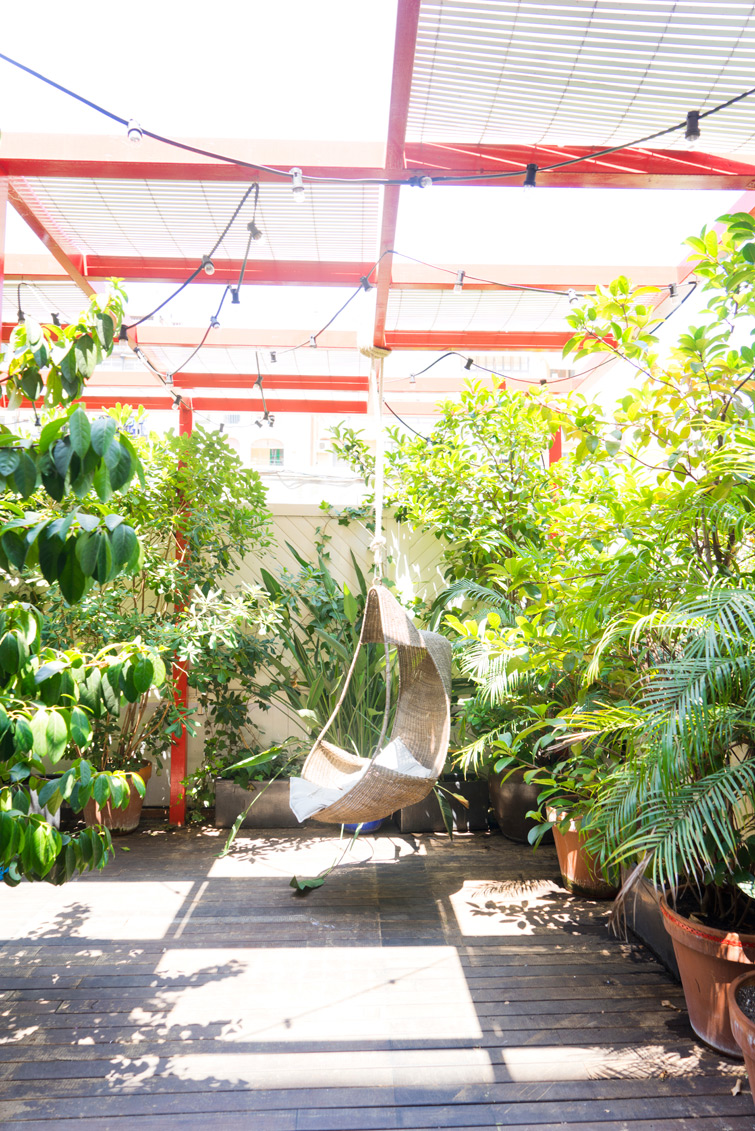 When looking for a nice place to stay in Barcelona, I found THE perfect hotel for a plant lover like myself: the Praktik Garden hotel. It's a hidden oasis in the middle of the city, conveniently located in the Eixample area between the Passeig de Gràcia and the Sagrada Familia. Even before entering the lobby that's filled with an abundance of potted plants, you know you have arrived in a "green" place: the pavement is full of potted plants and trees. But the very best feature is their lush green private terrace where you can hang out and relax, have a cup of coffee or sunbathe on the lounge chairs.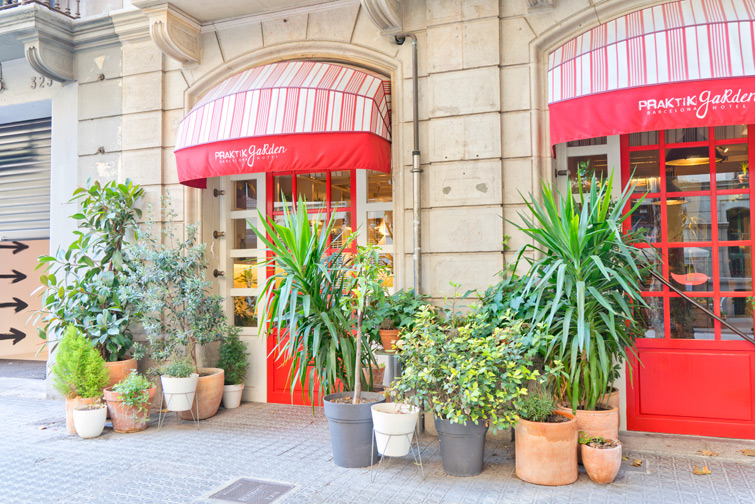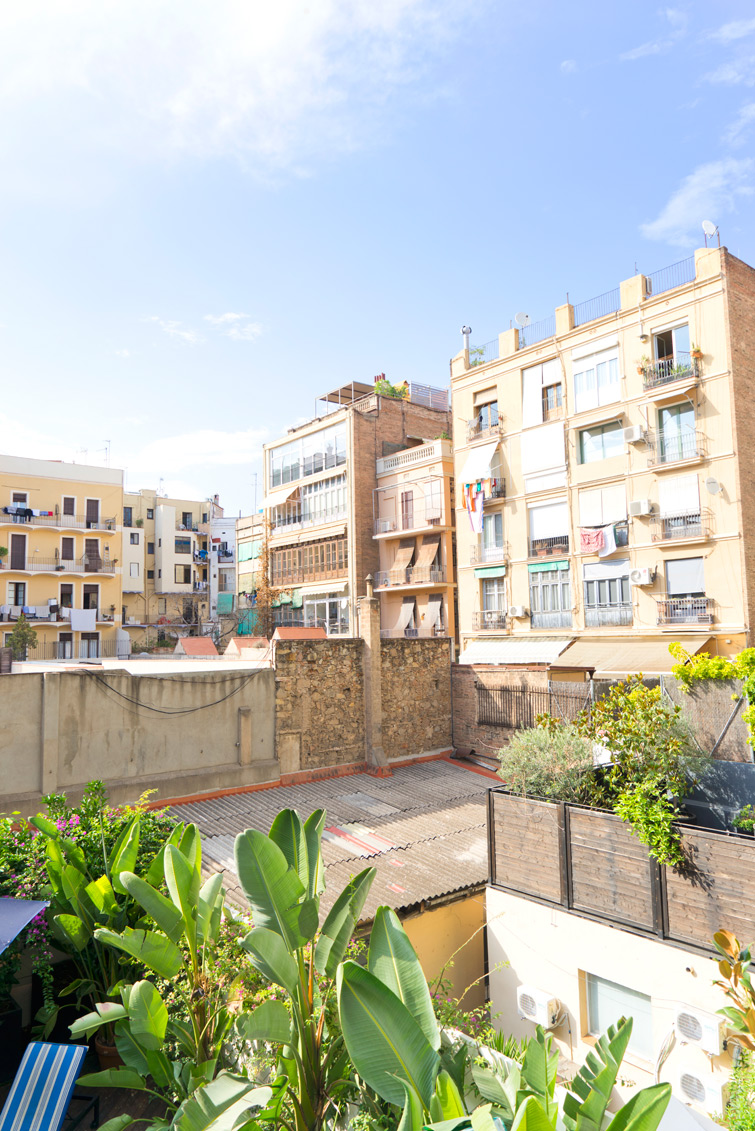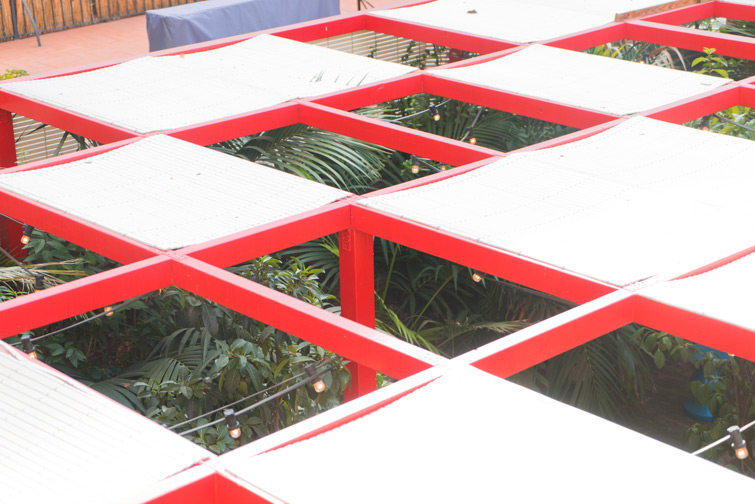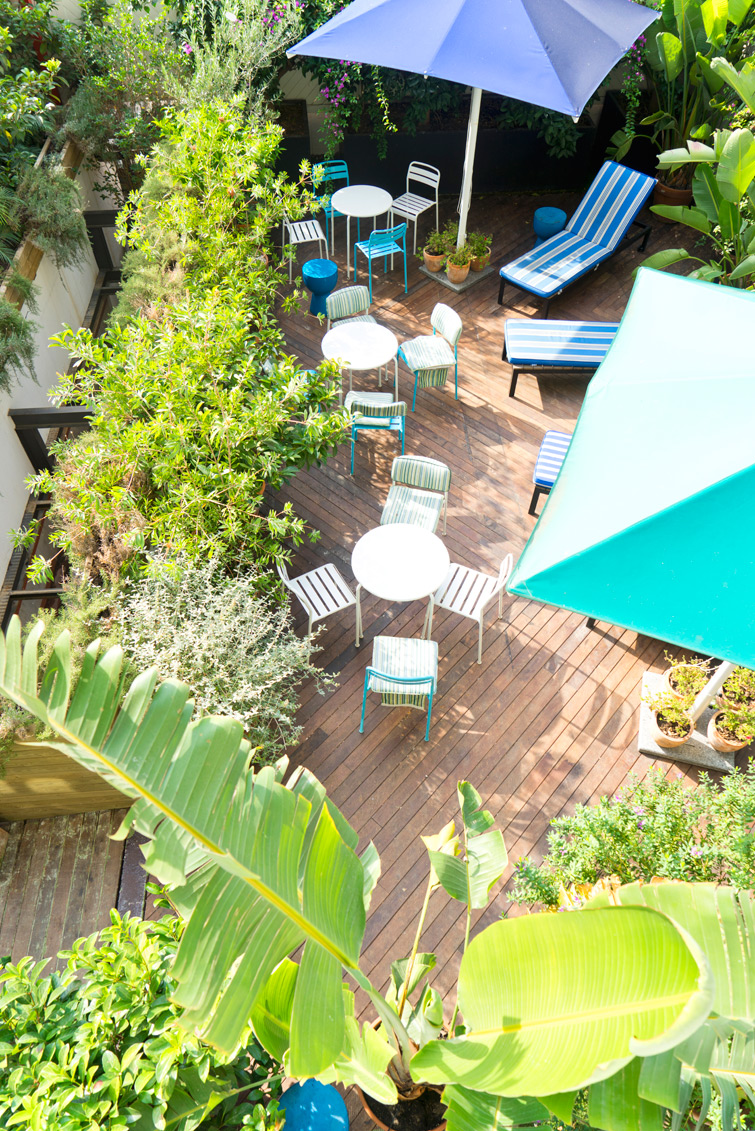 The rooms at Praktik Garden are beautiful too: very clean with black & white details, nice lighting, graphic tiles in the spacious bathrooms, a nice view (garden or street) and the artwork is different in every room and has a botanical touch!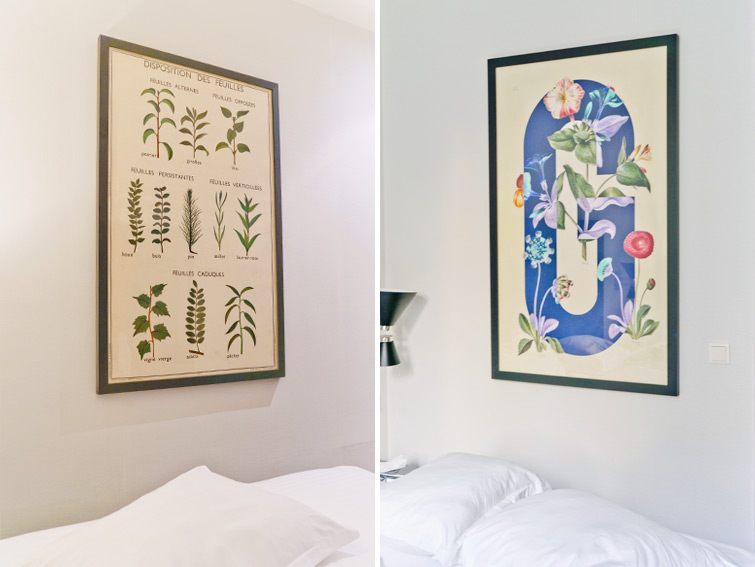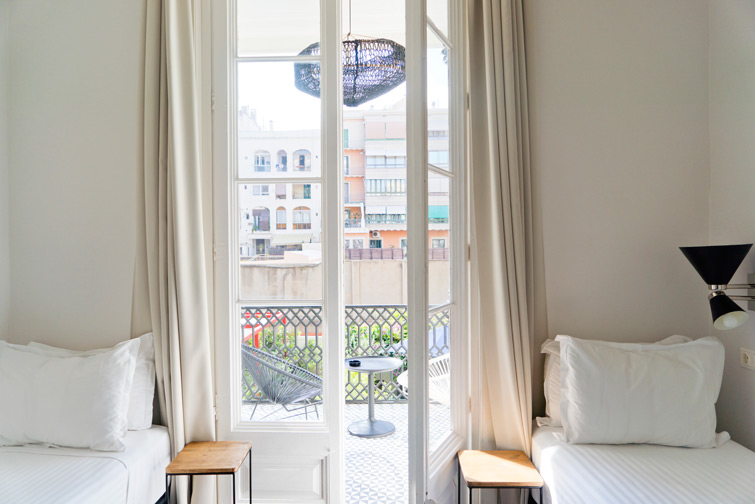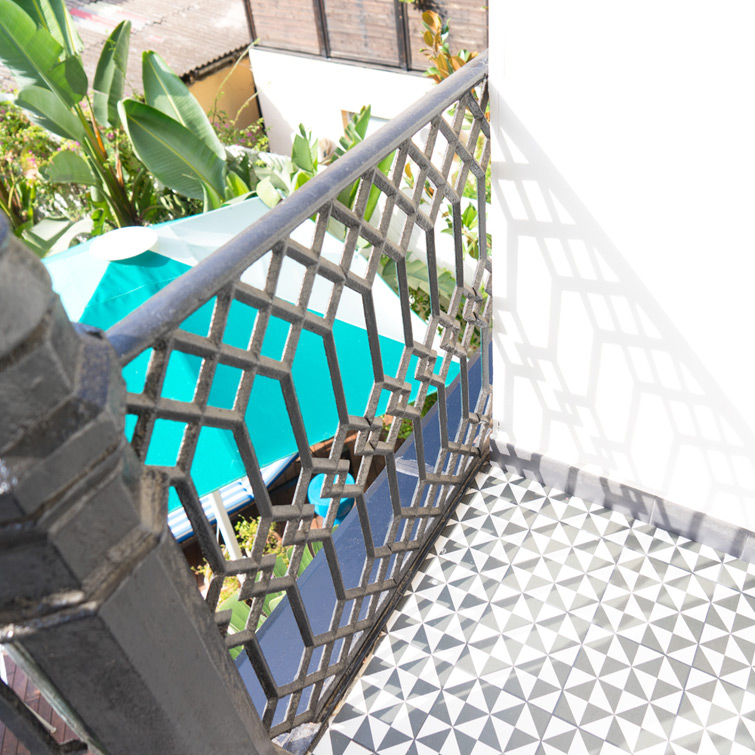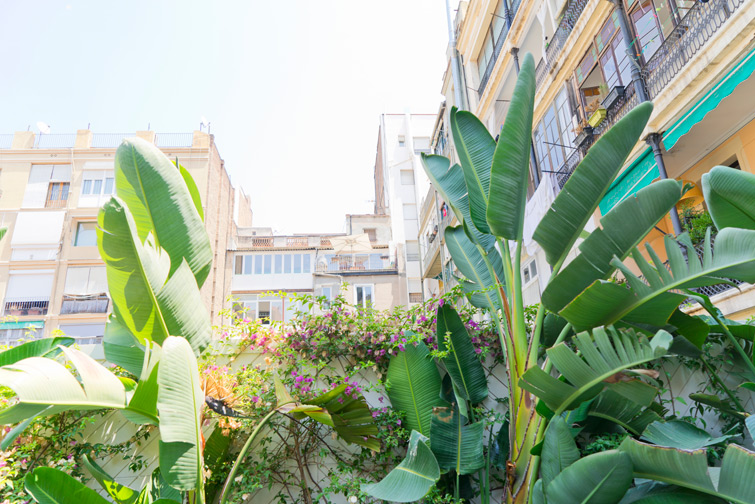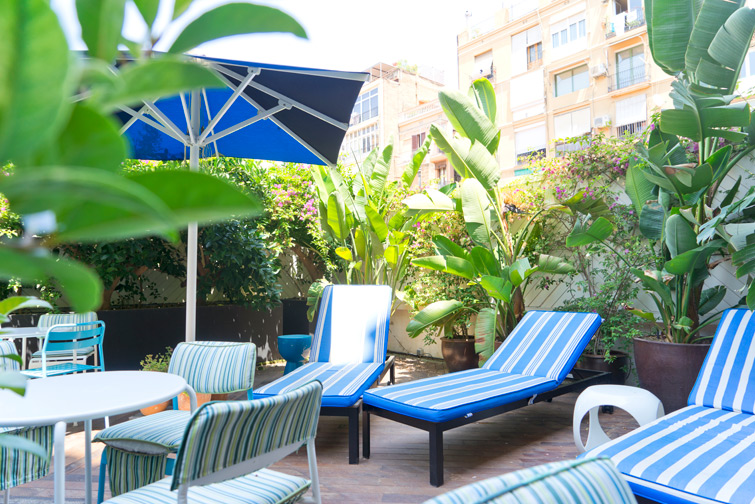 By the way: Praktik Garden doesn't offer breakfast, but there are plenty of options in the neighborhood (like Restaurant Norte with excellent brekkie or brunch) or get something at a bakery and eat it in the garden. There is a coffee machine and a soda & water machine as well.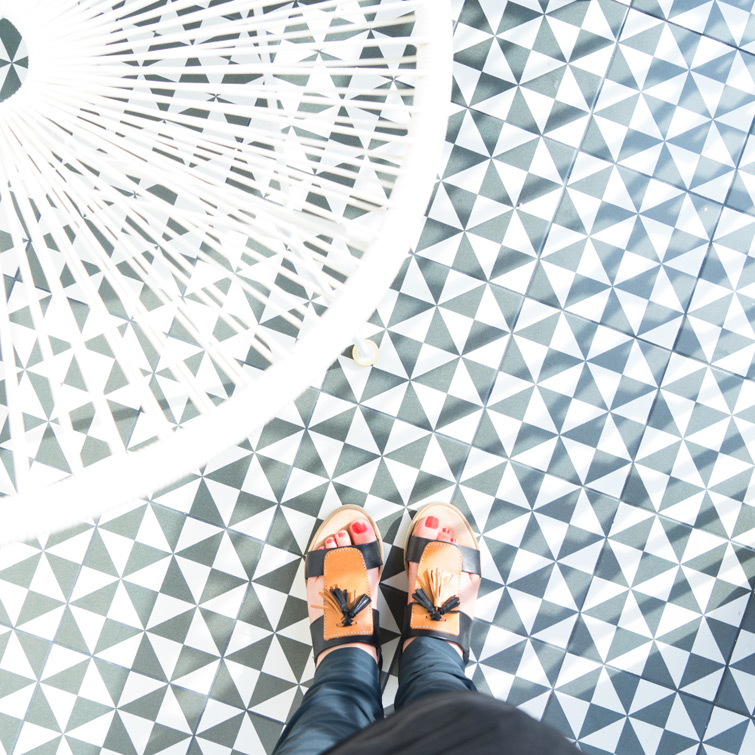 Full disclosure: Praktik Garden offered me a discount for my stay with them and as usual: all photos and words are my own. I had a great stay and warmly recommend you to stay here during your time in Barcelona 🙂