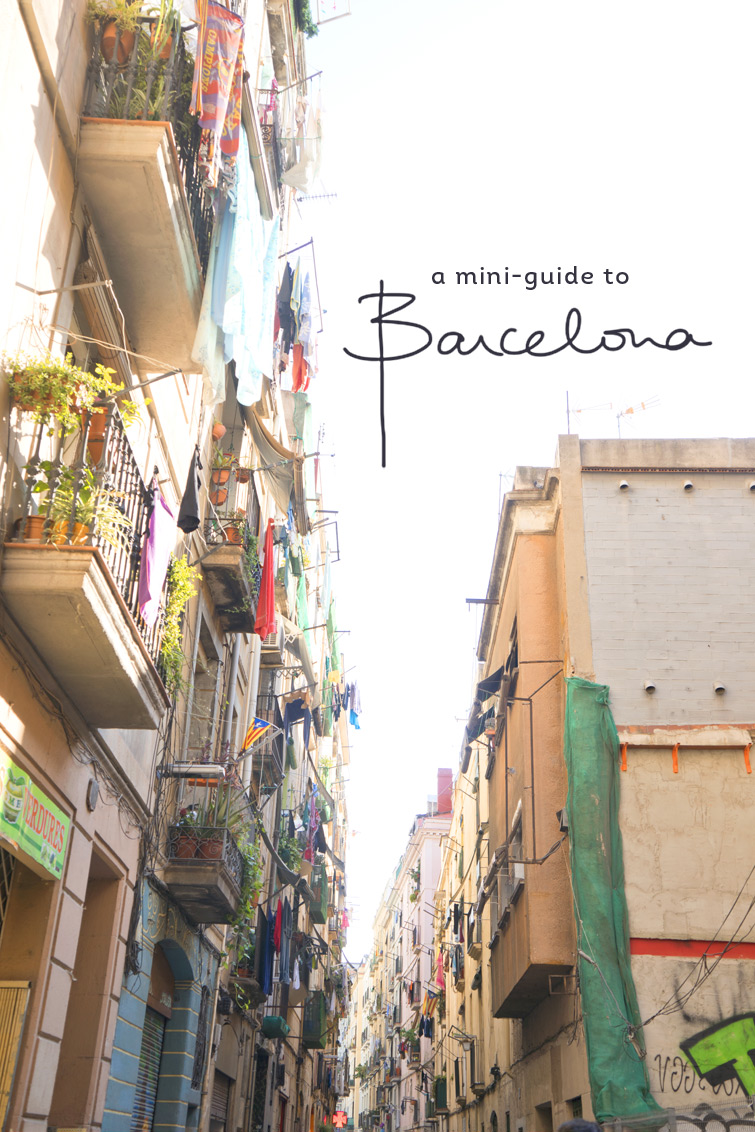 A few of my favorite places in Barcelona: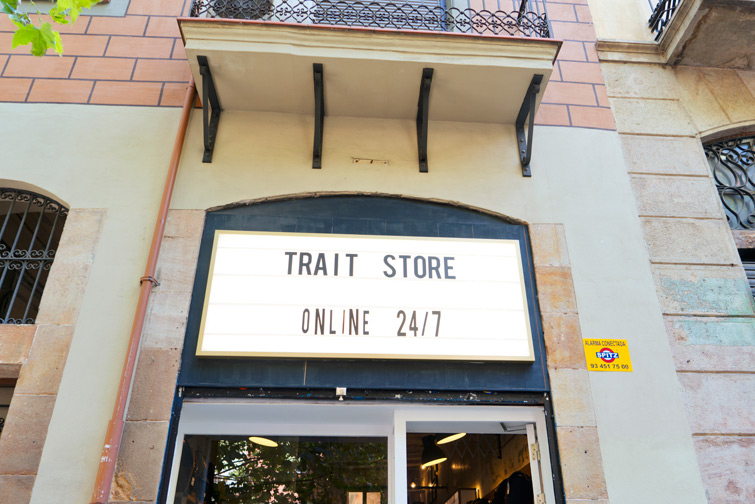 ► Trait Store /// Carrer del Parlament 28 /// In the beautiful Sant Antoni's neighborhood, close to Barcelona's biggest food hall you'll find Trait store: they carry a cool selection of (Scandi & US) fashion brands and a lot of plants. The space is designed by talented designer Miriam Barrio.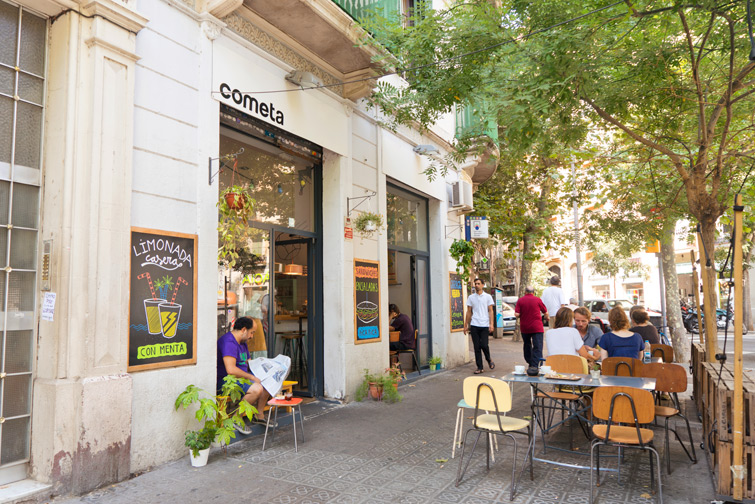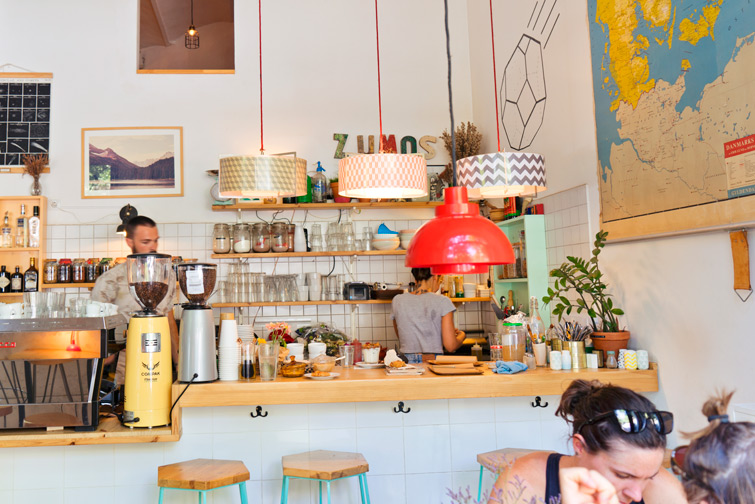 ► Café Cometa /// Carrer del Parlament 20 /// After shopping at Trait Store sit down & relax at Café Cometo, with fresh juices, pastries, yummy sandwiches and… good coffee!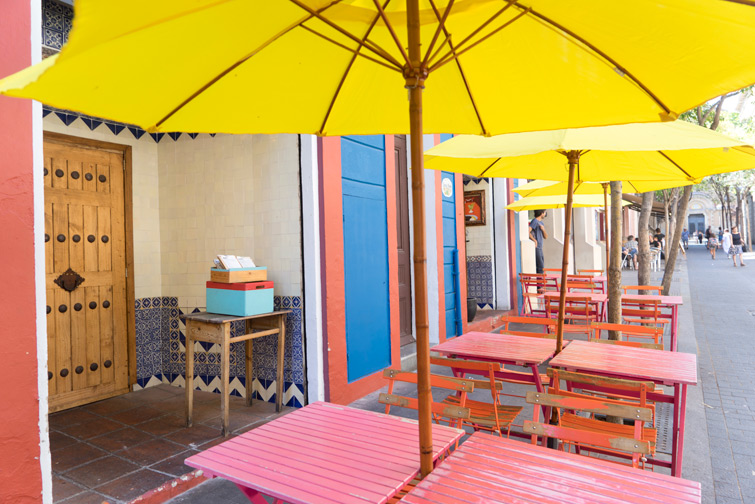 ► Gràcia neighborhood /// Lots of healthy/bio/ecological shops and delicious artisanal ice cream places. For lunch I can warmly recommend Mama's Café: lovely biological food and they have a nice private terrace too!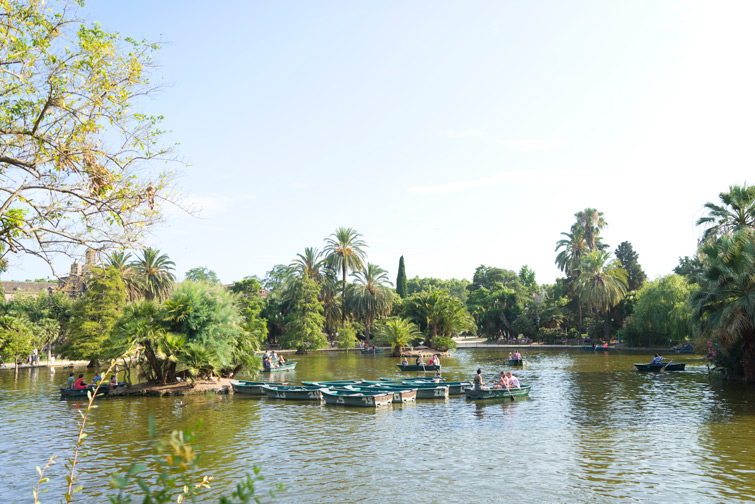 ► Parc de la Ciutadella /// Passeig de Picasso 21 /// On Sunday go for a stroll around the park, rent a rowing boat and go for a little tour around the lake. Lots of family activities (music and siesta) all around the park too.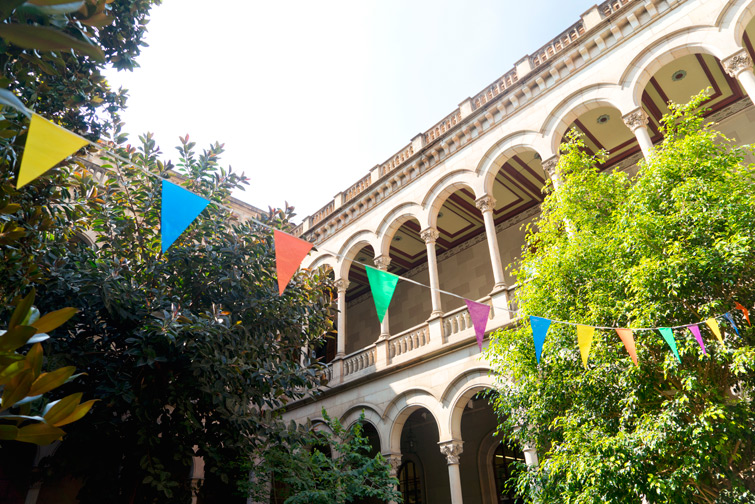 ► University garden /// 226 Carrer de la Diputació /// A small garden around the university building with old palm trees and other species, occasional summer parties. The university buiding is also worth to check out (nice corridors and courtyards).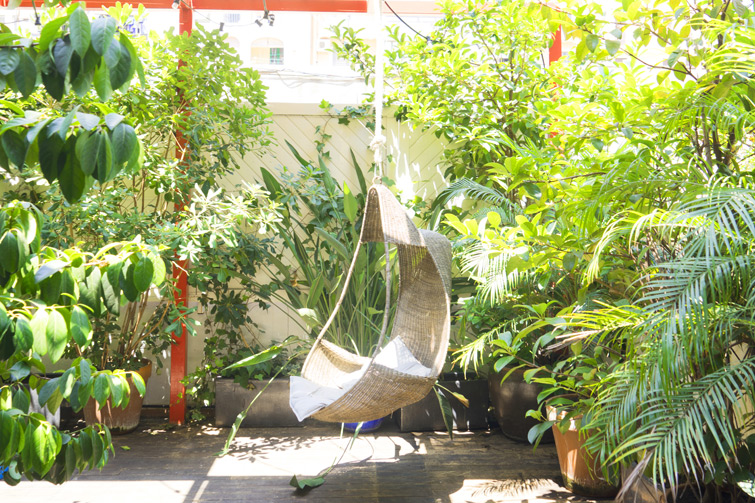 ► Praktik Garden Hotel /// A budget-friendly design hotel in the middle of the Eixample area with a lush garden terrace and beautiful minimalistic rooms. The lobby is filled with potted plants too and makes it a true Urban Jungle Bloggers hotel!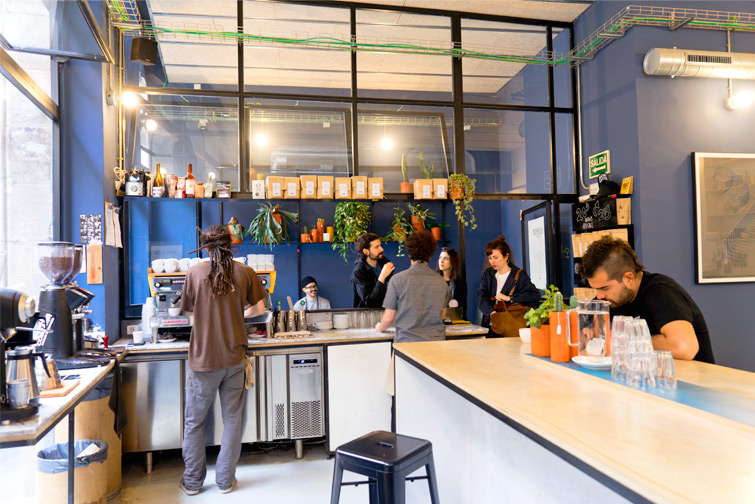 ► Satan's Coffee Corner /// Carrer de l'Arc de Sant Ramon del Call, 11 /// Delicous coffee in a stylish place with lots of plants in beautiful Matagalán terracotta pots. Their motto says it all: no decaf, no wifi, no unattended kids. Cash only. Fuck Tripadvisor, fuck Yelp, aussies keep it quiet!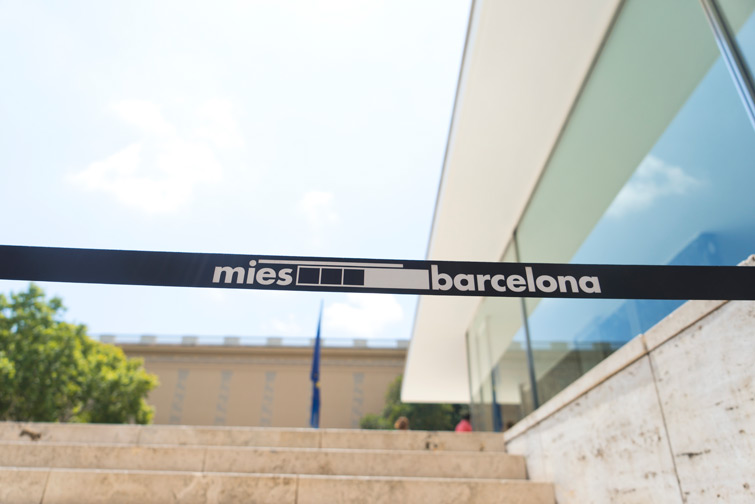 ► Mies van der Rohe pavillion /// Av. Francesc Ferrer i Guàrdia, 7 /// If you love marble and the work of Mies van der Rohe you should go here. The pavillion is not very big (entry fee is 5€) but it's worth visiting this super avant-garde construction that's almost 90 years old! /// On the other side of the road is the CaixaForum, an art gallery funded by the Caixa bank in an abandoned factory. When I visited there was an Alvar Aalto(!) exhibition. The wavy rooftop (without specatular view though) is fun too.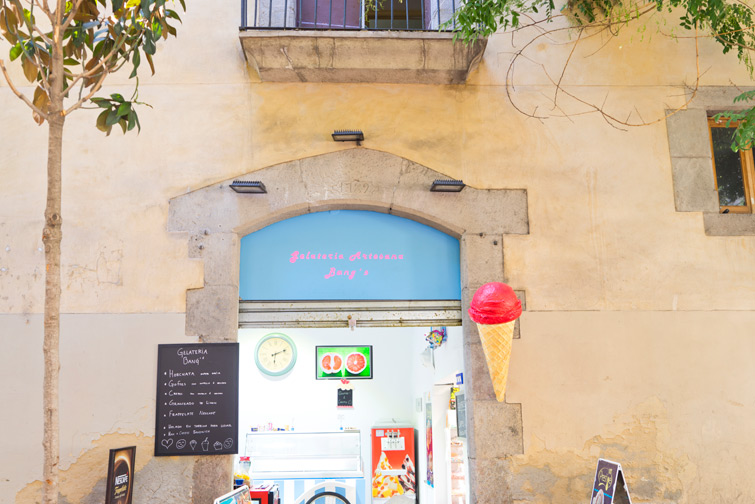 ► Bang's Gelateria Artesana /// Carrer del Carmen area (can't find the exact street on Google maps) /// A trip to Barcelona isn't complete without gelato. I really enjoyed the blackberry yogurt ice cream (without artificial flavours & colors) at Bang's.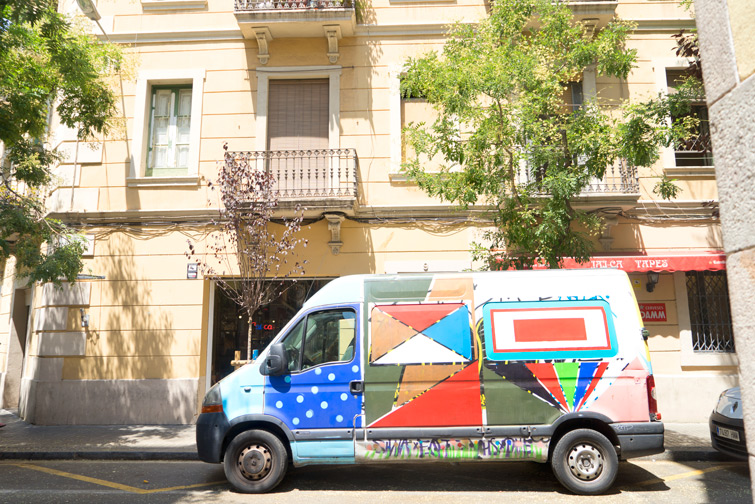 ► On the list for my next time in Barcelona: the botanical gardens (closed on Monday's), see this language school designed by Masquespacio with my own eyes, visit the Hibernacle garden center (or leave the city and visit some Catalonian nurseries), check out the greens at Palo Alto, visit the MACBA, and get myself some decent xurros con chocolate, because I had bad luck this time and ate the most aweful ones ever… oops! If you have any tips, please leave them in the comments. I can't wait to go back soon!
► Previously: my favorite places in Paris /// Stockholm /// Berlin /// Copenhagen /// Antwerp /// London