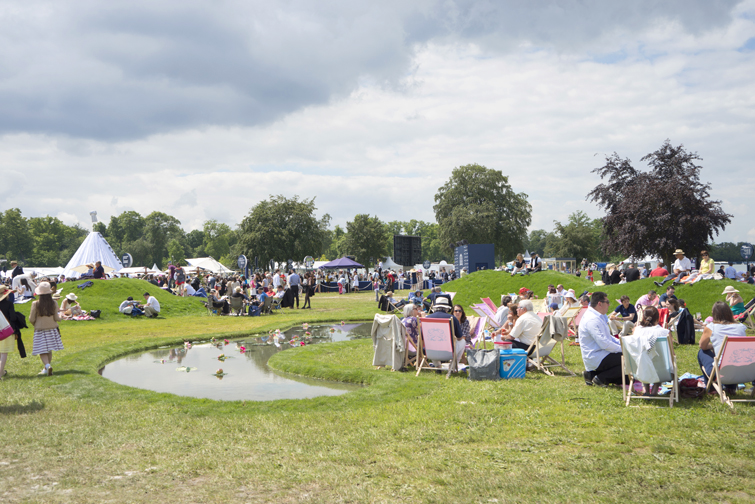 Last week I got to wear a hat… twice! For Anne's naturalisation party, we all wore a French beret… And this weekend I was invited to the Prix de Diane horse races in Chantilly, best known for its fancy hats. Last time I visited there was a lot of wind, not very easy to wear a voluminous fedora, so this time I played it safe and wore a wax fabric bow.
The Prix de Diane Longines is all about elegance, the horses are particularly elegant (and fast!) but I mostly enjoyed watching everyone showing off what elegance meant to them through outfits and fancy headwear. From hats with entire fruit basket on top to refined lace creations, there was a lot of creative diversity to be appreciated. Not a lot of cultural diversity though, horse races are still very much "white" events. Anyway, there was sun, bubbles, music… and this was what our day looked like: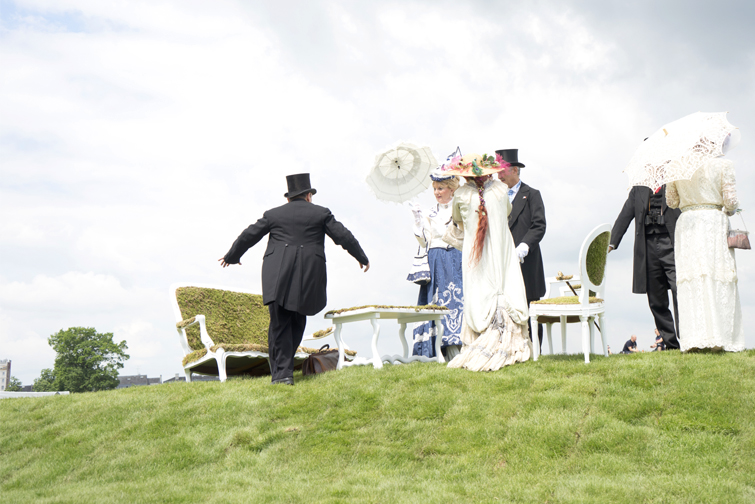 This lady probably had the best view of the entire day: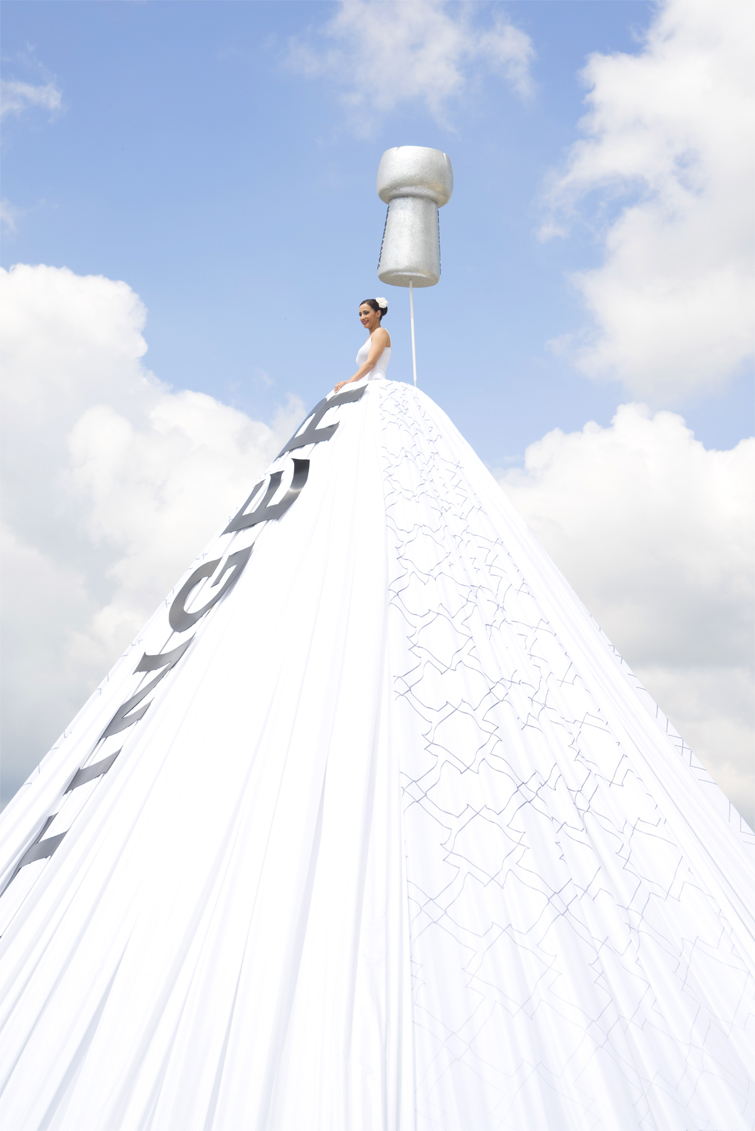 Or maybe they did: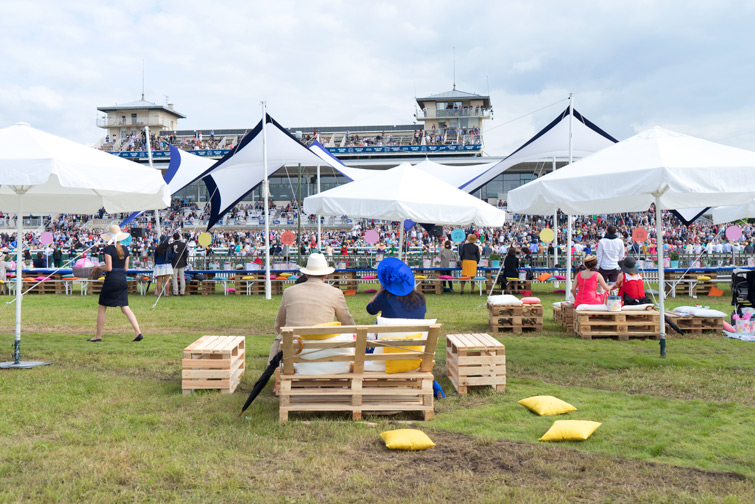 This is what it was really all about… lightweight and well trained jockeys on very fast horses: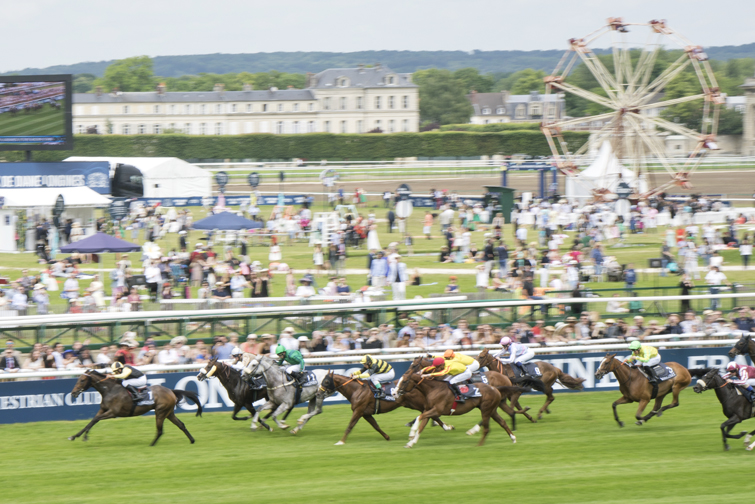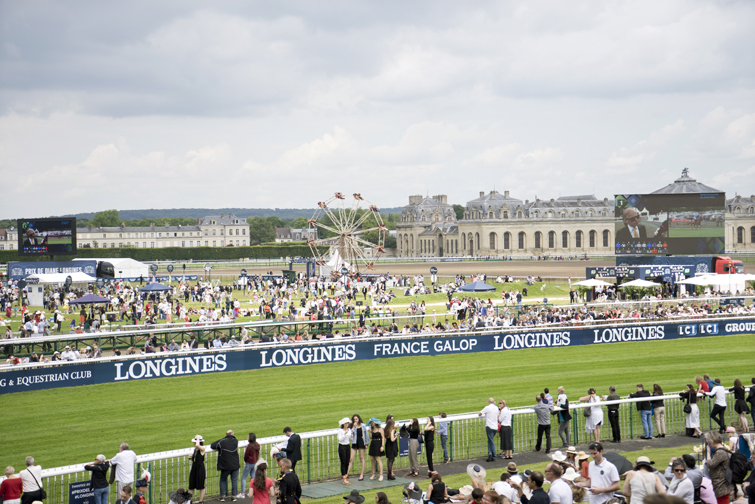 And a "light" picknick, à la française: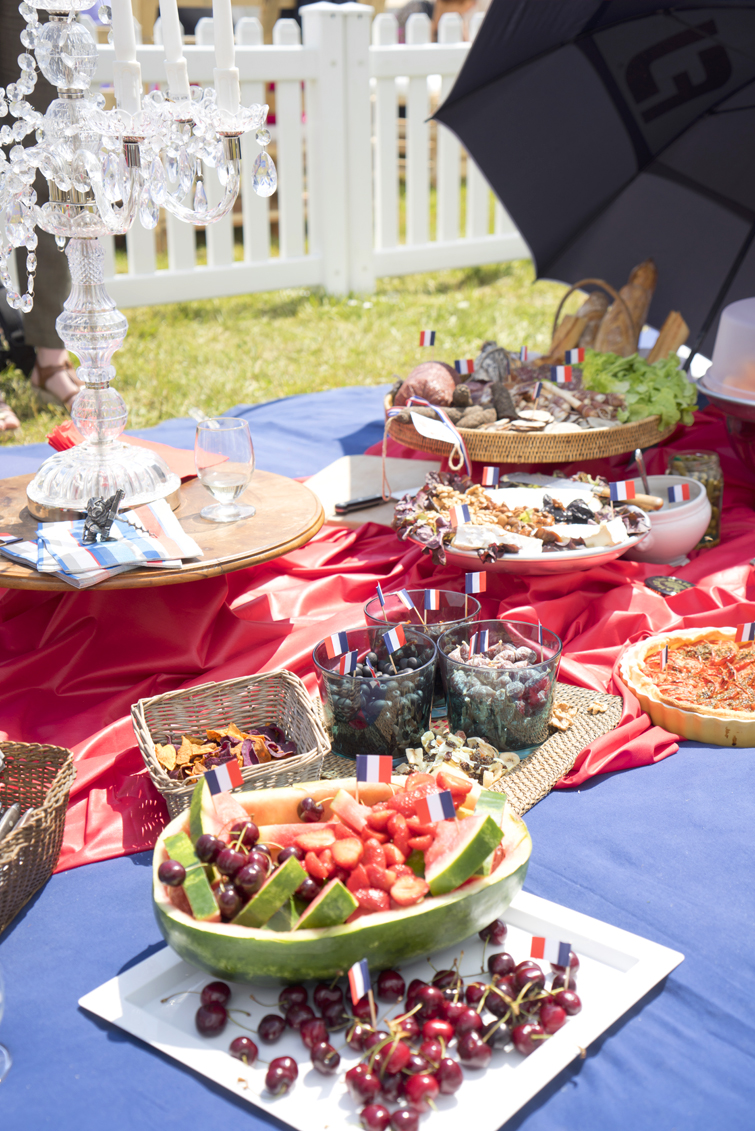 Together with Very Chantilly, students of Studio Mode Paris, showed their interpretation of traditional Chantilly lace (which is worldfamous and black!) in their very first hat designs. All students also participated in the Concours d'Élégance with hundreds of participants, but unfortunately no winners amongst the students.
Mathilde's dreamy creation included bubbles with wishes like "Turning into a flower", "Being able to fly" or "Having super powers":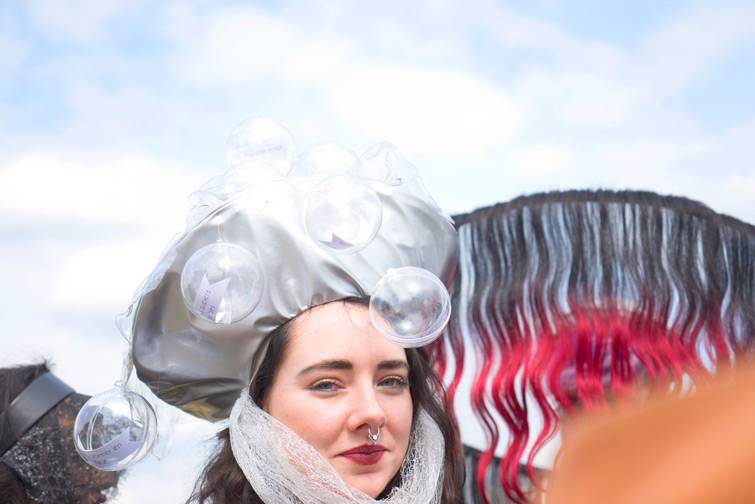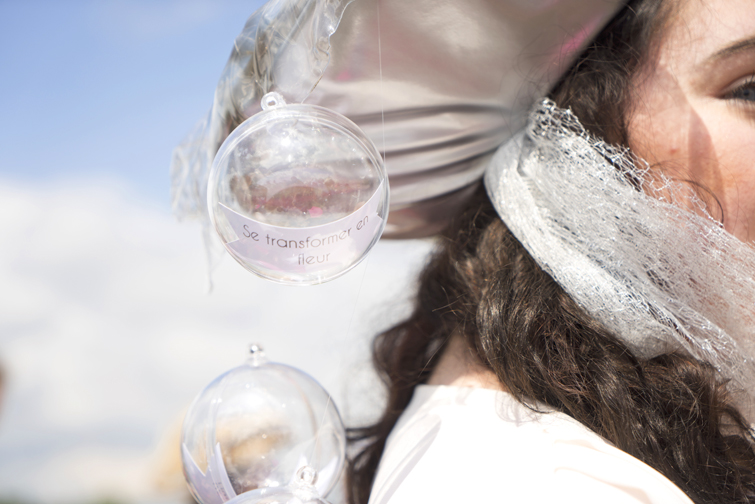 And I spotted some more Wax-lovers!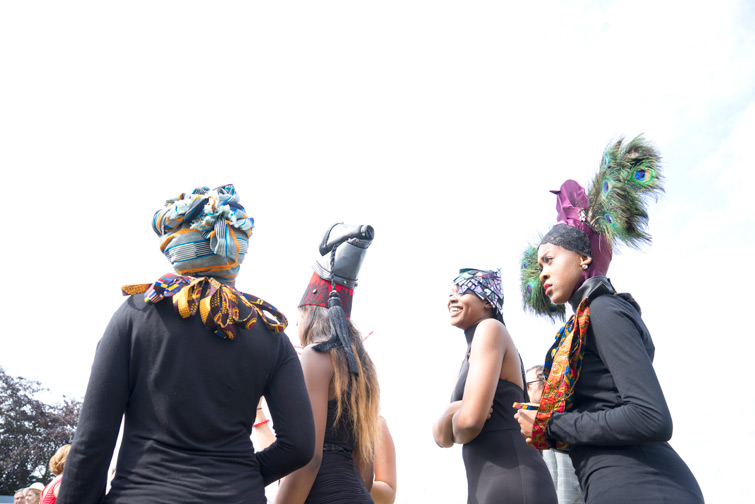 Waxxxxxxxx: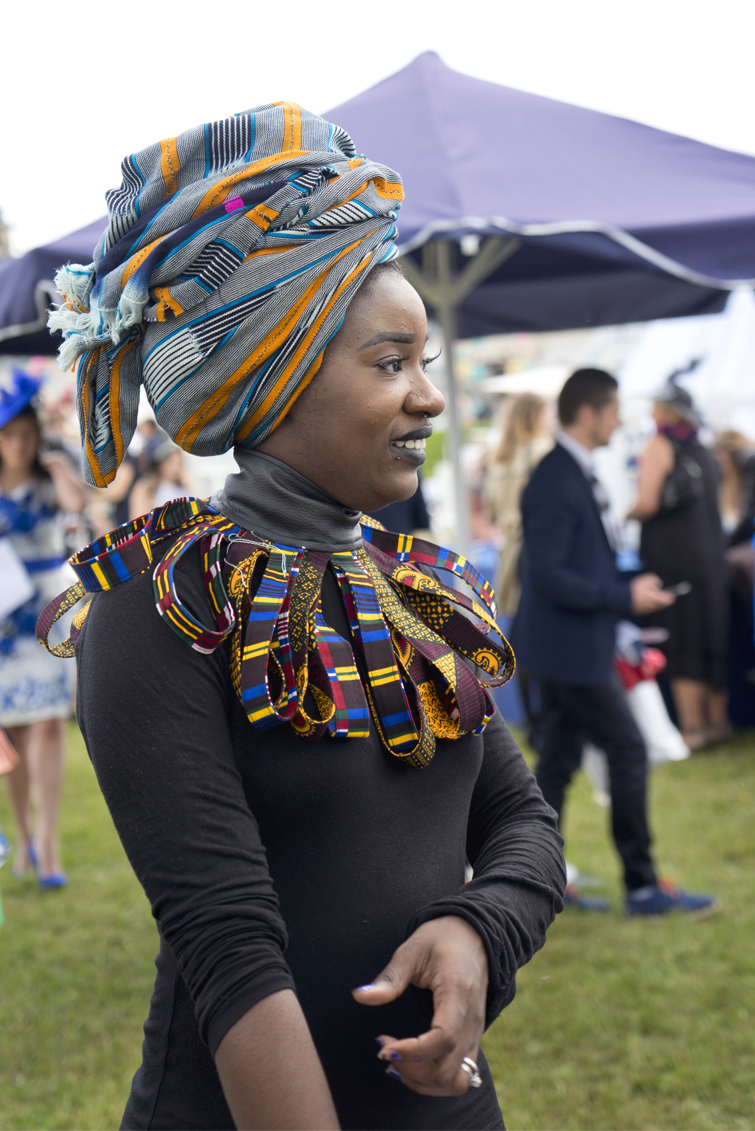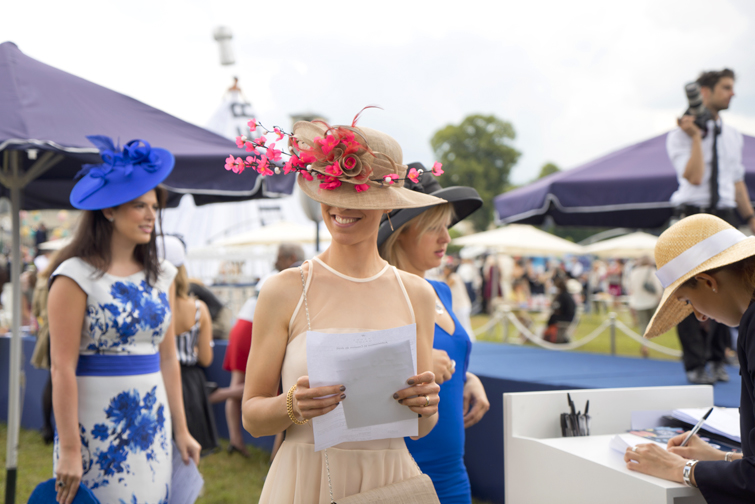 Ines: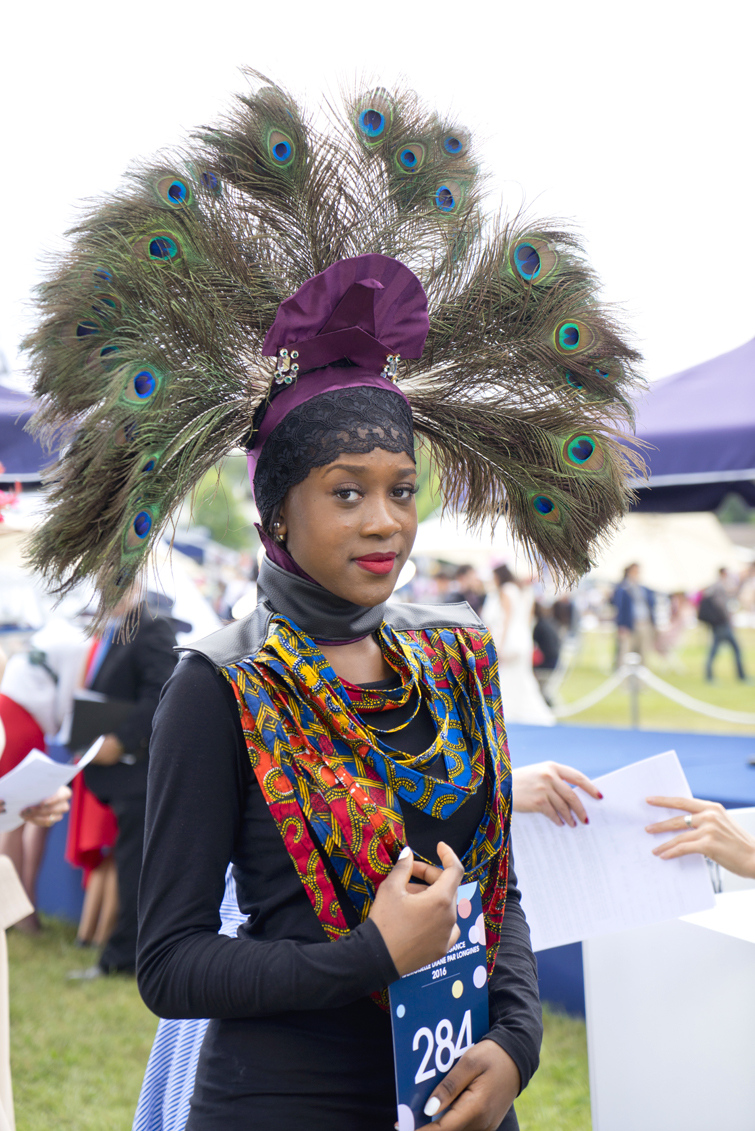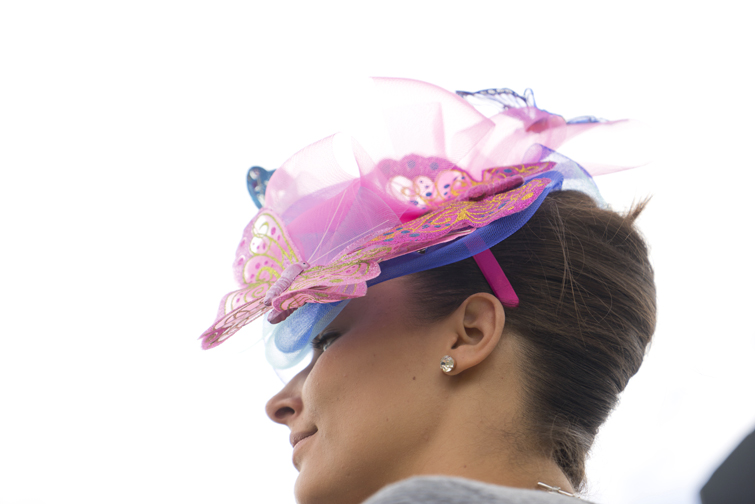 Le Concours d'Élégance: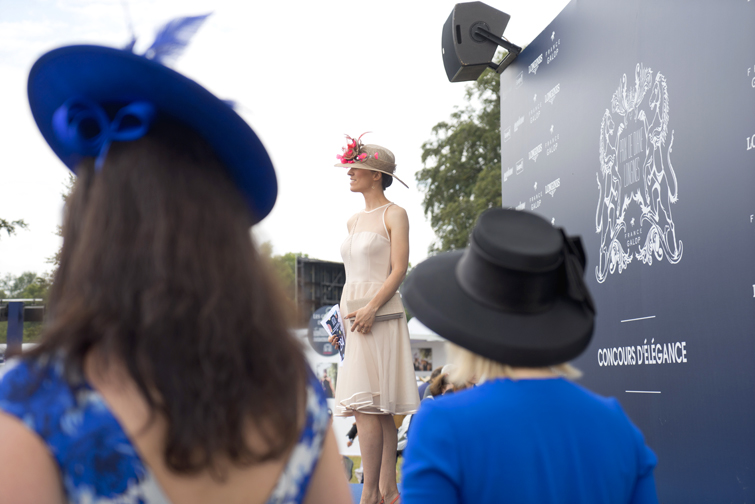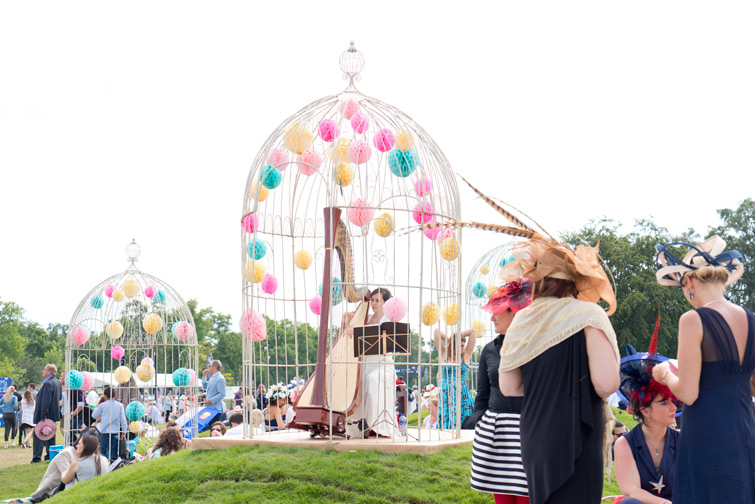 Probably the most elegant lady of the day, Anna and her pink balloon: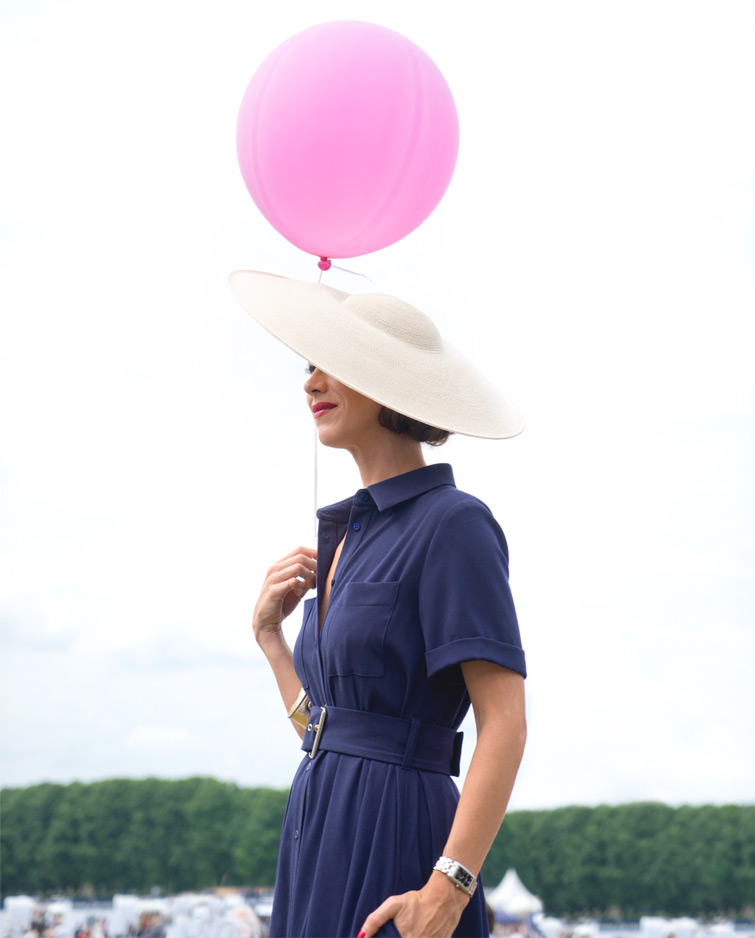 The design of this year's Village de Diane was particularly pastel with lots of honeycomb paper balls and ribbons: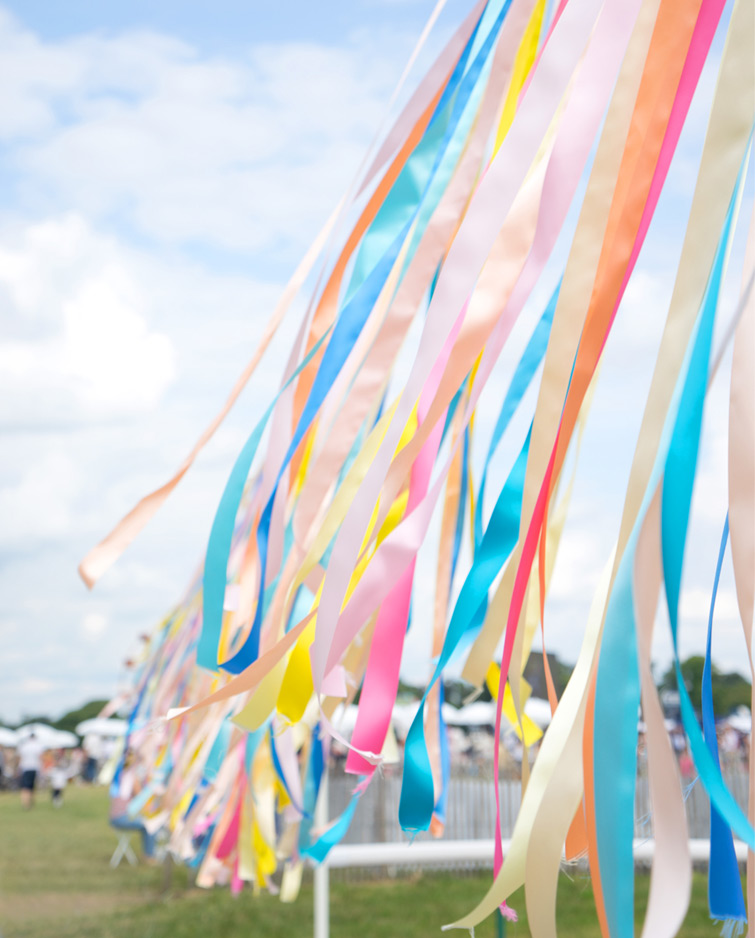 If you follow me on Snapchat (I'm joelixjoelix there), you may have noticed that I was slightly obsessed with these ribbons 😉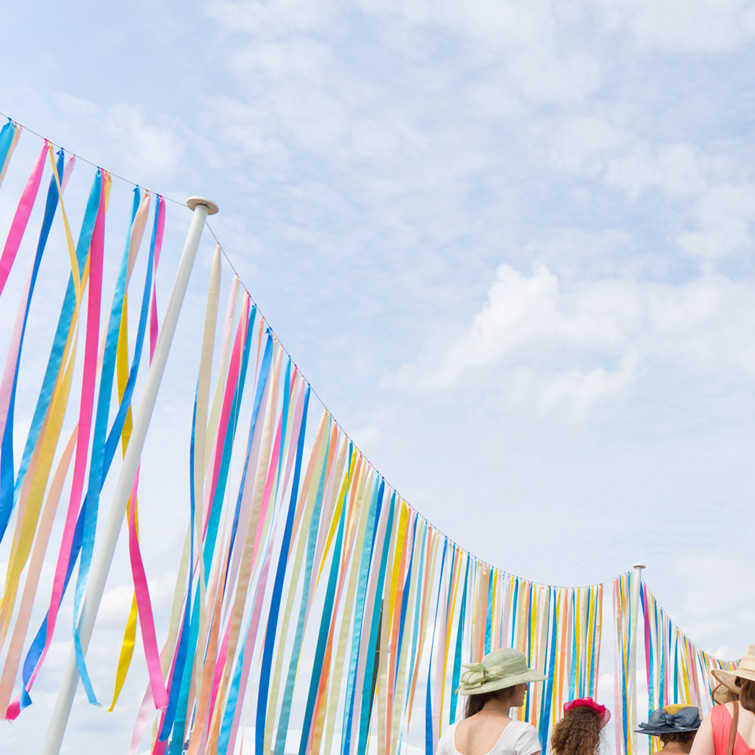 Inspired by my recent visit of Maison Château Rouge (more on that very soon!), I wore a big wax fabric bow: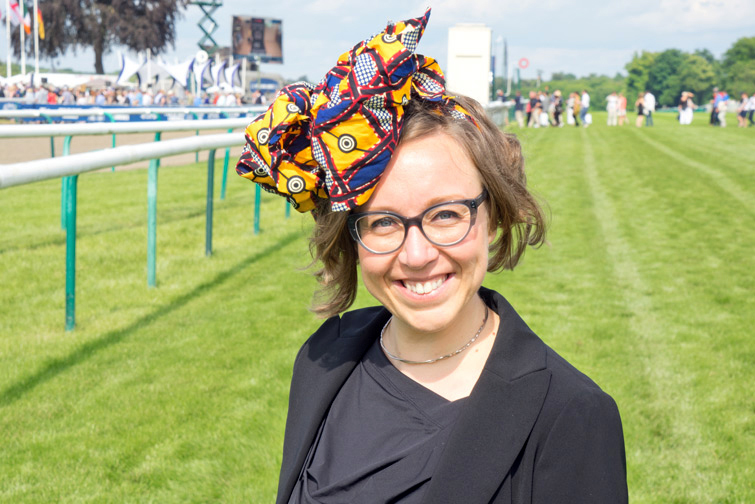 Merci Very Chantilly, VHT Conseil, France Galop and Prix de Diane Longines for the lovely day!