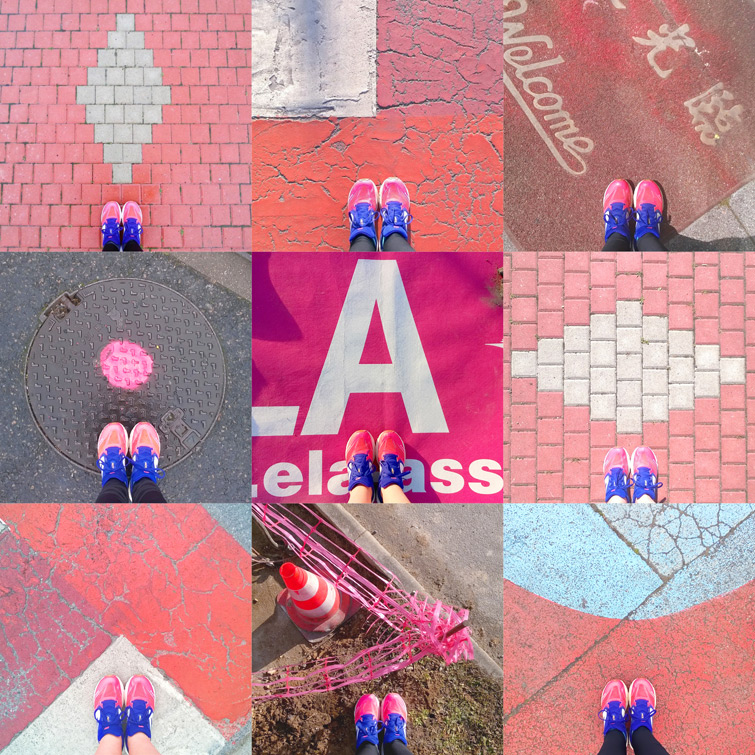 I clearly remember the day someone called me Sporty Spice for the first time. Me?! No way! But after my recent 300th run I can hardly deny it: I love running! And finding colorful or interesting things on my runs became a second nature. While I have no ambition of ever running a marathon, I do need my runs to keep me sane and fit.
Ever since I went for my first 10K race in Nice in January, I run on these neon pink Kalenji Kiprun SD (short distance) shoes. I expected them to be worn out by now, but they are still very comfy and add the right amount of support & color to my runs. You can easily run a rainbow with these shoes, like I did 😉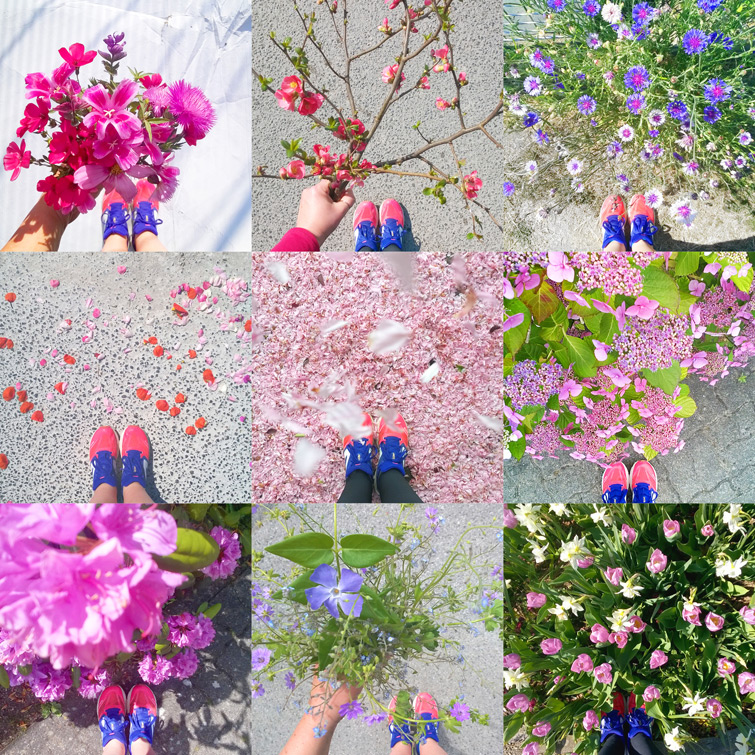 Apparently I'm not the only one who loves her Kalenji's, because I get so many comments and private messages from people asking where I got my shoes. You can buy Kalenji's running shoes at Decathlon stores around Europe and in their webshop. And even better: you can win a pair here on my blog, because Kalenji and I teamed up to giveaway a pair to one lucky winner! Double Yay!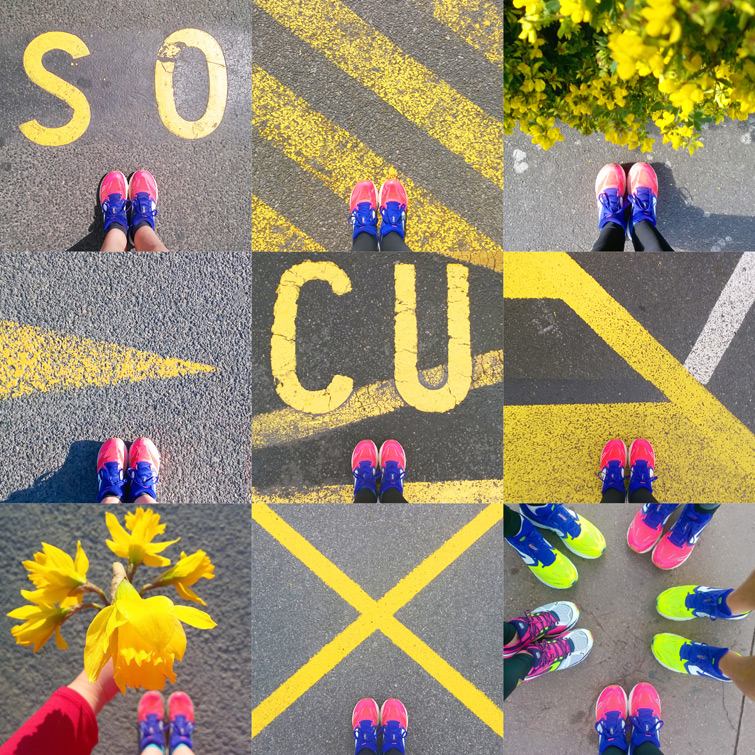 The Kalenji Kiprun SD shoes were designed for short distance runners who, like me, run up to 15kms. They're very lightweight, fit well around your feet, especially if you lace your shoes with this lacing technique. And even though that shouldn't be one of your criteria when choosing your running shoes: they look pretty good too! I like how they are cushioned thanks to the cushioning ring called K-ring. For all the technical details (like pronation, cushioning, propulsion and more), head over to Kalenji's website. Oh and another good point about these shoes: their price tag!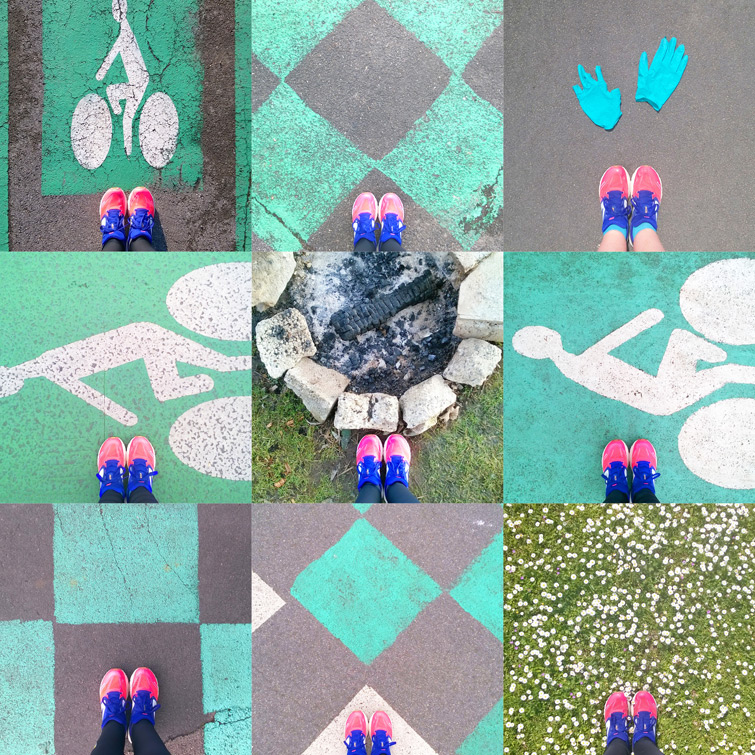 The things you discover when you run around your neighborhood: a blue Christmas tree and a "man on the moon" sign: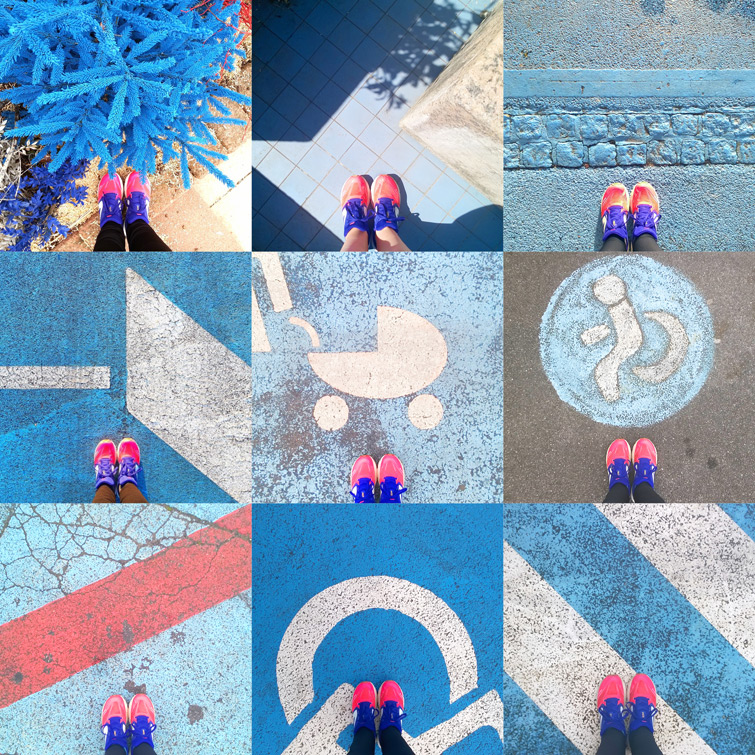 Evening runs are not my favorite (I don't feel very safe) but I loved stumbling upon this little hedgehog on one of my runs: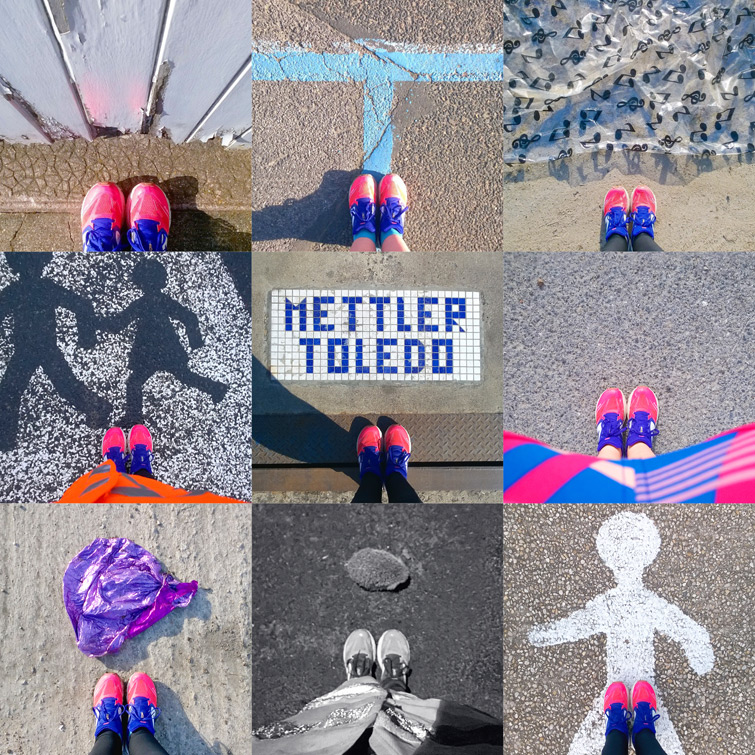 To win a pair of Kalenji Kiprun SD running shoes in your size (ladies size 36 to 42):
► Follow me on Instagram (or Facebook, Twitter, Pinterest, Bloglovin if you prefer)
► Leave a comment below
The lucky winner will be announced on August 27th. The giveaway is open for everyone worldwide: we're happy to ship around the world 🙂 Good luck!
The giveaway is now closed. Random.org selected the 10th comment as a winner. Congratulations Marion!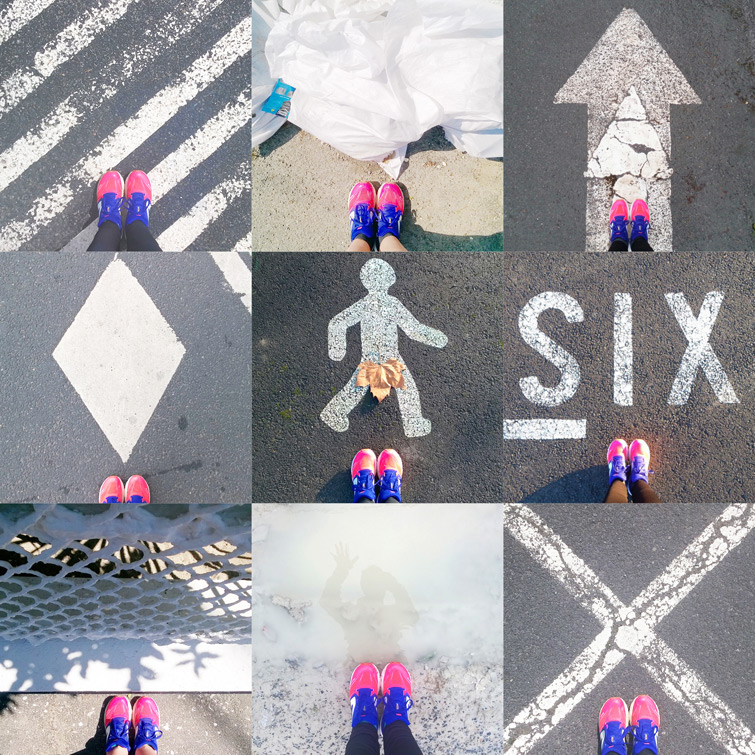 Kalenji kindly offered a pair of running shoes to 1 of my readers, but all opinions and pictures are my own. Merci Kalenji!