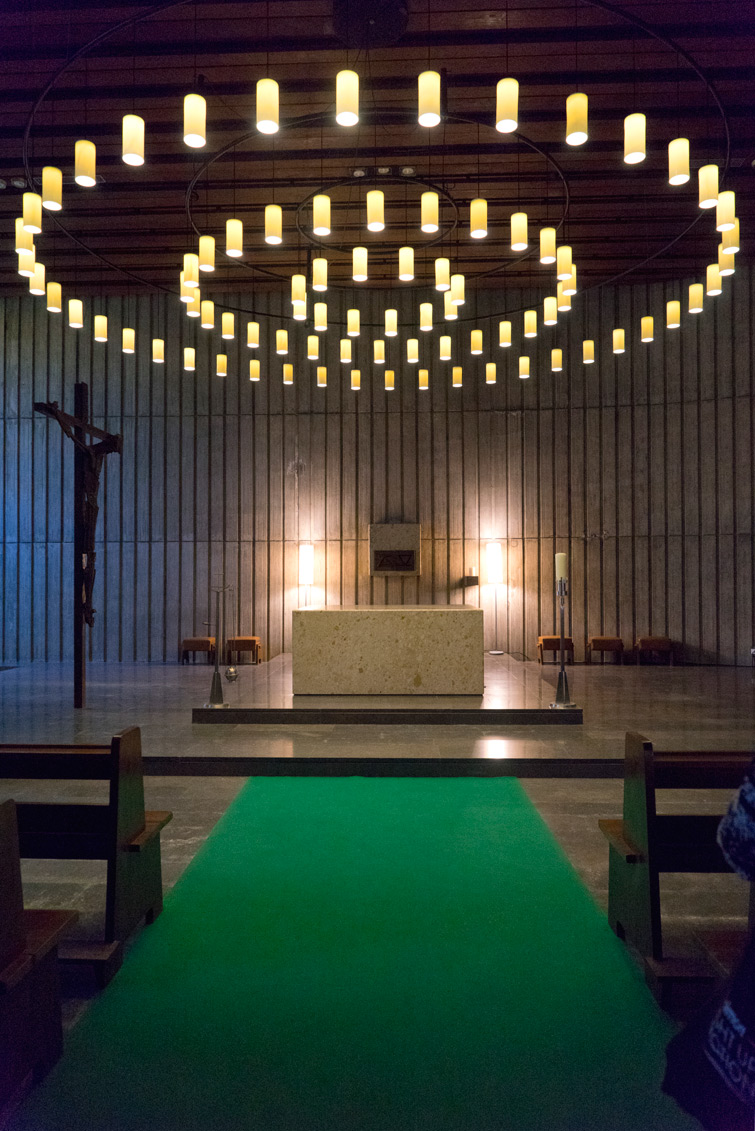 Santa & Cole is this brand that you know unconsciously. At least I did. Their street lights brighten several big avenues in Barcelona (and other cities) and their lamps and furniture reside in many homes, hotels and offices around the world. Santa & Cole actually don't design their products themselves, they are an editing company, which means they publish designs from others. Timeless, high quality pieces from well selected materials. That you instantly recognize once you flip through their catalogue.
During Sunny Design Days, we were invited to meet one of the founders of Santa & Cole, Nina Masó, at their headquarters at Parc de Belloch, a knowledge parc near Barcelona, that they acquired in 2003. The large parc and school building from the 1960s were not for sale at the time, but the Santa & Cole team somehow managed to become owners of the parc, which now focuses on communication and industrial design. The story of the building, a former school, and their intention to turn it into something good, totally hit home for me. Our own building, also from the 1960s, wasn't for sale either and look where we live now, twelve years later.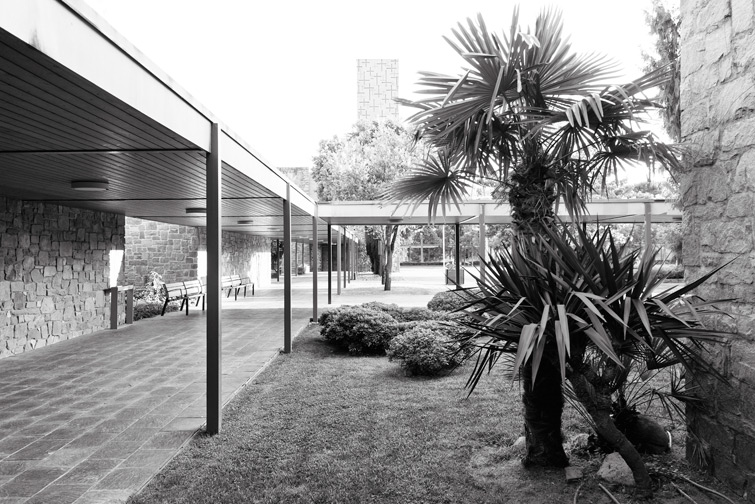 Parc de Belloch is a peaceful haven at 30 km from Barcelona, it's spacious and located on a hilltop, with wide open spaces, covered passages, large lawns and lots of pines and palm trees. The main building has a contemporary feel with a hint of midcentury. Inside, Nina Masó kindly introduced us to Santa & Cole, and their philosphy of editing other designer's designs. I loved how we got to peek into their creative workspaces, where designs in different stadiums of development where laying and hanging around in what used to be classrooms of the school.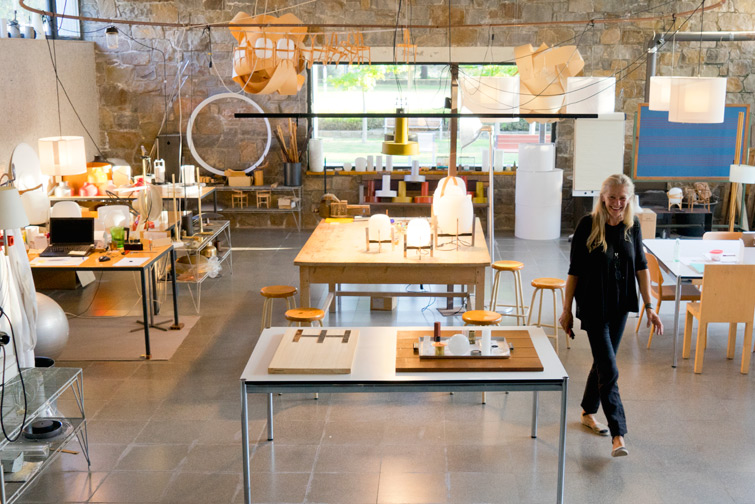 Speaking of hanging around: pinewood structures of the famous Santa & Cole Cestita lamp hanging from the ceiling: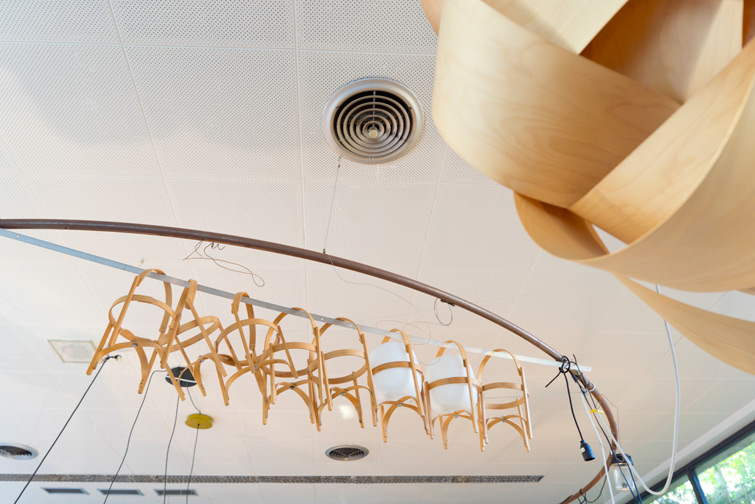 Everywhere in the building are small, or bigger details, that remind you of the previous function of the building, like this music ♬ blackboard: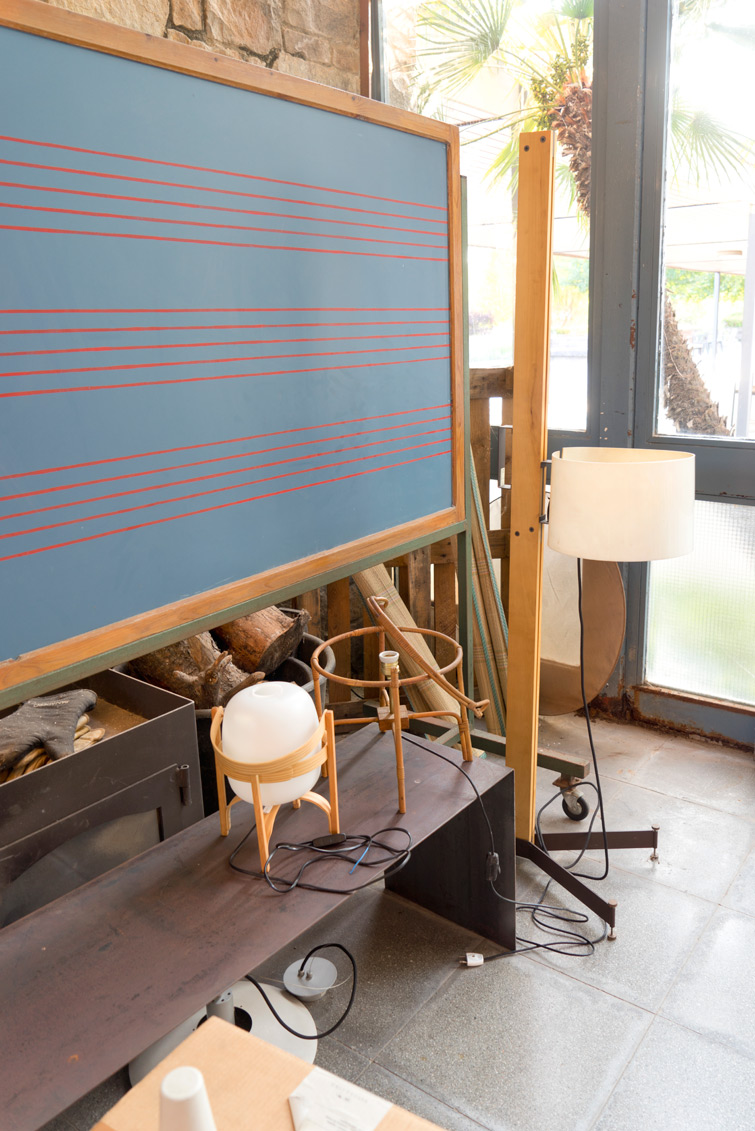 Cesta, Cestita and their metallic brothers and sisters: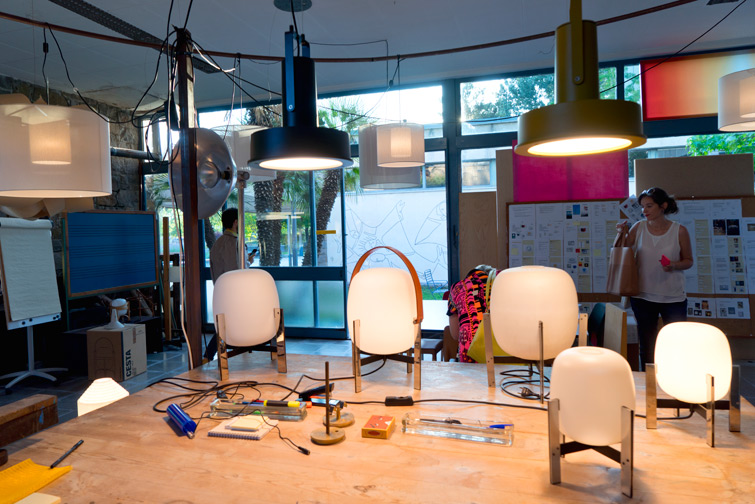 Prototypes of different lampshades: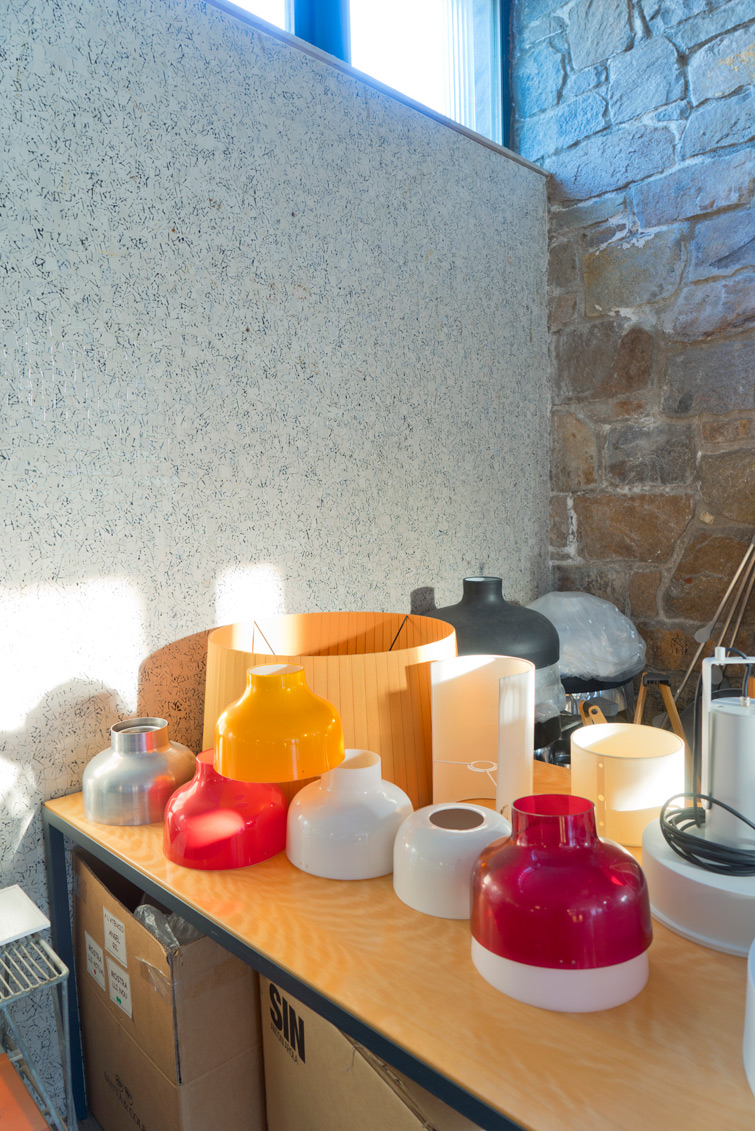 Below you see the M64 lamp by Miguel Mila, designed in 1964 and reedited in 2013. The new version features a very flat LED light that simply carries the lampshade. When you lift the lampshade you can easily take it off and change it for a different shade, like any of the designs on the table: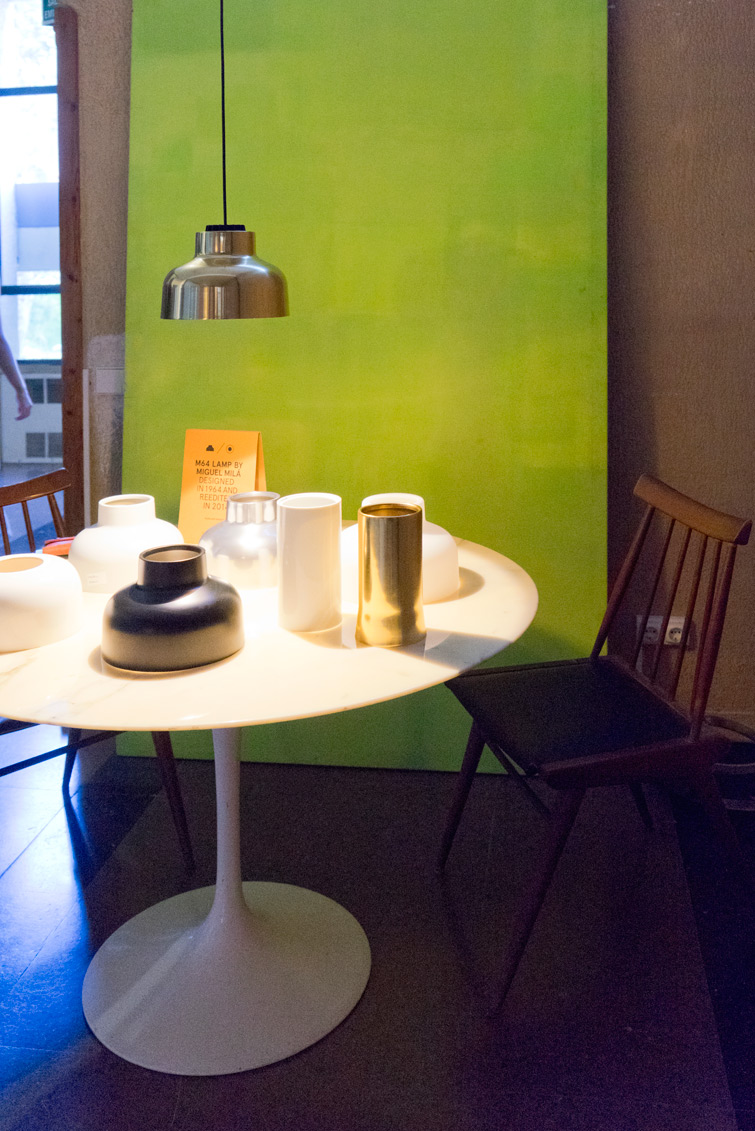 Big Leonardo lamps catching the golden hour light: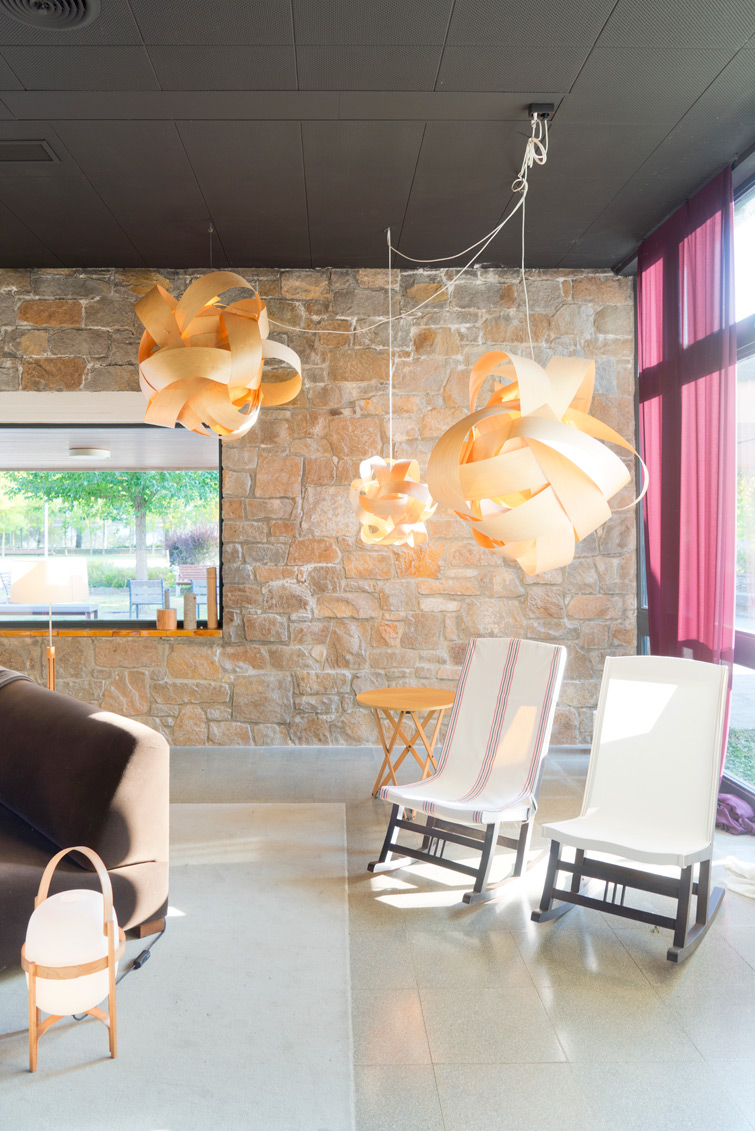 What's not to love: palm trees and wall art: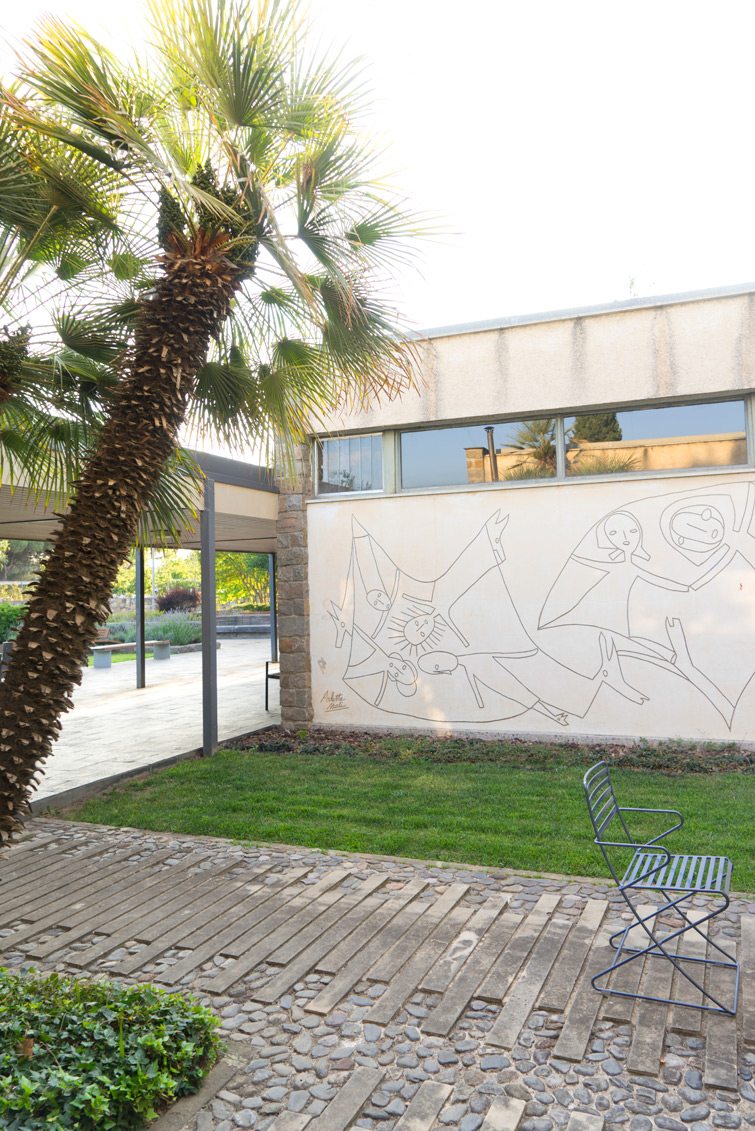 Another highlight of the Parc de Belloch, is the former church, that is not in use as such anymore. Nina told us she and the other Santa & Cole co-founders, used to go to church here when they were kids. Nowadays they get to work in this same place! The top image of this post is from the Cirio circular in the church. Don't you think it looks stunning?
The luxury of spacious offices and outdoor gardens, terraces and covered passages, at Parc de Belloch: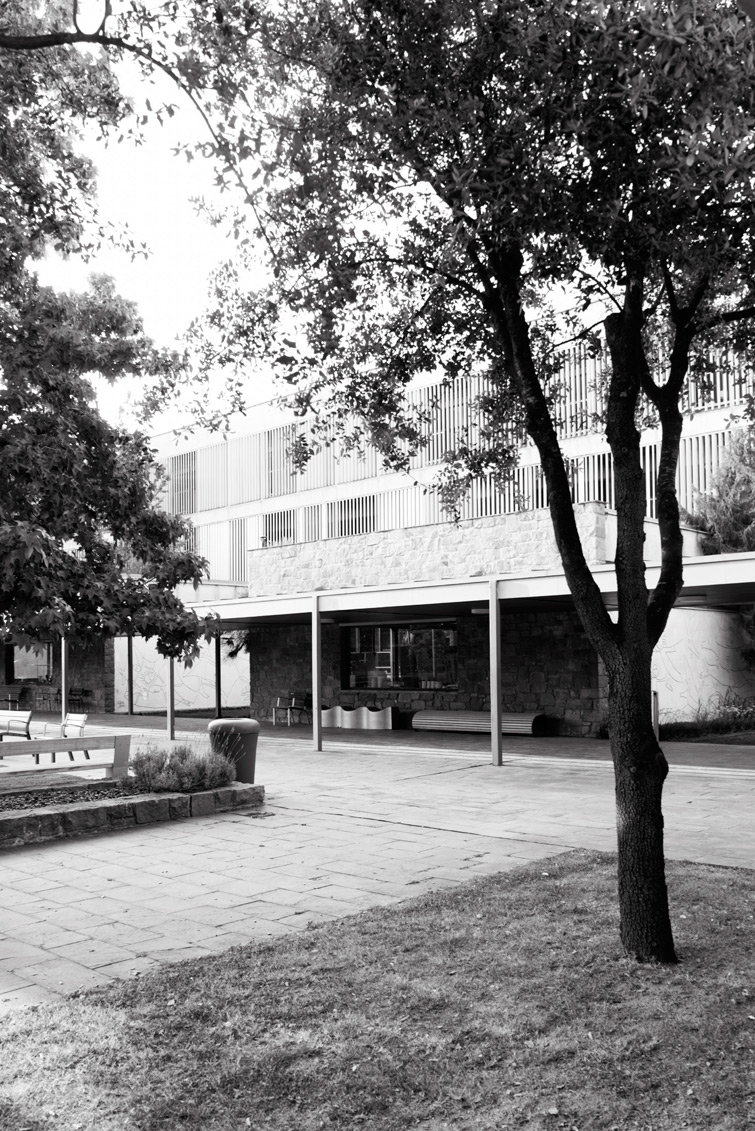 After our visit of the Santa & Cole headquarters, a long table with lovely food and drinks waited for us under the trees in the garden. The team of La Horta de Belloch prepared us beautiful locally grown, organic and vegetarian food which tasted so good. All beautifully displayed on and under Santa & Cole's Blancowhite table tamps: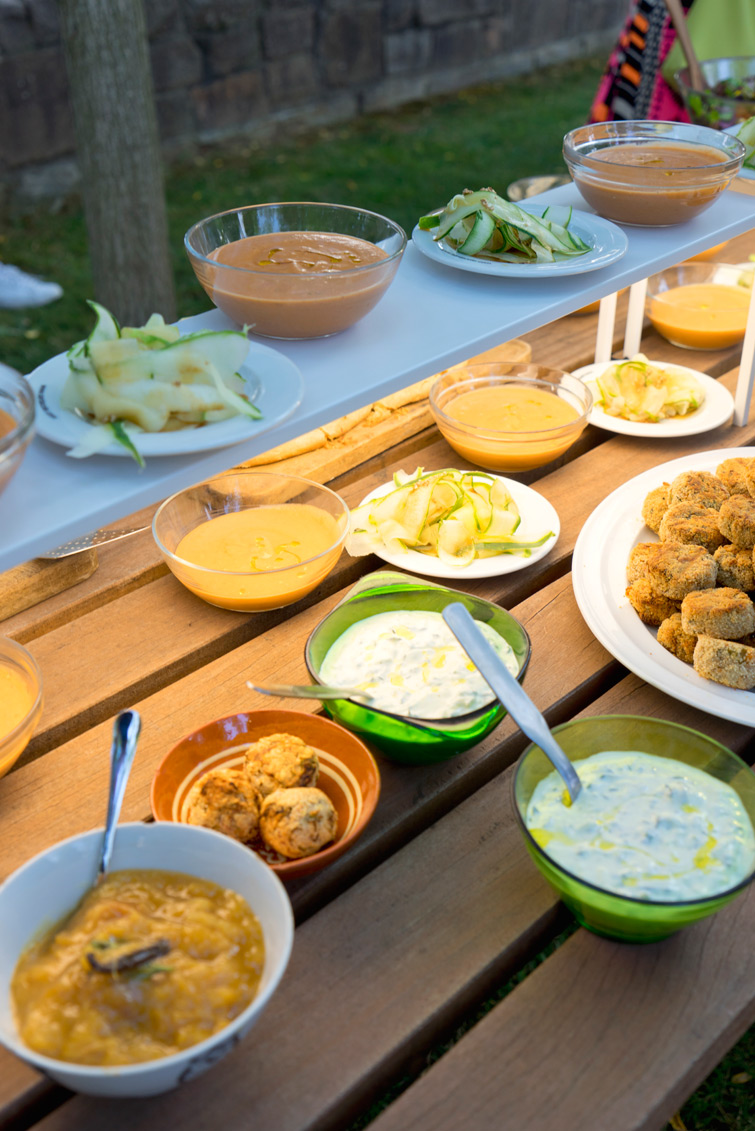 Al fresco dinner under the trees in the parc: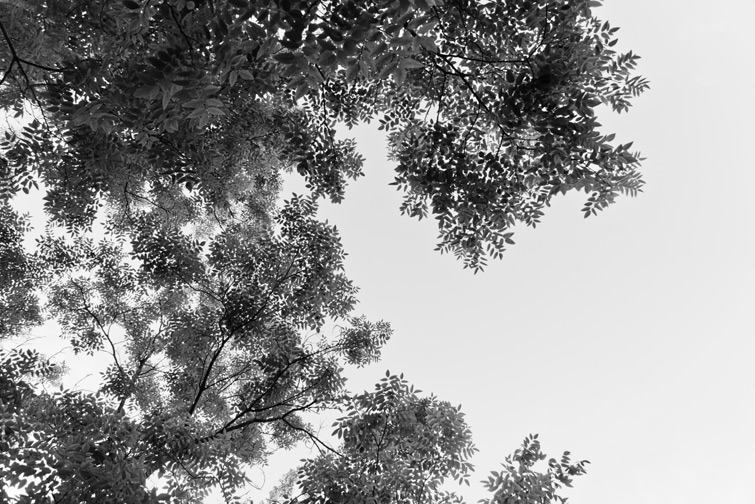 Flowers from the garden and sponge cakes wrapped in leaves (paired with apricot jam they were to die for!) Also served: fresh yogurt with myrtilles, homemade gazpacho, falafel with tsatsiki, a fresh cucumber salad, Spanish omelette, zucchini pie with goat cheese… and wines, craft beer and homemade ice tea to go with it. Yummm!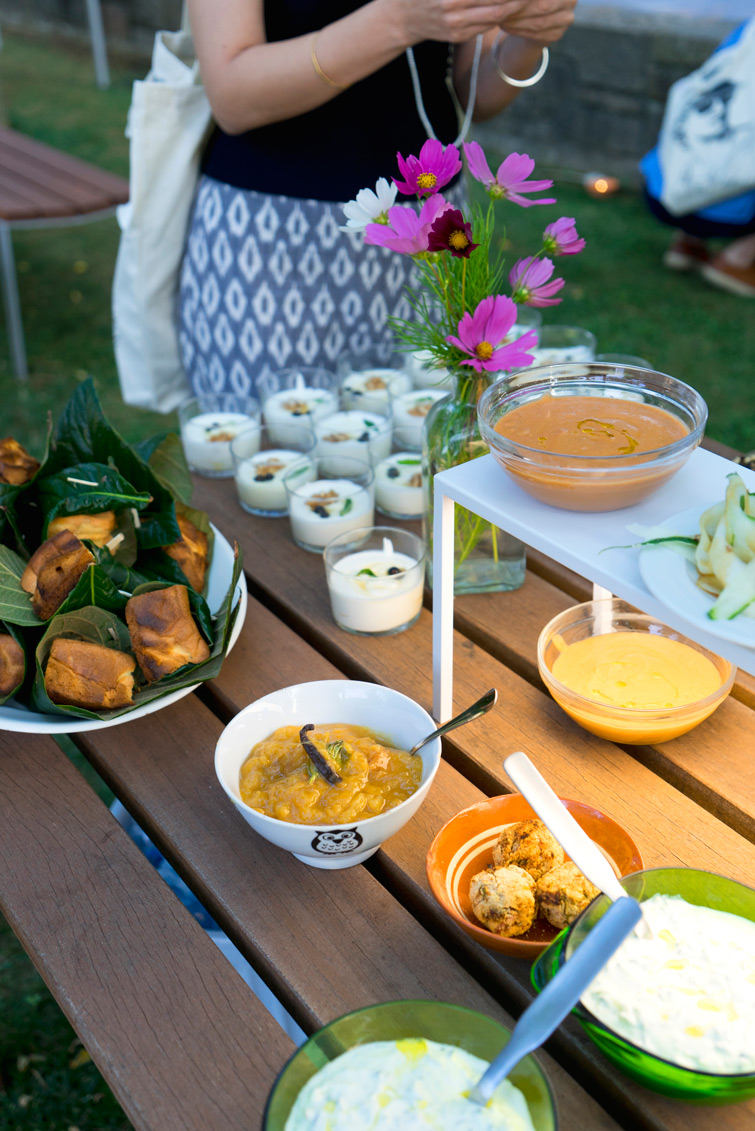 La Horta de Belloch is an agro-ecological project located in the heart of Parc de Belloch. All the vegetables are grown organically, without machines, collected by hand in the morning and slow cooked. Honest, simple and sooo good! I hope you can tell from the pictures, and if not: just believe me 😉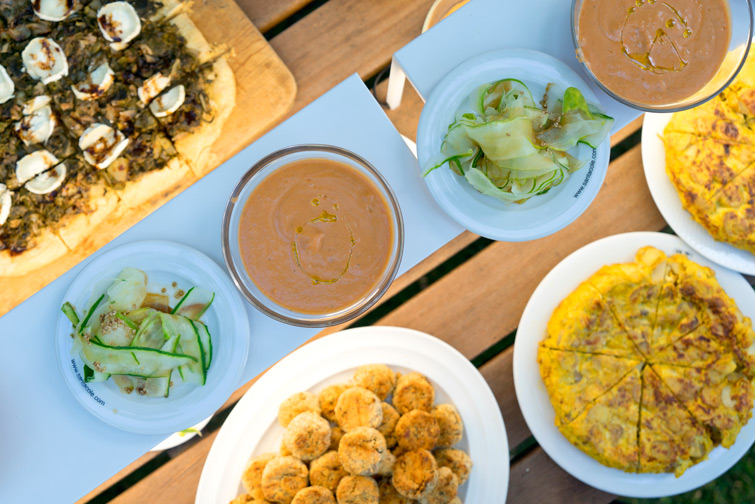 Muchas gracias Santa & Cole, Nina and Raquel and the guys from La Horta de Belloch for the memorable visit and dinner!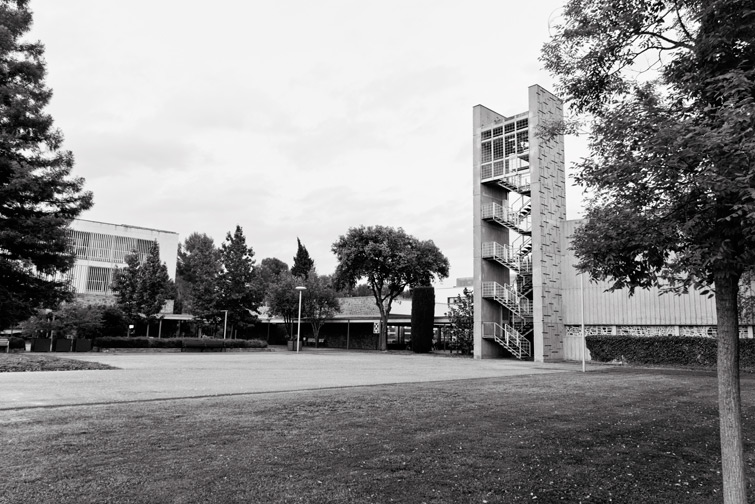 More photos from our visit on Santa & Cole's blog!