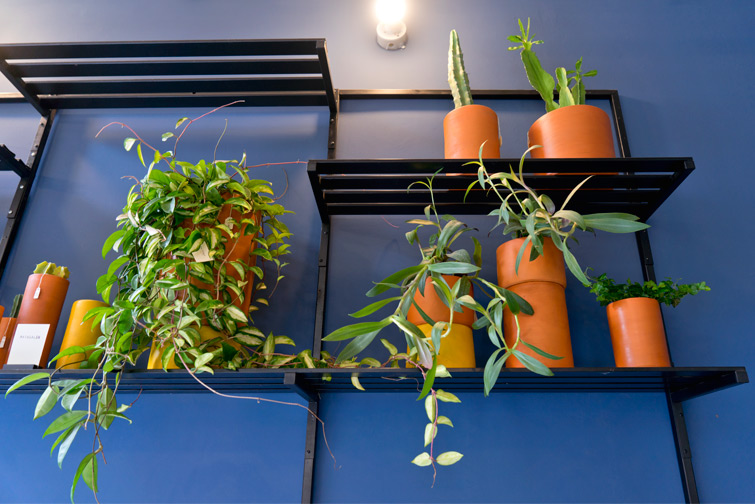 Plant-loving coffeelovers, I found THE place to go… if you are in Barcelona. This coffee place is called Satan's Coffee Corner and I stumbled upon the address when looking for the beautiful Matagalán terracotta pots. Matagalán's designer Caroline styled the entire coffee place with her creations. Don't you love how the terracotta pots and plants pop against the blue wall?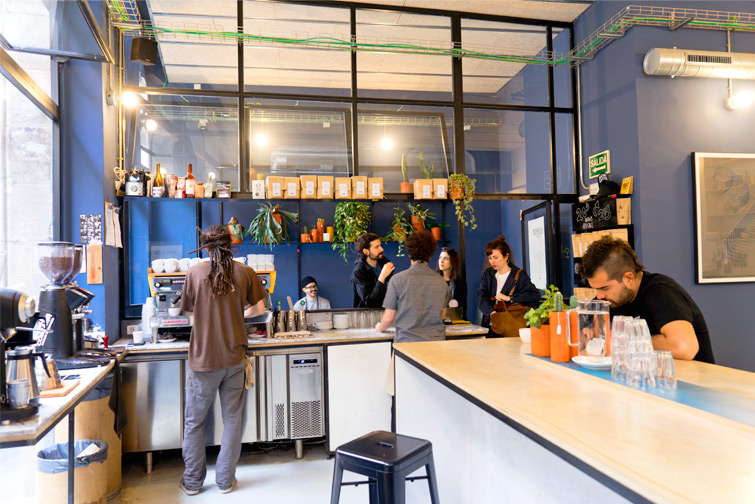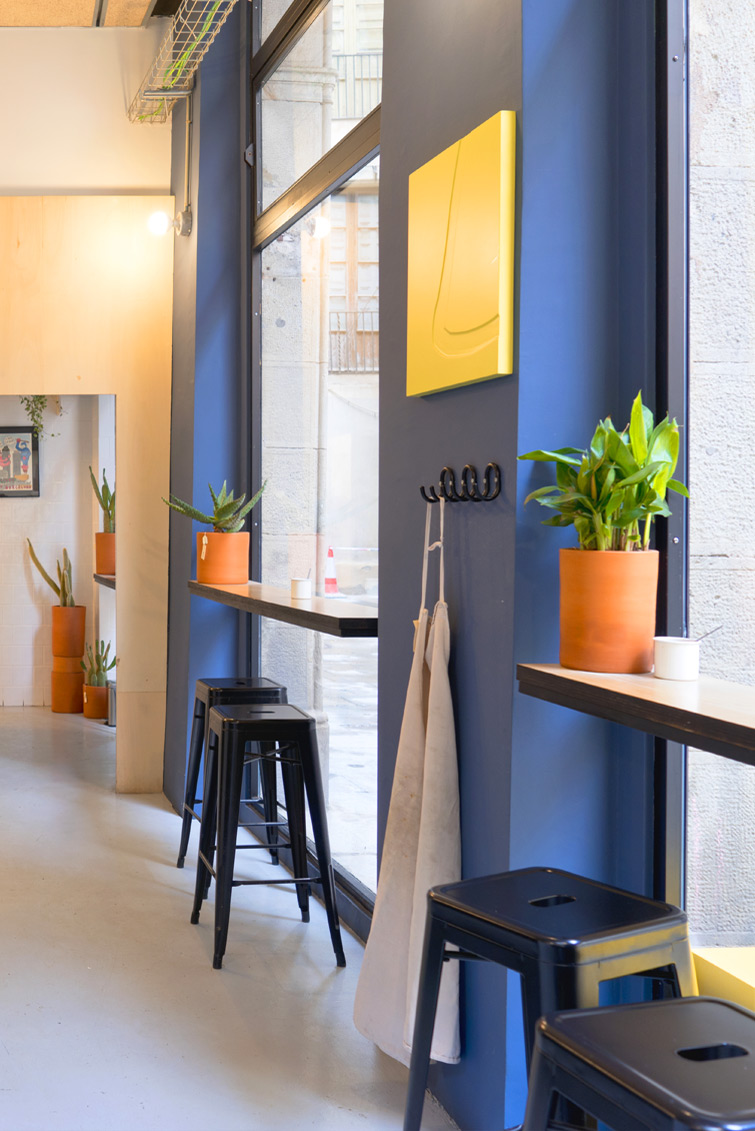 Satan's cookies: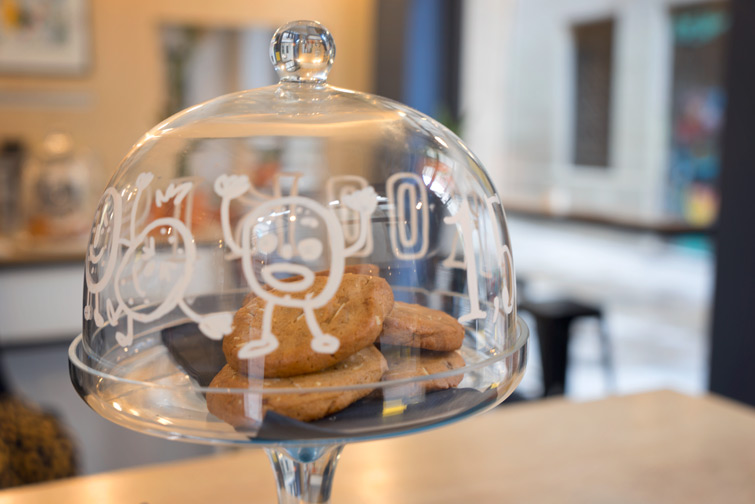 At Satan's Coffee Corner you can get the best (self-proclaimed) coffee of Barcelona and they serve different coffes like a V60 or aeropress. I ordered a simple and delicious flat white. Please note: no decaf, no wifi, no unattended kids. Cash only. Fuck Tripadvisor, fuck Yelp, aussies keep it quiet!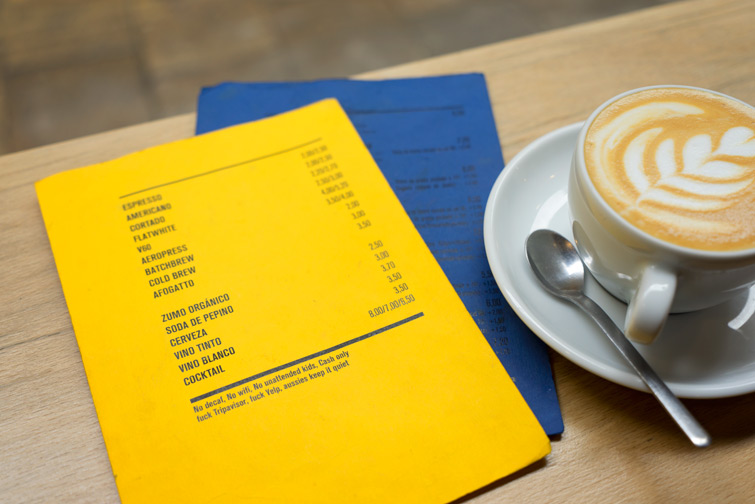 Satan's tools: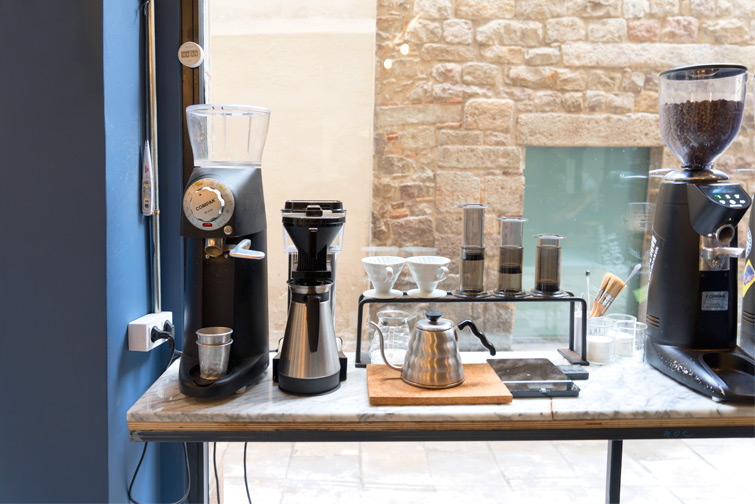 And right there… in the back…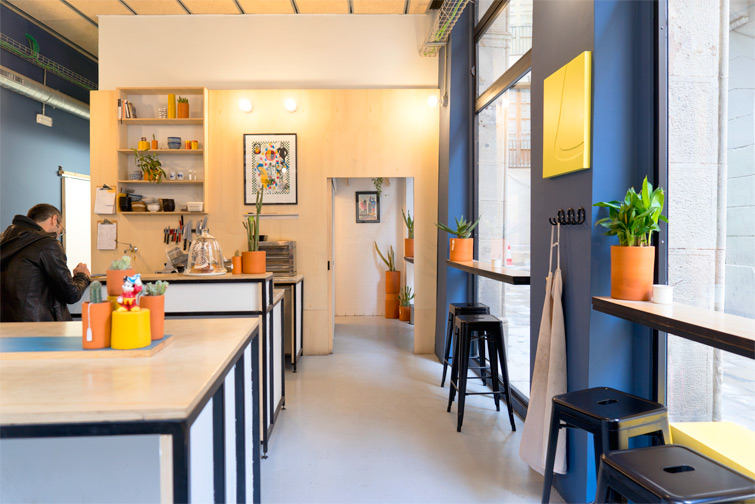 … a spiky & stylish bathroom corner: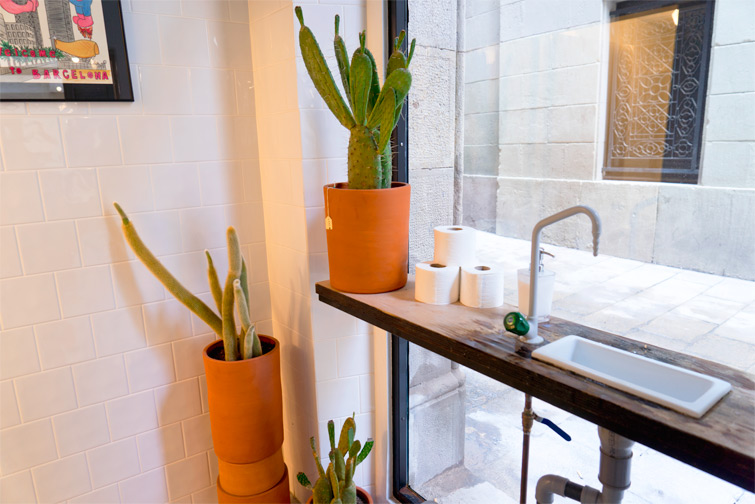 Satan's Coffee Corner /// Carrer de l'Arc de Sant Ramon del Call, 11 /// 08002 Barcelona, Spain /// +34 666 22 25 99
Open Monday through Saturday 8 am – 6 pm and Sunday 10 am – 6 pm.