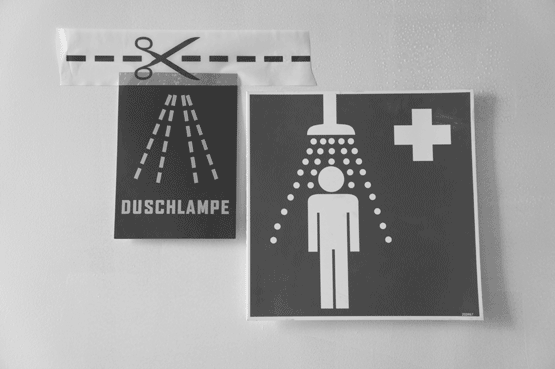 My sister decided to start sending me more snail mail. She told me I should write about it on my blog. So I will! Always listen to your little sister!
This Duschlampe card came with some creamy chocolates she brought home from Hamburg. I have no idea what this card is about, beside from "shower lamp". When I scanned the QR code on the back it went straight to the movie trailer of a German feel good movie called Kokowääh (coq-au-vin). It's about a man that finds an 8-year old girl on his doorstep with a letter that tells him she's his daughter. He doesn't know how to be a dad… you feel where this is going ;o)
Anyway, I stuck the card on our bathroom door near the emergency shower sign. Our bathroom itself is actually quite an emergency. And on top of our renovation list. I cannot stop pinning beautiful bathrooms on our new bathroom Pinterest board…
Have a great weekend!