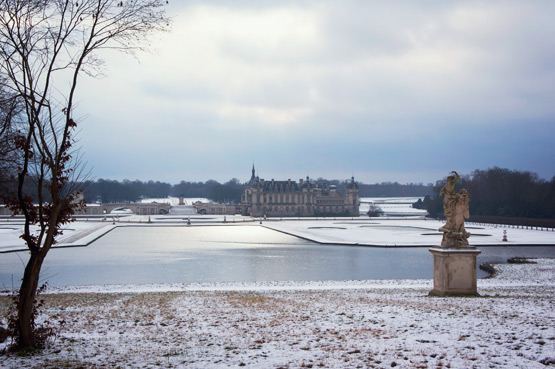 The Chateau of Chantilly seems to be the favorite spot of many fellow Isariens. All the people I've met for Styloise mentioned it. Chantilly is actually Versailles' lesser known little brother and is at only 10 minutes from our home.
We come here often for a walk around the famous racecourse or through the primal forests. Or we visit the Musée Condé with it's extensive art collection ( second after the Louvre! ) and the precious library. I can't get enough of the portrait paintings in the portrait gallery: the faces are so quirky, detailed and unique!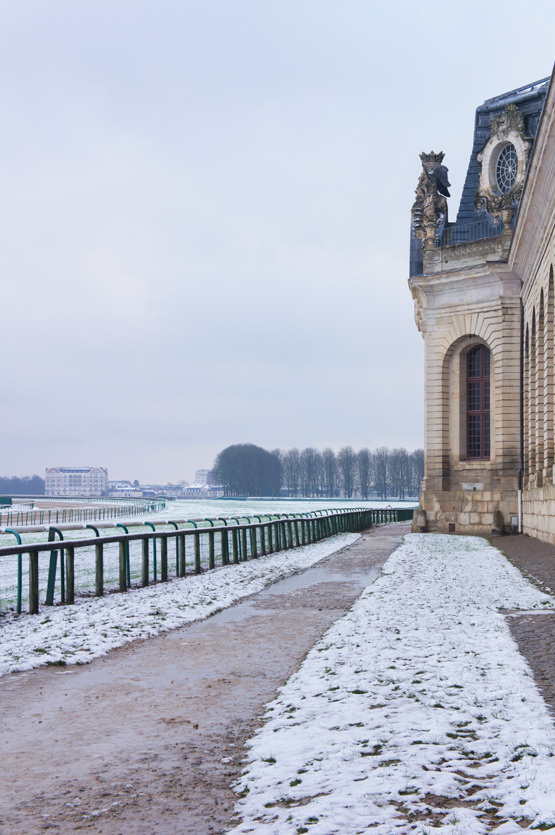 Walking around the racecourse, where many kiters practise their skills, is always fun. If you love horses ( like Rose! ) you should definitely visit Chantilly, as it's known as the Horse Capital. The Living Horse museum is famous for its horse shows and its expertise in Haute-Ecole training.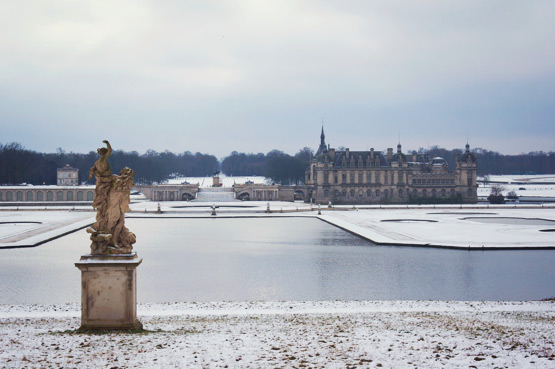 Chantilly covered in snow is extra magical… and even a bit romantic: