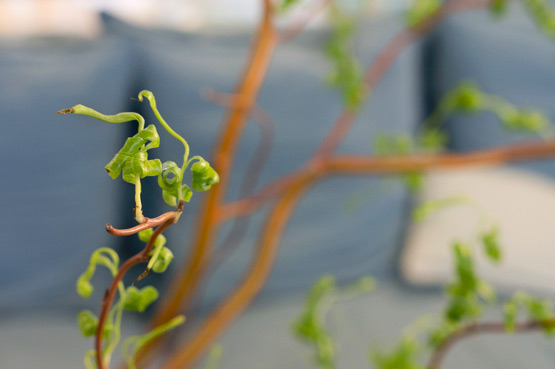 With a new Urban Jungle Bloggers challenge launching tomorrow, I currently watch the world through my urban jungle glasses (even though they're pink…). I see greens everywhere. I'm so very ready for spring, especially when it's cloudy and grey like this week in Paris. The other day I spotted these springy branches at Merci. I have no idea what these are, but I really like their glossy rolled leaves: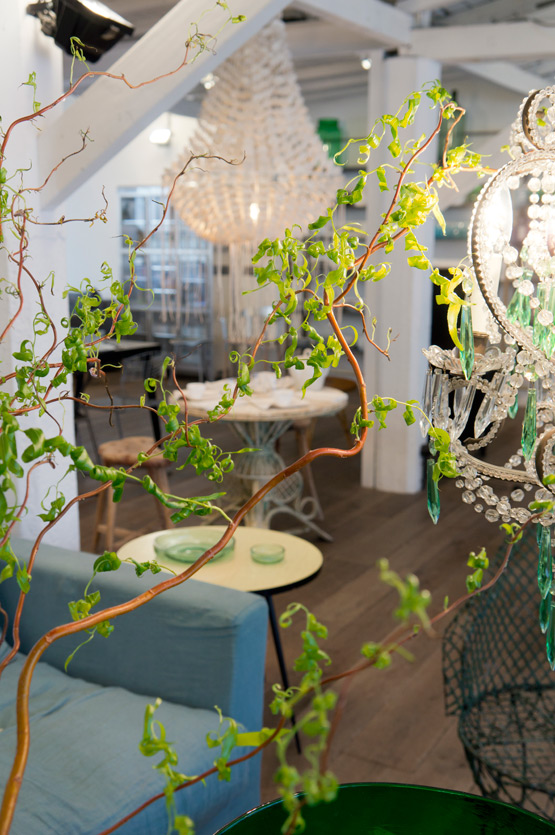 And do you see that little white table with the giant chandelier, in the back?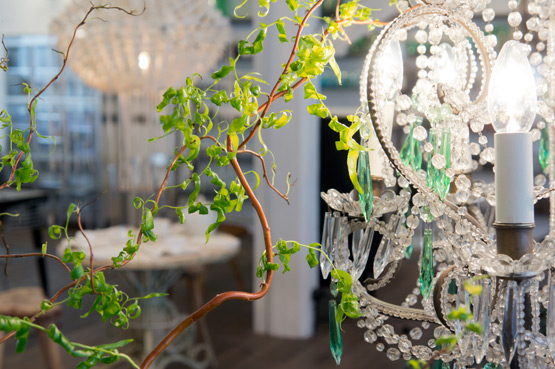 It looked like this: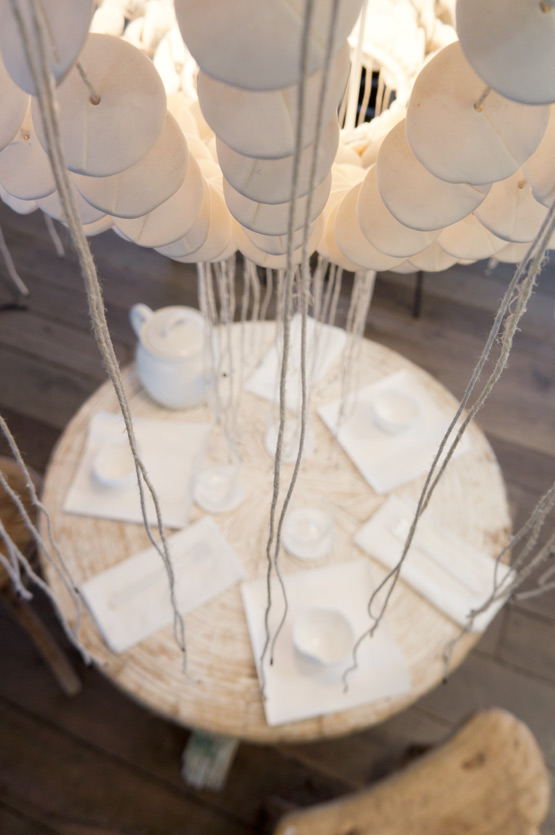 Although this style is a bit too rustic for my taste, it reminds me of having lunch outside, in the shade, under a tree. Simple as can be! Bring it on spring!