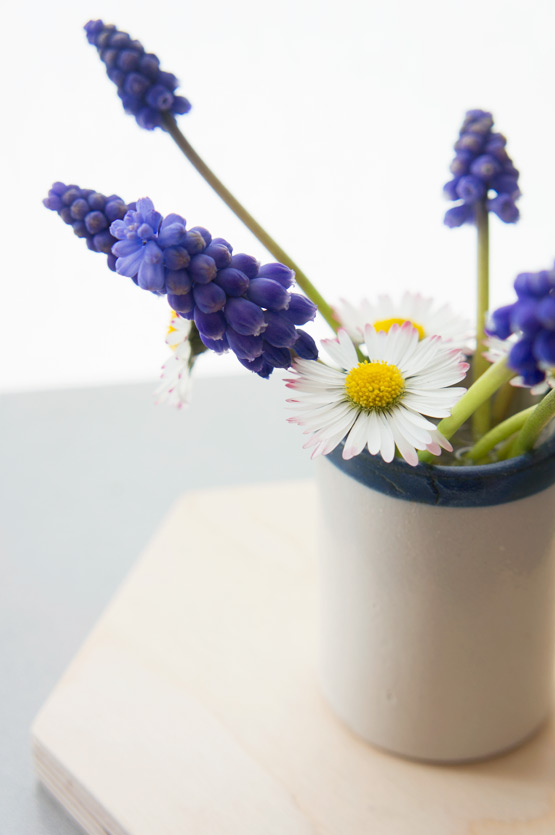 In our house a few grape hyacinths in a blue rimmed shotglass means spring has officially started. Back in the 80s my Dutch neighbor used to drink his gin from one of these pottery shot glasses. But in the early spring his wife dressed his favorite glass with some grape flowers.
Many years later I found a set of these little shot glasses at a flea market and decided to reinstate this spring tradition. So here we are again: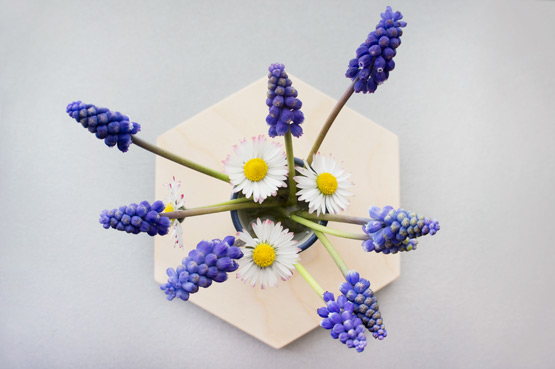 I "stole" these grape hyacinths from someone's garden (don't tell him!) and added a few daisies from our own yard. Today they are residing on my desk and make me happy :o)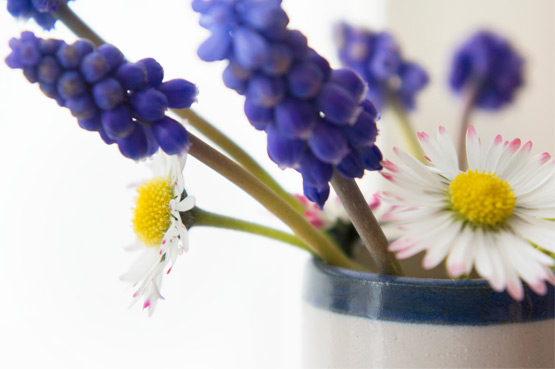 Anything looks good on these super soft wooden coasters (handmade by my dad). I also used them here and here.