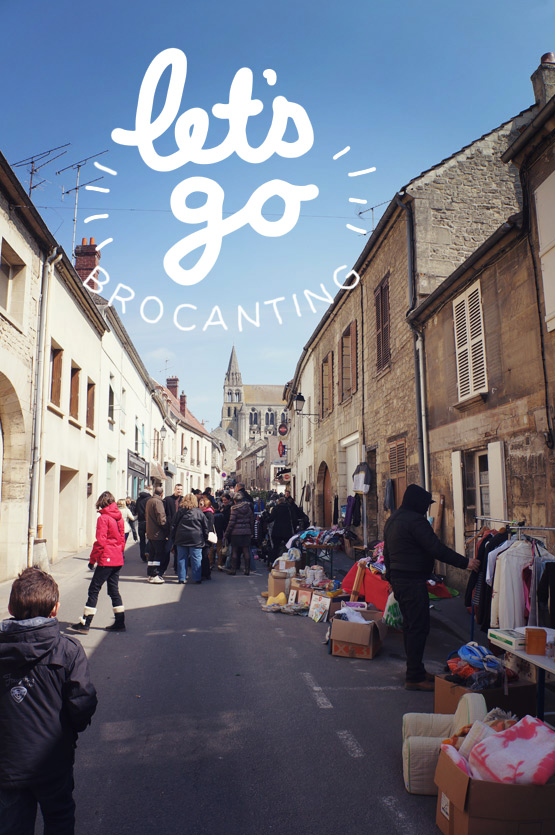 My favorite season started: brocante season! Visiting a flea market on Sunday is like a national sport here in France. After visiting numerous marchés aux puces, I must admit that I became quite addicted to the art of junk hunting. It's a nice opportunity to visit new places in the Oise, discuss (or negotiate!) with locals and maybe find that one thing that I've always wanted but didn't know I needed.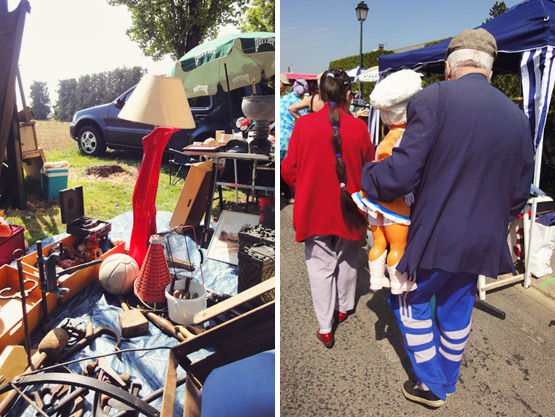 The best online resource to find out if there's a marché aux puces going on somewhere nearby is vide-greniers.org. The site really hurts my eyes, but has very up-to-date info on brocantes all accross France. You simply select the region or département of your choice and off you go. I always prefer the vide-greniers (empty your attic) over the brocantes, because it's more exciting when there are less professionals selling their overpriced antiques. Simply strolling around the streets, watching people and their old stuff… aahhh I love Sunday mornings!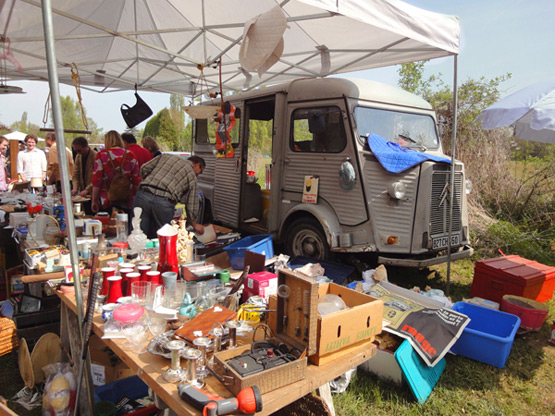 My best find ever was a pair of near new Ann Demeulemeester riding boots for 10 euros. Unfortunately they were too small for me, so they were sent off to a lucky Australian eBayer…
Do you like visiting flea markets? And what's your favorite brocante treasure?