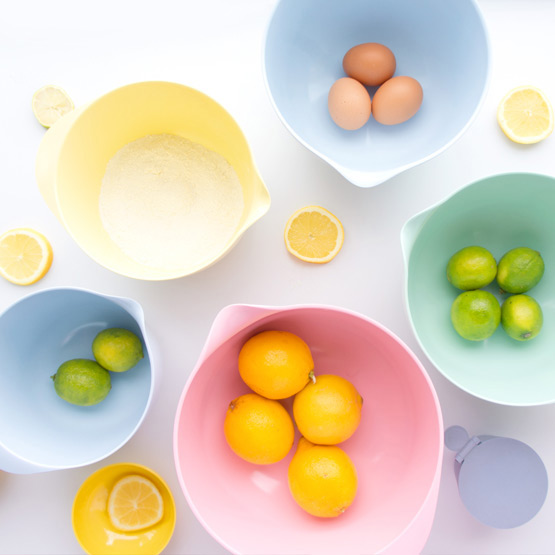 When life gives you lemons… or when a styling project leaves you with a basket of lemons: make lemon pie! That exactly what I did when I didn't really know what to do with the lemons I used in the IKEA Go Green photoshoot. There's only so much lemon water that you can drink in a day, right?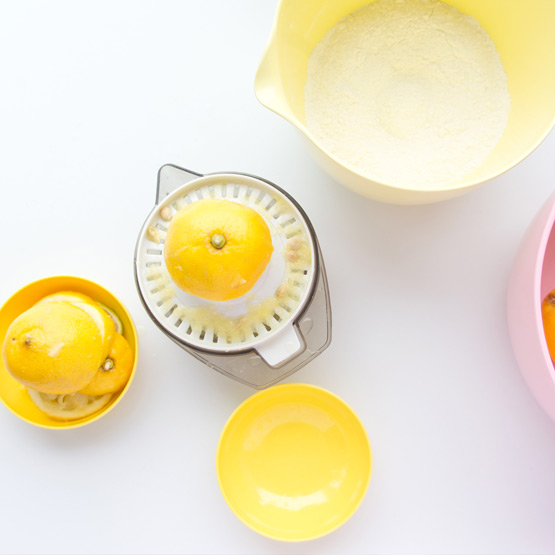 Ever since I had this Saturday job as a teenager at a meringue factory (yes they exist!), I haven't eaten a single meringue. But a sugarfree option sounded like a fun challenge. This is my very first lemon meringue pie and because I had lots of fun making it (and instagramming about it) and it turned out pretty good, I wanted to share my recipe. I can tell: the filling is very delicious!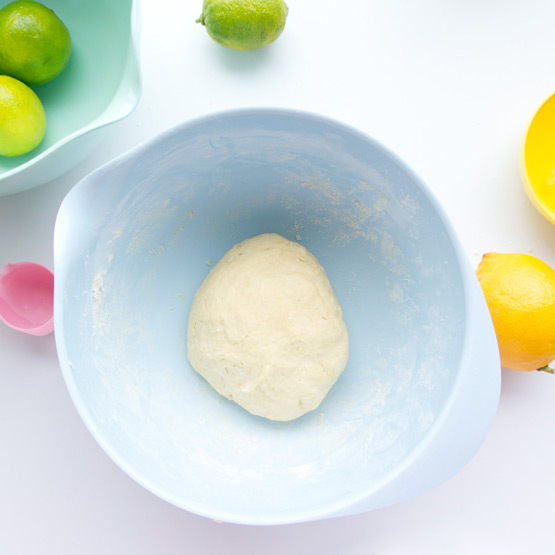 First, start with a simple pie crust. I went straight to The Lemony Goodness and rushed the pie crust and that was not a good idea. It's not as tasty as it should be. I simply mixed flour, butter, 1 egg and some sucralose and baked it for 25 minutes on 175°C. But you can make it as fancy as you like.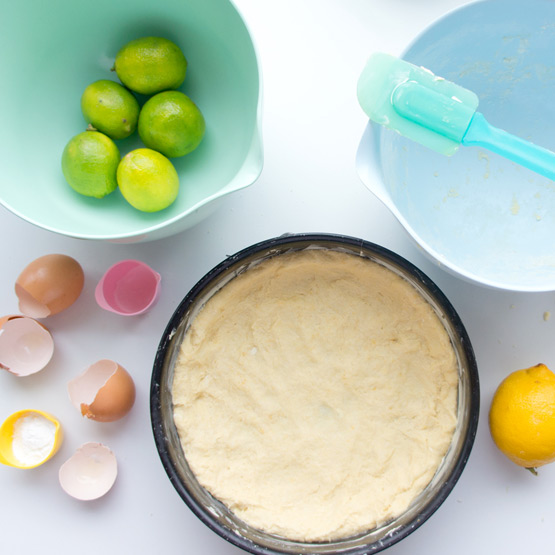 Oh and by the way I love using my Rosti Mepal Margrethe bowls. These melamine bowls were a kitchen staple in my mom's kitchen, but my husband, the chef at home, only uses professional stainless steel bowls and I cannot get used to them. Now that I'm baking sugarfree treats more often, I wanted my own mixing bowls with their clever anti-slip ring. In bright & beautiful colors of course!
My bakerella sister offered me a set for Christmas and Rosti Mepal sent me their new tower set in retro colors. I love the sturdy melamine and the clean & practical Danish design. To me it's obvious why these bowls celebrated their 60th birthday last year 😉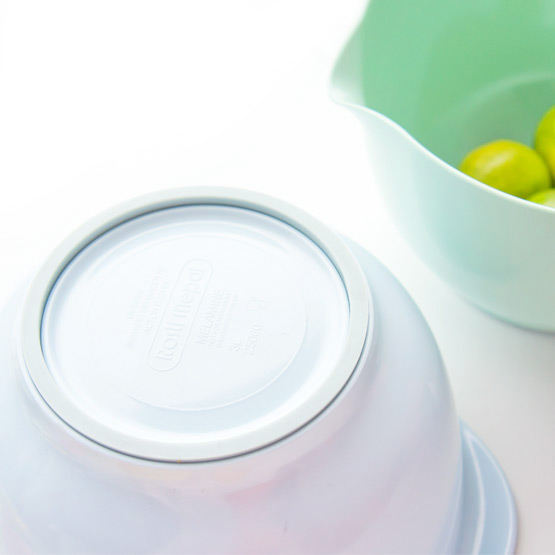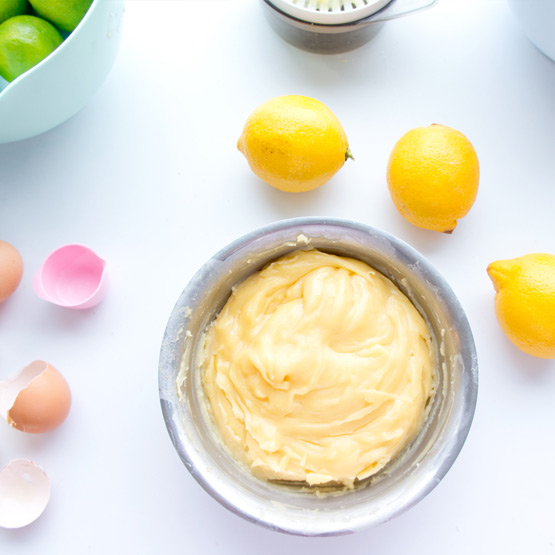 Now let's get on with The Lemony Goodness filling:
► 12 tablespoons of all-purpose flour
► 2 cups of water
► 1/3 of a cup of lemon juice
► 3 egg yolks
► 3 tablespoons of butter
► 1 1/4 cup of agave syrup
Mix the agave syrup and flour together and warm it au-bain-marie. Add the two cups of water. Combine egg yolks with lemon juice and beat until well mixed. Add this to the rest of the agave mixture. Cook over boiling water au-bain-marie until it thickens (it took me about 20 minutes). Add the butter and pour mixture into the pie crust, and let it all cool.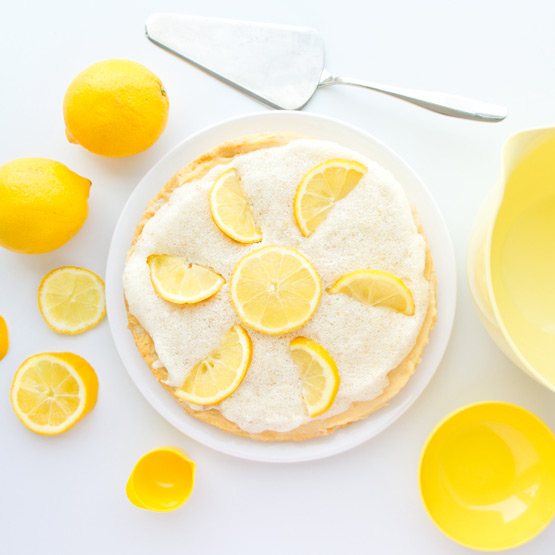 The "Meringue" topping:
► 2 tablespoons of all-purpose flour
► 2 tablespoons of cold water
► 1/2 cup of boiling water
► 3 egg whites (I used the ones left over from The Lemony Goodness)
► 6 Tablespoons of agave syrup
► 1 pinch of salt
Mix together the flour and cold water in a saucepan. Add boiling water, and cook, stirring until clear and thickened. Let your mixture sit until it's cold. Now wbeat the egg whites until foamy and gradually add the agave syrup and beat until stiff and add the pinch of salt. Gradually beat in the completely cold flour mixture. Spread meringue over cooled pie filling and then bake the whole thing at 175°C for 10 minutes (or until the top is lightly browned). Decorate with some slices of lemon.
Bon appétit!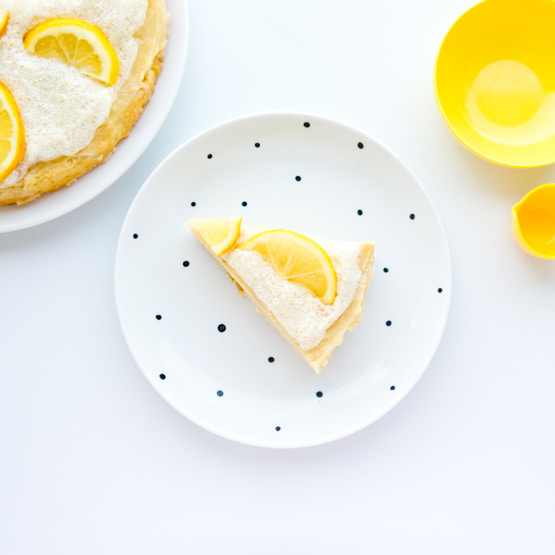 A set of 3 bowls was sent to me by Mepal Rosti (they also carry durable tableware (servies in Dutch), but all photos and opinions are my own. Merci Rosti Mepal!
Recipe freely inspired by Easy Sugar Free Recipes.