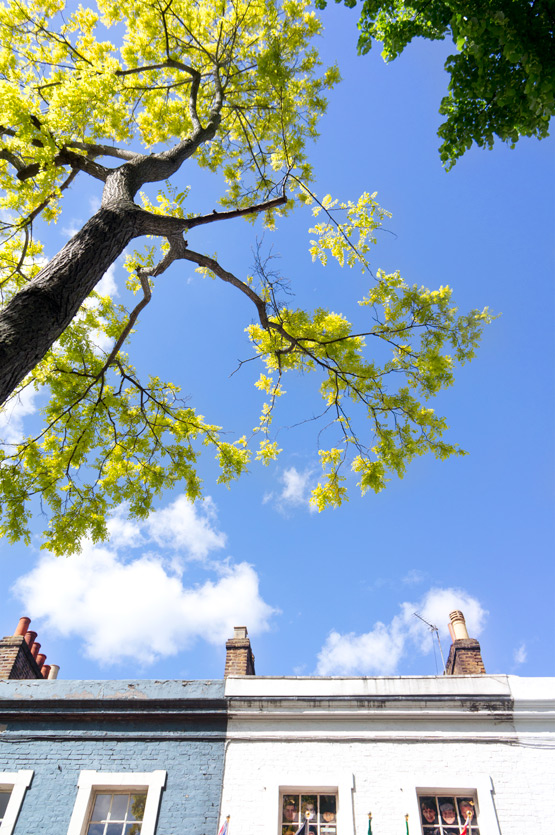 Our French weather man a.k.a. Monsieur Météo predicted a rainy weekend in London, but I was very very lucky: as soon as my Eurostar arrived at Saint Pancras station last week the sun came out and didn't disappear until I left four days later! Super convenient, because what I like best when visiting a city is walking around. Preferably all day and without an umbrella 😉 While my feet hate me for that, my eyes loved it: especially when walking around Notting Hill. I know there are already so many pictures of the colorful houses in this part of town, but I just couldn't help myself. Sunshine & color simply make me happy.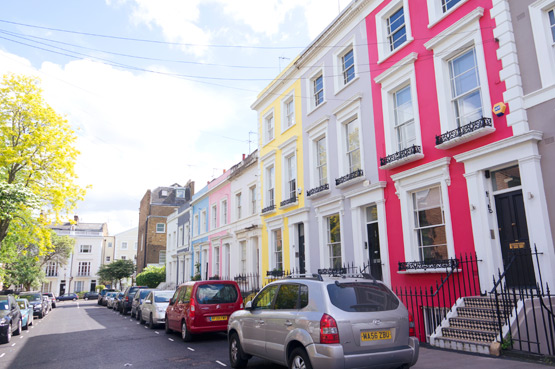 I first spotted these polka dots on Blogtacular speaker Joy Cho's feed and accidentally walked passed "her" house: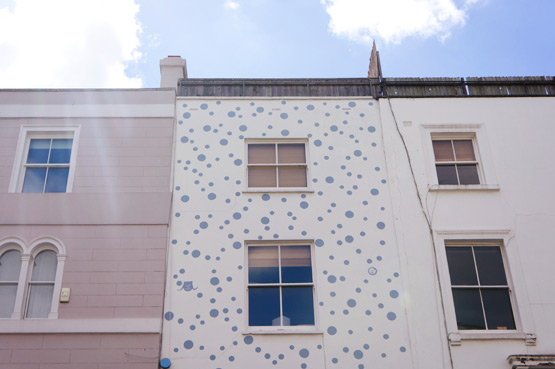 And I found so much more color, I hope it makes you happy too: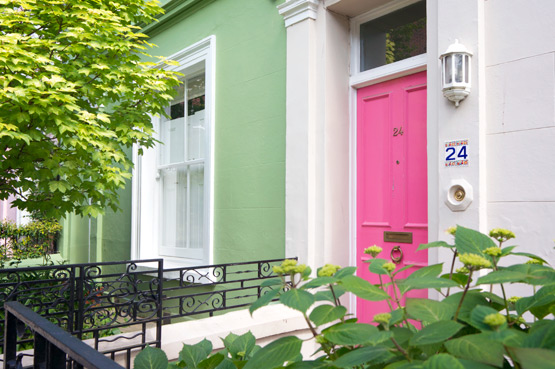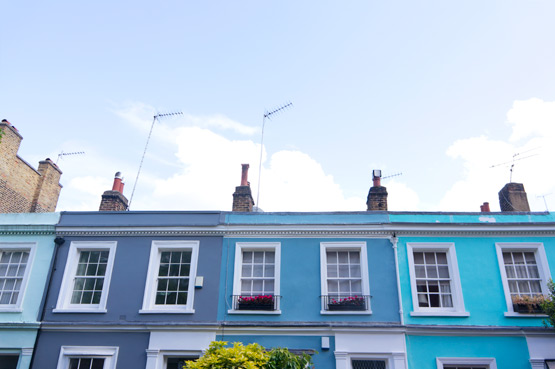 Looking through a beautiful fig tree in this front yard: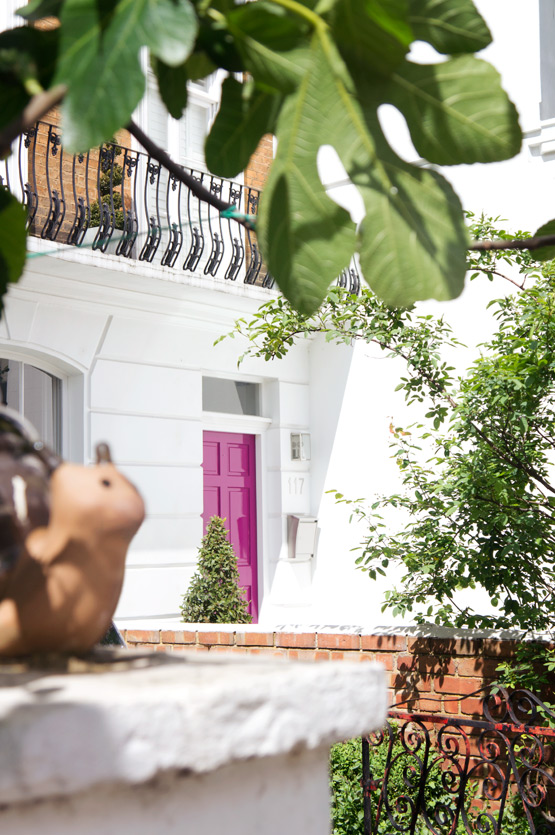 And a beautiful platan tree: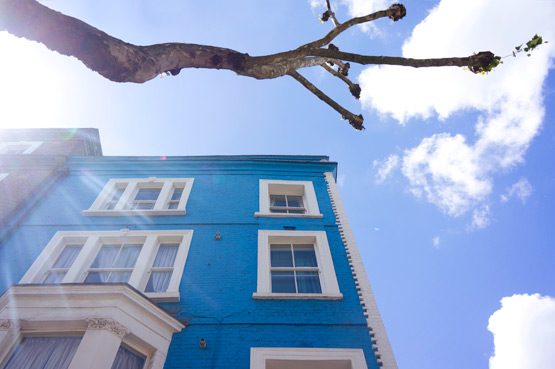 sweet spring foliage: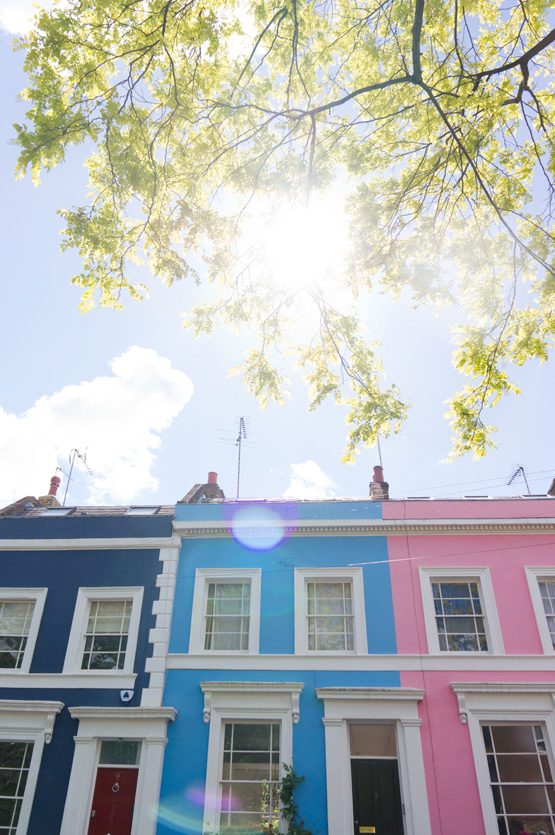 wedding cake pastels on top of the Notting Hill: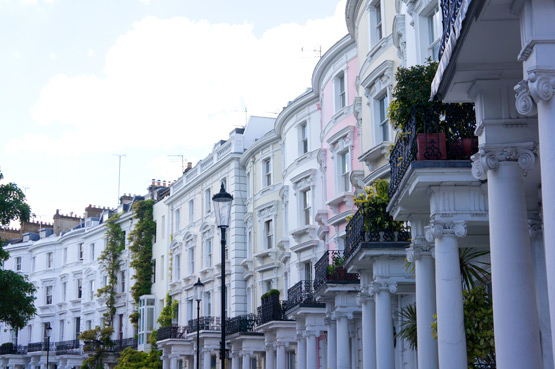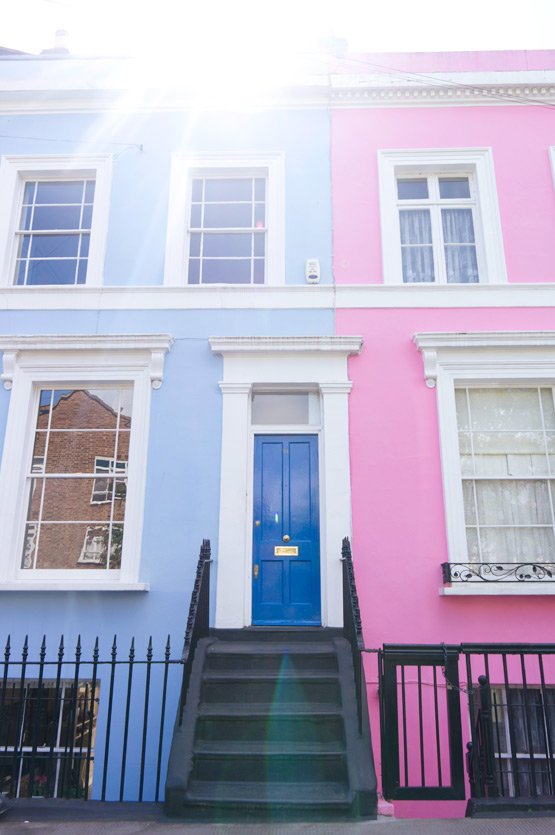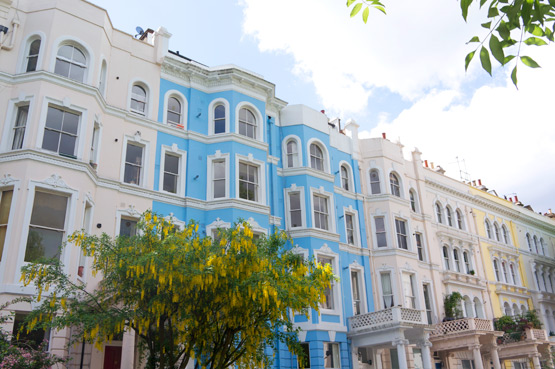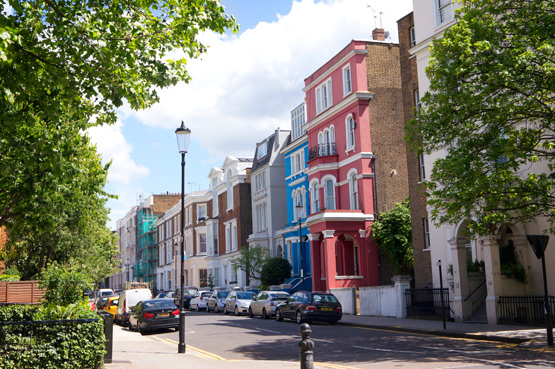 And this last picture of the famous Portobello Road. At the very end of this road, passed the tourist shops and the Spanish institute, I found this very nice shop that fitted our next Urban Jungle Bloggers topic perfectly: greens in cafés, restaurants or shops. I asked if I could take some pictures and they agreed, so that's what I'll show you here on Thursday! See you soon!