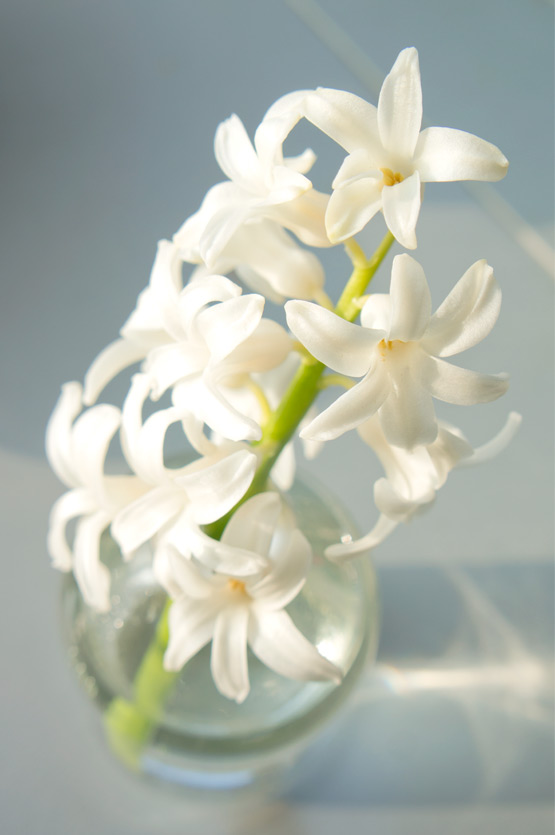 While half Europe is still covered in fog, you can find me at the Inner Interior today. The lovely Jocelyn asked me to style a vignette for her brand new series called the Voice of a Vignette. Merci Jocelyn!
You may also want to check out Jocelyn's instagram, where she shares many pictures of her dandy whippets: Coolwhip and Popcorn. I met them in Paris last year and still can't get over their grace and kindness. Can you believe Popcorn chooses to relax like this? No stylist involved?
And yes, please bring back the scratch 'n sniff stickers, or "scented internet", because this hyacinth, picked in our garden, smells so good! I wish you could smell it too!