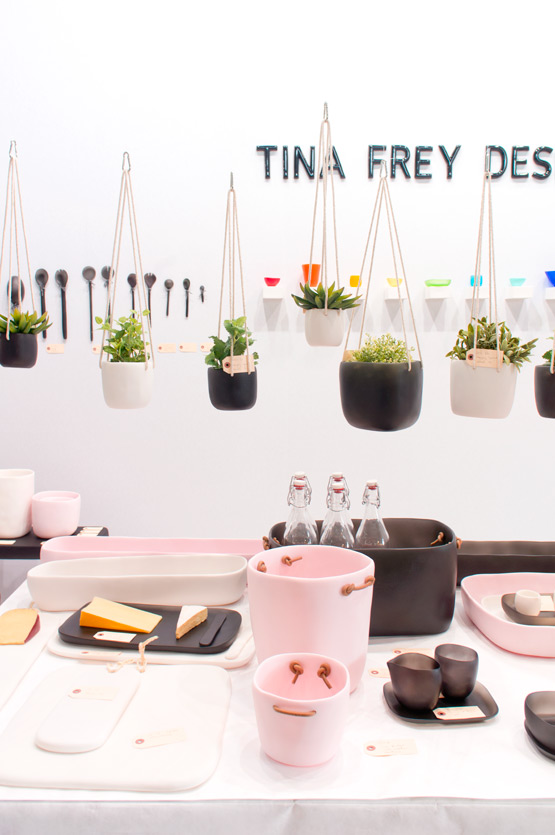 Oh yeah I have more pictures from Maison & Objet! Last January I fell for the bright colors of the resin planters from Tina Frey Designs. This time I was really surprised: the entire stand was soft and fuzzy: black, grey, white… and pink!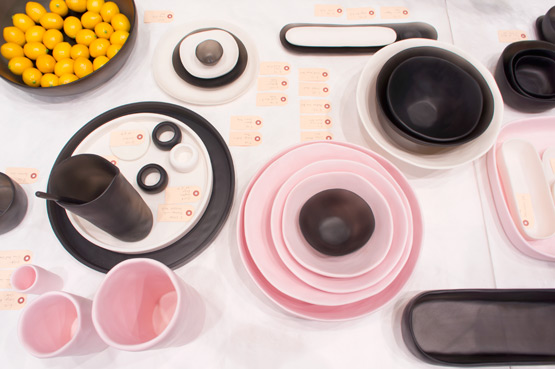 Very different colorwise, but with the same sensual feel of resin and a handmade look. And a new fun touch: little pompoms! A reference to the bunny Tina Frey Designs uses in her identity as well.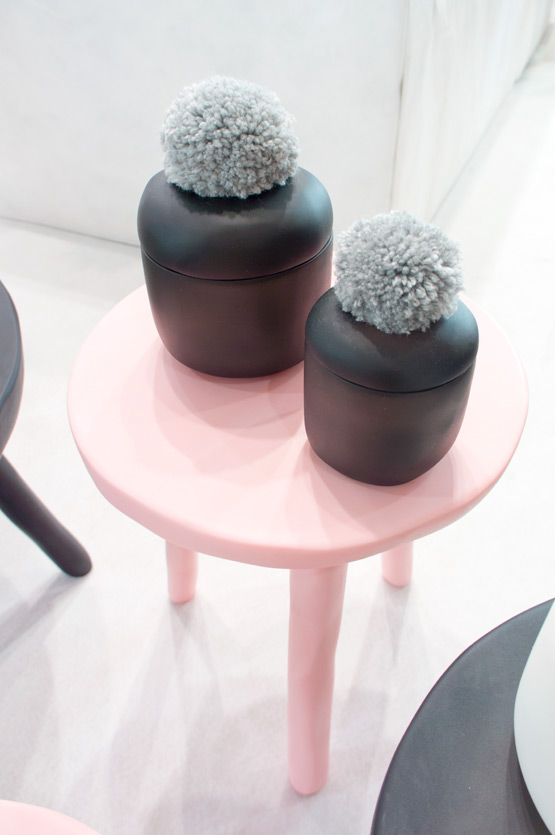 For the new fall 2014 collection, Tina was inspired by winter: Falling snowflakes on cozy pom pom hats and Blushing cheeks in the cold. Personally I really love pom poms: I have a Pinterest board dedicated to pom pom beanies and even pin them in the middle of the summer 😉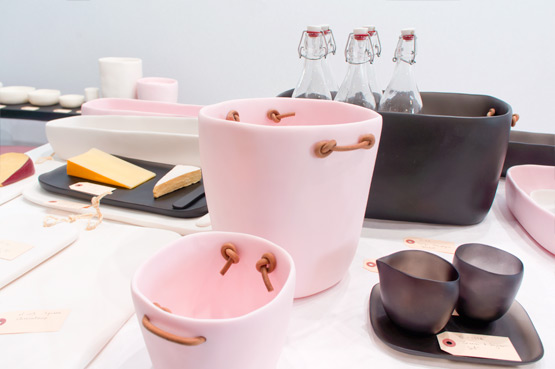 What do you think? Do you like this new pale pink color? As an Urban Jungle Blogger I really like her hanging plant pots: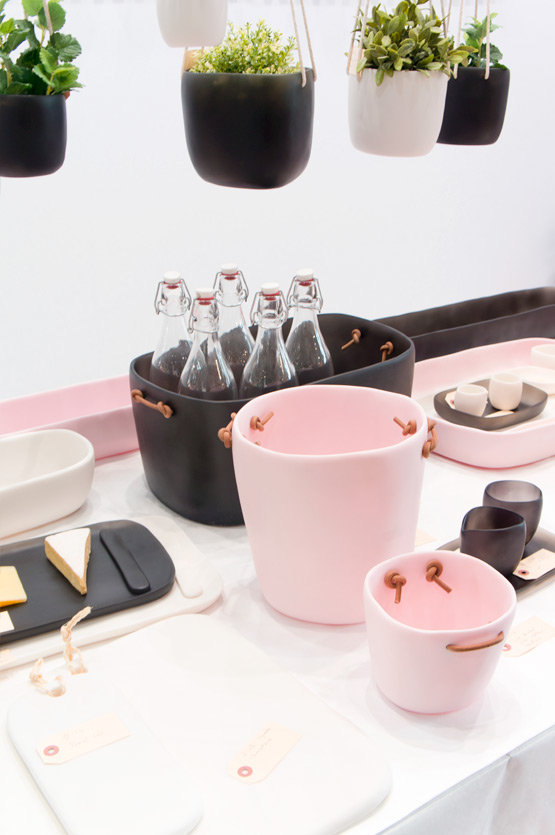 Want to see more of my favorites from Maison & Objet in Paris? They're right here.