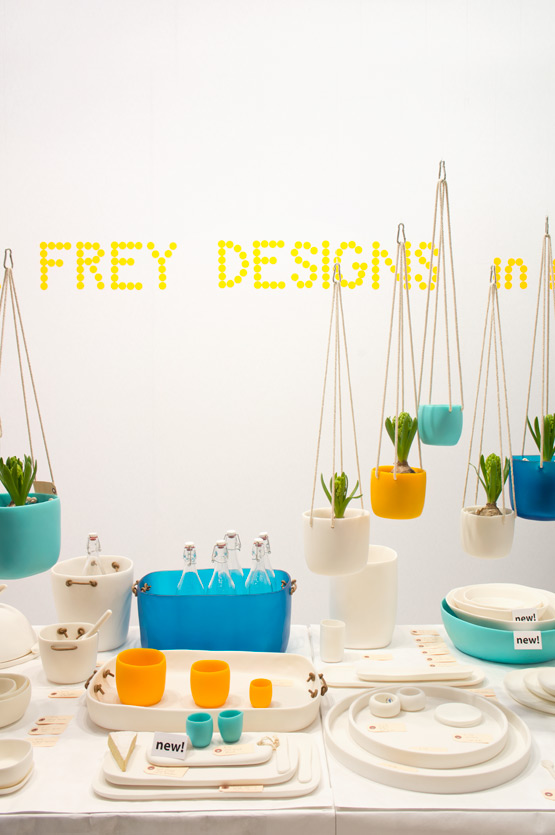 I'm slightly embarrassed to still show you images from Maison & Objet, but this stand by Tina Frey Designs was too good not to share. So here we go!
Even though I love ceramics because of their human touch, I also like the rigid forms of artificial materials. I think Tina's designs have the best of both worlds: very human shapes in a solid substance: resin!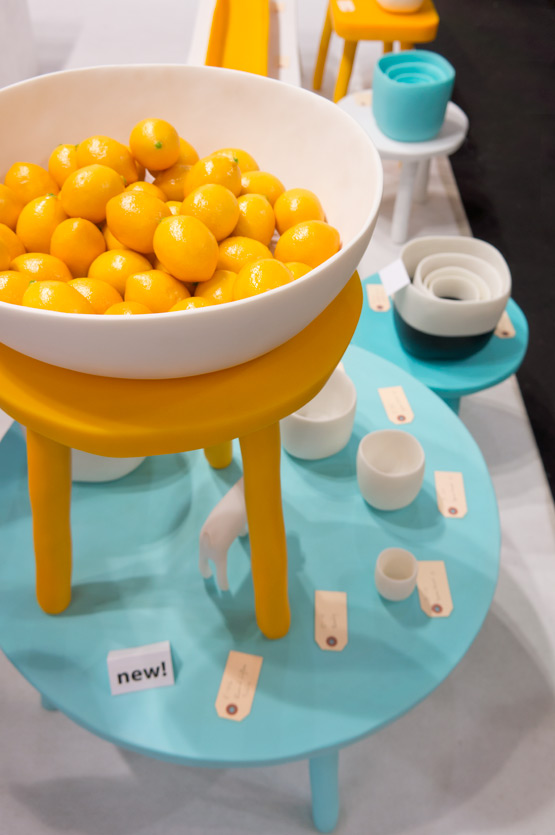 Blue, egg yolk, turquoise, grey and white are the new spring colors for Tina Frey's bowls, stools, dishes, vessels… and planters! As I'm currently obsessed by anything that holds my plants, this collection made me really happy. The resin material felt very sensual too.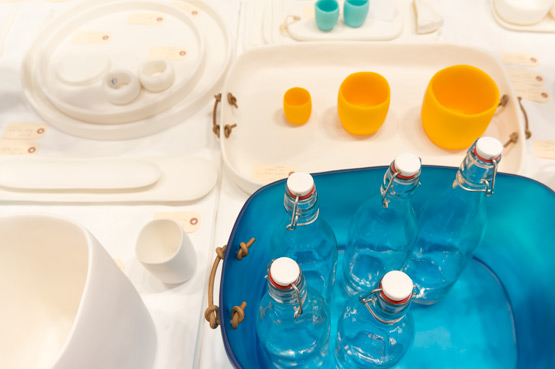 All products are made of food safe resin and good to know: "Environmental and social responsibility are extremely important to us. Therefore, the company strives to create pieces that will last and is not a disposable commodity."
A fun little (personal) detail, is that the main material manufactured in the factory that is now our home, was resin. But I'm certain that the products produced here, were not as pretty as the ones by Tina Frey 😉
And a cute little detail: