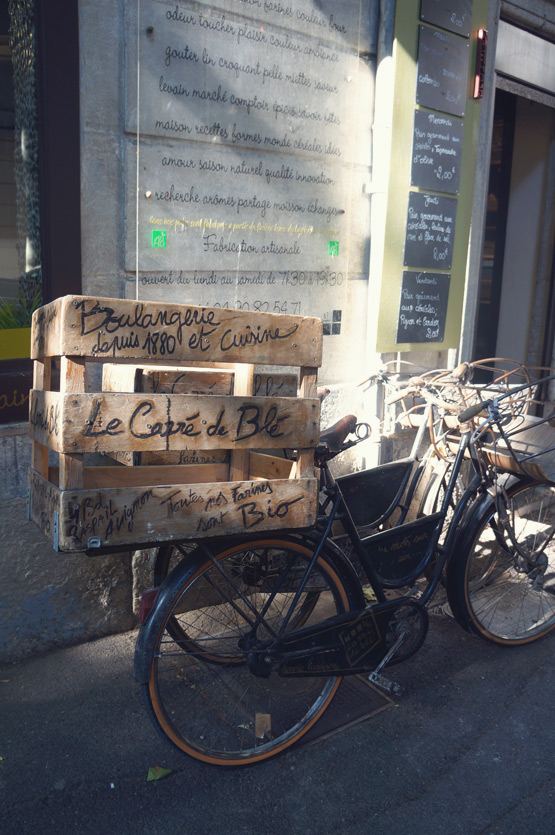 As of yesterday you can book your tickets for the Avignon theatre festival. In only a few weeks the Festival d'Avignon will start and during 1 month the rhythm of this city in Southern France will be defined by street theatre performances, tons of visitors (over 150.000!) and great theatre productions. But not last week. Of course the Palais des Papes and the Pont d'Avignon attract tourists all year round, but off the beaten path it was still nice & calm.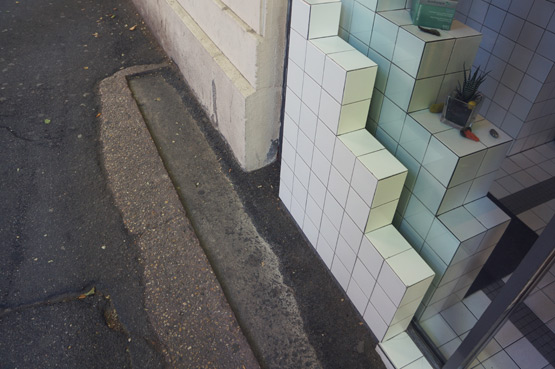 The tiles of this Beauty salon on the Boulevard Raspail, reminded me of the Camper boutique in Covent Garden, London.
I also stumbled upon quite a few interesting small boutiques & shops, like Kulte (their hipster owners were enjoying the sun on the pavement) and Le Carré de Blé, a nice biological bakery & pastry shop & "snacking haut de gamme". With beautiful bikes in front of the shop too.
Through Les Bon Plans d'Avignon I found Milkshop, where Thibaut and Maxime serve homemade milkshakes & delicous pastries & quiches with local ingredients. It's on my list for next time!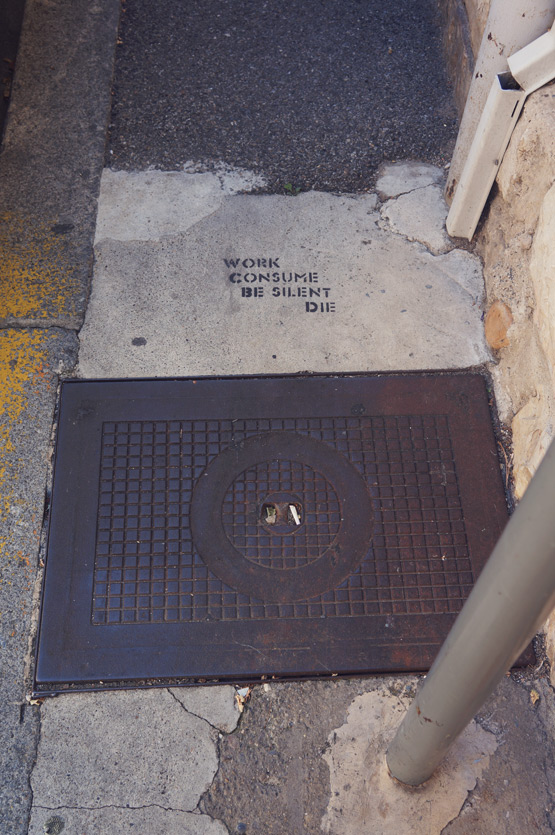 A provocative stencil on the pavement of Avignon and a beautiful poster drawing by Bastard Fly. So much more interesting than this year's dull festival poster…
If you're in Provence this summer, don't miss out on the Avignon festival. Buy yourself a ticket to 1 of the OFF performances and let some upcoming theatre talents surprise you. Enjoy!