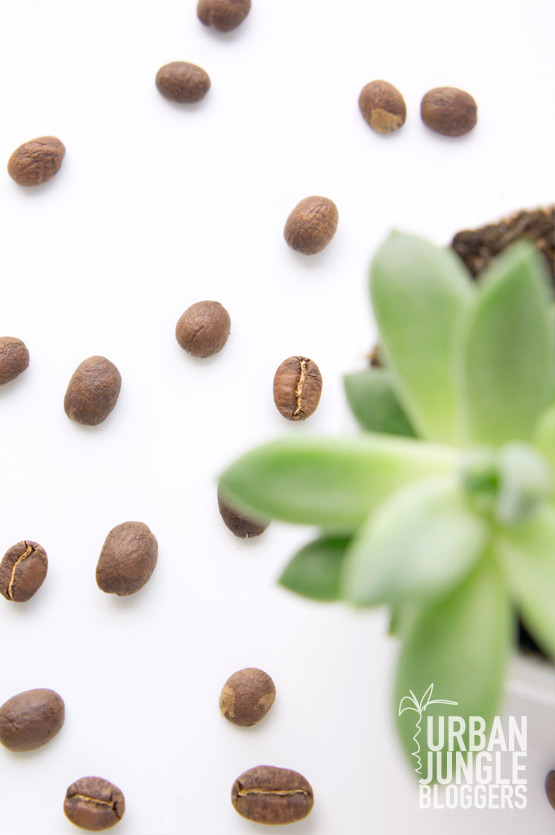 Plants and coffee! I knew I had to play around with this month's topic a little bit, because coffee is my out-of-the-house pleasure: I never drink it at home! Tea or tequila were also an option, and actually I planned to style a bar cart. That was until I found a tin of fresh coffee beans and my beloved Illy espresso cups. So here's my to-the-letter interpretation of our Urban Jungle Bloggers theme. I can tell you, it smelled amazing!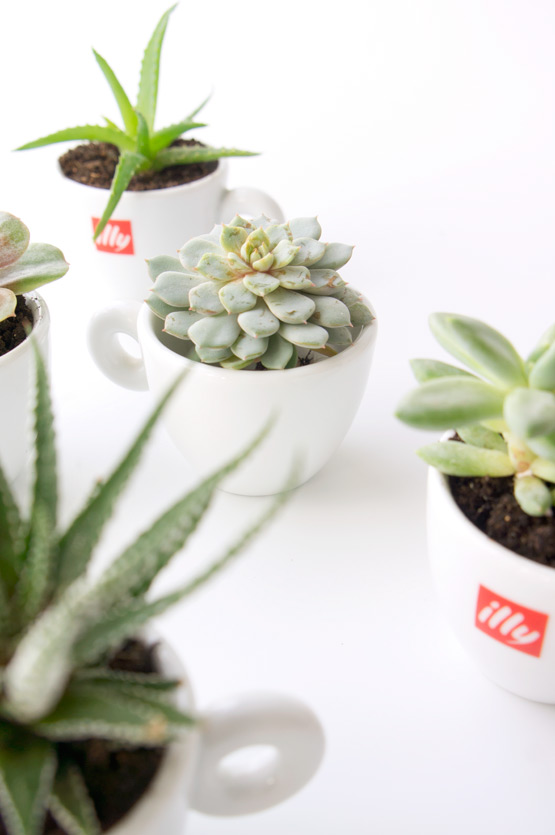 Actually I am pretty happy that I'm not addicted to caffeine. No "stress" to get that first cup in the morning or drink too much and get all shaky. But I do love the entire coffee culture with coffee houses, latte art, slow coffee brewing, fresh beans. Oh and my favorite coffee experience ever: qahwa turkiyeh, Turkish coffee that we had in Egypt. Super strong with sugar and lots of grounds. Hmmm!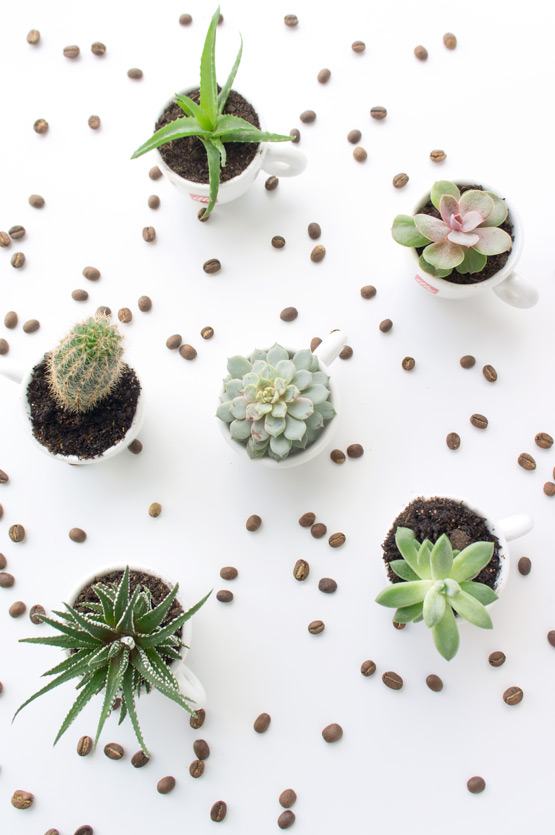 Small Illy espresso cups, means small plants. I potted some big babies that I grew from leafs, a small aloë vera, a spiky Haworthia succulent and a mini cactus that was a gift from a friend.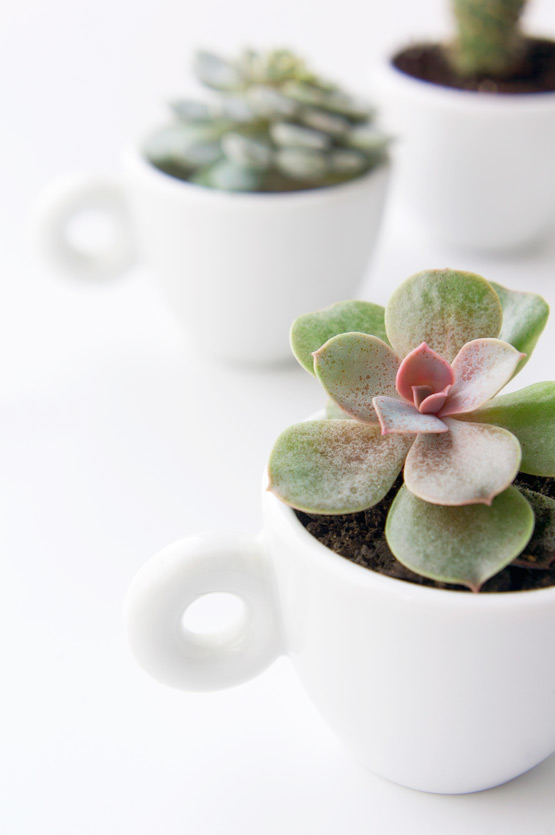 How do you drink your coffee? With plants I hope?!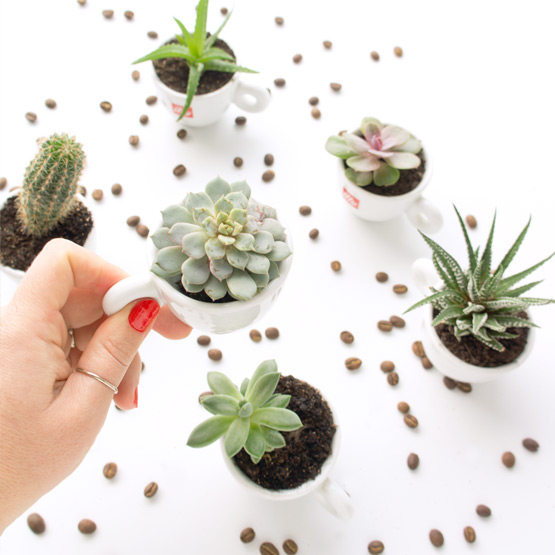 Urban Jungle Bloggers is a monthly series hosted by 2 bloggers: Igor (Happy Interior Blog) and Judith (JOELIX.com). Every month we share ideas to create an urban jungle through styling ideas, DIYs and green tips & tricks. You can find additional inspiration on our Urban Jungle Bloggers Pinterest board and keep up-to-date via our Facebook page. Want to join? Find how on our website and use #urbanjunglebloggers on twitter and instagram. Let's bring some green into our homes and blogs!

► Fore more plants and coffee, check out the gallery!