After a particularly busy week, I spent an afternoon at Maison et Objet in Paris this weekend. My main goal was to spot greens in interiors and see some of the global trends in interior design (and secretly do some virtual shopping for our own home hihi). Let's start with my biggest green crush… all the way from Italy!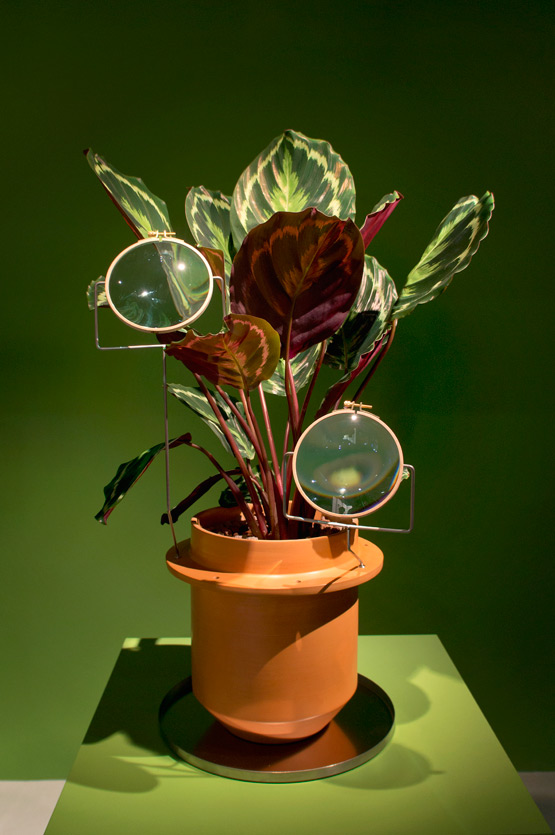 I love this very theatrical terracotta plant pot called The Phytophiler designed by Studio Dossofiorito. This young design duo (Livia Rossi and Gianluca Giabardo) from Verona plays with the idea of enhancing the relationship with your plant. They do so by adding accessories to the plant pots, like mirrors or magnifying glasses to admire the hidden beauty of the leaves. It's the perfect mix of a contemporary planter, a tad cabinet of curiosities and it's also very playful.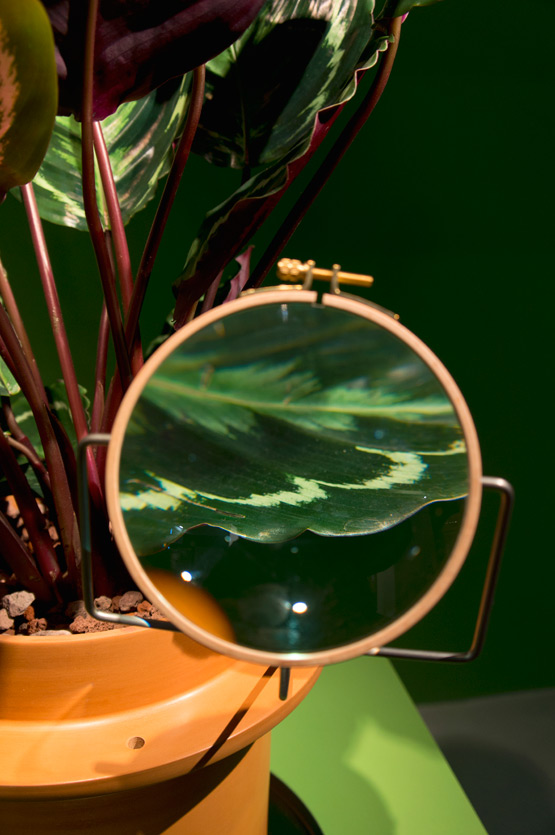 Before taking these photos, I observed the people passing by the booth for a while and literally everyone had to take a look through one of the magnifying glasses. It is truly attractive and stimulates curiosity. Love it!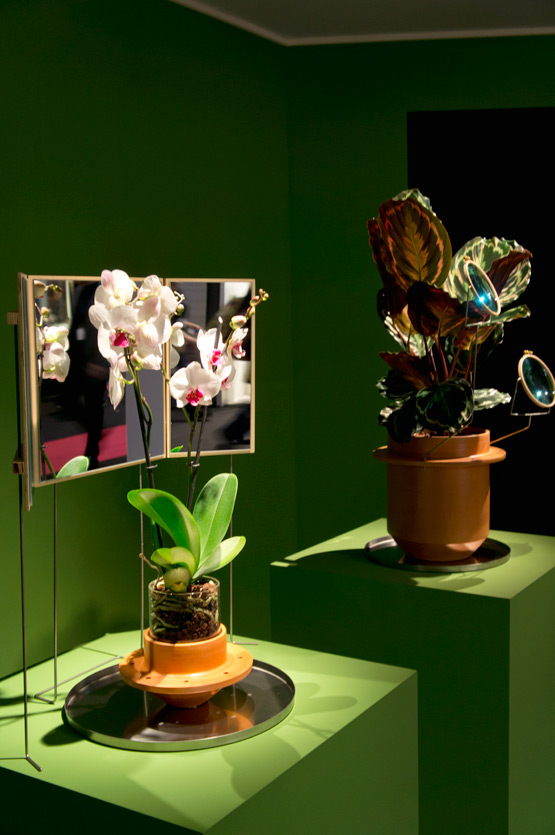 In another hall of the fair, I spotted the brand new plant pot collection by Ferm Living, that we also featured on Urban Jungle Bloggers last week. I'd love to order a few dozen of these planters, their shapes and colors are really nice. Oh and can I also add a few of these very graphic plant walls?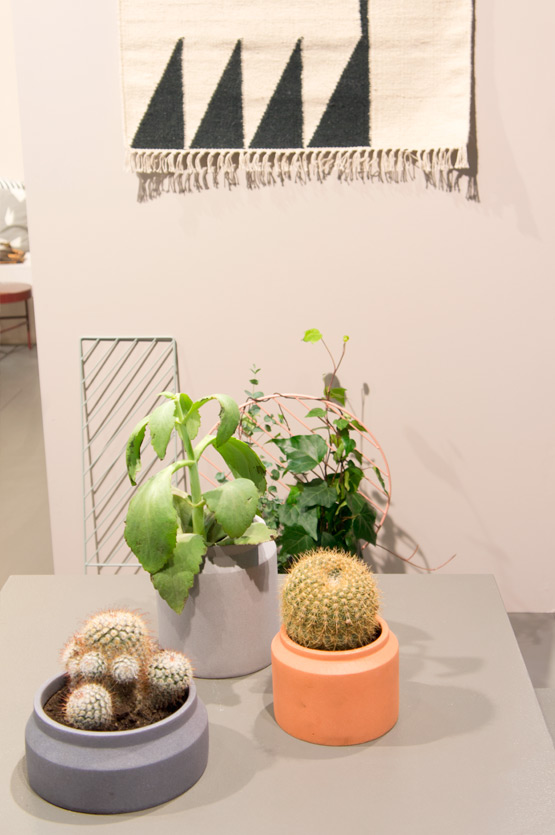 See: they hold your plants with style and let them crawl their way through the powder coated wire: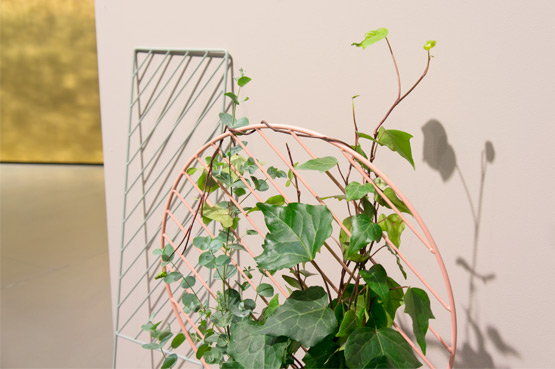 Another highlight was meeting with designer Doreen Westphal from Mensch Made Design. Her cute little egg and geo shaped plant pots intrigued me, because they reminded me of my Easter styling for UJB from last year, when I filled some real egg shells with small succulents and cacti. After working a lot with concrete to create larger plant pots and vases, Doreen used a 3D printer to create these tiny plant pots, that you can wear around your neck as a bijou.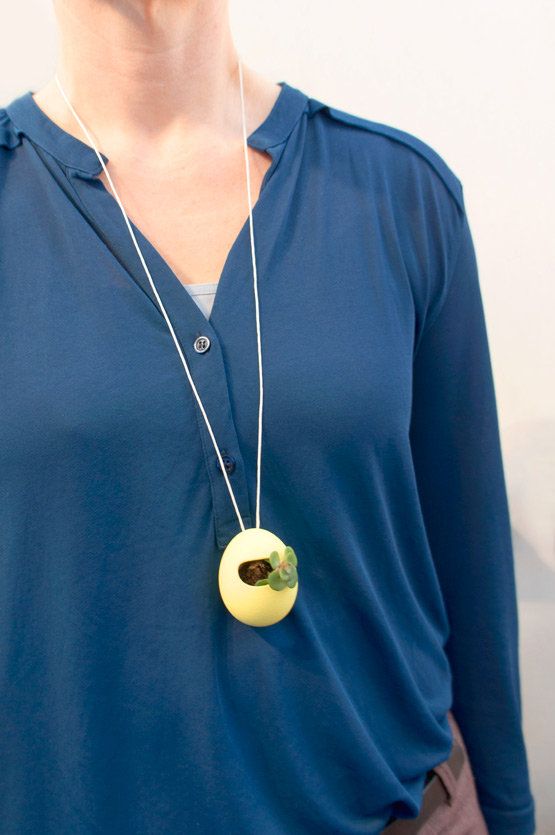 It turns out she loves designing for plants so much, that she decided she'll only design plant related objects from now on. I can't wait to see what she creates next!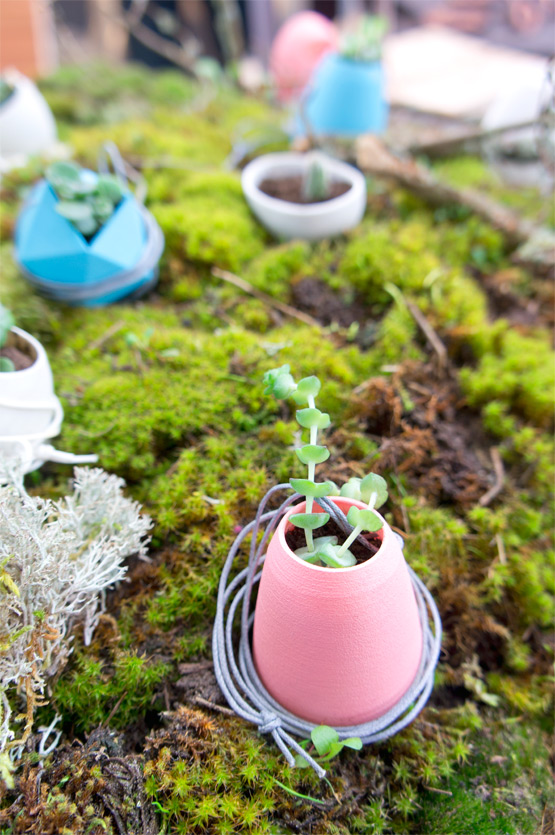 You probably know the Designletters cups and plates with ABC typography by Arne Jacobsen, right? For Maison & Objet they spiced up their booth walls with their new Cup Up, a steel wall mount that expands the use of their letter cups. Perfect if you want to create your own vertical garden with a Scandi touch!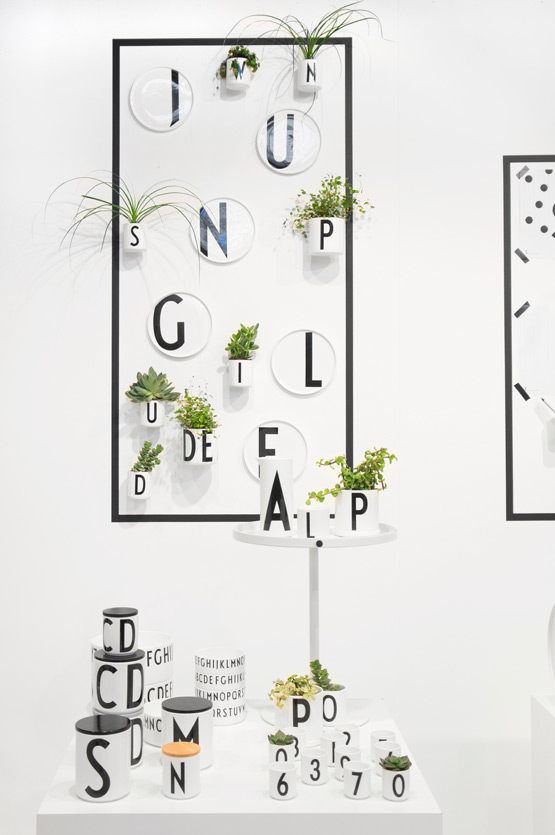 Besides the Cup Up, they also introduced a new plant pot and saucer in porcelain. Now can we just write Urban Jungle Bloggers with their cups & plates?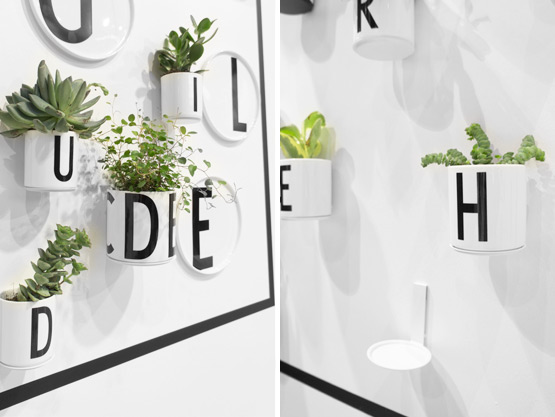 And only because I loved it so much, another photo of the Phytophiller by Studio Dossofiorito: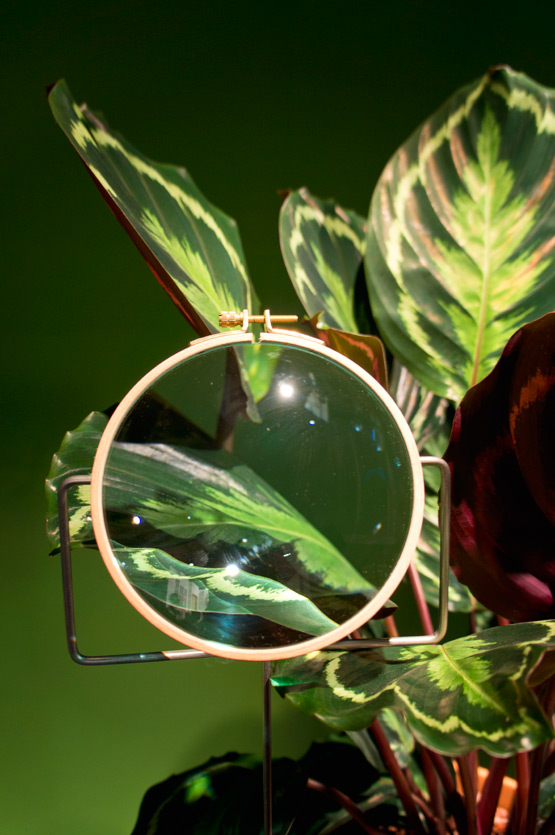 You can find last year's green highlights from Maison & Objet, right here. Or check out other favorites from M&O here.