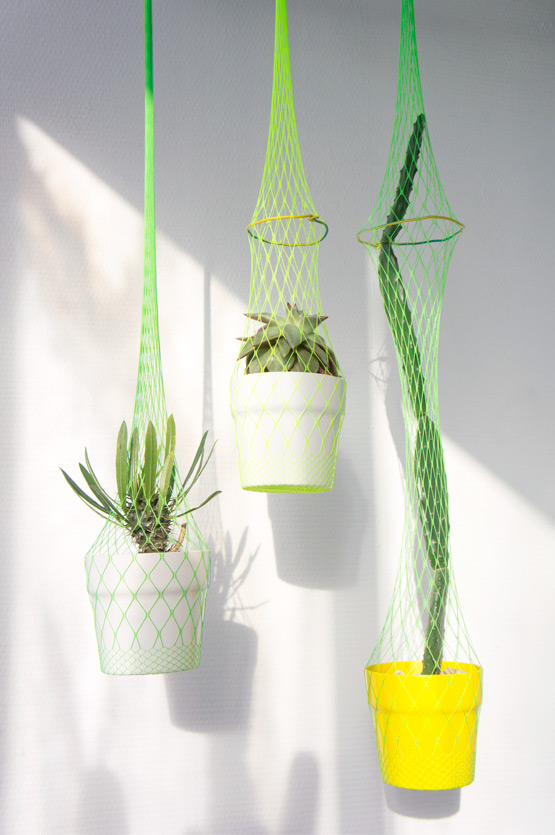 When we chose February's Urban Jungle Bloggers topic I thought this would be easy peasy. There are so many cool DIYs out there to make a beautiful macramé plant holder. Until I realized I didn't have any nice rope or fabric. I tried to make something with electrical cords (which we do have in all the colors of the rainbow for the renovation of our home 😉 ), but that didn't work out. Neon fishnet tights to the rescue!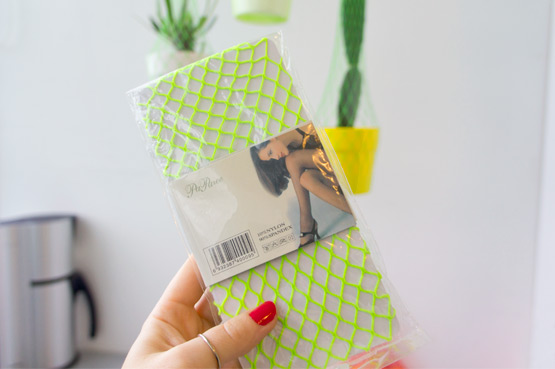 I found this package of PaParee tights (love that brandname!) in my stash of DIY stuff and 10 minutes later I had my three hanging planters. Plus two hands full of cactus spines, ouch! The tall paddle leaf cactus needed some extra space and support to grow, so I made a hoop from electrical cord that I wove through the tights. Easy peasy after all!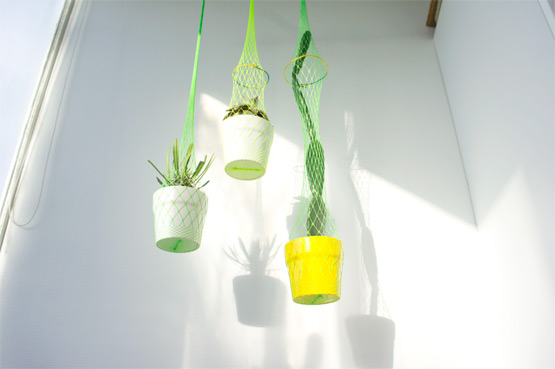 But how do you attach a hanging planter to your ceiling without drilling holes? I have no idea, we don't have curtain rods, or wooden beams. I decided to make a temporary setup in our kitchen with a broomstick, a wooden plank, some cartons of milk on top and Tadaaah!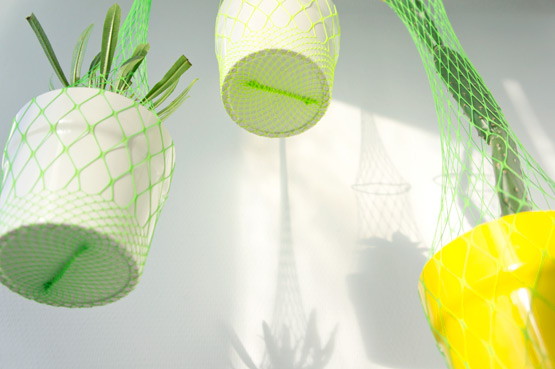 Once I finished taking the pictures, the sun came out. And I loved the shadows of the tights and plants so much, that I just had to do it all over again. Oh the joys of early spring weather in France 😉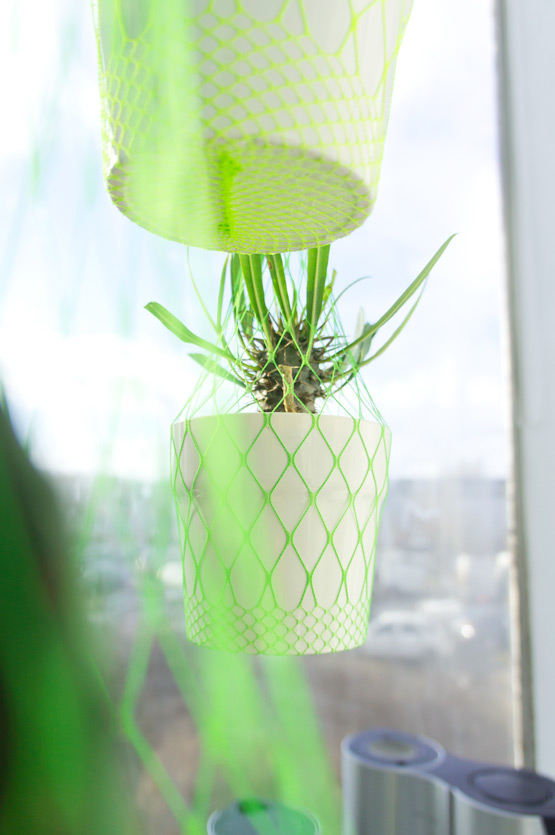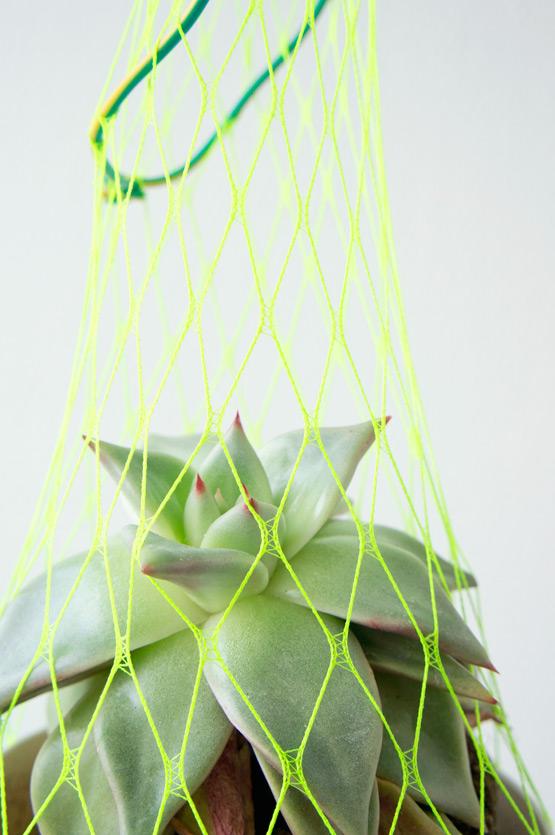 Like when I built my temporary plant shelfie, I wanted to share a behind the scenes picture. Our cat Wally wasn't really sure about it: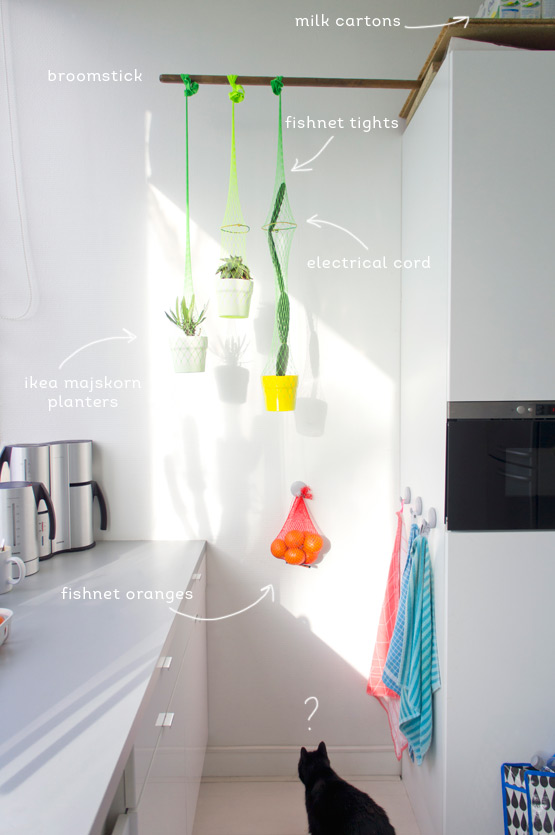 See? Hanging planters are very easy to make yourself! You can even hang them on a wall (with a simple nail), on a hook in your window sill, or on a broomstick 😉 Do you have hanging planters at home? Share them on instagram or twitter with #urbanjunglebloggers or check out the gallery for more inspiration!

Urban Jungle Bloggers is a monthly series hosted by 2 bloggers: Igor (Happy Interior Blog) and Judith (JOELIX.com). Every month we share ideas to create an urban jungle through styling ideas, DIYs and green tips & tricks. You can find additional inspiration on our Urban Jungle Bloggers Pinterest board and keep up-to-date via our Facebook page. Want to join? Find out how on our website and use #urbanjunglebloggers on twitter and instagram. Let's bring some green into our homes and blogs!

► Fore more hanging planters, check out the gallery!