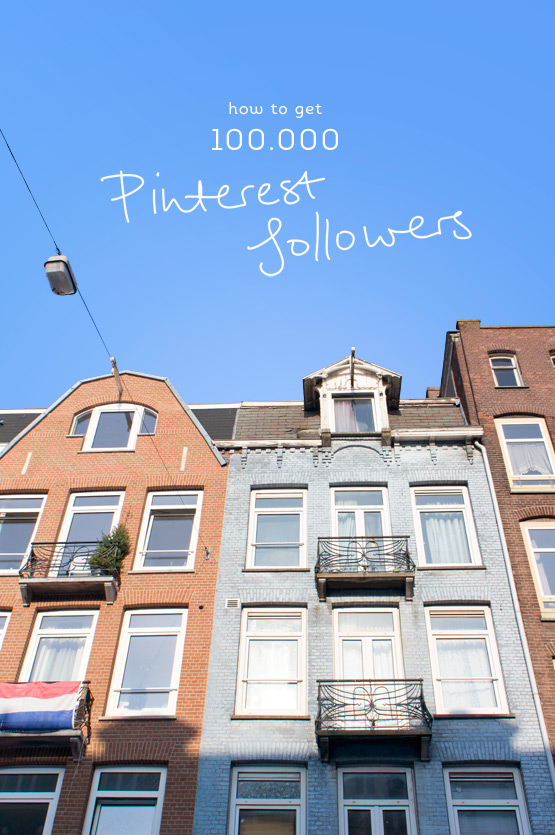 A little less frequent updates here these days! I've been working a lot, spent more time offline, walked around sunny Amsterdam (hence the pictures in this post!), I've also been preparing cool stuff for Urban Jungle Bloggers, checking out "beautiful" selfies on Instagram, being interviewed for Design*Sponge (*blush blush*)… and I also became slightly addicted to Pinterest.
My tiny addiction probably started with our UJB Pinterest board to which Igor and I pin lots of plant inspiration. It is really cool to see that some blogposts of our bloggers are repinned by other (bigger) pinners and get more visitors and exposure. With UJB we want to bring more greens into our homes and blogs, so spreading the green love through Pinterest works really well and helps to grow our community.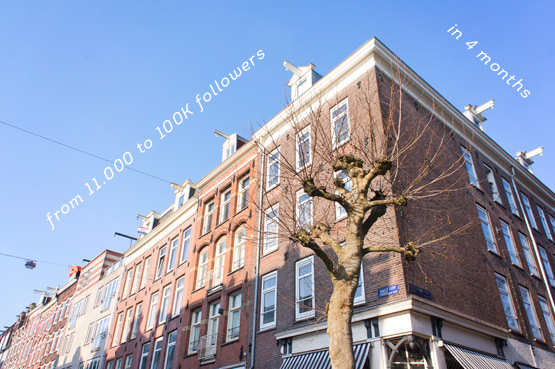 First and foremost, I believe it's not about the numbers. Like any social media out there, it's about quality of life, finding the right onine lifestyle for yourself (whether you blog (semi-)professionnally or just for fun) and real connections. But I know when I blog, I want people to read/see it. And Pinterest is a nice tool to reach a larger audience.
In recent months my account grew from 11 000 followers to almost 100K. There are lots of different theories of how you can get more Pinterest followers, buy likes or even earn money with your pins. This is what worked for me:
► Pin daily. Make it part of your daily routine.
► Sign up for a business Pinterest account. It's free and you get all kinds of statistics, which allows you to get an idea of what your followers like, what gets repinned a lot and what your less popular pins are.
► Create very specific boards. Not "inspiration", but "yellow elephant toys with big eyes". Or anything that you truly fancy 😉 In your boards, stay very close to a certain topic or style. If you have a broader theme, make sure the pins look nice together, make it interesting to look at. Or create a new board for your related topic.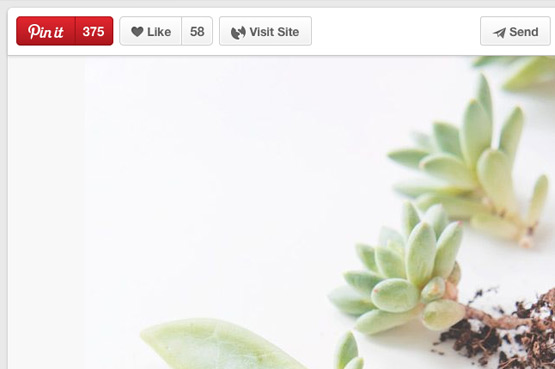 ► Only pin stuff you really like. For Urban Jungle Bloggers I get to pin lots of different styles of interiors and green plant solutions. Some of them are not my style at all, but I know they will speak to our community. For my own boards I only pin stuff I truly like. I love following people that have a very particular aesthetic with a great sense of style. Some pinners are so talented, that you recognize him/her by their pins.
► Unfollow specific boards from pinners you follow. For example I rarely follow boards with "inspirational quotes". They are super popular on Pinterest, but most of the time I hate the fonts or lettering. And they rarely move me anyway. It keeps your feed clean too 😉
► Send pins to friends or fellow pinners with the "Send" button. Sometimes you see a pin that immediately reminds you of someone. "This looks soooo like my friend Sophie." It makes the experience more social and it's always nice to receive thoughtful suggestions.
► Mention the blogger (and/or photographer). When pinning directly from a blog, I usually mention the blogger, if I can find his/her accountname on Pinterest. (hint for bloggers: make it easy to find you on Pinterest! And use an easy name, your blogname in stead of your real name for example)
► I use Pinterest almost on a daily basis for my work as a graphic designer. It's super helpful to share a (secret) board with my clients and use it as a moodboard for the designs I'm working on for them. I immediately see what my clients like or dislike. And I can comment and ask questions or have them explain what they like from the pin.
► Somehow, all of the above, got me into some kind of "suggested pinner" groove. I'm not entirely sure, but it seems like new French Pinterest subscribers, automatically follow me. Which basically gives me a lot of newbie pinners, currently about 600-800 a day, with very little (or even zero) followers or interaction. Not super interesting though… Pinterest algorithms are so opaque sometimes!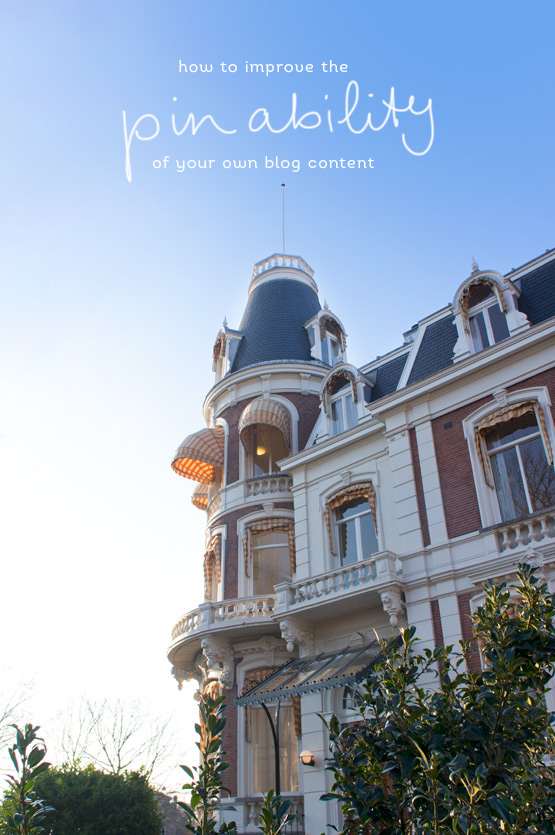 A few extra tips if you want to improve the "pin-ability" of your own content on your blog:
► Add an alt-text to your images. Pinterest automatically picks the alt-text of an image as the description of your pin. It's smart to include your blogname and the specifics of the image. Apparently hashtags are ignored by Pinterest, just words are enough to find an image.
► Add a pin-it button to your blog images (click here to see how that works). Make it easy for readers to pin your content to Pinterest.
► Always insert a big portrait (vertical) image in your blogpost. Portrait images show up much bigger than landscape images on Pinterest (or your mobile phone!).
►Create rich pins for your website. If you pin something from my blog, a pin automatically gets a "from JOELIX.com" headline and my favicon (the little *) and the blog title. It's a little bit technical to insert the code in your website, so you may ask your web developer to take care of that. Or do it yourself, you can find a tutorial for WordPress right here.
► And above all: enjoy pinning! If you don't like creating boards or spending time in this ocean of too-pretty and too-perfect images, just don't use it 😉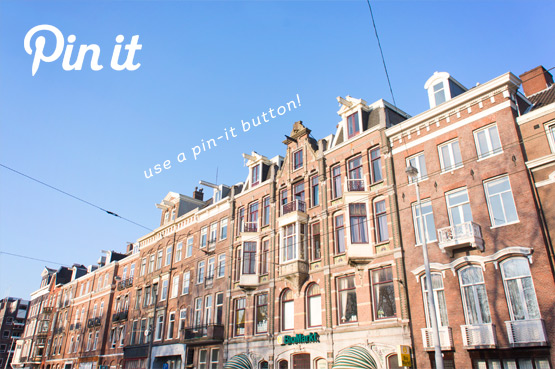 Any questions? Just ask me in the comments below. Oh and please leave your Pinterest account too, I want to check you out!