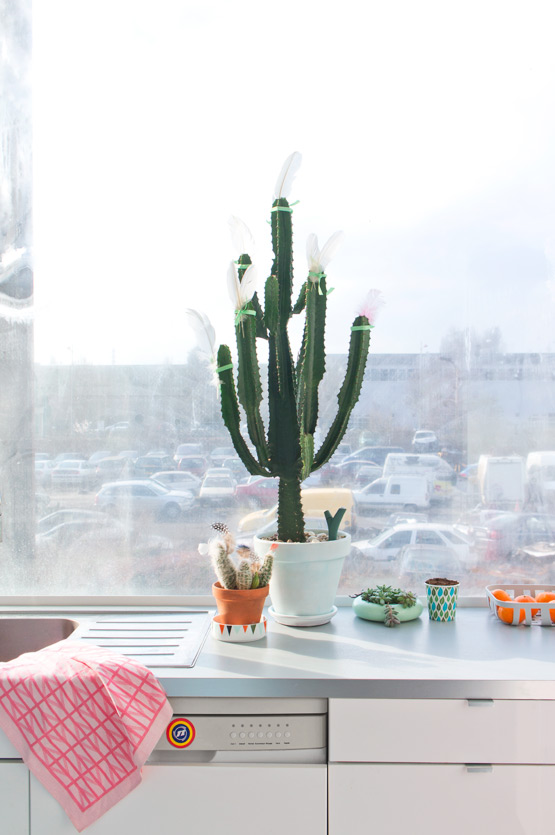 Spring is here! We had some incredible sunshine this week and the first cacti in the greenhouse had a growth spurt! The Euphorbia ingens succulent (no it's not a cactus!) in our kitchen is still in hibernation, so he let me dress him up for Easter without resistance 😉
For last year's Easter styling with Urban Jungle Bloggers, I created a nest and planted succulents and cacti in egg shells. Spring and Easter means eggs & nesting to me, which is very real here at home because we have a green woodpecker couple nesting in a tree outside. They are loud and squawk day and night. I call them terror birds.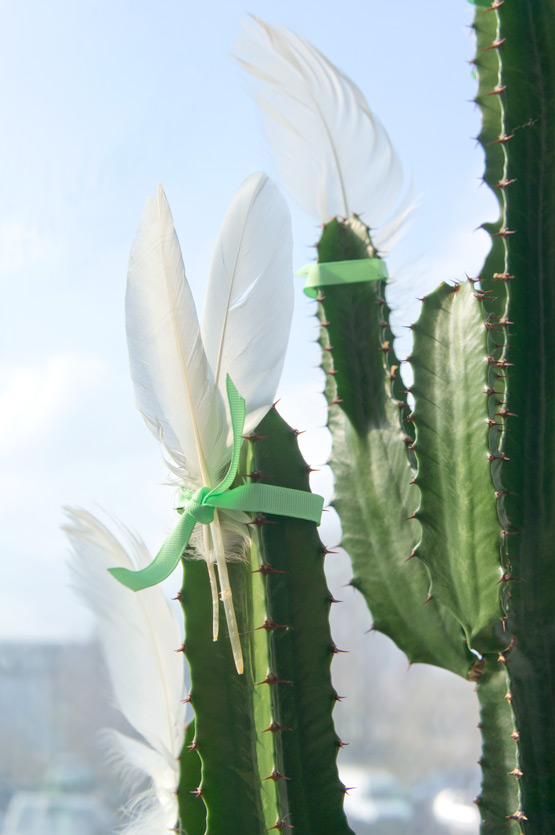 Anyway, back to our Easter styling with plants. I realized I had this box with fluffy feathers that I collected as a 7-year-old. So I turned my Euphorbia into a bunch of Indians and Easter bunnies: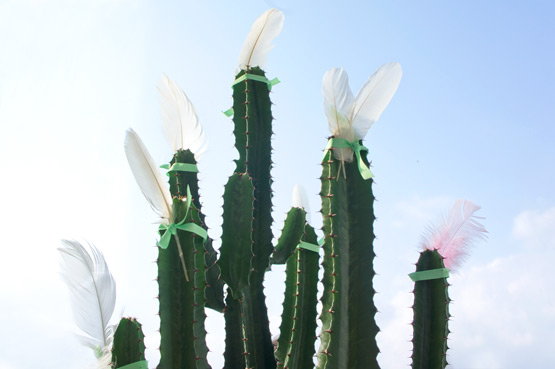 A feathery nest requires a fluffy nest-like plant, like this hairy cactus, a Cephalocereus senilis (a.k.a. Old Man Cactus hahaha):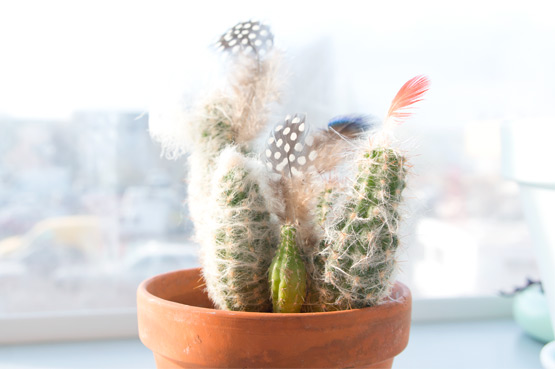 My favorites as a 7-year-old girl were the polkadotted Guineafowl feathers, the small red Ara feather and the pink one… of course! This is the entire collection: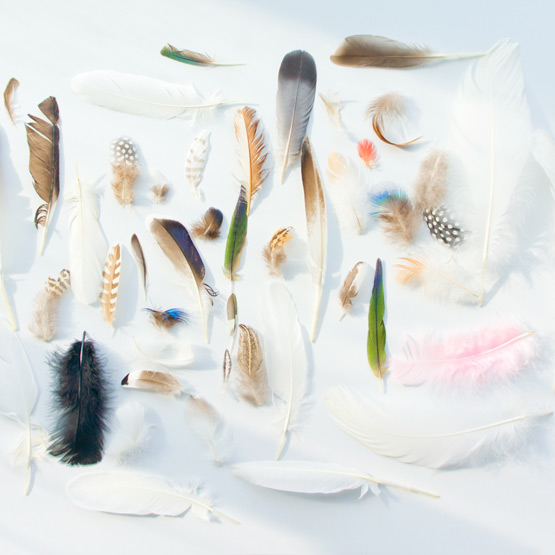 Fluffy and ready for Easter: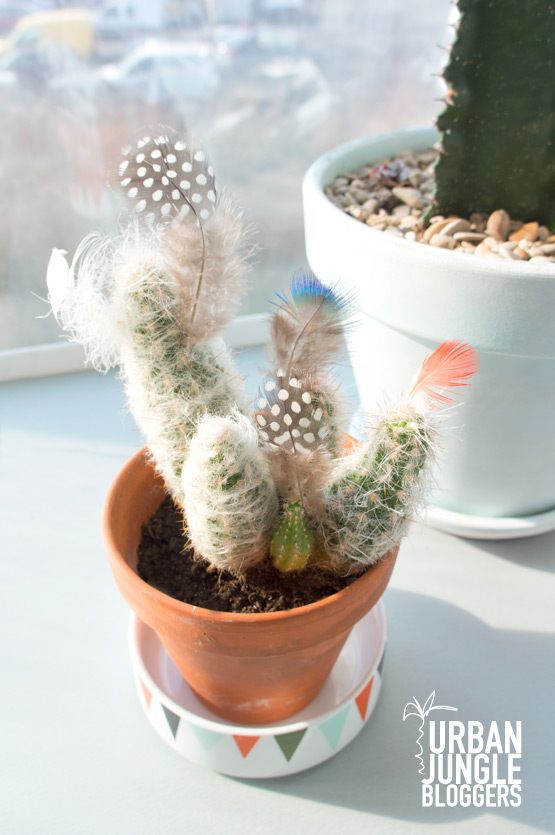 Urban Jungle Bloggers is a monthly series hosted by 2 bloggers: Igor (Happy Interior Blog) and Judith (JOELIX.com). Every month we share ideas to create an urban jungle through styling ideas, DIYs and green tips & tricks. You can find additional inspiration on our Urban Jungle Bloggers Pinterest board and keep up-to-date via our Facebook page. Want to join? Find out how on our website and use #urbanjunglebloggers on twitter and instagram. Let's bring some green into our homes and blogs!

► Fore more Easter stylings with plants, check out the gallery!