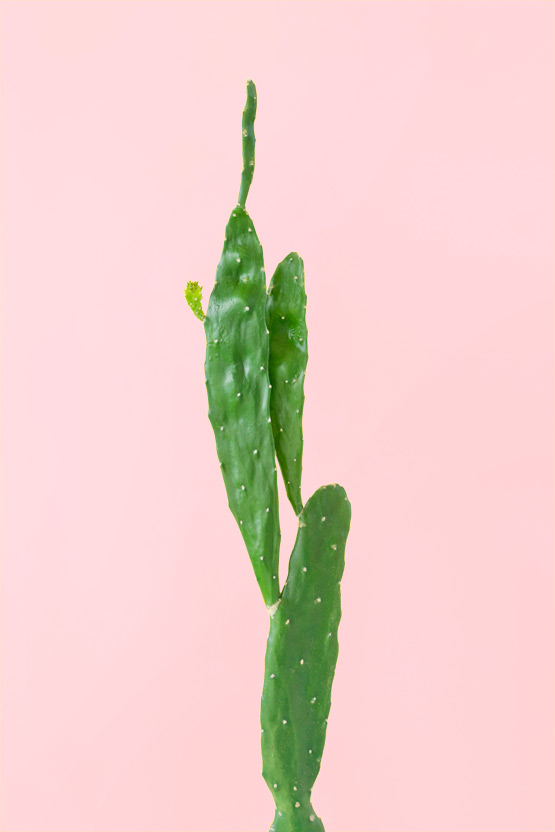 After the longest Sunday of the year, summer is finally here! Most of my cacti woke up after long months of hibernation and are currently growing new ears/leaves/paddles. This one just grew a tiny little arm the other day which made me so happy because this is what he looked like a year ago….
Today will be a hot day in France, so let's start with some refreshing #plantcolorpop for June's edition of Urban Jungle Bloggers! While the walls in our home are all white, we do have some colorful doors (we have more than 30 doors in our home) and my favorite is still our submarine yellow door. I turned it into #plantsonpink just because I can and because I love Photoshop. While I was there, I couldn't help trying some other colors too: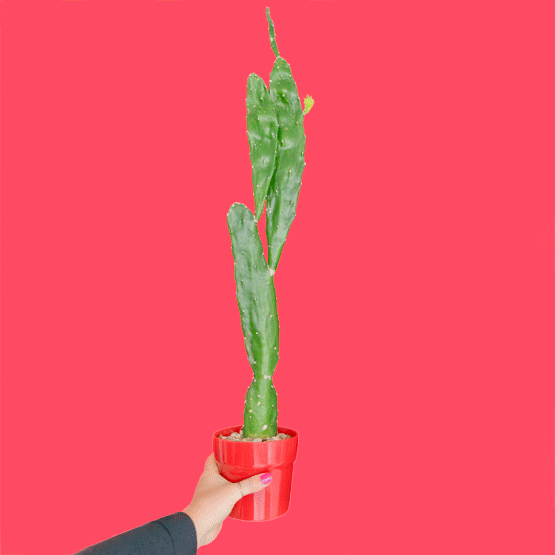 The doors of the office spaces downstairs are blue, so there I had my second option. This cactus (he doesn't have a name!) is by far not my most photogenic one, as he is a little glossy and has weird veins and nearly any spines, but well… he says hi: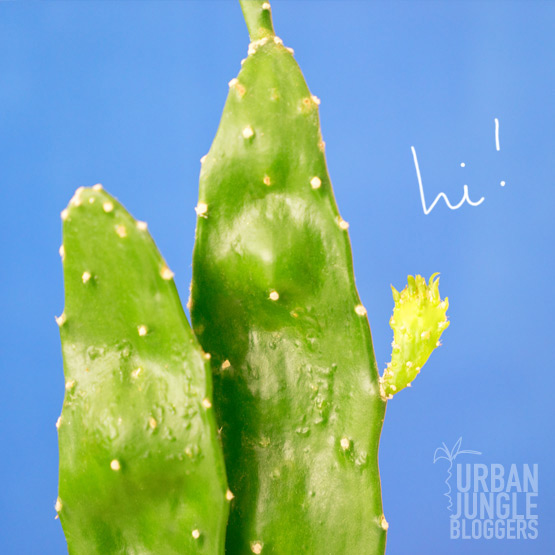 A little peek behind the scenes of my #plantcolorpop cactus: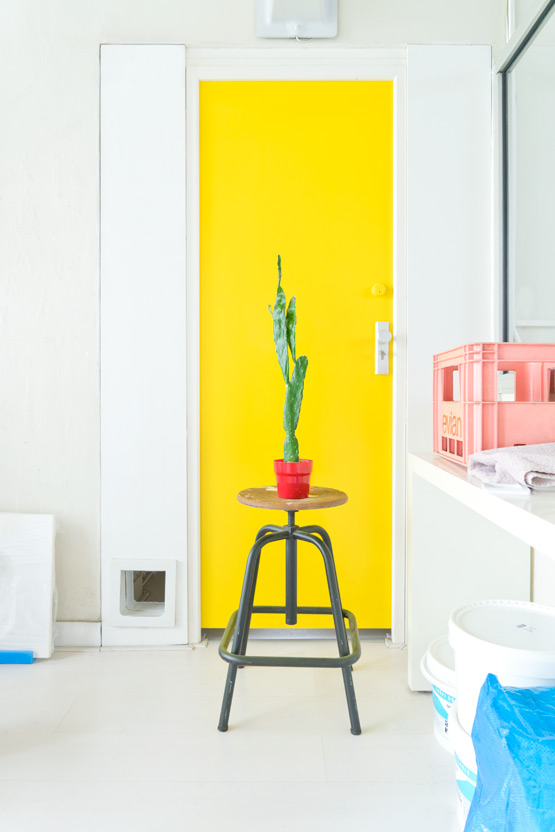 What do you think? Yellow? Blue? Pink? Personally I think white is not too bad either 😉
Ciaoooo have a great summer and see you for a new Urban Jungle Bloggers edition on September 10th!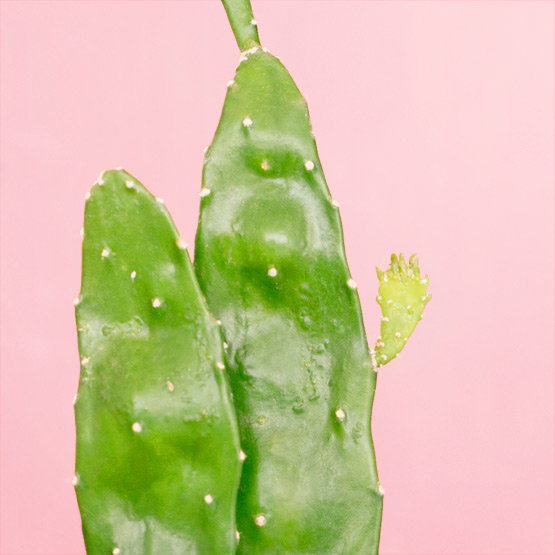 Urban Jungle Bloggers is a monthly series hosted by 2 bloggers: Igor (Happy Interior Blog) and Judith (JOELIX.com). Every month we share ideas to create an urban jungle through styling ideas, DIYs and green tips & tricks. You can find additional inspiration on our Urban Jungle Bloggers Pinterest board and keep up-to-date via our Facebook page. Want to join? Find out how on our website and use #urbanjunglebloggers on twitter and instagram. Let's bring some green into our homes and blogs!