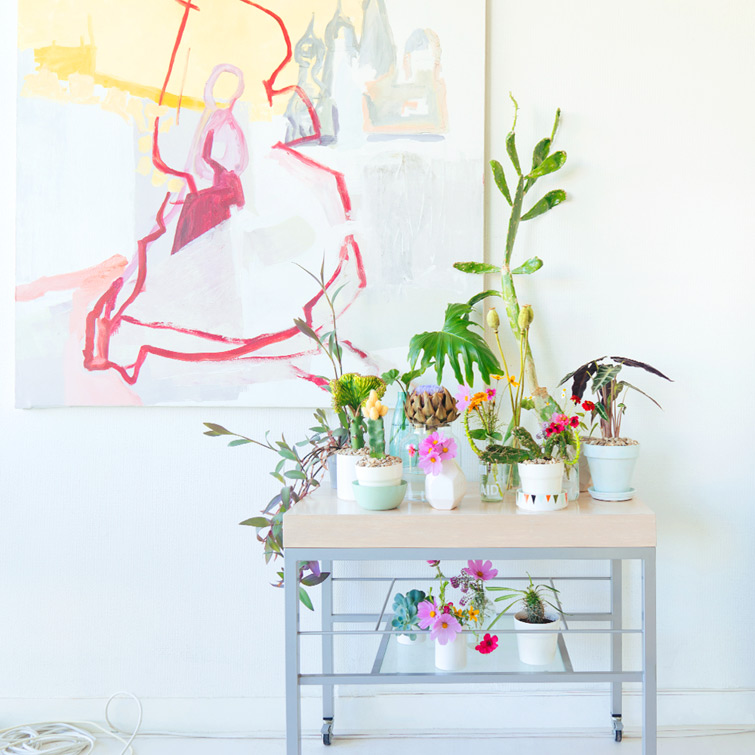 Before anything else: I would love to thank you and all Urban Jungle Bloggers for all your support, kind words and green love. This weekend Igor and I won the Innovation Award at Meet the Blogger in Amsterdam. It was such a wonderful surprise and really nice to know that all the hard (and fun!) work is so much appreciated by both bloggers and professionals. Collaborating with an always happy and supportive friend like Igor makes it so easy to keep going and think outside the box. The feedback from you, our green community, is truly the best. Hearing someone tell that he/she succeeded to keep a plant alive (and bloom!) or that they cannot imagine their home without plants anymore, is so lovely. And all the creativity in nearly 900 planty blogposts is just mind blowing, I think. It proves that love, attention, passion (and hours & hours of work) are the best ingredients to make an idea thrive. Furthermore, the positiveness of UJB makes me very happy and winning an award is simply the icing on the cake (or the flower on your cactus, to keep it on-topic…). A big big MERCI to everyone!
So, back to today's topic: Plants and flowers: an obvious combo, but I struggled to make it work for this month's Urban Jungle Bloggers edition. I love looking at flowers, taking their pictures, admiring their colors and shapes. But plants are my thing: less messy, more long term and they sometimes have beautiful flowers too 😉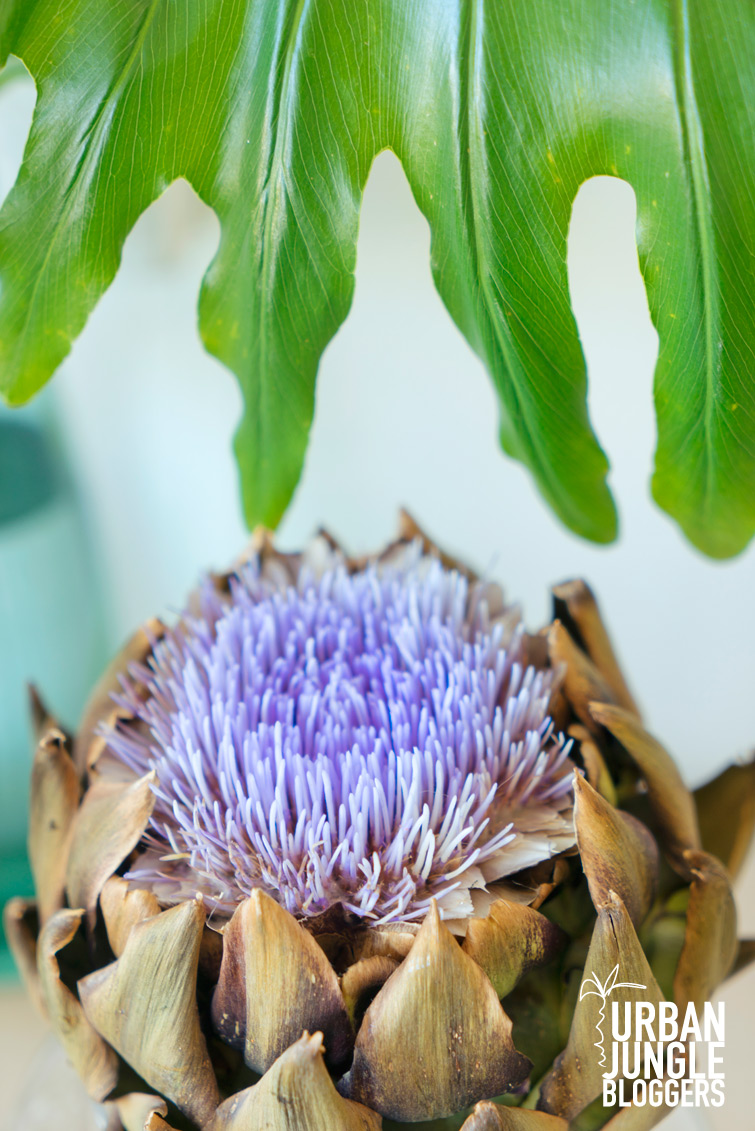 After the dahlia disaster, I found some very colorful flowers on one of my runs and went back to pick a bunch of them. I put them in little vases and paired them with some of my plants on our trolley. But the result is way too girly and precious for my taste… and it made me realize that I really want to invest in some nice plant pots. They're on my current shopping list. And I think I'll have plenty of time to shop for them, as I'm off on a roadtrip through Spain for the rest of the month. Follow me on Instagram to see if I find any 😉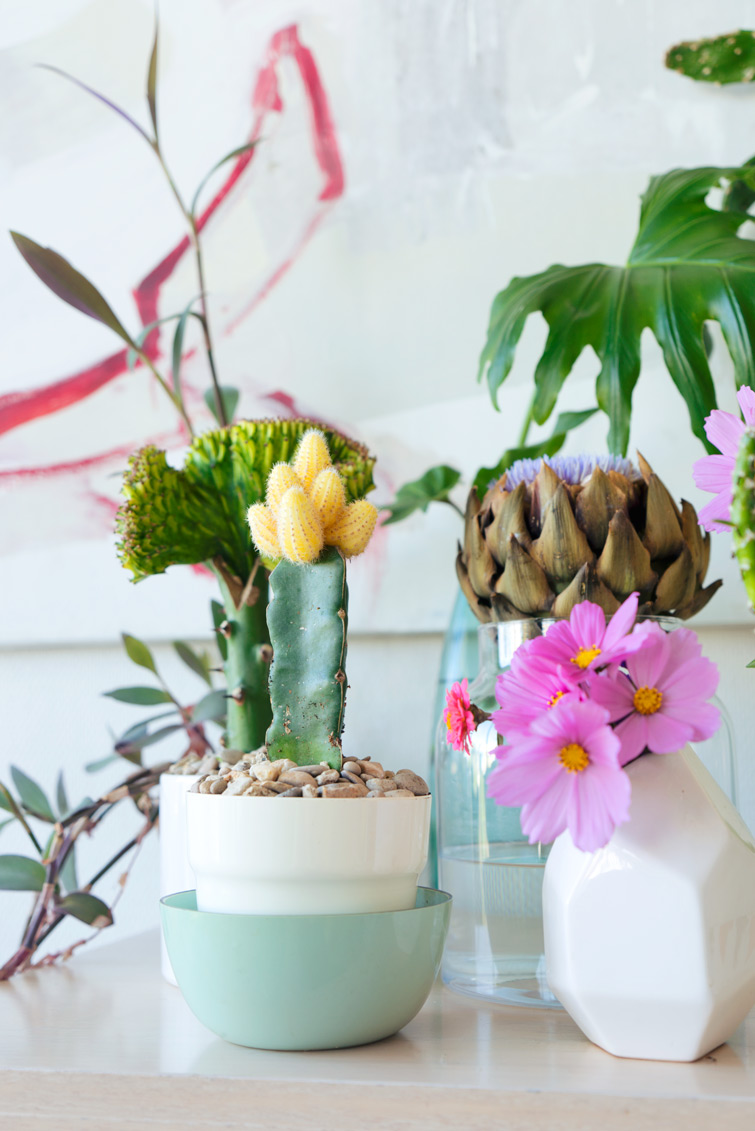 My banana cactus from Barcelona and a few wild yellow flowers: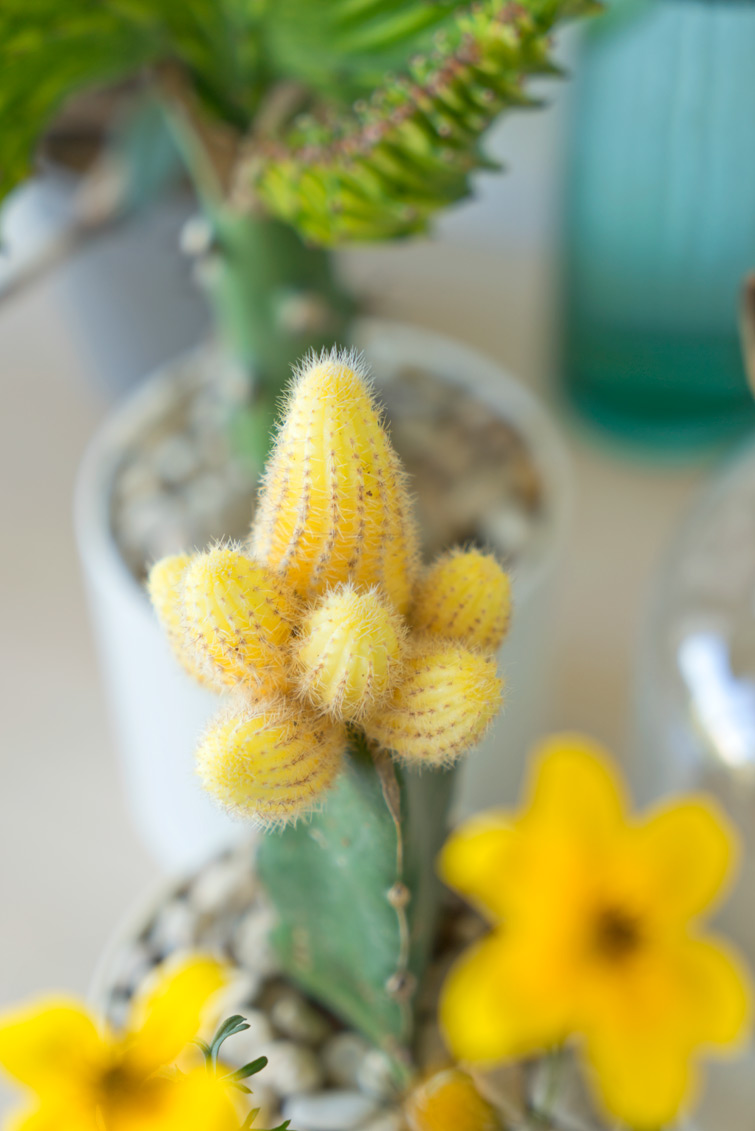 On the trolley: a near-dead artichoke with a beautiful purple flower, some papaver pods, philodendron leaves, my new Alocasia, 2 grafted cactus plants, a purple heart plant and two homegrown cactus plants… and some flowers that I picked nearby. I wish I could do it over and keep the styling more simple. Sometimes one plant and one flower is just enough!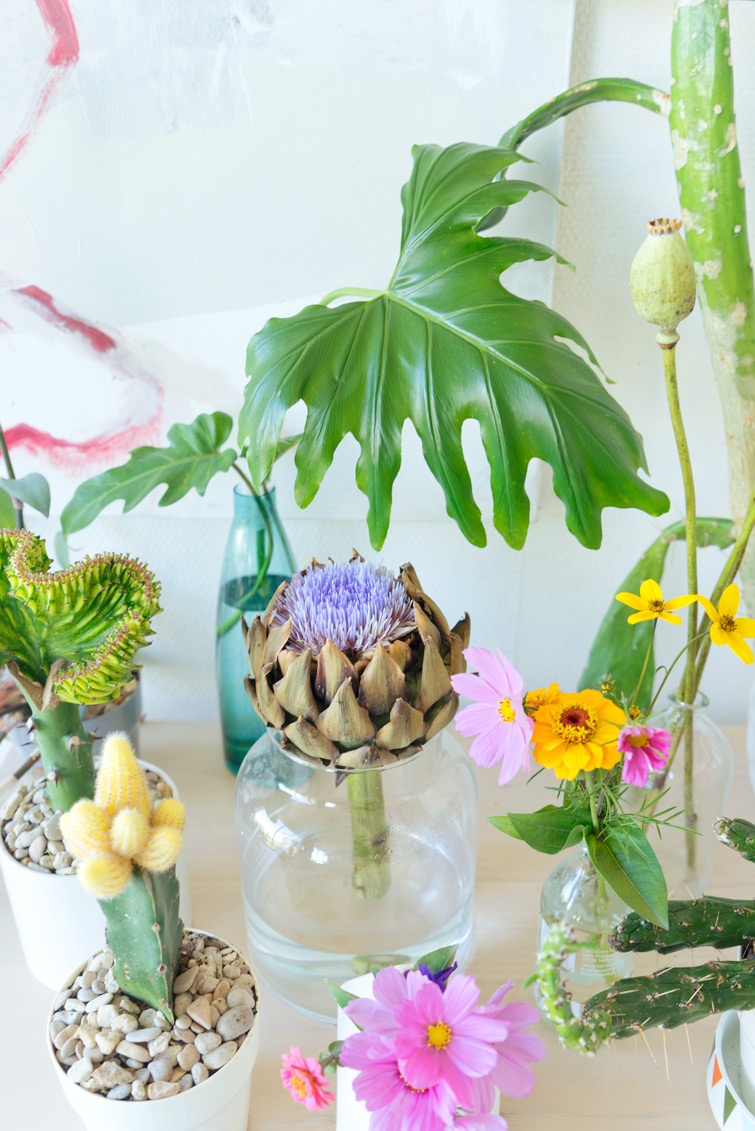 See what I mean, a bit too girly, although I like the mix of different shapes, plants and flowers. Plants and flowers have so much potential. I hope you or other Urban Jungle Bloggers will show me nicer pairings and inspire me to try this again after our holiday.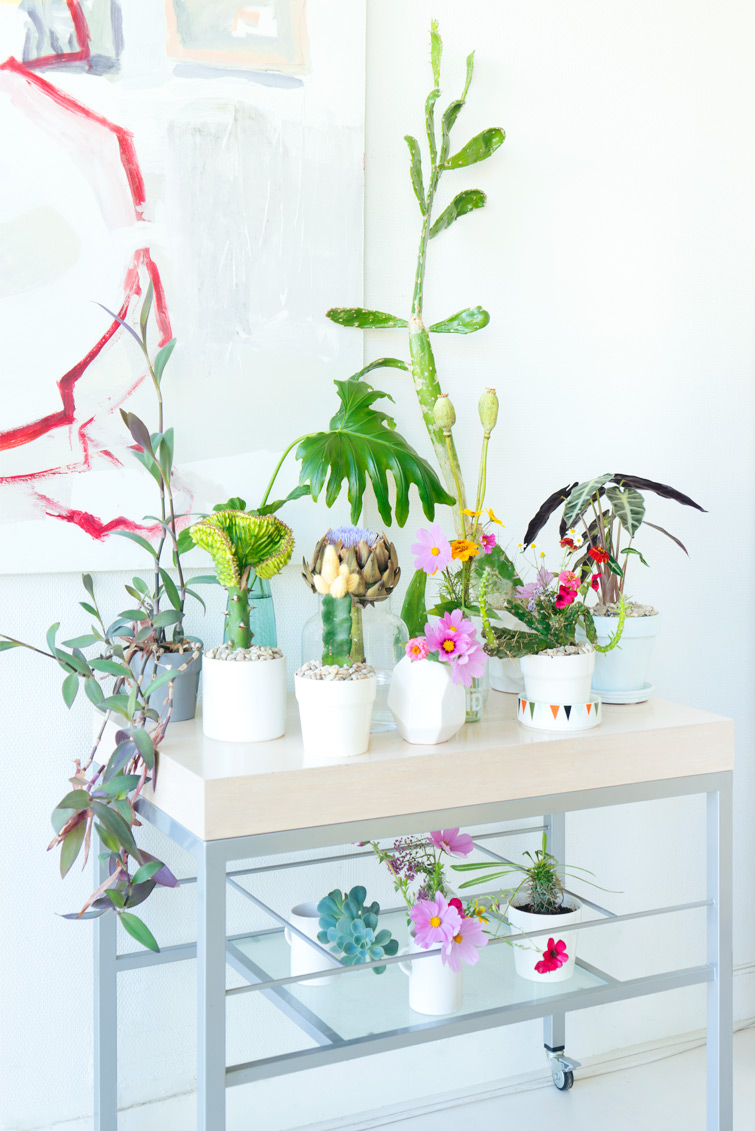 Urban Jungle Bloggers is a monthly series hosted by 2 bloggers: Igor (Happy Interior Blog) and Judith (JOELIX.com). Every month we share ideas to create an urban jungle through styling ideas, DIYs and green tips & tricks. You can find additional inspiration on our Urban Jungle Bloggers Pinterest board and keep up-to-date via our Facebook page. Want to join? Find out how on our website and use #urbanjunglebloggers on twitter and instagram. Let's bring some green into our homes and blogs!